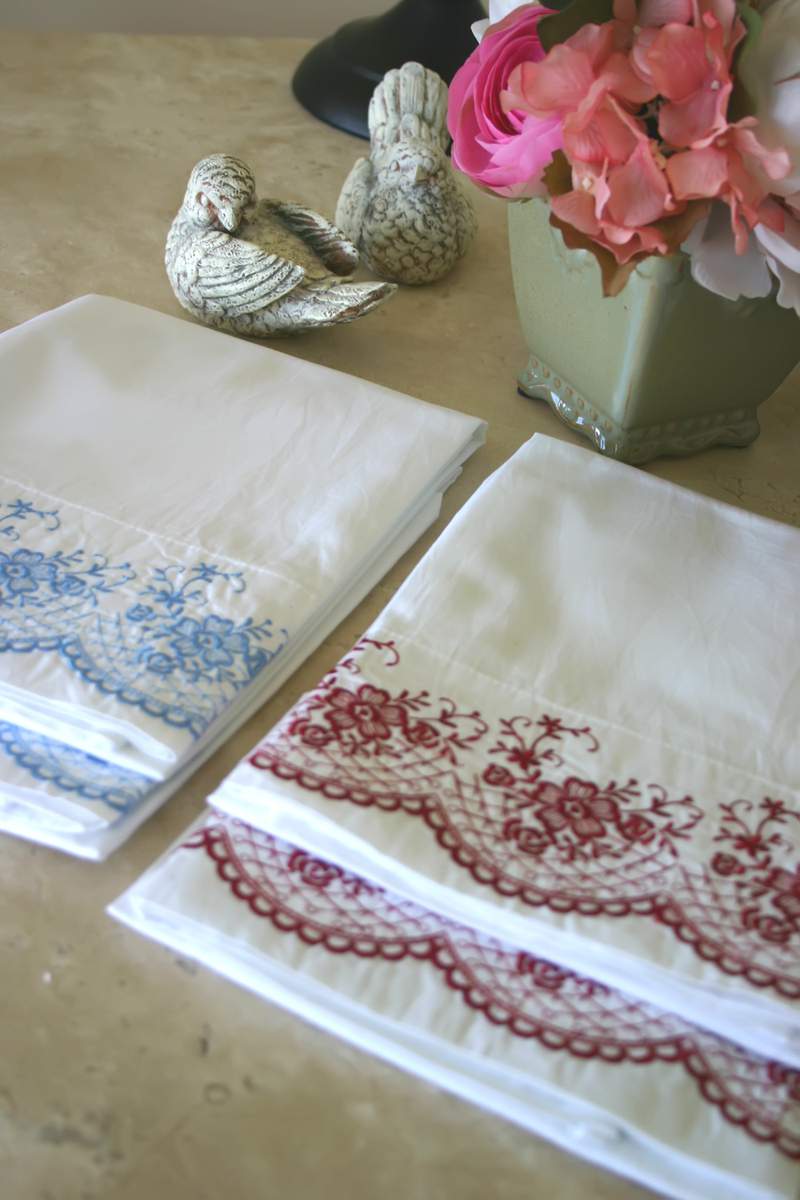 Time flies when you're blogging.  This month marks the one year anniversary for what I like to call "my little blogging experiment".
In honor of this first year, I'm hosting my first-ever giveaway x 2.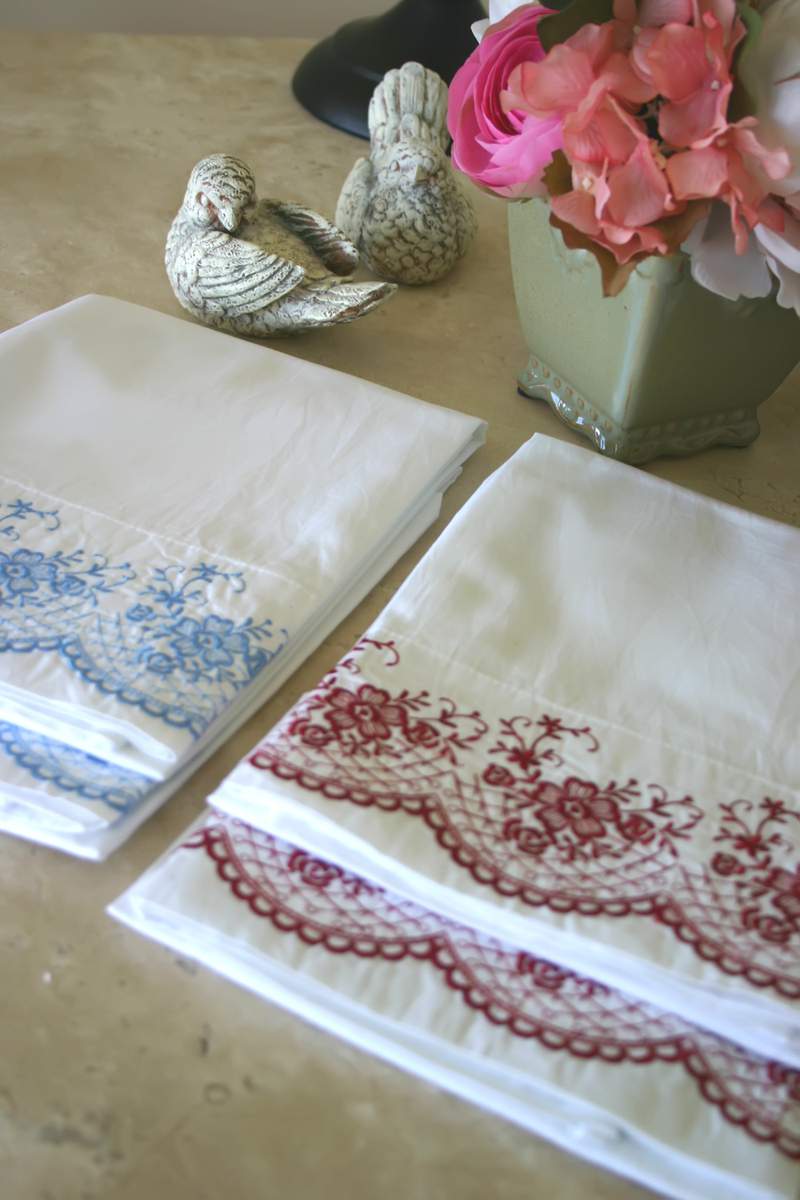 I'll be giving away two sets of these pillowcases which I machine embroidered.  I thought these would be a perfect gift to say thank you for your support and encouragement over the last year.
Many of you may remember similar embroidered pillowcases that I featured earlier this year in a project post entitled Pillow Talk.   
This is a really fun project and if you have an embroidery machine, I hope you check out the "how-to" post if you care to duplicate them.  Just click the "pillow talk" link above for instructions.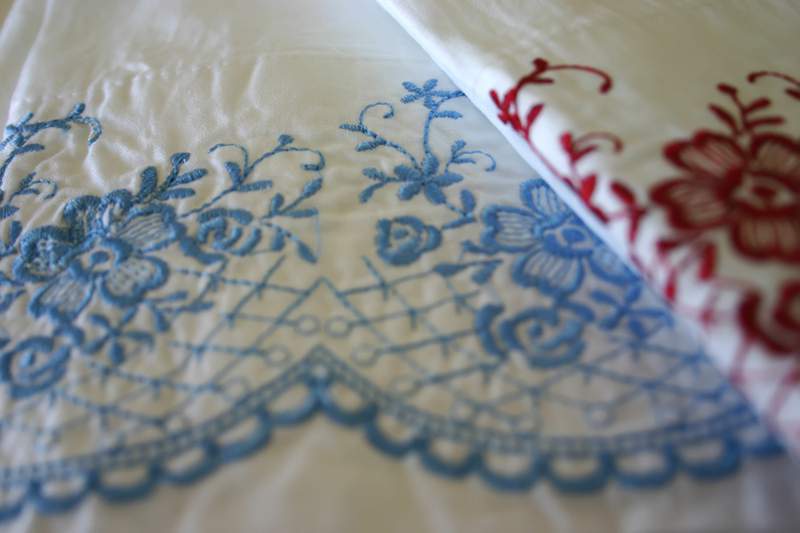 This is my first giveaway, but I suspect many of you are already familiar with how a giveaway works. 
Just leave a comment at the end of this post between now and Monday-June 30, 2008 at 6pm CST and you'll be entered into the random drawing.  I'll close this post to additional comments right after the deadline.
I'll have my two favorite pint-size helpers (my kids) draw two names at random and the winners will receive one of the pillowcase sets pictured here and I'll post the names of the winners here. 
Are you true blue?  Then perhaps that is the color for you.  If you're more into red, imagine that set on your bed.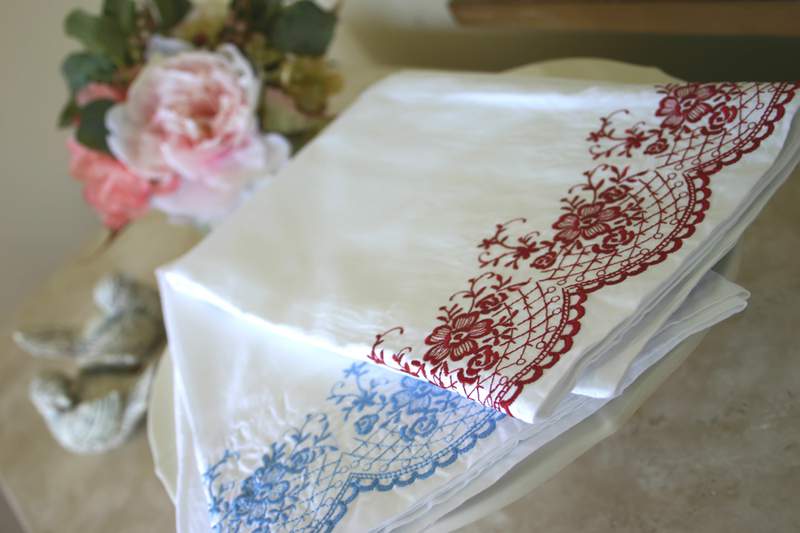 Once again, I want to thank everyone for stopping by over this last year.  It's been great to connect with so many crafters and creative spirits from all over the world.  I'm humbled by your visits and kind words and I look forward to another year of sharing fun and doable projects. 
Don't forget Monday June 30, 2008 at 6pm CST is the deadline to get your name into the drawing. 
Please remember to leave contact information like a blog link or e-mail addy so that I can reach you if your name is picked.
A hearty thanks to all of you for popping by and thanks so much for participating in my first blogaversary giveaway.