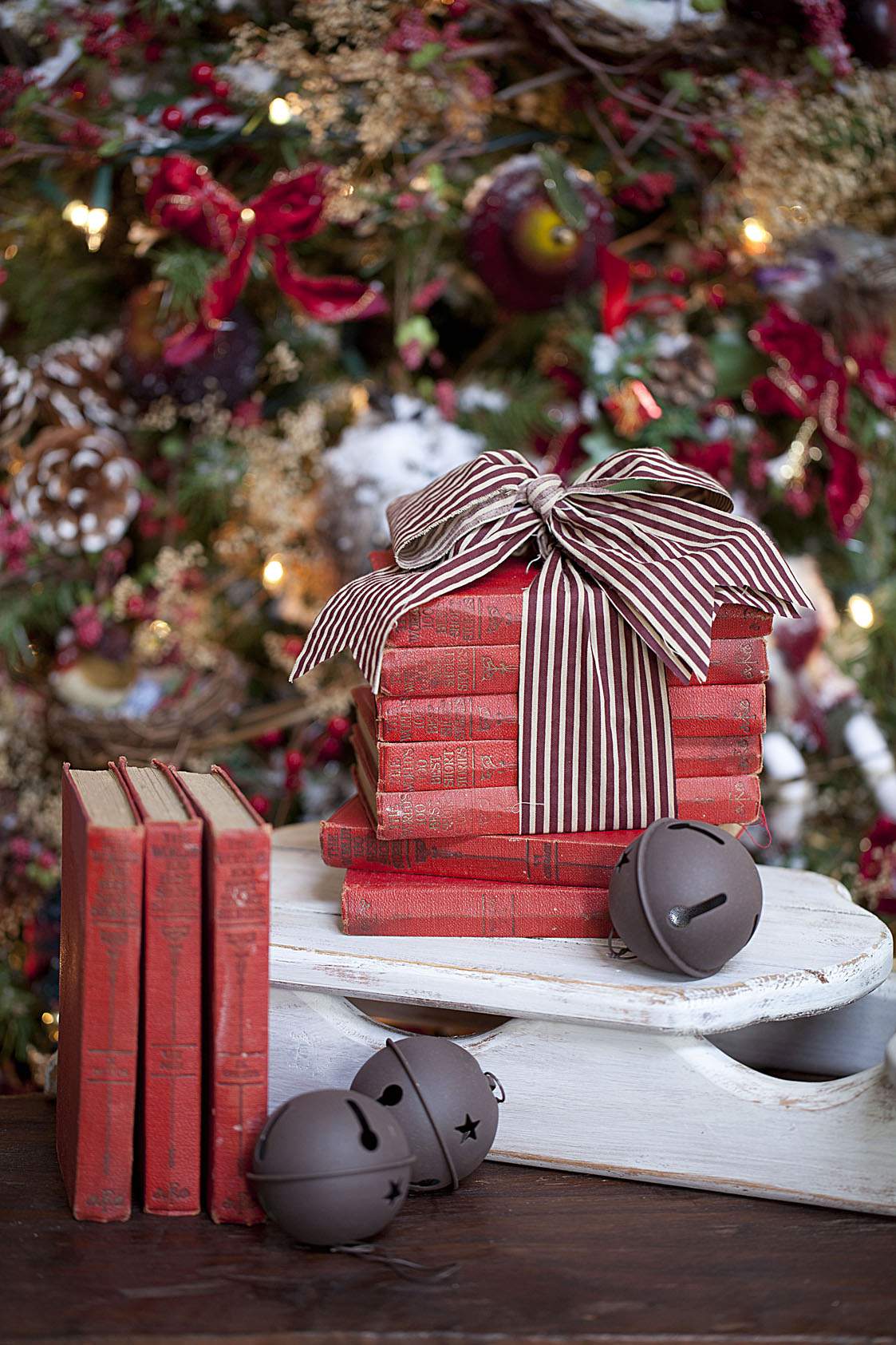 I
absolutely love old books, don't you?  This particular collection of books had been sitting on a shelf at my parent's home for several decades just waiting to picked up again.
During a recent visit, my mom (many of you have already met Nana Banana), said that I could take the books, to add to my personal library.  My twin sister, Paula was standing next to me at the time and she quickly snapped her fingers in good-natured frustration for not having asked mom for the collection first.
When it comes to collections like this, the affinity runs in the family and I'm thrilled to have these vintage books for the holidays.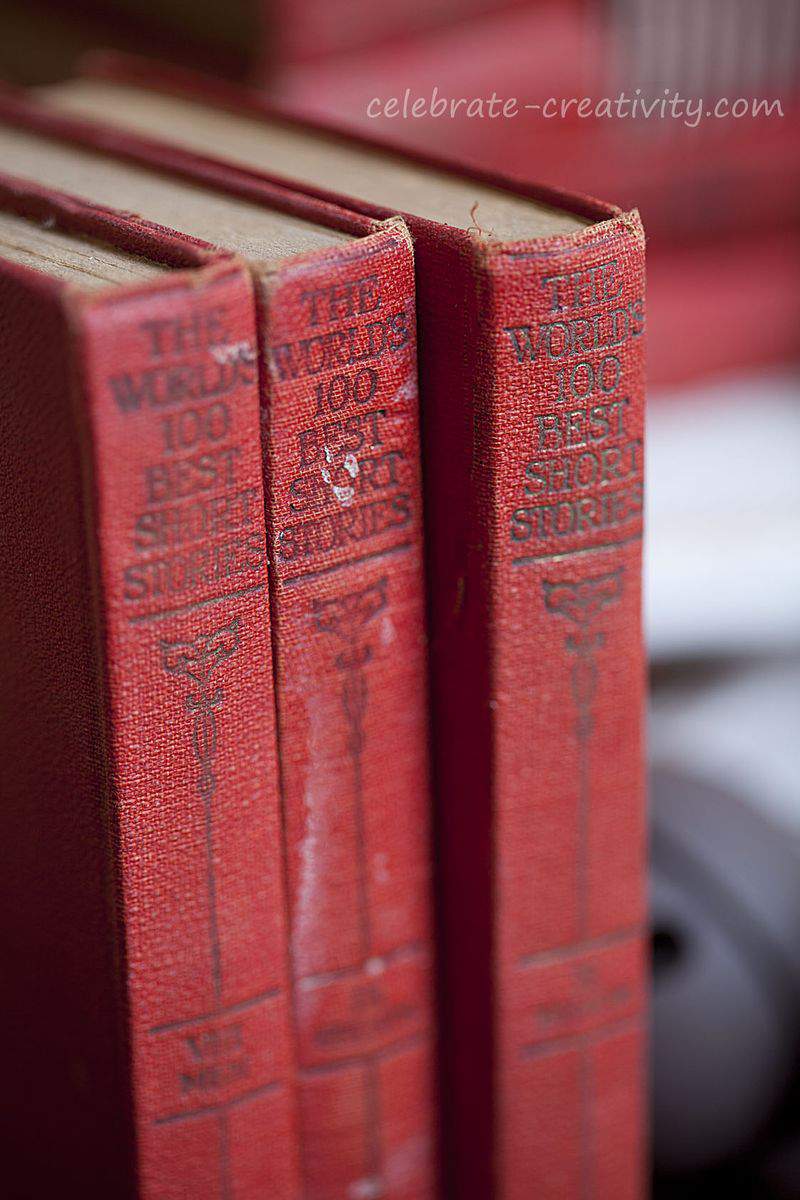 This set of 10 books entitled The World's 100 Best Short Stories includes works from authors like Nathanial Hawthorne, Charles Dickens, Edgar Allan Poe, Washington Irving Mary Roberts Rinehart, Fannie Hurst, O. Henry and H.G. Wells just to name a few.
Regular readers of this blog already know I believe you can never have too many books and I talked about that in a previous post that you can read HERE.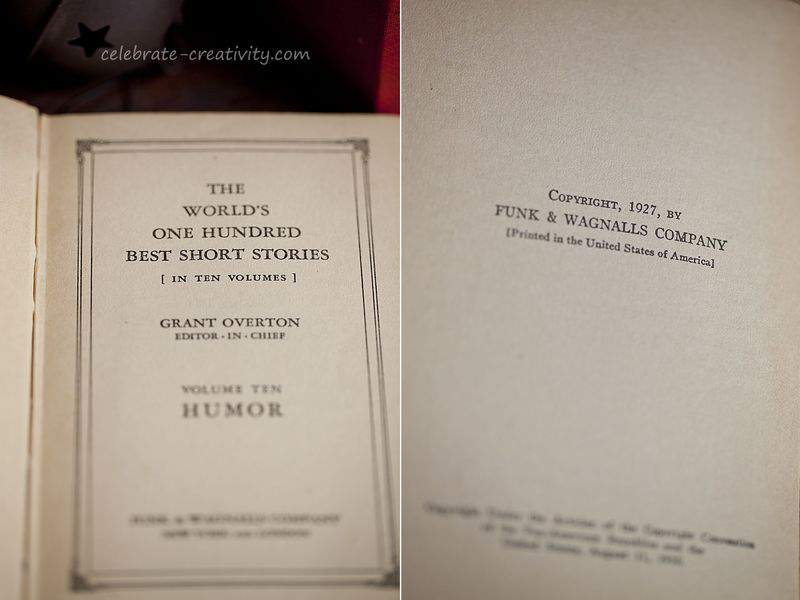 The collection was originally published in 1927 and the slightly discolored pages and subtle browning around the some of the page edges suggests their wonderful, vintage nature.
Some of the corners are also ever-so subtly worn but overall the entire collection is in beautiful shape.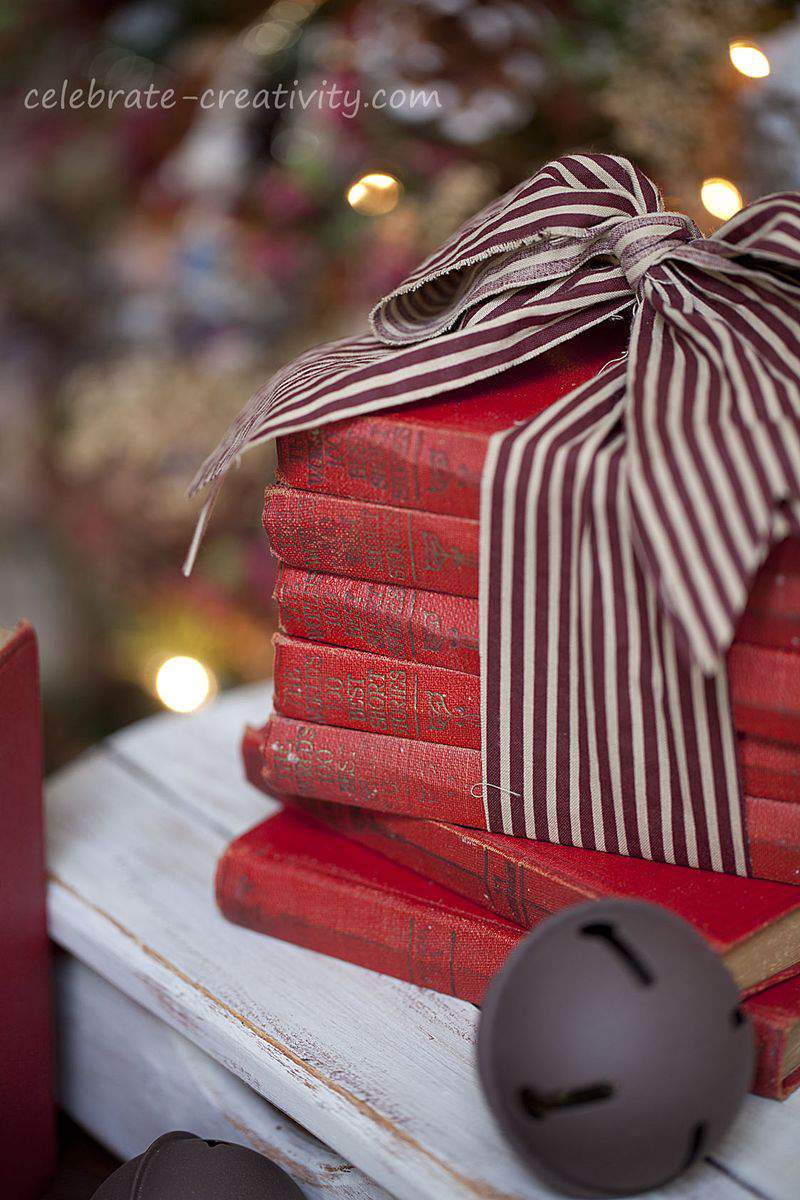 The 10 volumes are broken down into several categories including courage, hope, adventure, romance, women, mystery, ghosts, men, humor, drama, and love.
What good reads they will be.  What a lovely gift this holiday season.
Have a safe and happy holiday season!
See you back here after the new year. ♥