D
on't you just love a beautiful dessert?
I sure do and when the dessert is as simple to put together as this one, that's all the better.
This fresh berry pound cake is not only wonderfully tasty, it's a perfect light treat for summer too.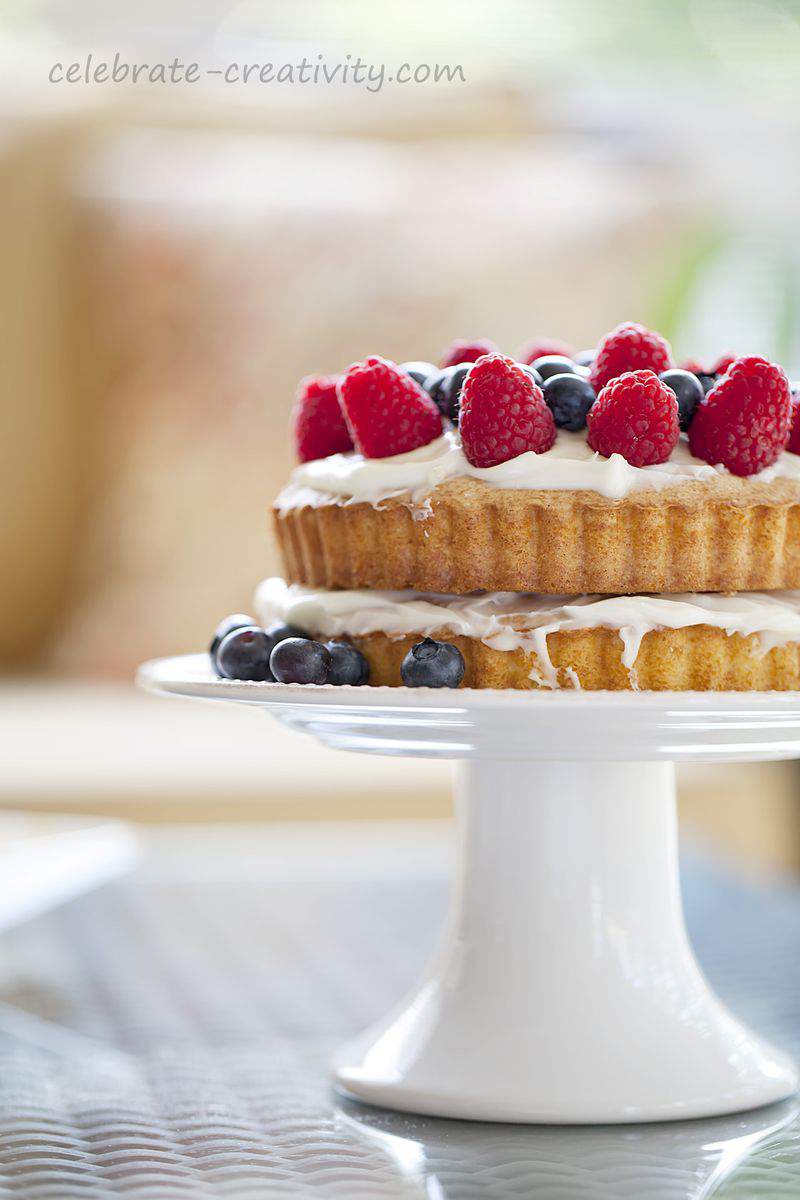 Sweet, fresh berries are only rivaled by the creamy, sweet icing covering these cake layers.
You can put this dish together in under 40-minutes for a super fast offering that will put a smile on the other end of every fork.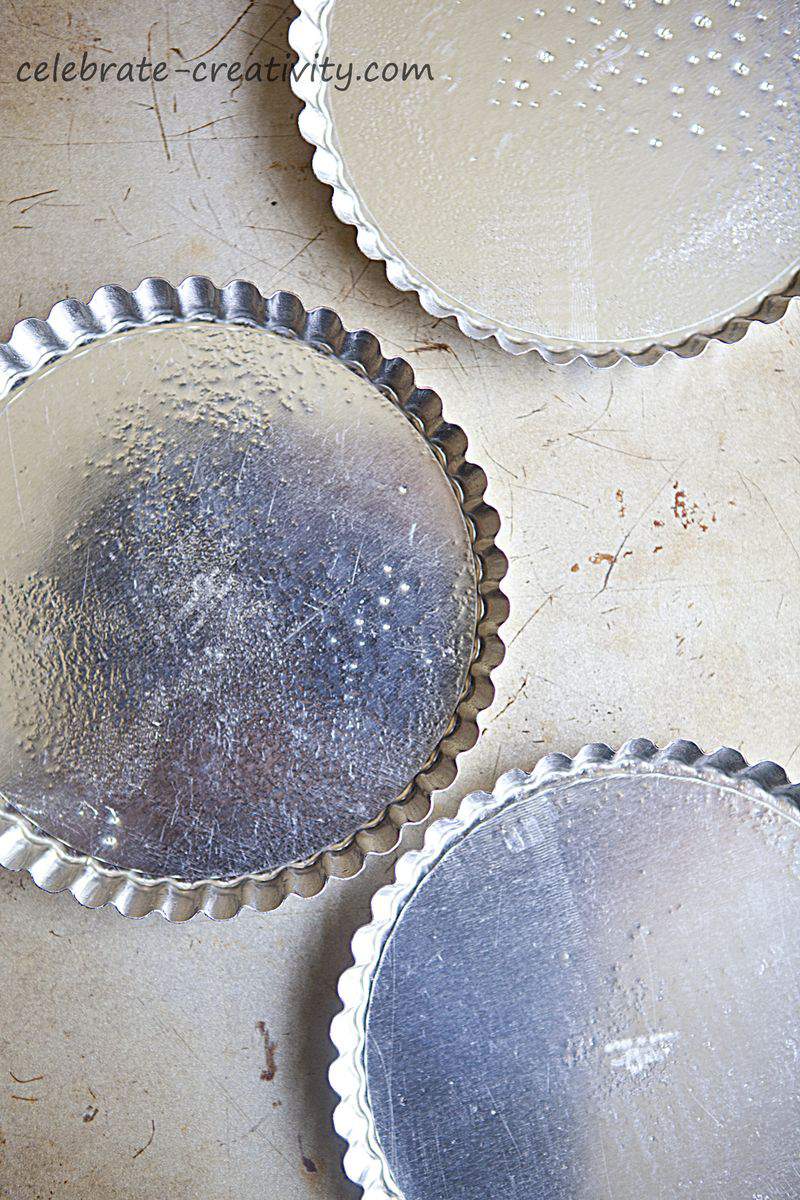 Use any baking pans you like but I used these drop-bottom, ribbed-edge cake pans to ensure a foolproof finished shape.
With a 6-inch diameter, these pans are smaller than a typical cake pan.
To keep things even more simple, I also used a boxed, store-bought, butter pound cake mix.
Spray the pans thoroughly making sure that the ribbing is evenly coated.
Allow the cakes to cool.
As you know, the top of most cakes rise into a little hump when baked.
I simply sliced that small hump off so the two cakes would have a more stable fit when placed together.
ICING DIRECTIONS
To make the icing just mix 8-oz softened, cream cheese, 1-cup confectioner's sugar, 2-teaspoons of fresh lemon or lime juice.  Mix all ingredients until well combined and creamy.
(NOTE: You could also use a simple buttercream icing recipe which you can find in one of my previous posts here).
Spread the icing evenly but roughly across the cake with the sliced top.
Place the flat part of the second layer on top and spread with icing.
No need to spread the icing along the sides of the cake unless you really want to.
I think the casual looking icing-application looks good.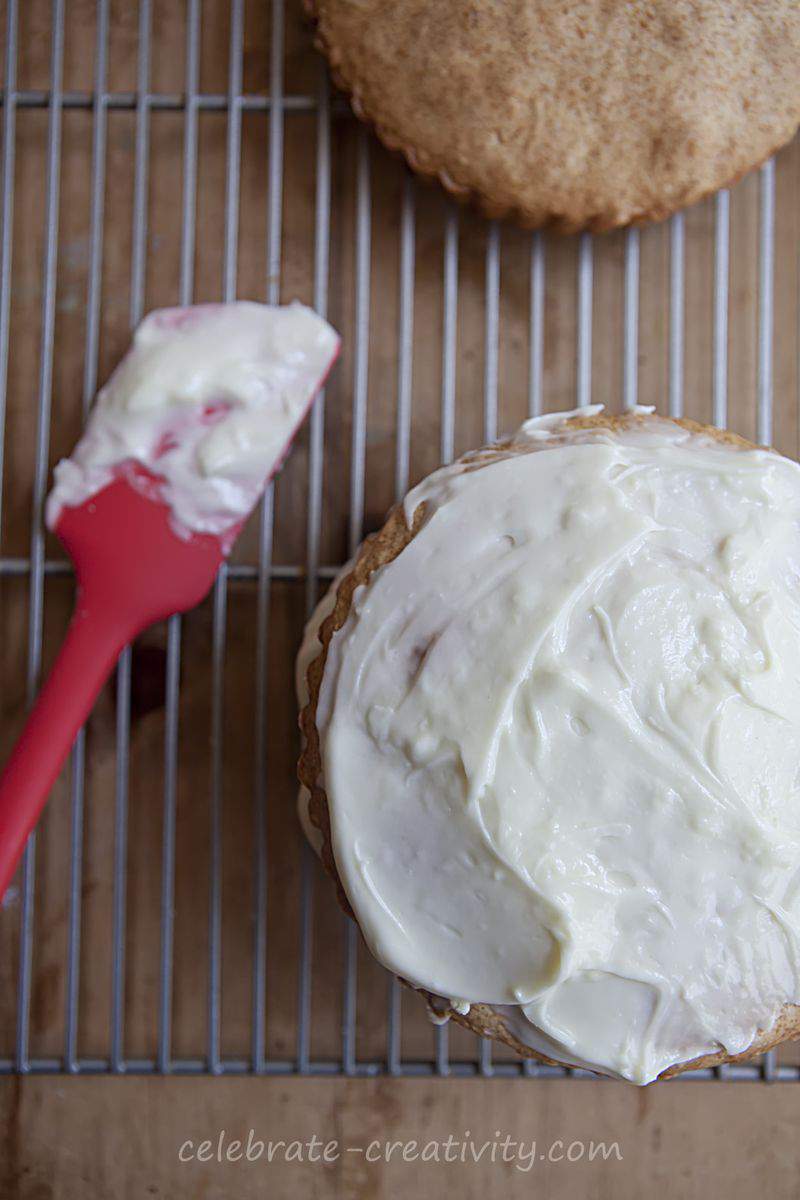 Nothing better than fresh berries, right?
The raspberry and blueberry combination is a great looking contrast.
NOTE: The bowl of marshmallows seen in this photo were not used in this dessert.  They were a main ingredient in my previous post entitled Edible Old Glory.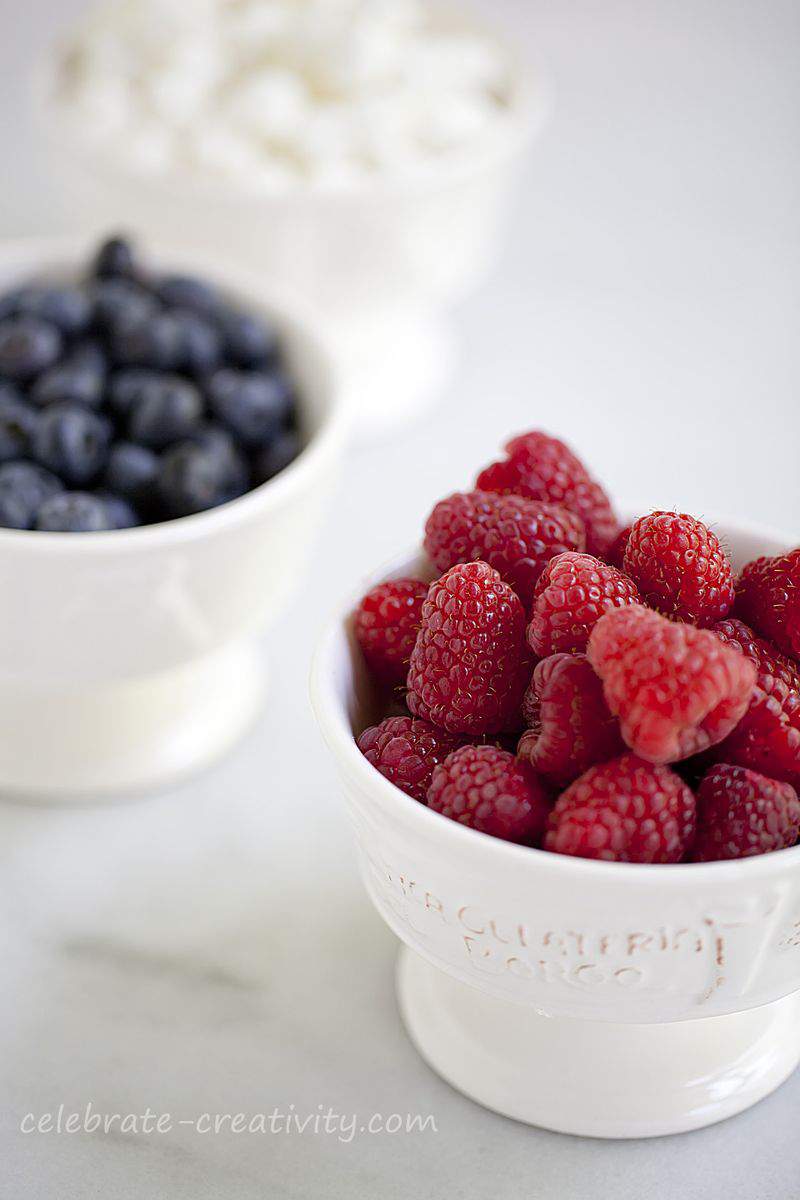 OK, now this is the fun part.
Just add the berries to your heart's content.
Easy-peasy, right?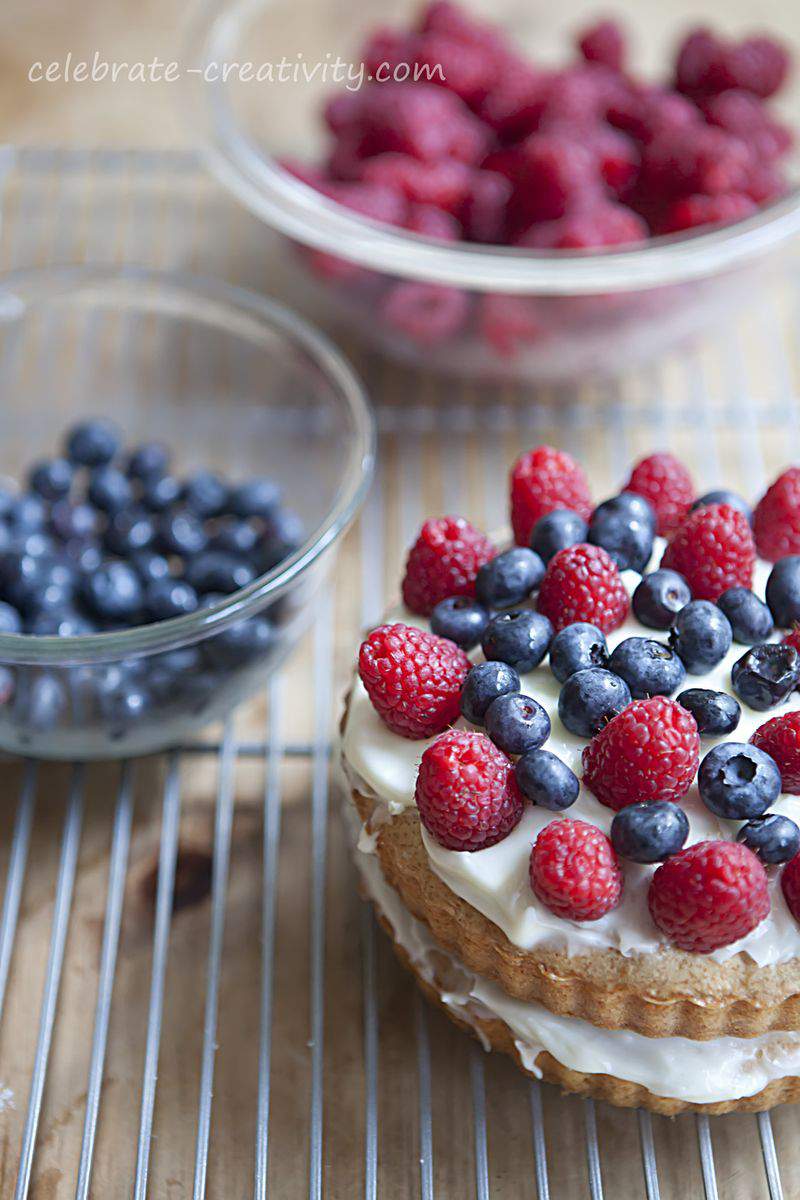 Chill this fresh berry pound cake before serving to your guests.
Enjoy.♥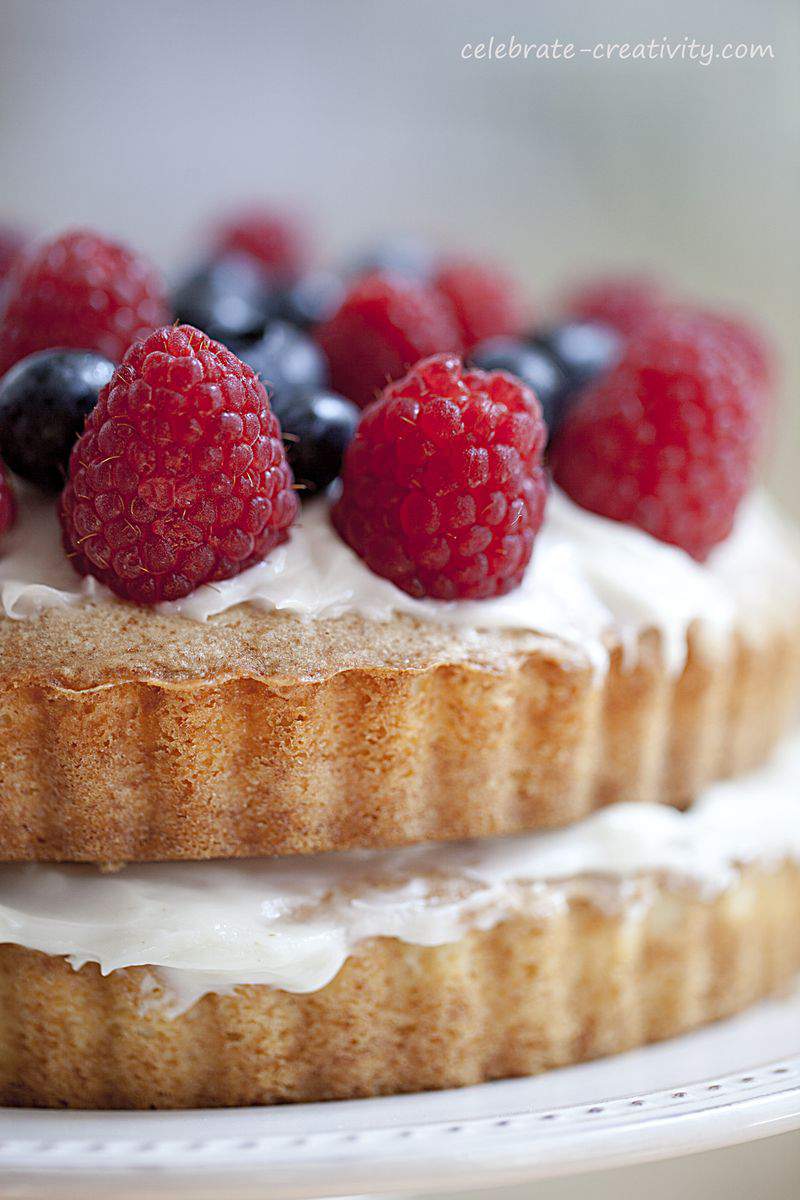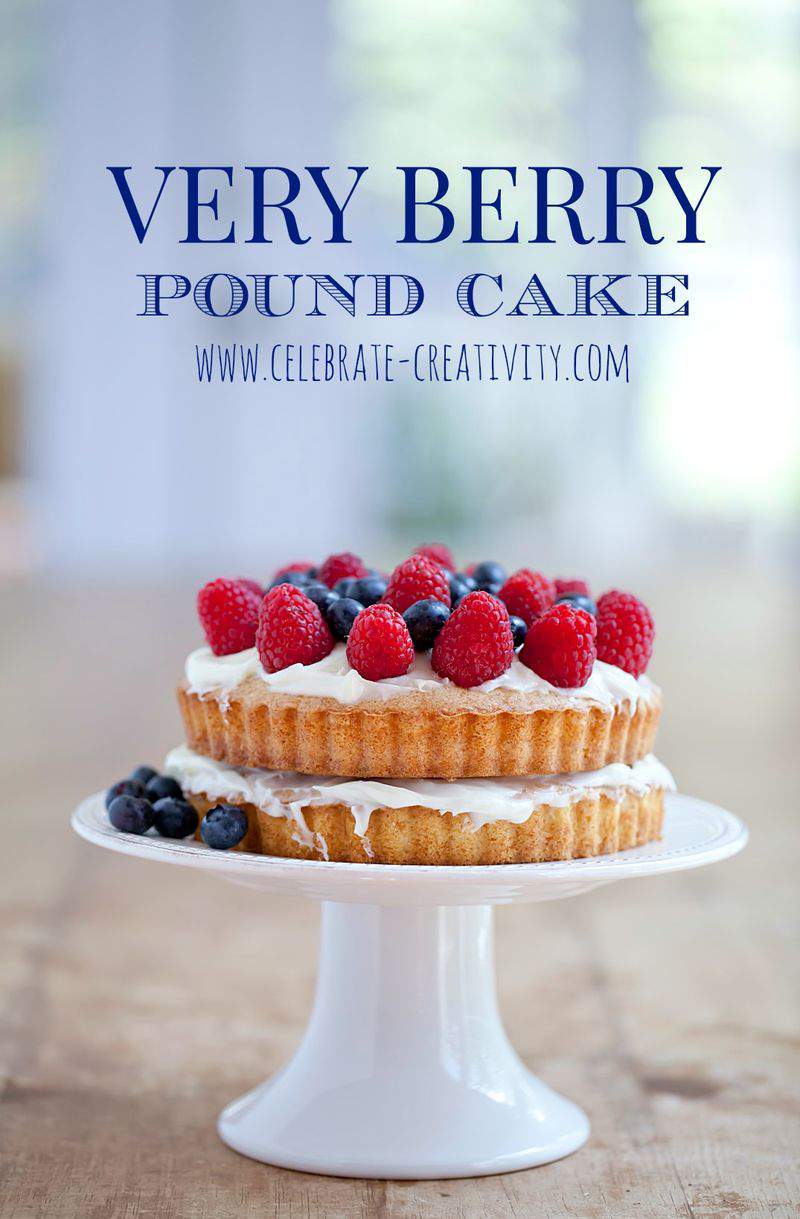 Thanks for stopping by.
See you back here next time.