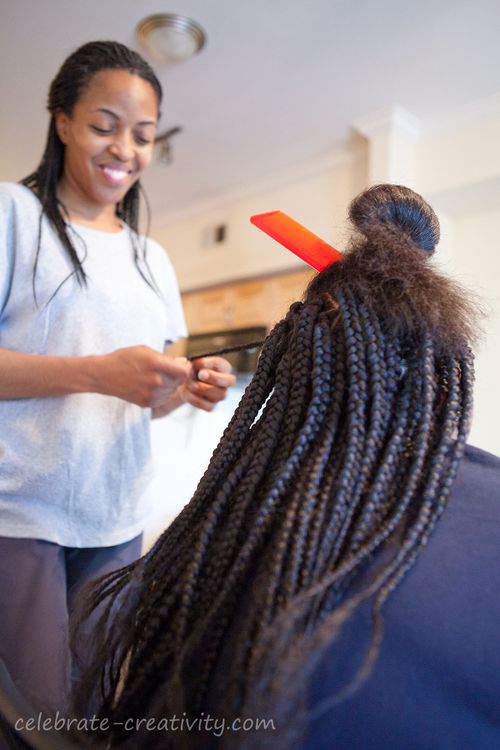 H
ot, humid Summer temps are often a sign of bad hair days to come.  You know what I mean, don't you?  When the mercury rises, all to often our hair just does not want to cooperate.
Well, here's one way to combat crazy Summer hair. 
Why not consider braids?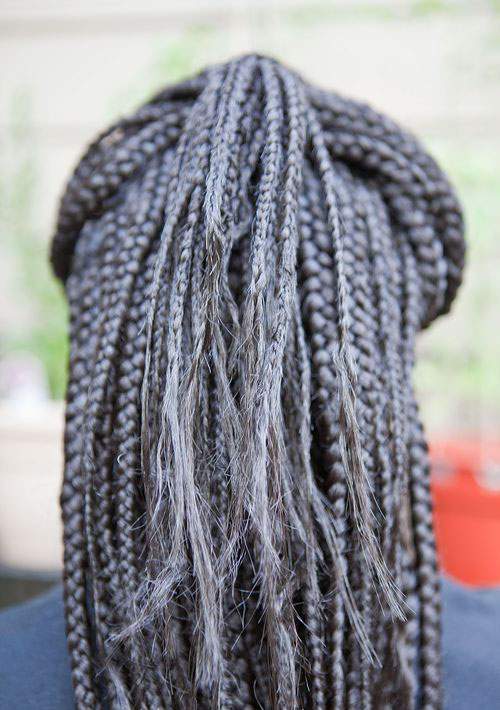 My daughter Cameron, recently opted for braids for the summer due to their convenience (ie: long lasting style) and comfort (ie: low maintenance).
I found the braiding process really amazing and I thought you may find it interesting too.
Unlike cornrows which are braided very close to the scalp, this style features long, loose strands which are called BOX BRAIDS.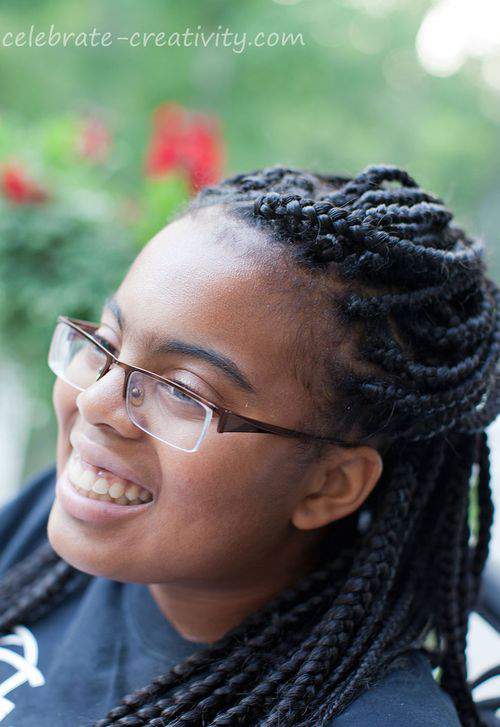 Installing box braids ended up being a two-stop location process.
LOCATION #1.
First stop was my hairdresser's salon so Cameron's hair could be washed and a deep conditioner could be applied.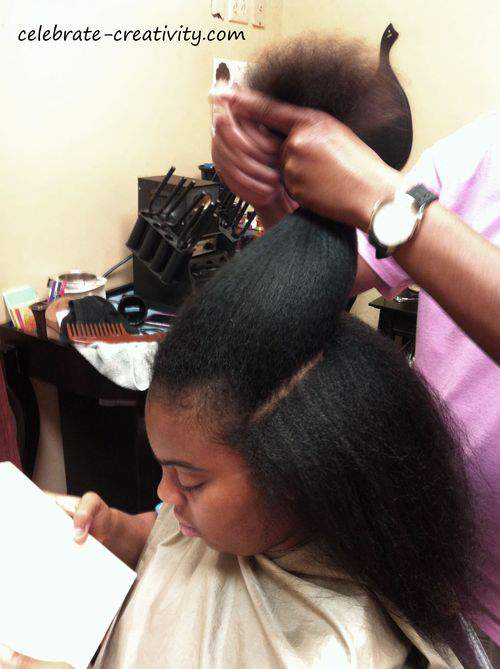 Cameron has quite a bit of hair and even though it will ultimately be protected in braids, my stylist (Freda) strongly recommends a good conditioner to help prepare the hair for the braiding process.
A few twists hold everything in place and were ready for location number two.
What did we ever do before camera phones?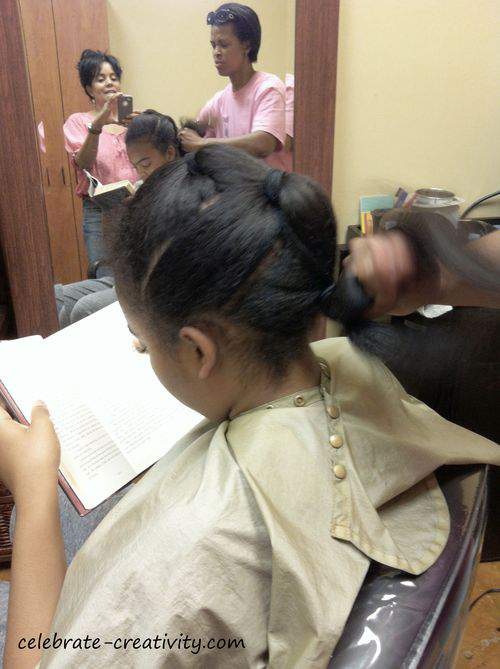 I've never actually used hair extensions before but if you're getting box braids you almost certainly need them.
There are a ton of extensions to choose from too, including human hair (very expensive) and synthetic hair (less versatile but a lot cheaper).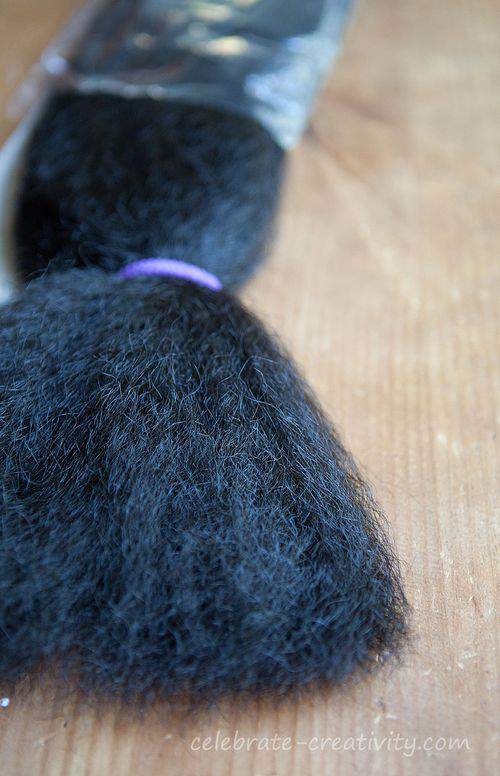 LOCATION #2.
Huge thanks to professional braider, Angeline who not only has has beautiful braiding technique, she has a super sweet disposition to boot.
She also has uber-patience when it comes to braiding (this install took quite a while to complete).
Check out how she prepares the extensions before using them.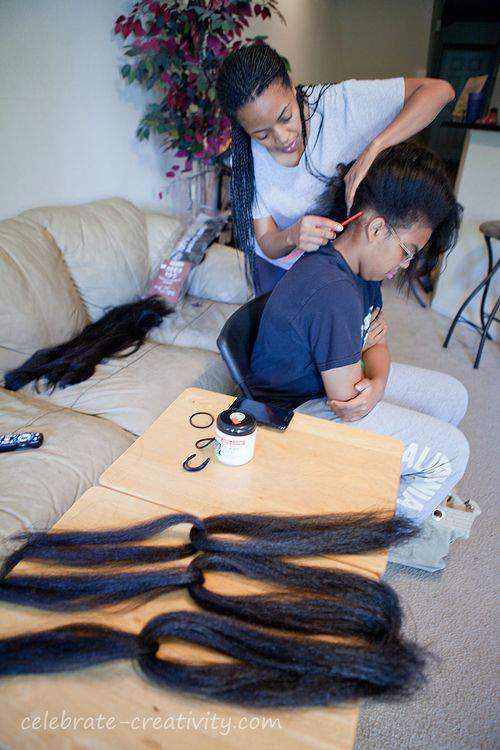 From an observers perspective, I found the braiding to be quite involved.
Box braiding starts with one line of hair at a time.
First, Angie parted the hair into a long horizontal section along the back hairline.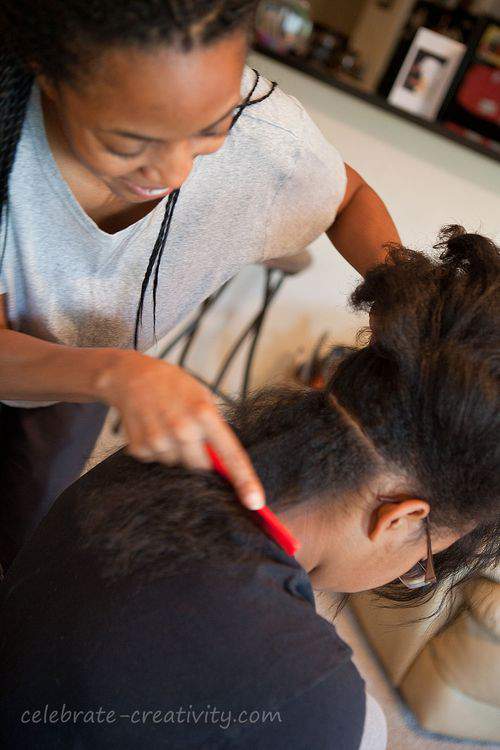 The horizontal section of hair is then separated into even smaller sections and the extensions are braided right into the natural hair one small piece at a time.
I think you can easily see why this braiding technique takes as long as it does.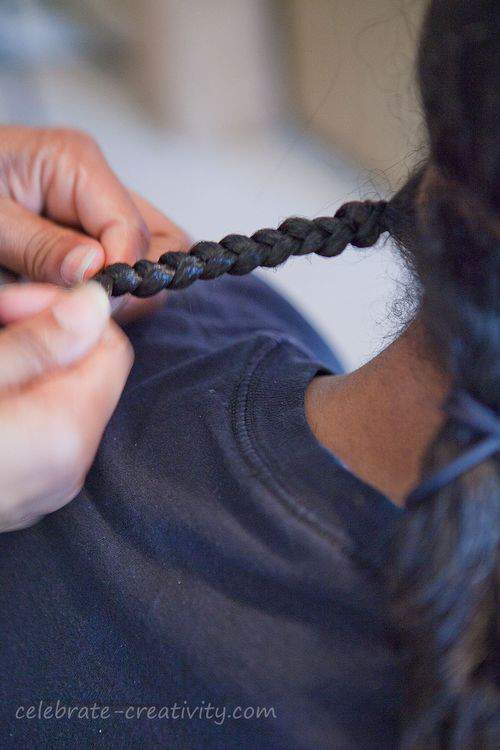 It was really pretty cool to watch Cameron's hair slowly fill up with braids.
This is just the beginning, there is a lot more braiding to go.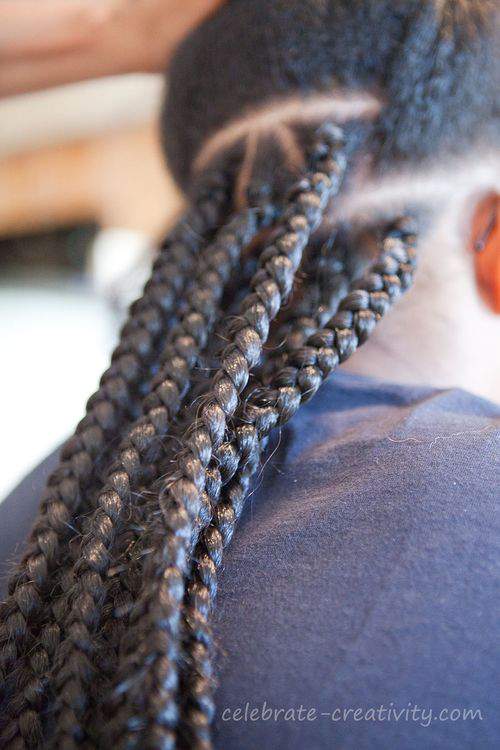 As the hair is being braided, small wisps of the extensions can sometimes poke through the individual finished braid.
Those fly-away hair extensions are carefully snipped to ensure a smooth, clean final presentation.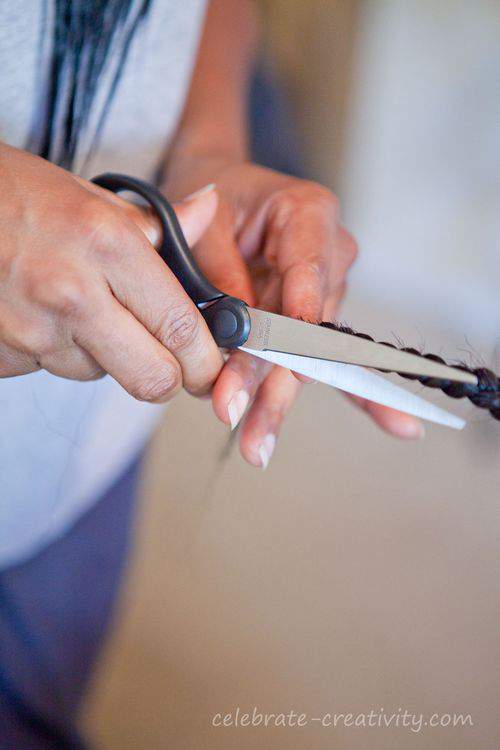 Wow, look at the braids now.
Definitely starting to add up, aren't they?
The last few braids are finally created roughly about seven hours after the very first one.
Long day?  Yes, but oh-so worth it.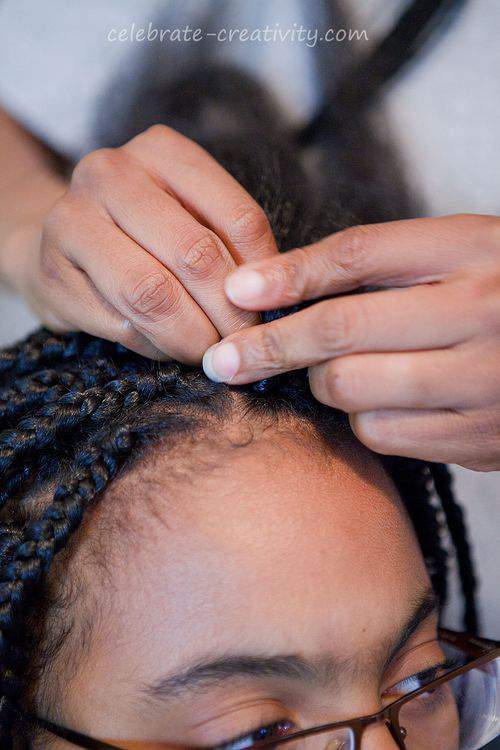 Here's the finished look.
Cameron loves them and I like them too.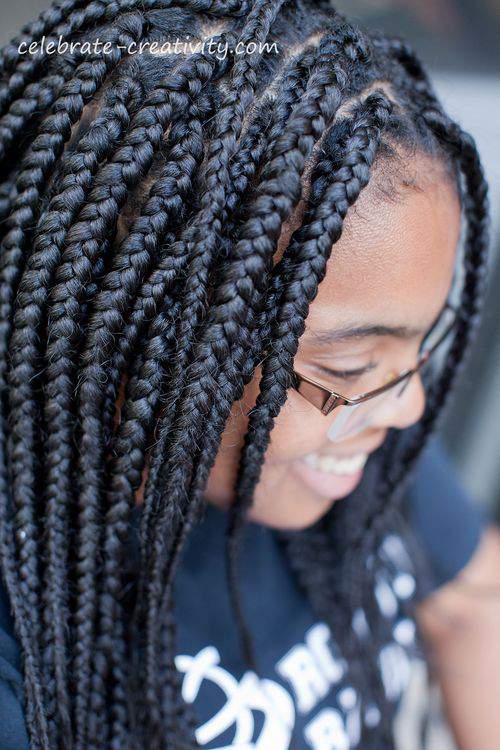 Box braids are actually quite versatile too which allows for multiple looks to be worn.
Wear them down for a fun and casual look.
Or wear them swept up for a more formal appearance.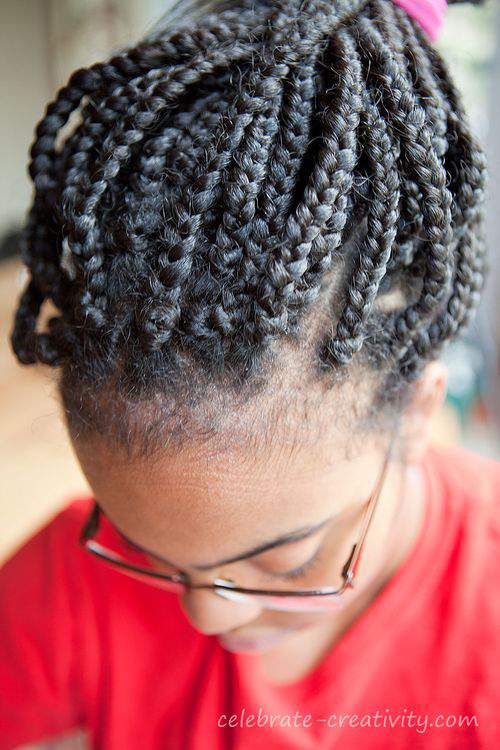 Try wearing some of the braids tied on top while leaving the rest of them dangling in the back.
Or just sit back and relax in them.
As you can see, braids can be tailored to any style or mood.
We expect to leave these in Cameron's hair through this steamy season and maybe a wee bit longer.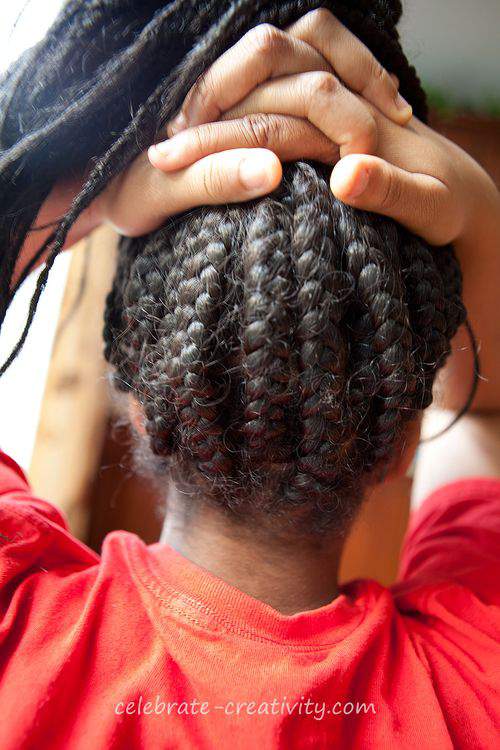 Box braids are carefree, convenient and cute. and most importantly this time of year…  they're summertime COOL.  
So, have you ever worn braids before?  If not, are you inspired to give them a try?  ♥
COMING UP NEXT MONDAY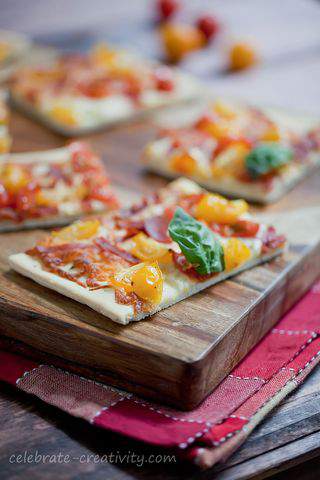 With the heat of these summer temps upon us, no one wants to spend a ton of time in the kitchen.
Coming up next Monday (7/15), I'll share a delicious tomato pizza recipe (topped with homegrown Basil) that will get you in and out of any oven area in a jiffy.
Hope you pop by this blog again next week for THE MONDAY MUNCH  and a closer look at my HOMEMADE PIZZA.
See you then.