How many of you have a really great local nursery that you just love to browse?  This time of year, the kids and I are pretty much regulars at our local garden centers.
There's something about the beautiful color and variety that comes with aisles and aisles of healthy, vibrant florals that puts us in the mood for Spring planting.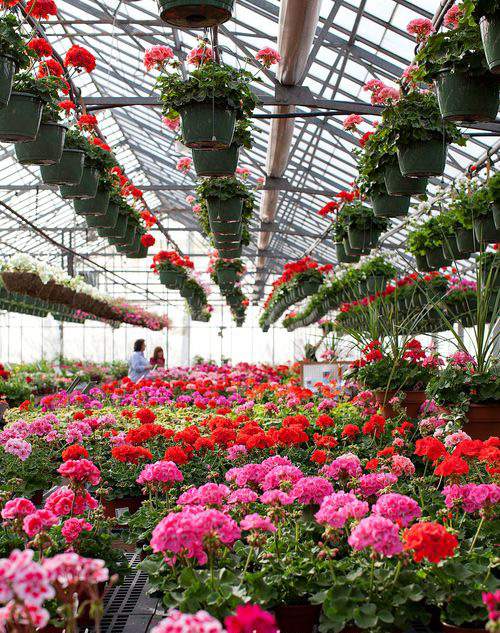 This is one of our favorite nurseries and is filled with flowers that seem to stretch almost as far as the eye can see in every direction.  Ooh-la-la. Now, I've always been partial to RED geraniums but after looking out over this section of vibrant hues, I decided to mix up my geranium color selection a bit this year.
Oh, my.  So many choices.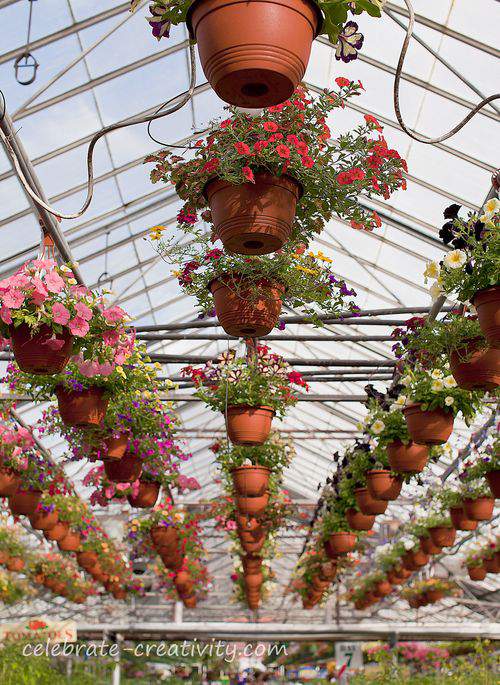 If you're planning a container garden, the types of pots you use can sometimes be as important as the plant you put in them.
I think a large deck or patio would look gorgeous with a few of these blue, green and brown ceramic pots all mixed together with different plantings.   
Verbena is another one of my favorite little, dainty red flowers.
I have to say, when I see this flower it always reminds me of the housekeeper named Verbena from the 1961/original Parent Trap movie (another classic favorite flick).

Cameron and Jordy love to tag along whenever I go to the nursery because they both really enjoy browsing the various aisles.  They always find a few plants they can't live without, especially Cameron.
In fact, she's actually started her own combo flower/vegetable container garden which is looking pretty good so far.  Keeping fingers crossed her watermelon plants will really grow in a pot.
NOTE: Jordy sure is catching up to Cameron in the height department.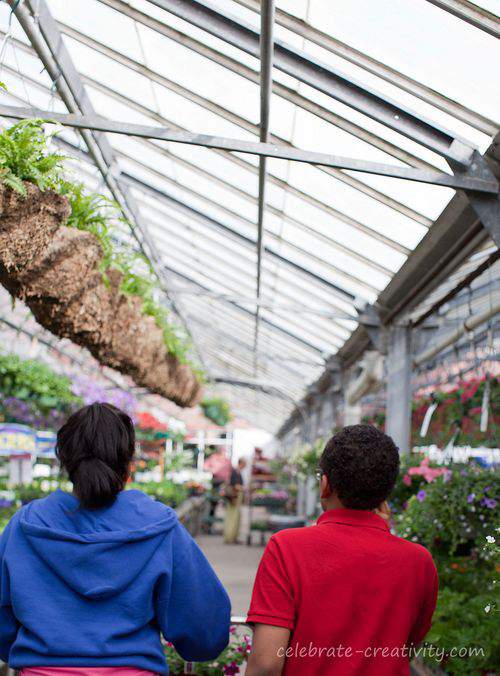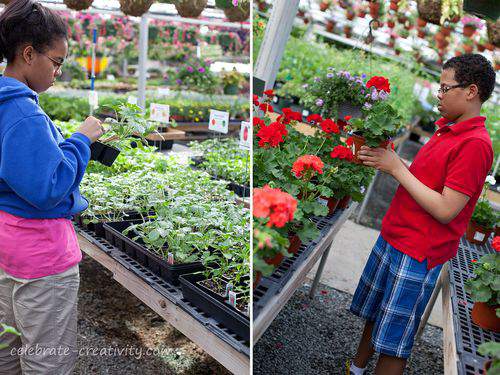 During this nursery trip I was scouting for plants to fill two pots on my front porch.
In addition to a three colors of geraniums I also picked up a few pots of Spikes.
They're inexpensive, grow tall and most often can be found at the center of many outdoor flower pot arrangements.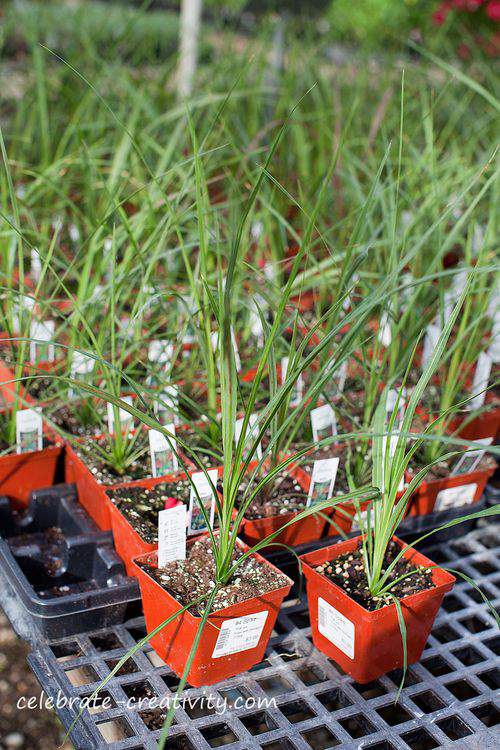 The Bacopa flower is among my favorite to plant because the blooms are plentiful and look better and better with each passing day.
That's because the petal-filled stems are quite long and cascade as they grown.
You end up with hundreds of gorgeous blooms that drape down the side of your container and it's a great look.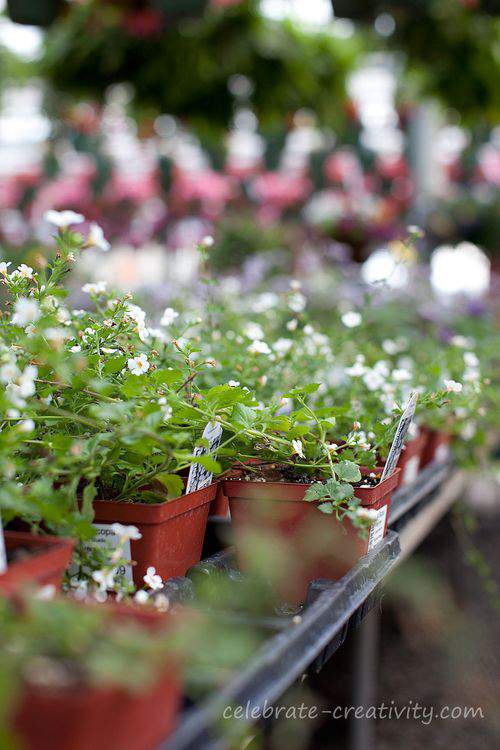 When transferring plants like this, I always mix them with a good potting soil before placing them in their new containers.  
The root ball may be a bit tight when you first remove the plant from the pot so make sure you loosen the roots and existing dirt a bit before dropping the plant in the new soil.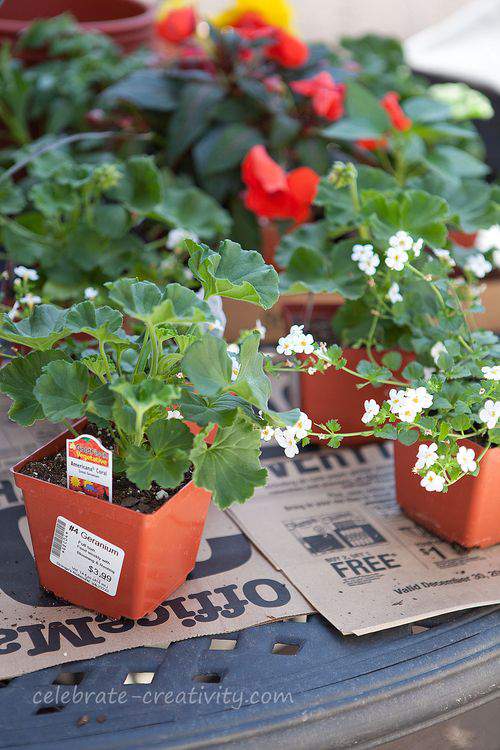 I always drop my plants into plastic insert pots first and then place them into my main stone porch pots.
Note self, double-check hair and makeup before letting kids snap photos of me, but hey, I'm planting, right? 
I included this shot because I think readers of this blog should see my face from time to time (and not just my hands and pedicure-needy feet).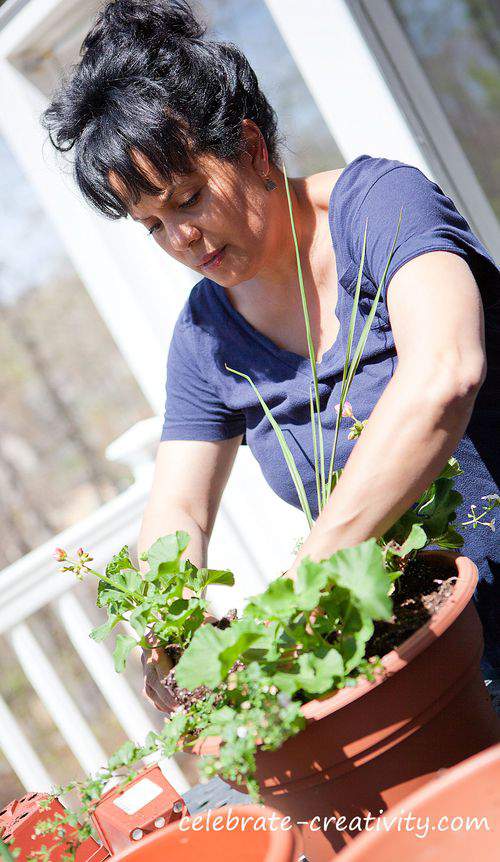 Try not to overcrowd your plants or they may end up competing with one another for nutrients throughout the season.
There's lots of room now for these plants to grow but it won't take long for this pot to really fill up as these flowers grow, so they won't have to compete with one another for nutrients throughout the season.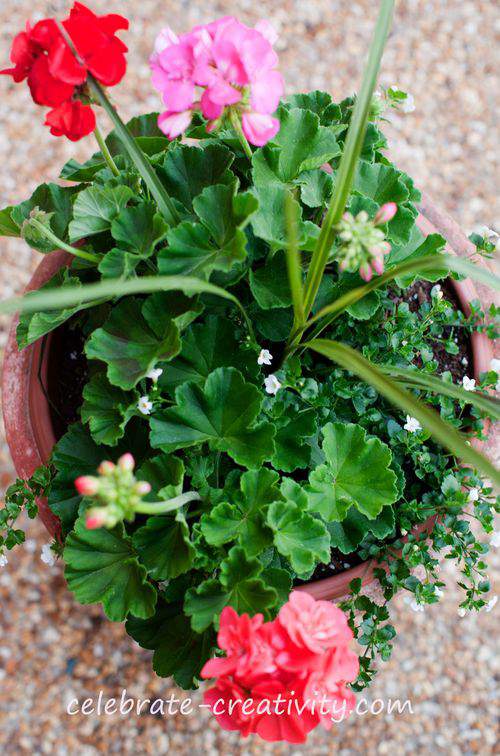 So, here's a look at my new, front porch plantings.  They should look full and fabulous after a few more weeks of sunshine and light rain.
The large plants on the side of the steps are fuscia-colored rose bushes and I think they'll coordinate nicely with the red, coral and fuscia colored geraniums in the terra cotta pots.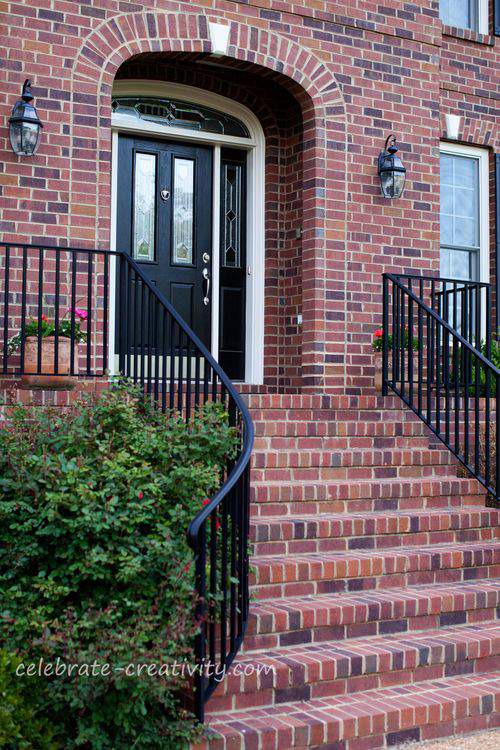 I've had these large terra cotta pots for nearly a decade now and they've held up really well through all the Winter seasons.
When filled with pretty flowers, they definitely help set the stage for a lovely front entry and it's nice to finally get some color back into them for Spring. 

So, have you kicked off any flower pot or container gardening efforts this season?
If so, what are you planting?  If not, I hope you're inspired to get started.
See you back here next week. ♥   
PHOTO UPDATE TO THIS POST 5/13/2013
My roses popped out seemingly overnight.  Here's a look.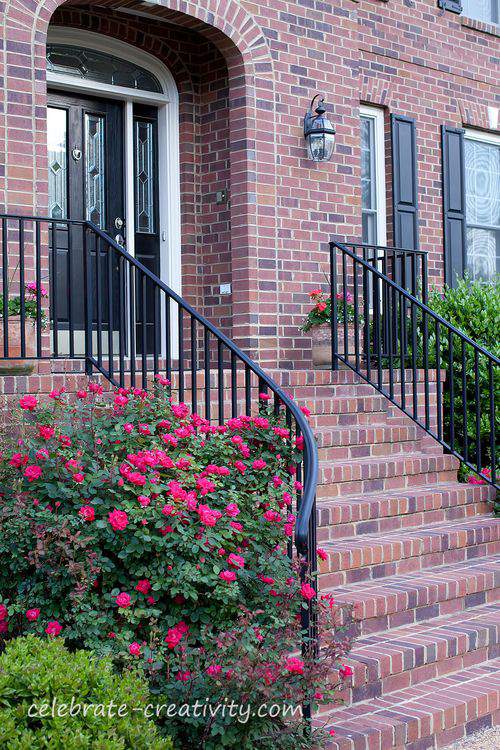 COMING UP ON MONDAY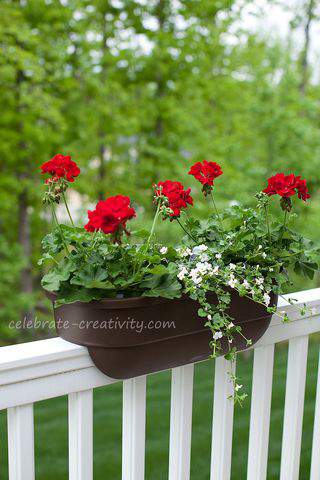 I'm sticking with my outdoor gardening theme with a closer look at more of my container gardening efforts.
These deck railing flower boxes are a perfect home for gorgeous geraniums but the boxes were initially too large for my skinny rails.
Instead of tossing this flower box idea, I came up with a quick solution and hence the name of my new blog column, QUICK FIX.
Hope you pop by again next Monday (5/20) for a look at my new column as well as more outdoor floral decor.
See you then.