If you're like me, you're probably always on the lookout for ways to use things already in your possession.  It's especially rewarding when those same things can be used in exciting and fun new ways.  
I think the official term is "re-purposing".  This pretty bulletin board is a great example of re-purposing-and it's also a fun and fairly easy project to make.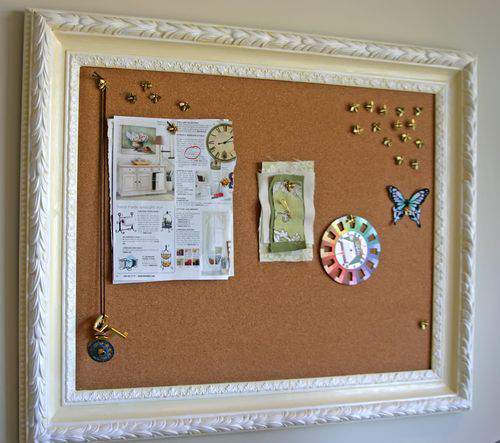 The frame of this "re-purposed" project was originally part of an old picture that I  had tucked away in the basement for years. 
I have to admit, I've never been crazy about the original picture which was never quite my style to begin with.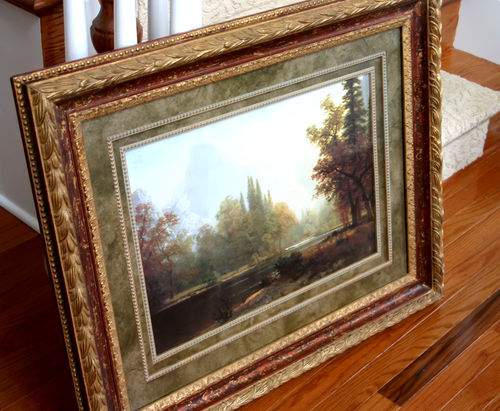 The wooden frame was always my favorite part of this purchase.  I just love the carved detail.  I bought the picture on sale at a hobby shoppe for less than 20-dollars, with the idea that one day I would think of something to do with the frame.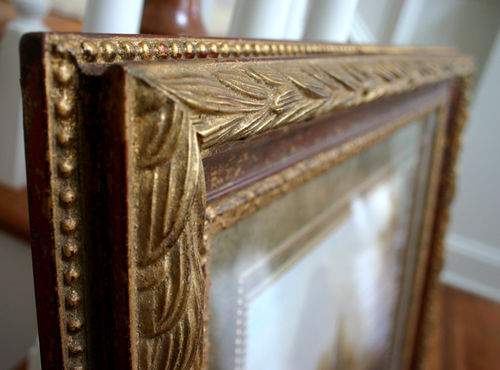 During our recent move, this picture and an old bulletin board were wrapped in the same box by the moving company.  When I pulled the paper off of both items and saw them side by side and a light bulb immediately went off in my head. 
As it turned out my bulletin board was a bit too large for the frame but the seed for a great idea was already sewn.  I purchased a roll of cork board (available at any office supply or crafts store) to get the project started.
The first step is to remove the picture and the matting from the frame.  That's easy enough.  You may need a flathead screwdriver to help lift the u-shaped nails upward and out of the way so the picture can be removed. 
Don't pull the u-shaped screws out of the wood-you'll need them later to secure the newly-created bulletin board to the back of the project.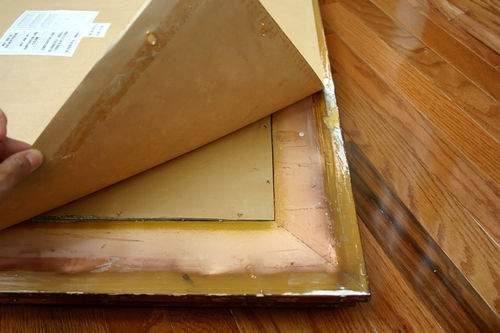 While the original color of this frame is beautiful without a new paint color, I wanted a softer, more feminine look for this project.  If you plan to paint your frame, use a damp micro-fiber cloth to remove all the old dust from the frame.  Tack cloths are also a good way to clean off a surface in preparation of painting and are available at crafts and hardware stores.
Don't skimp on this cleaning step, because it's important to remove dirt and other particles to ensure the paint will adhere to the wood well.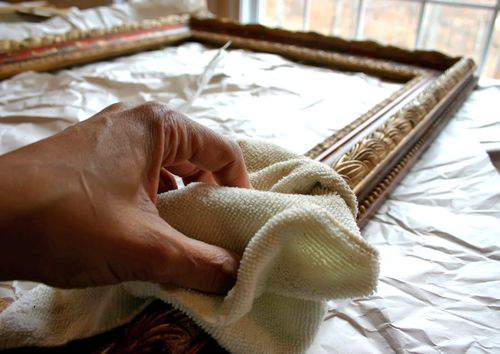 I didn't want to sand the old paint off and risk damaging the frame and I also didn't want to be bothered with any paint stripping process. 
Instead, I painted the entire frame with a latex primer which is merely a base coat to prepare the wood for painting.  I used a water-based primer for easier cleanup.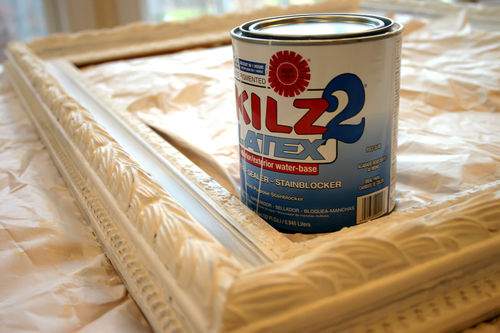 Give the primer at least 12-24 hours to dry completely before applying your desired paint color.  Any acrylic craft paint will work for this project.  I used an antique white for my initial overall color. 
After painting, set aside for several hours to dry completely.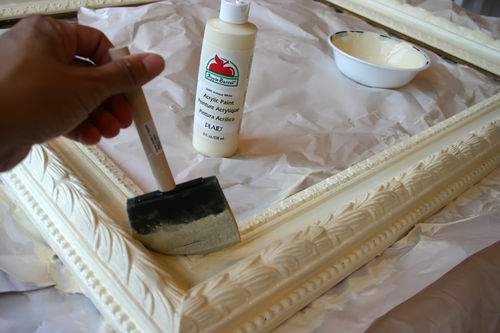 To create the bulletin board, measure the frame opening and cut a similarly sized panel out of a cardboard box.  I had plenty of moving boxes on hand so I just cut one of those down.
Cut a piece of cork board from the roll, large enough to cover the entire piece of cut cardboard.  Better to cut the cork board to large than too small.  You can trim the excess cork board later.
Here's a "learn from my mistake" tip.  I initially applied heavy duty glue to the back of the cardboard and then adhered the cork board on top.  I sat several books on top for a few hours to hold the two together.  Big mistake! 
I forgot that cork board material is very porous.  While Gorilla glue is a great product it's the wrong product for this project.  The glue ended up seeping all the way through to the front of the cork and also crystallized on the front of the cork board which was quite unsightly. 
When I tried to sand the little glue crystals off, that damaged the cork even more making matters worse.  I had to start all over with a brand new $17 roll of cork material.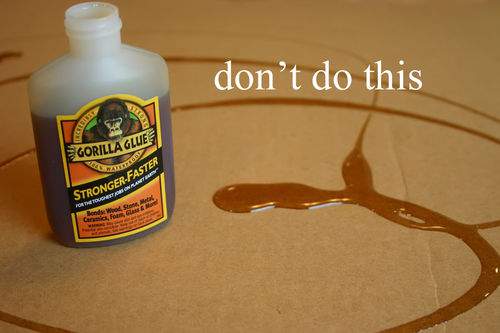 I found the best way to adhere the cork board to the cardboard is by using heavy duty double-sided tape which can be found at any hardware store.  You may need two rolls of this specialty tape.
Apply several strips of tape to the back of the cardboard, peel off the wrapper and then adhere the cork board to the sticky strips.  Trim off any excess cork board around the edges of the cardboard for a perfect fit.
Getting back to the frame, once the paint is completely dry, consider adding a contrasting color to the embossed areas to help highlight any carved detail in the wood. 
I decided on a simple acyclic white paint to help give the project a bit more contrast against the overall antique white color.  I also think it gives the frame a subtle, vintage look.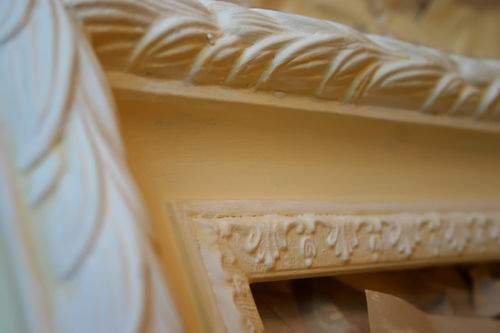 I also wanted to add some fancy push pins to go with my new bulletin board and these pretty pins are perfect.  I found these bee-shaped pins from Ballard Designs, which is a wonderful mail-order catalog company. 
There are also cute Eiffel Tower and Fleur-de-lis push pin styles available in packs of 24-pins.  I think it's nice to use something a bit different like this for that unexpected touch.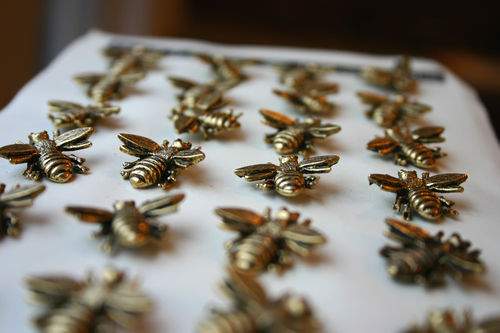 Getting back to the frame, finish off the wood with an application (or two) of sealer.  Sealer adds a protective coating to the painted project. 
Sealer comes in various finishes including matte and gloss.  I prefer the gloss sealer for this project because it gives the wood a nice shiny result.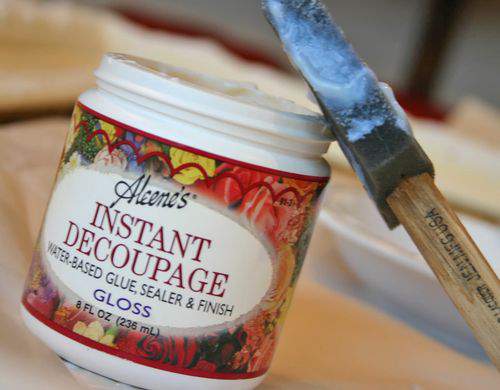 Once the sealer is completely dry, simply insert the cardboard piece into the frame opening.  I used a flathead screwdriver to push the original u-shaped hooks in the frame back down and into place over the cardboard for a secure hold.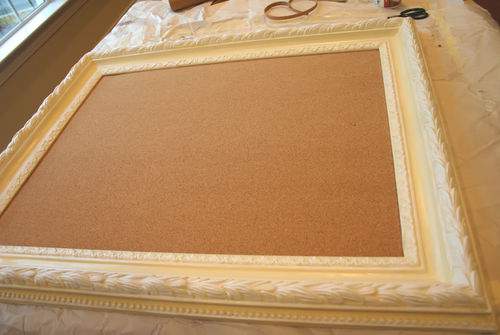 If the frame does not have original u-shaped screws you can always use a staple gun to adhere the board.  If you use a staple gun make sure you place them close enough to the frame edge so the staples shoot directly into the wood frame-and not out, into the cork board.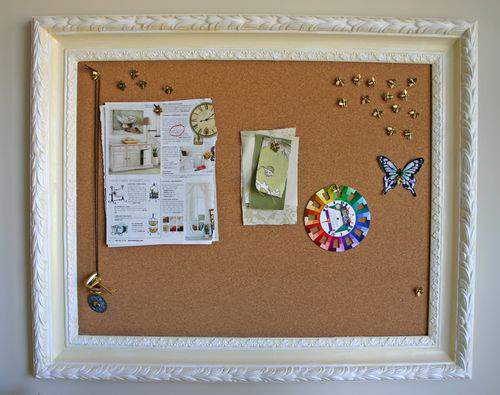 You may recall reading in my last post about my re-organization efforts for my new crafts space. This new bulletin board is a great functional addition.  Right now I'm using it as an idea board to keep track of various decor items that strike my fancy.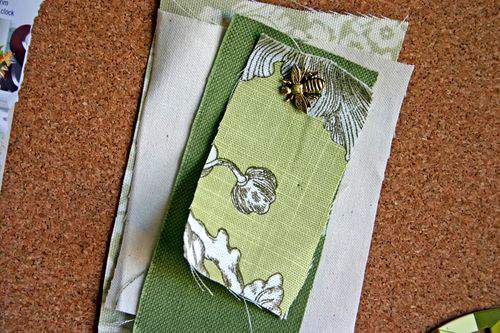 Green is one of my favorite colors and I'd like to try to incorporate some of the fabrics in the above photo into my crafts studio.  I have my eye on a really nice Parsons chair  which I can customize with my own fabric so I've been collecting swatches like this for consideration. 
This desk and my new bulletin board need a pretty chair.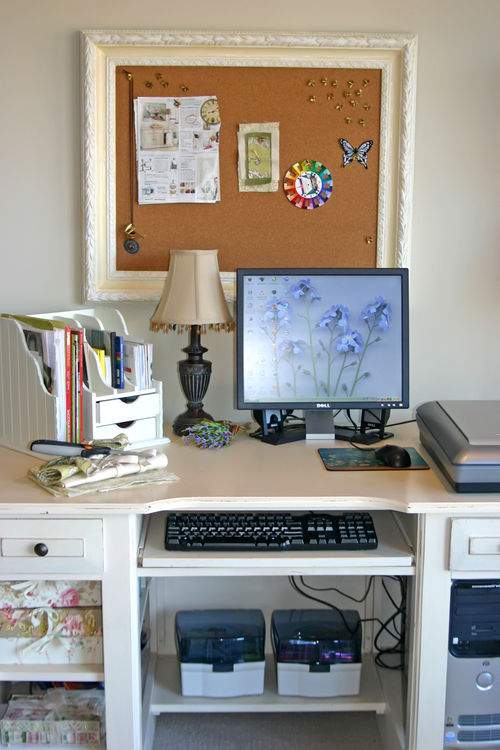 Meantime, because of the various paint and sealer drying times, this bulletin board project will take at least one full day to finish.  You'll need to take your time throughout the various steps of this project and it's worth the patient effort.
This is a fun creation and I think it really yields a beautiful result.  When you're done, add a hook, hang it and then just stick a pin in it.