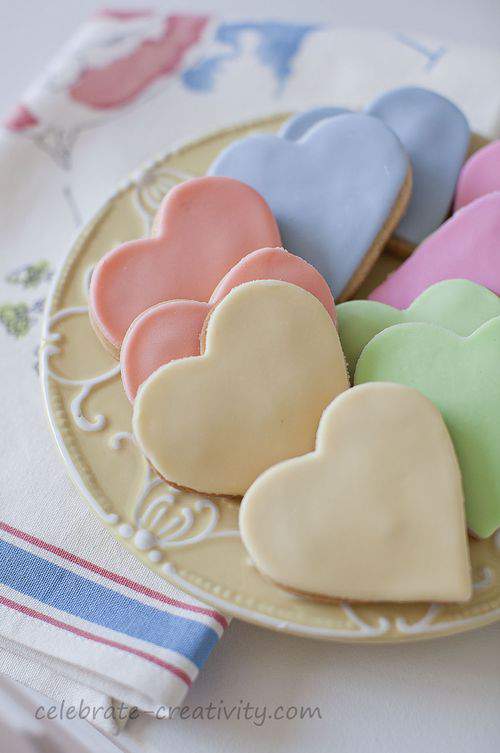 V alentine's Day treats and projects are popping up all over right now.  It's that time of year when love is in the air as well as lots and lots of heart shapes.
In fact, hearts are at the heart (so to speak) of this blog post which is all about how to make these pretty cookie treats for your loved ones.

Before I walk you through my latest heart-shaped cookies, allow me to share the inspiration behind them which you are most likely already familiar with.
I suspect just about everyone reading this has at one time or another, tasted those chalky, Necco Valentine's candies that appear on store shelves everywhere this time of year.
Don't you just love the sweet words and sentiments that are imprinted on each little heart?
These candies have been around forever but they never get old, do they?
As you'll see further down in this post, you can create a similar effect using my fondant-topped, heart shaped cookies too.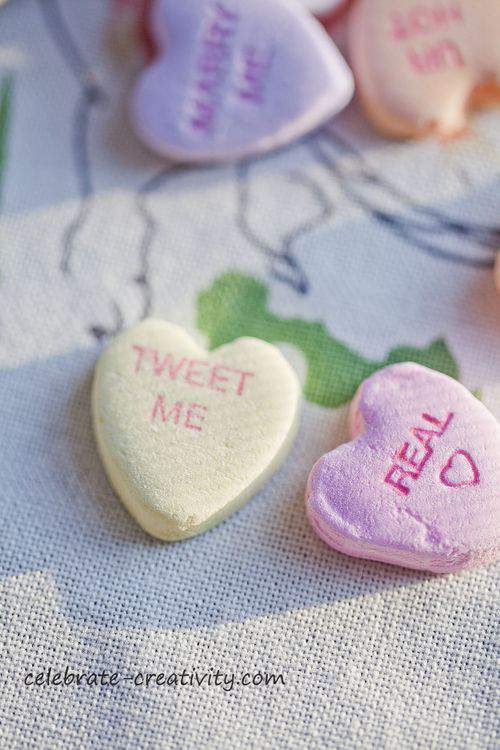 OK, let's get started on our cookies.
You'll need some rolled fondant which you can find at just about any crafts store in the baking section.
Cut the fondant into sections for each color you plan to make.
You'll also need fondant coloring and fondant flavoring which you can also find in most craft stores in the baking aisle.
NOTE: You must add fondant flavoring.  I think it is simply not edible without some kind of flavoring because the taste of raw fondant is unbelievably bland.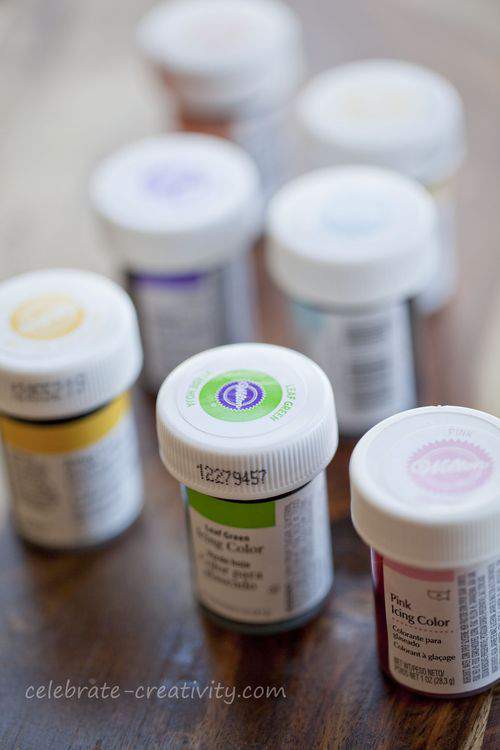 Add a few dabs of coloring to a block of fondant and then knead the fondant for several minutes.
A little coloring goes a long way so you should start out with just a bit and then add more coloring as needed.
The more you add, the darker and more intense the color.  Since I wanted pastel shades, I used a small amount of coloring.
I also suggest you use thin gloves to prevent the coloring from staining your hands.
Keep kneading and pulling the fondant like taffy to evenly distribute the color.
It doesn't take very long for the desired shade to appear.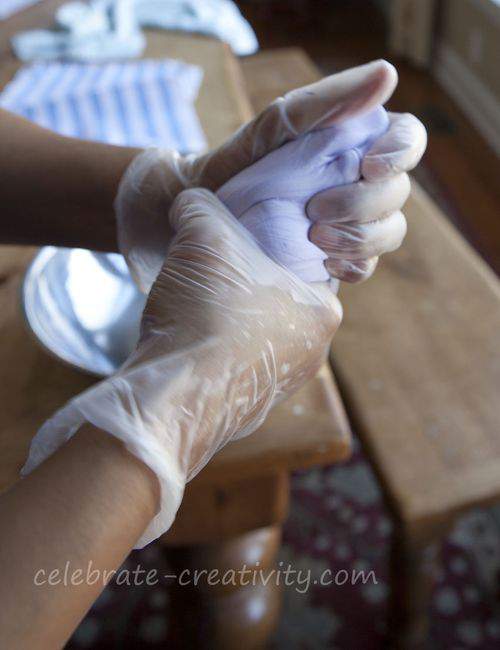 Next, roll the fondant out just like you would cookie dough.
I suggest you roll the fondant out as thin as possible so the fondant won't be too thick on top of the cookie.
Now, grab a heart-shaped cookie cutter.
Once you create all the fondant colors you like, roll out one ball at a time.
In the meantime, store the other balls in an airtight baggie to keep them from drying out until you're ready to use them.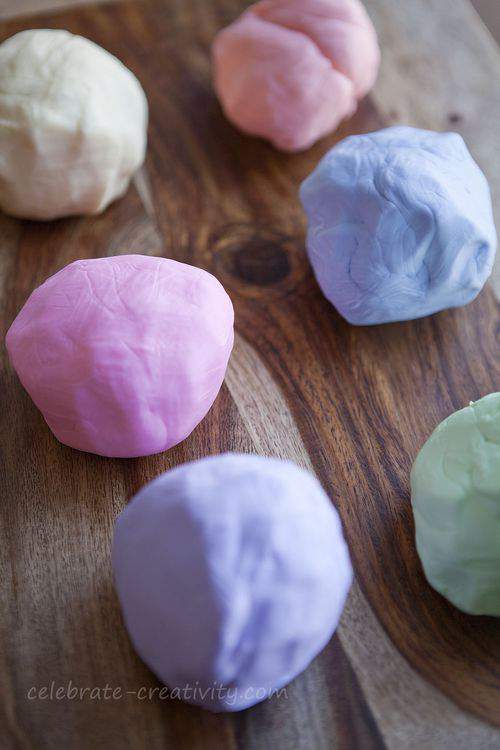 Gently cut the fondant shapes with the heart shaped cookie cutter and set aside.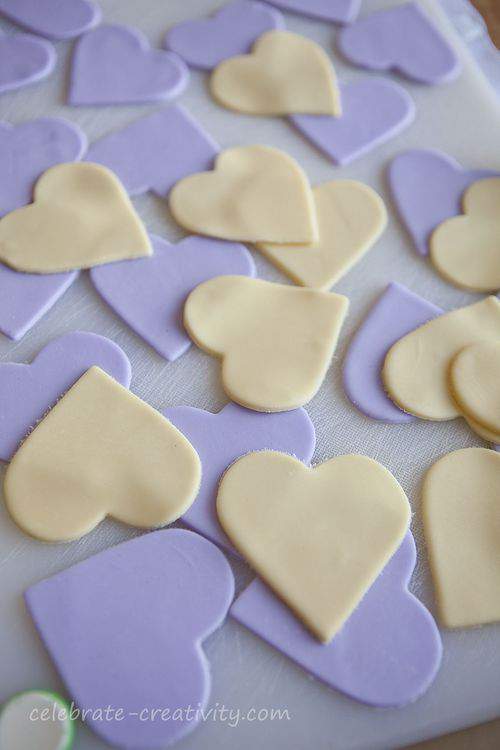 Spread the fondant shapes out side by side on a sheet of wax paper and allow to dry for several hours.
As the shapes dry they also harden up a bit making them much easier to work with.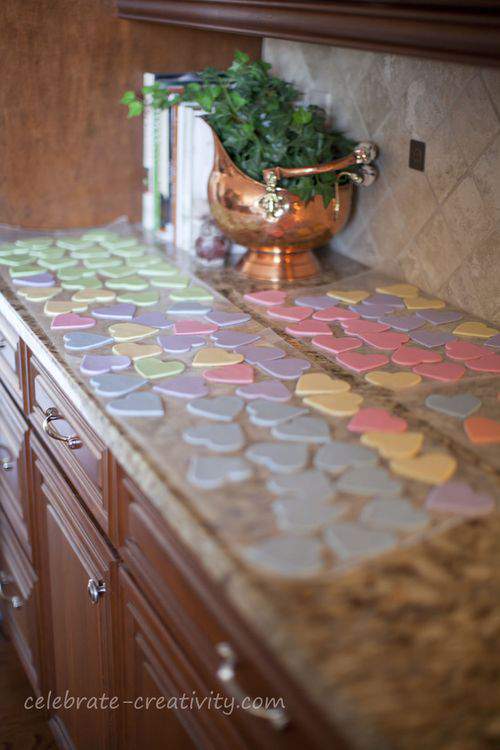 The drying process also makes the hearts easy to stack.
Pretty colors, huh?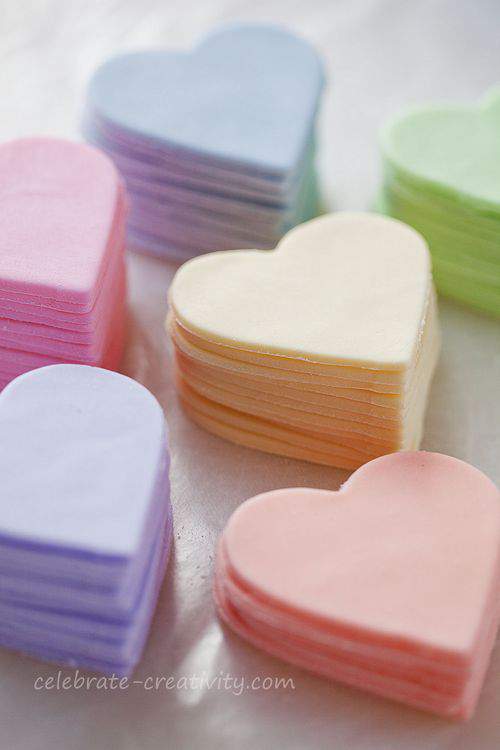 Use your favorite sugar cookie recipe to make some delicious cookies.
Make sure you use the same heart-shaped cookie cutter that you used to make the fondant shapes.
Did you know that plain vanilla icing is perfect as a bonding agent?
Spread a thin layer of icing over the top of each heart-shaped cookie and then gently press a heart-shaped piece of fondant on top of each one.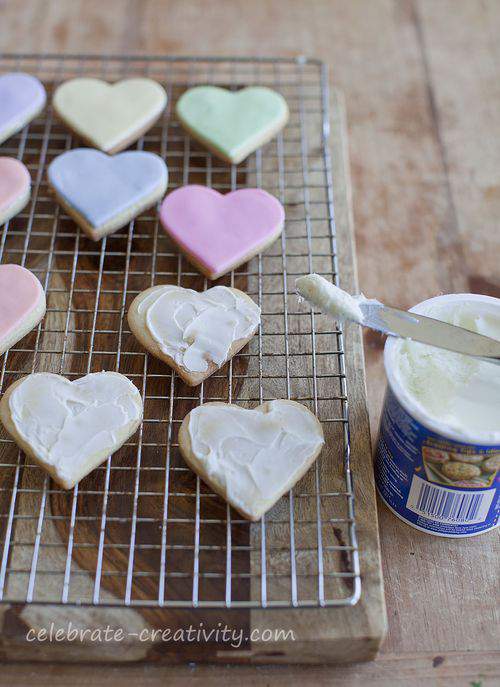 Now for the really fun part (at least it was for my kids).
If you have any young volunteers in your household, this next step could really be up their alley.
First, you'll need food-safe, markers containing edible ink which you can find at most crafts stores in the baking section.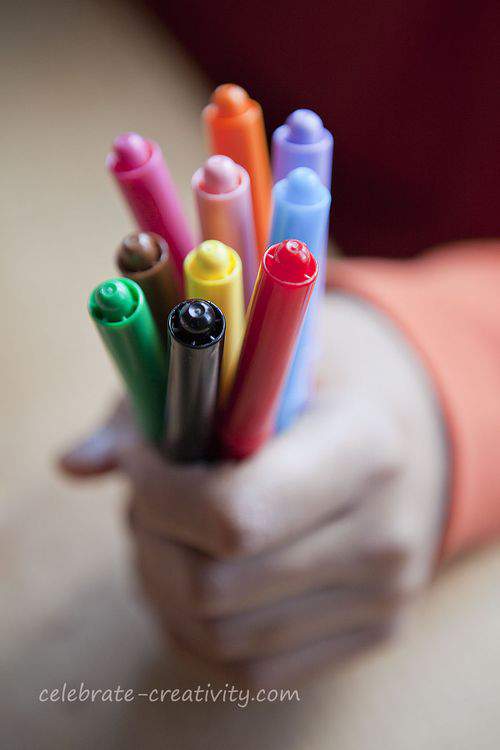 My volunteers took great interest in this part of the process.
In fact, Cameron and Jordy totally took over all the cookies.
It's fun to watch young artists or in this case young writers at work.
Never know what kids are going to come up with.
Package these treats up in a cookie bag and wrap it in a pastel ribbon for someone special.
You'll definitely put a smile on their face too.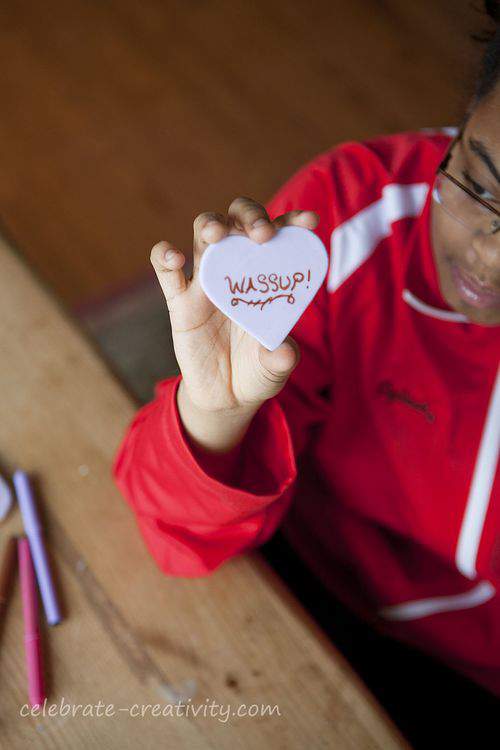 This is a really great activity for kids.  Once they get started, they really get creative too with lots of special messages.
Of course, my kids will tell you that eating these sweet treats is the other half of this fun project.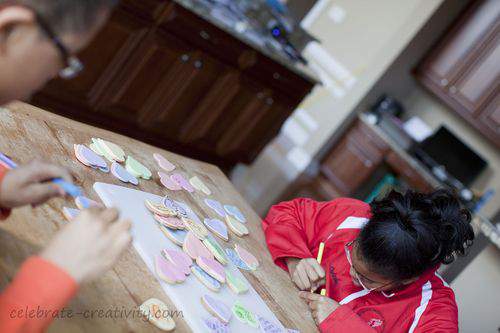 I'll give you one guess as to which two cookies are my favorite.
Now, this really puts a smile on my face.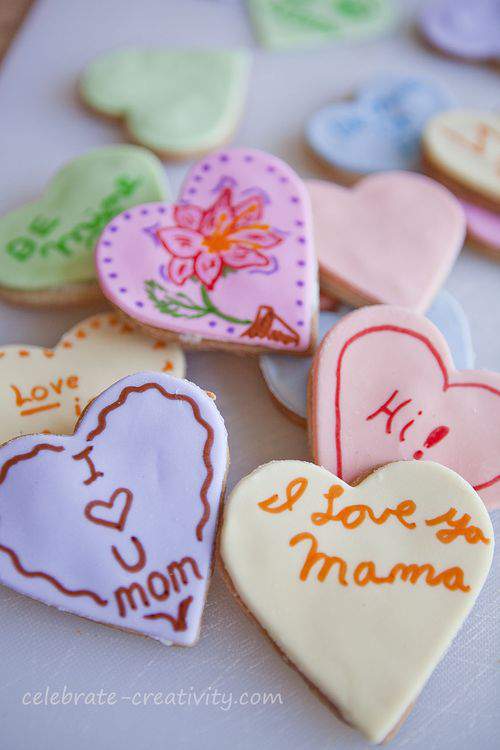 Thanks for stopping by.
See you back here next time. ♥ 
I'm linking this Valentine's Day Cookie post to the following: