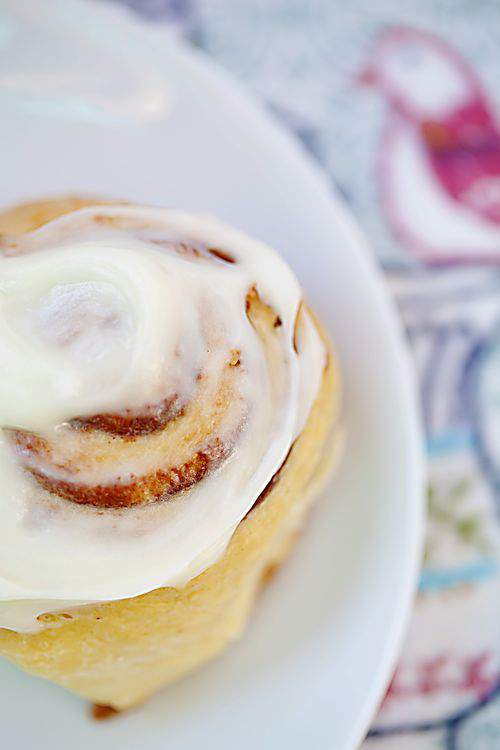 S ometimes the word "decadent" isn't quite descriptive enough to sum up a sweet treat.  However, in this case that's the only word I can think of when it comes to these cinnamon buns.
For months, my Mom aka Nana Banana, had been bragging about her discovery of these delicious buns.   After tasting them myself, I now know what all the fuss was about.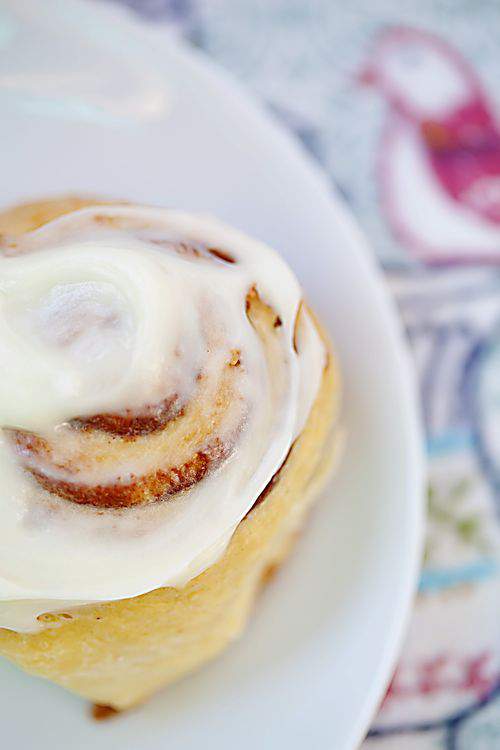 These particular buns were made from a King Arthur Flour boxed mix but you can make your own very easily from scratch. 
I found a number of classic cinnamon bun recipes on-line and they all seem to contain the same ingredients so I think you can't go wrong either way.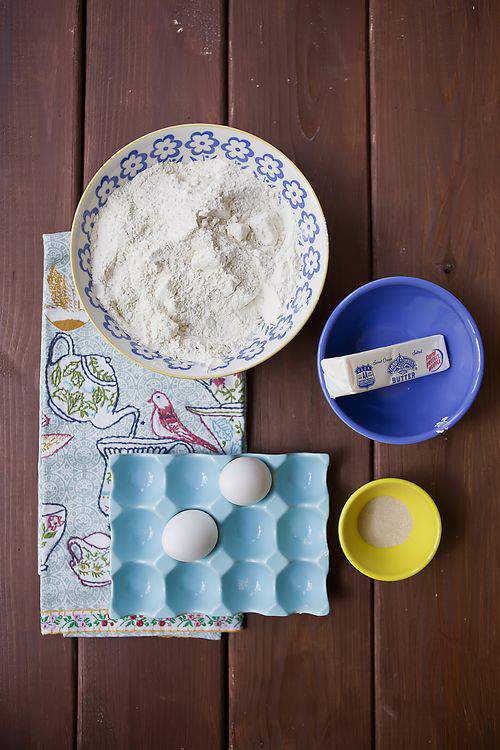 Nana Banana is visiting me from out of town and staying for the next several weeks (Yippee!).
Of course, I love any opportunity to feature her on my blog (much to her chagrin) and she's always a good sport about allowing me to snap photos of her.
For the record, she wasn't crazy about this photo but I assured her she always looks great.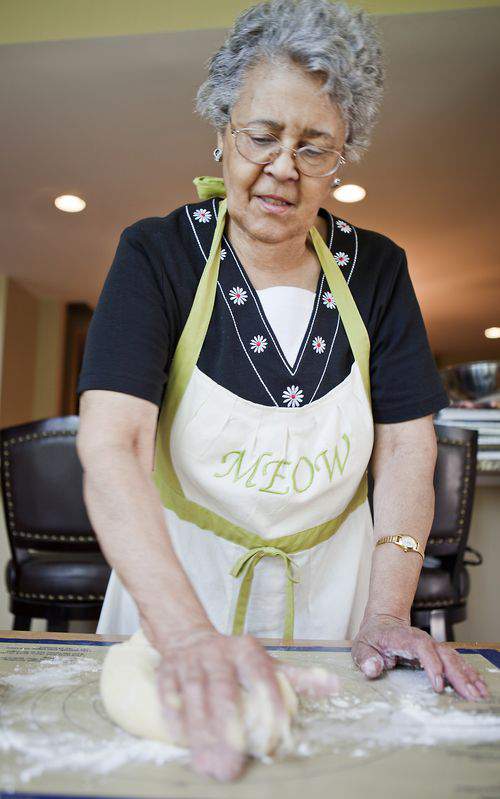 After mixing all the ingredients, knead the dough thoroughly by hand.
Plop the dough in a greased bowl, cover and let rise for 30-60 minutes (depending on box mix versus scratch) at room temperature.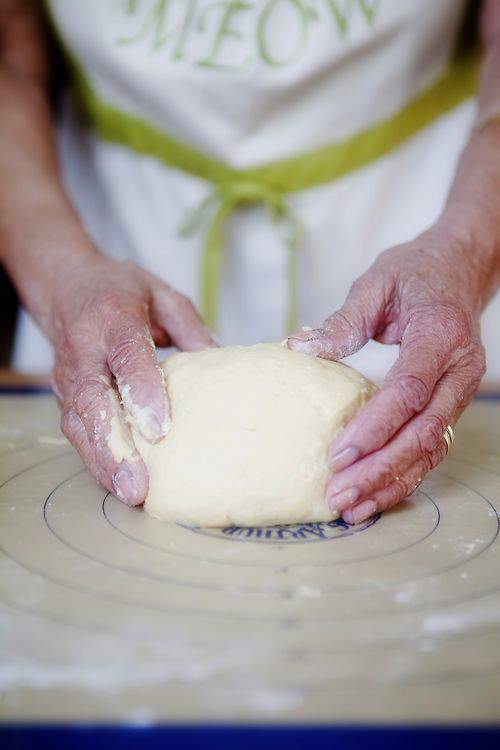 After the dough has risen, roll the dough out to a 14" X 18" rectangle on a floured surface.
NOTE: Regular readers of this blog may recognize the apron Nana Banana is wearing which features an adorable stencilled kitty along the bottom edge.  Feel free to revisit my stencilled apron tutorial from an earlier post.  MEOW.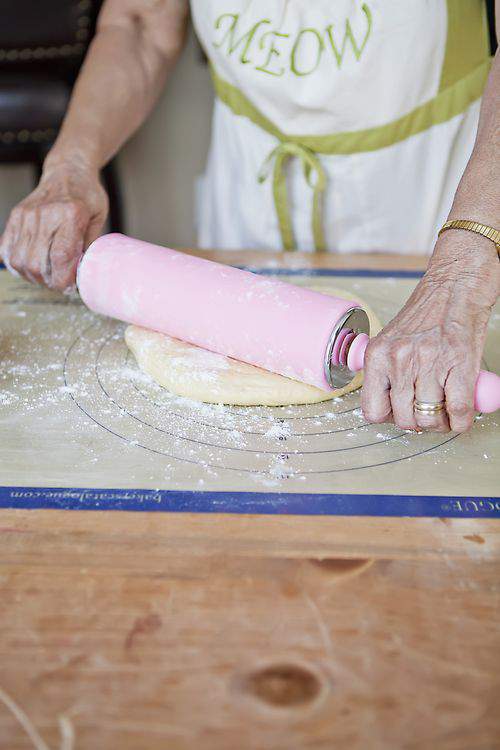 Mix the ingredients for the filling which includes ground cinnamon, brown sugar, and softened butter.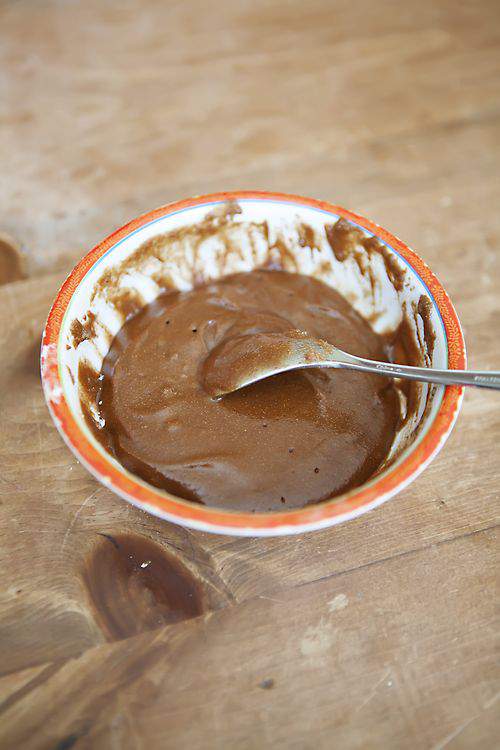 Spread the filling evenly across the entire surface of the rectangular-shaped dough.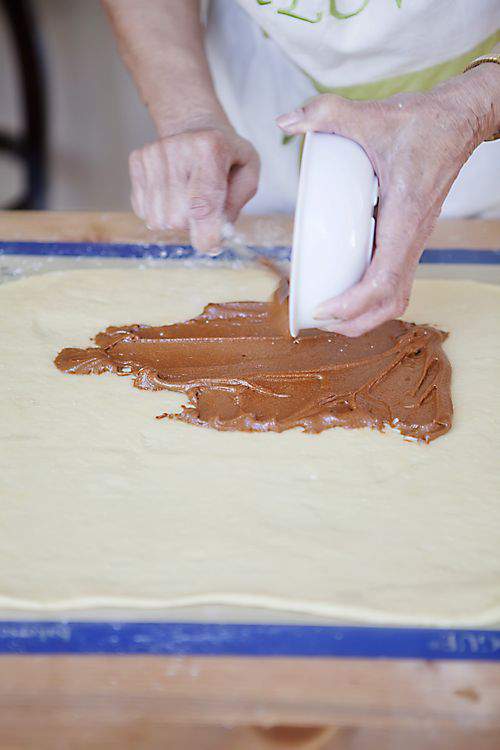 Start on one end of the dough rectangle and slowly roll the dough from one end to the other.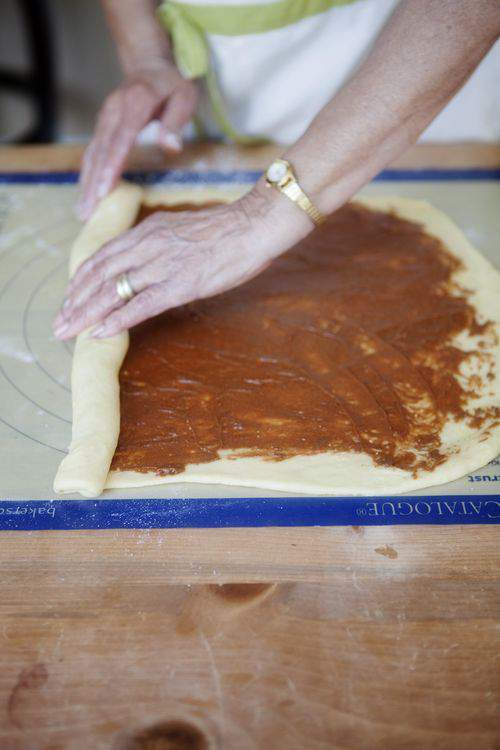 After rolling, use a straight edge knife to slice the dough roll into individual buns @1-inch thick.
Place on a greased baking dish.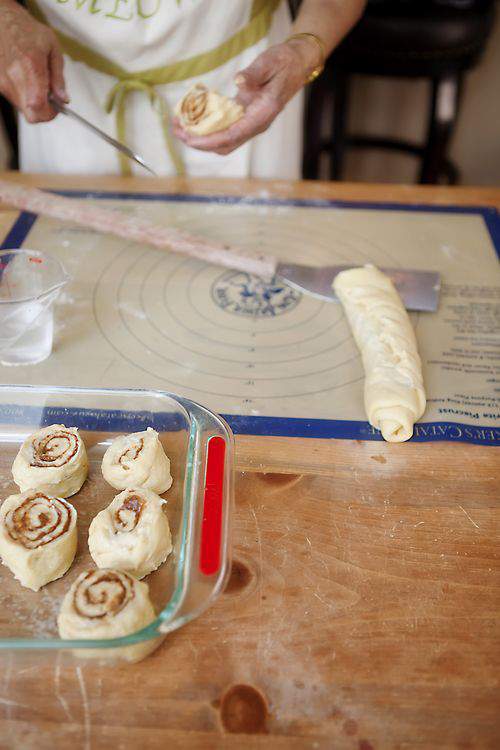 These buns look great already but they're not ready to go in the oven just yet.
Cover the dish with a sheet of plastic wrap or dishtowel and store in a warm location until the buns double in size. 
This should take less than an hour.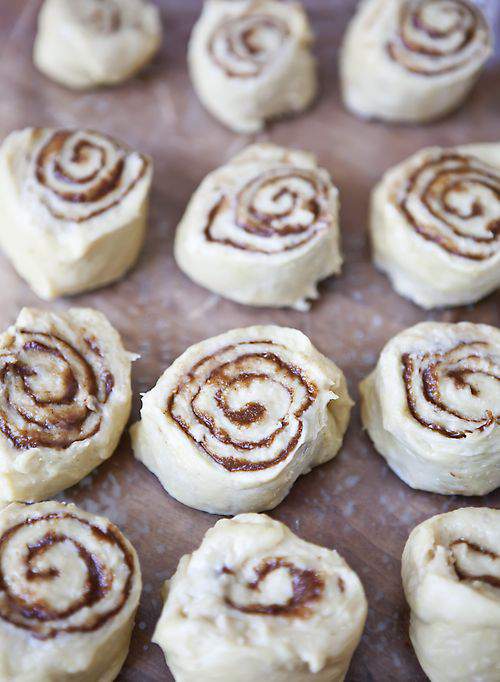 After the buns rise, simply pop them into the oven and bake in a pre-heated 400-degree oven until they're a beautiful golden brown.
Truth be told, I'd like to take a bite right out of one of these buns right now but I'll wait for the "icing on the cake", or rather the glaze.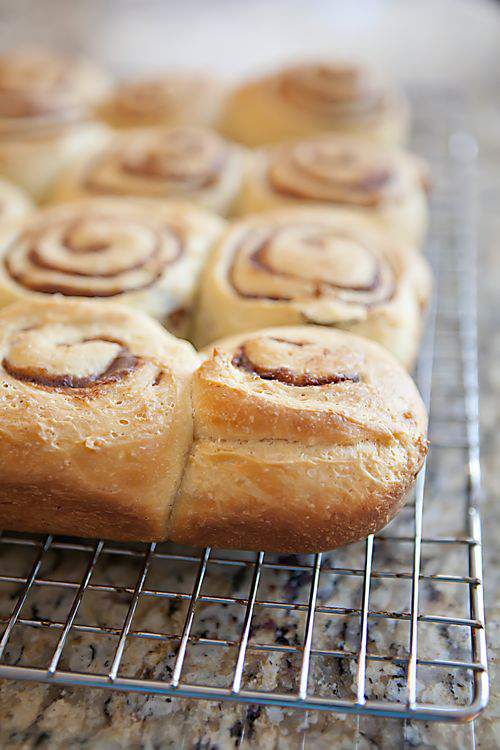 A cream cheese, butter, sugar and vanilla combination produces a simple but delicious glaze and that's what really tops these buns off beautifully.
Now, they're ready for a bite.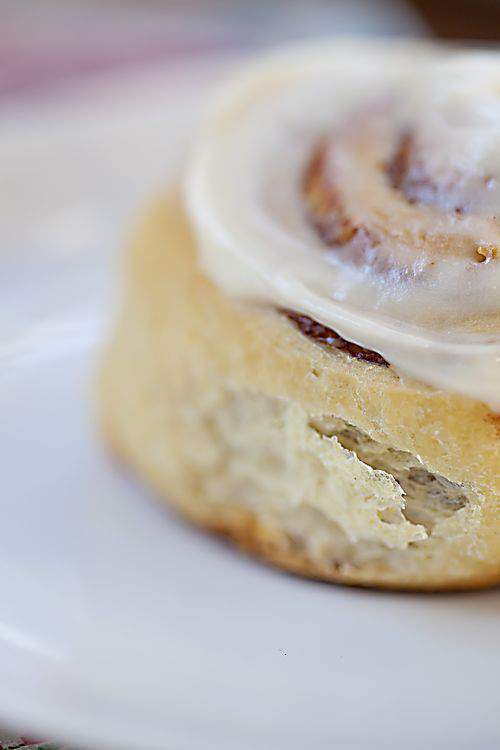 OK, fair warning here.
Pace yourself on these.  You may not be able to stop at just one.
Don't say I didn't warn you.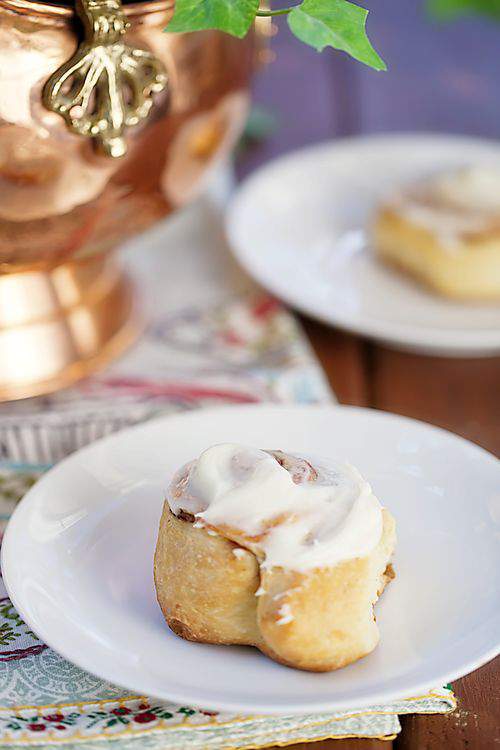 So, do you now have a taste for cinnamon buns?
I can't end this blog post without saying a great big "thank you" to Nana Banana for taking the time make these treats for me and my family and whose visits are always sweeter than any cinnamon bun.
Thanks Mom!
COMING UP ON MONDAY
Coming up next week, I'll introduce a brand new, regular blog column called SHOP HOP.
I'll take you on a visual tour of GATHER, a charming, rural Virginia shop that has something for everyone.
From lovely furnishings, vintage finds, original fine art and unique accessories,  this shop is filled with all things lovely and unique.
Hope you pop by again next week for the premiere of my new column,       SHOP HOP.
See you then. ♥