R egular readers of this blog may remember meeting my mom, Elaine (aka Nana-Banana).   She's the kind of mom who genuinely does not want her kids to buy her anything for Mother's Day. 
She always says, "I have everything I need, save your money" and she means it.  It's a request we don't oblige.
Since she's a big book lover (like me, or rather I'm like her) I generally get her a Barnes and Noble gift card for Mom's Day so she can pick up favorite reads throughout the year on me.

With Mother's Day right around the corner, many of you may be stumped for gift ideas.
While book store gift cards are wonderful, I thought I'd share a few other possibilities in my latest installment of my new column:  Inspiring Finds for Home and Heart. 
 1.  EBELSKIVER PAN  This iron pan produces the cutest little bite-size treats.  Fill the crevices with dough, cook them over your stove, and stuff with your favorite fruit filling, cream or chocolate wafers for a delicious dessert.  I featured this pan and the resulting Ebelskivers on this blog several years ago. It's a tasty post worth revisiting.
 2.  STONEWARE EGG CARTON  This adorable, stoneware carton keeps your eggs from rolling off the counter during cooking/baking preps.  I think they look a lot better than the boring, gray carton the eggs came in.  Available in sky blue or white.
3.  MRS. MEYERS GOODIES Crafter's dry hands will find relief with these non-drying, fresh-scented liquid soaps.  A mixture of aloe vera and other natural oils keep hands extra soft.  Consider making a spa basket and include softly-scented candles and other assorted goodies for pampering.  
4.  COOKIE SCOOPS  If you have a problem getting your home baked cookies the same size, try one of these dough scoops.  They're available in several sizes and they're great for making more uniform treats which is especially important when making cookies to gift.
5.  RUSTIC ROSE PENCIL  OK, sometimes I just like writing and sketching ideas with something more special than a number 2 pencil.  Wrap a set of these cute flower tipped pencils in pretty ribbon for an unusual flower bouquet that will last much longer than real roses.
6.  DESK CADDY  Get organized with this cute set from Martha Stewart's line of home office systems.  The compartments stack easily for loads of storage for a nice presentation.
7.   SEASONSThis cookbook is so awesome, it actually deserves it's very own post (which I'll write soon).  If you're not familiar with Australian chef/author, Donna Hay, I'm pleased to introduce you to her.  Her cookbooks are beautiful and her quarterly magazine (available at Barnes and Noble) is the best looking cooking magazine on the market.  The photographs in this book are so stunningly gorgeous, you may just end up making this cookbook a coffee table book.
8.  BIRDS & NESTS STAMPS This collection includes my all-time, favorite, go-to stamps.  I've used them many times for so many projects. This tin box contains an ink pad along with 11, individual stamps which you can see on the box top.  The stamps have images of birds, bird cages, bird nests as well as assorted sprigs. I think this set belongs in every crafter's stash because it will definitely get used over and over again.
So that's a quick look at a few of my Inspiring Finds for Home and Heart.  Keep your eyes out for another IFFHH column soon.
Meanwhile, I'll leave you with another photo of my lovely Mom who is not only my daily inspiration but also my biggest fan and supporter of my creative efforts and ventures.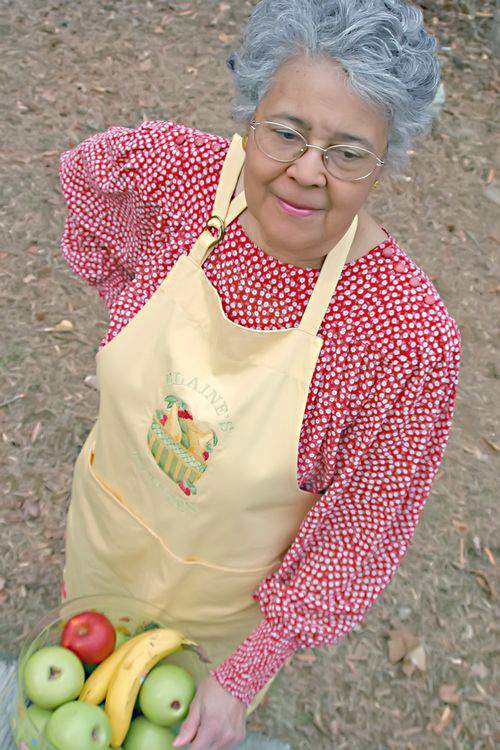 Thanks Mom! 
So, what are your Mother's Day gift ideas.  Are you doing anything special this Mom's Day? ♥