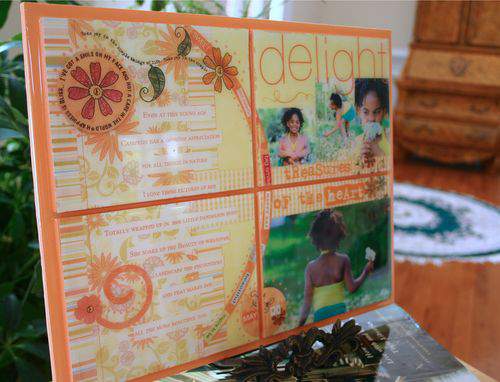 Got scrappers block?  Maybe this next project will help bust you out of that rut with a fun twist on traditional scrapbooking.
I call it mosaic tile scrapbooking and it's a simple alternative to typical paper-based memory keeping.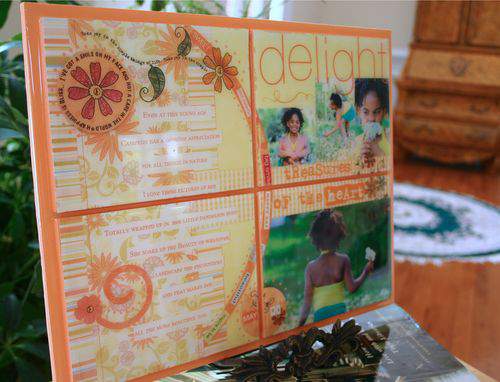 As you can see the surface of this project has a high gloss finish.  That's because it's hard lacquer.  It feels more like a smooth tile.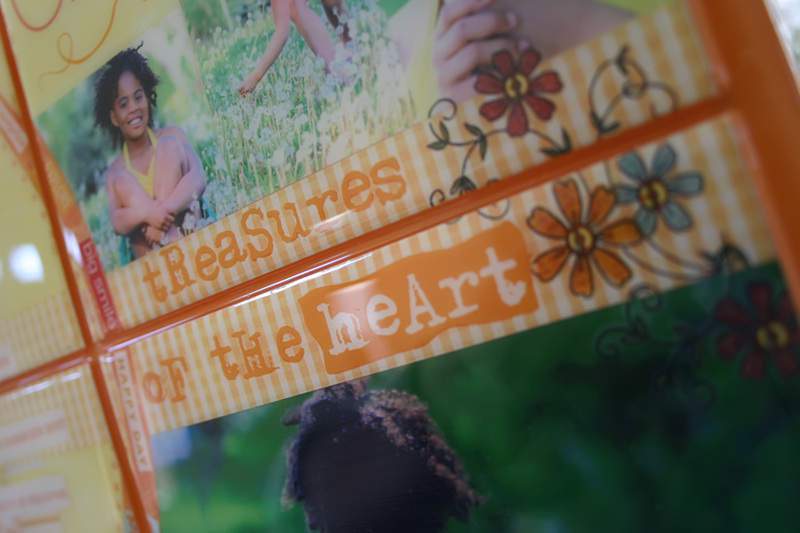 I actually made this project a while back and recently came across it while unpacking a box of books.  Since I didn't photograph the original construction process when I made this, I'll do my best to recreate the steps for you. 
This is twist on scrapping won't take you long either.  After you've created your scrapbook page, it should only take a few hours to make (not including drying time).
Of course you'll need a group of special photos for this project.
Out of the loads of photographs I've snapped of Cameron over the years, these images from a field of dandelions in Illinois remain among my favorite shots. Perfect for this project.
I also used some of these same photos for a paper layout and it ended up being an award winning scrapbook page which you can see if you click here.
Once you've settled on your photographs, you'll only need a few supplies for this project.
This specialty wooden board serves as the base for this project and also determines the size of the scrapbook layout you'll create.  I used a board that was divided into quarters (hence the mosaic portion of the project).
You can find these boards in various sizes and divisions at many crafts stores or you can click here to find a store that carries them. 
First, apply several layers of craft paint to the wooden board. It's a good a good idea to pull a paint color that can be found in your scrapbook page.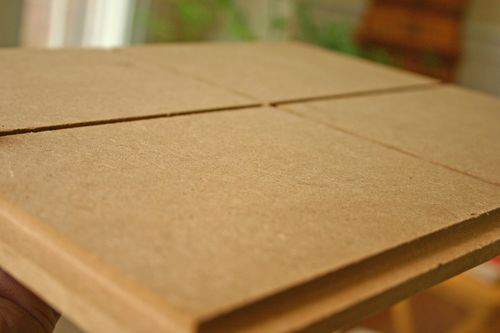 Make note of the size and width of the wood board because the same dimensions will be used when creating your scrapbook page.
The image that is ultimately applied to the wooden board must be completely flat so that the glaze solution adheres evenly.  Because of this, it's a good idea to make a copy of the scrapbook page as opposed to using the actual layout. 
TIP: Your local copy retailer may be able to do a better job copying any over-sized or irregular shaped scrapbook layouts.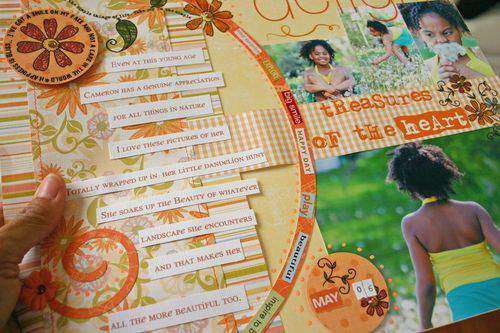 Since I'm working with a quartered-board, I cut my layout copy into 4 equal parts.  Trim any excess so that the cut quarters are the same size as the four areas of the wooden board.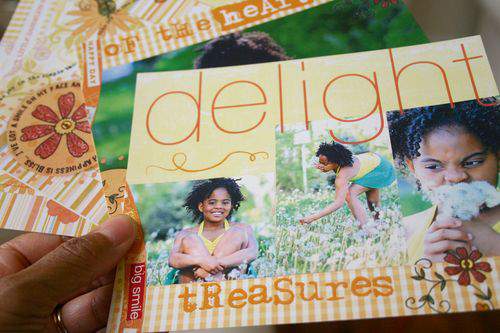 LEARN FROM MY MISTAKE TIP: The first time I attempted this project, I didn't apply any kind of coating to the copied layout pieces.  As a result, the glaze solution seeped through the copy paper and left ugly blotches all over the paper.  I had to start all over.  This is another good reason why you should use a COPY of the layout and not the original.
To avoid this problem, before you adhere any image to the wooden board, apply a few coats of clear Mod Podge or decoupage solution to the front of each section of the copied layout pieces.  This will act as a barrier to the main glazing solution and prevent possible discoloration.
After the Mod Podge on your copies is completely dry, apply a small amount of the same solution to the back of each piece of copied layout piece and then carefully adhere them to the wooden board.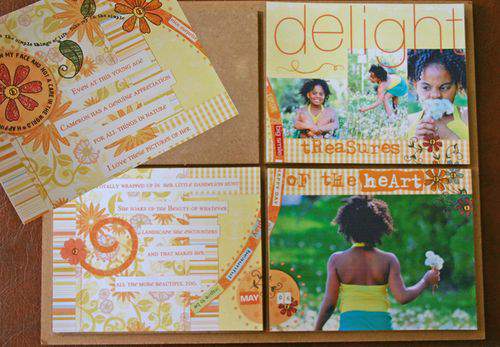 Next step is to apply the glaze solution.  I used a product called EnviroText Lite which is available at most crafts stores.  Once it's mixed it pours very thick and takes about 24-hours to dry after application to the project.
The correct application of this solution is a critical step and the directions included in the package must be followed to the letter or you'll end up with a clumpy looking, air bubbled finished product.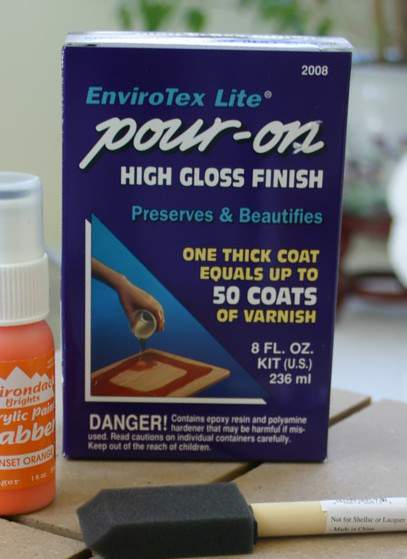 Applying the glaze can be very messy and you don't want it to drip and then dry on the floor or tabletop.  I suggest you spread out lots of newspapers to protect your surface. 
To keep the project from sticking to the surface, prop it up on paper cups before carefully pouring the solution evenly over the entire project.
IMPORTANT: Set this up in an area where the project can remain totally undisturbed for 24-hours.  Once you pour the glaze you will not be able to move the project until it's dry.
Once the board is completely dry, you can attach picture hanging hardware to the back for wall display, or keep it upright like a picture frame.
While this technique is a cool departure from scrapbooking, you can also use this idea to create keepsake gifts with just a series of individual photographs.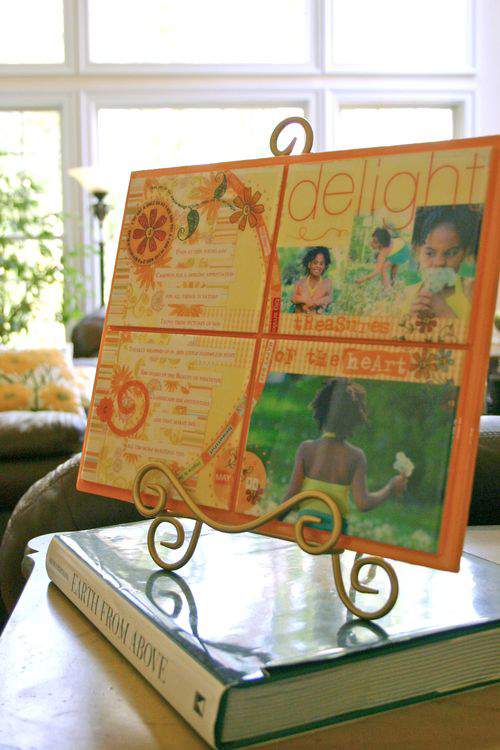 Tile a wooden serving tray covered with special photos of family and you'll have a beautiful, meaningful gift for grandparents. 
Or use wooden coasters, tiled with pictures of a new bride and groom to give the gift of personalized wedding coasters.  Include a set of the couple's registered wine glasses for a more complete gift.  How nifty and original would that be? 
I think you can see the possibilities are endless for not only mosaic tile scrapbooking, but so much more. ♥