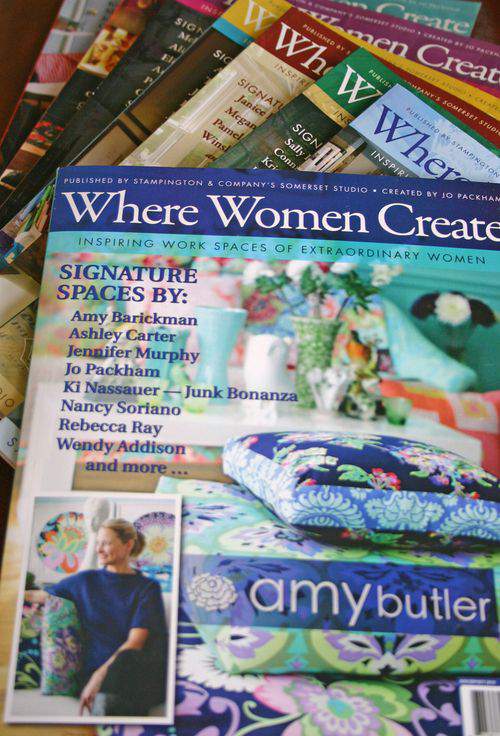 By now, most of you have probably heard of the wonderful, quarterly publication called Where Women Create.
The magazine profiles crafters and creative types and features the beautiful spaces where these artisans create their magic.
 You may not know that there is also a Where Women Create blog  and every week editors feature a segment called Fabulous Friday.
It's Friday 13th but it's hardly an unlucky day for me.
That's because on this particular Friday my blog, celebrate-CREATIVITY is highlighted for the Fab Friday WWC segment.
In addition to a nice writeup about this blog, the Fabulous Friday feature also includes a soap making kit GIVEAWAY based on my soap making project I featured here a few months ago.
If you win, you'll receive a gift pack with supplies to make the same crown soap project that was also featured in the July 2010 issue of Romantic Homes magazine.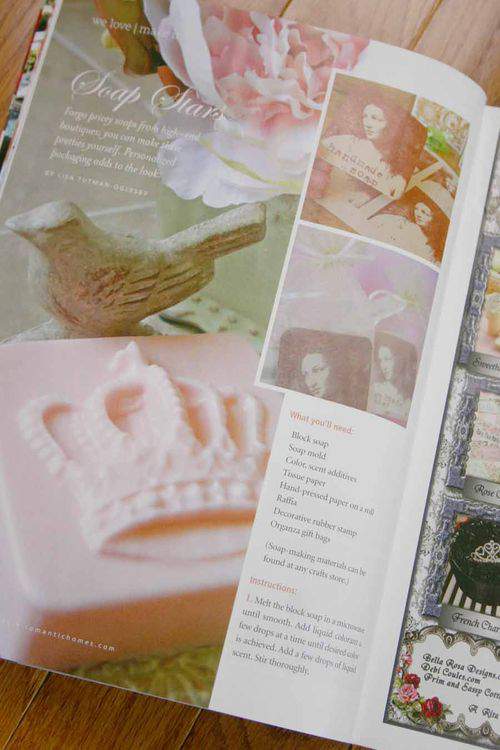 Pop over to the Where Women Create blog and leave a comment between now and Tuesday, August 17th at 12:00 Noon (MST) and enter for a chance to win your own soap making kit which includes the following:
Two completed soaps (that I made and packaged)
2 Crown molds (you really need 2 so you don't have to wait for the soap to gel before making a second one)
1 Soap block
1 pack of color additive
Raffia
2 organza sachets
1 sheet pressed paper
1 copy of the July 2010 issue of Romantic Homes which featured my soap project.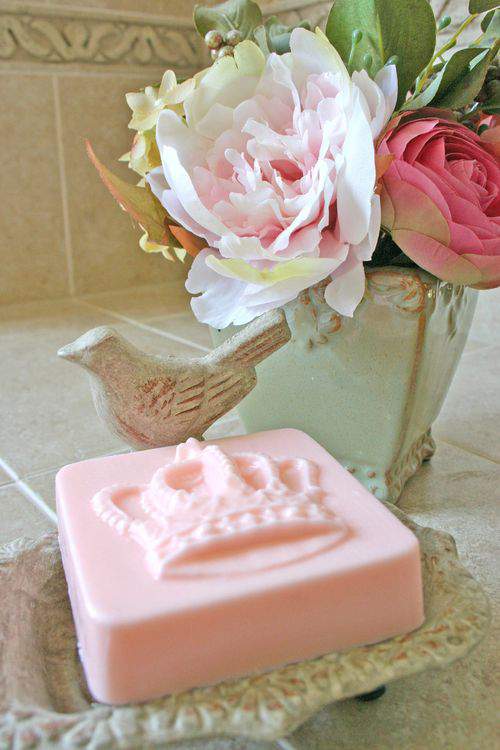 Good luck and don't forget the chance at the giveaway ends on Tuesday.  Meanwhile, here's hoping your Friday 13th is a lucky one too.
Enjoy your weekend and look for a new crafts post here on Sunday.
As always, thanks for your support of celebrate-CREATIVITY. ♥