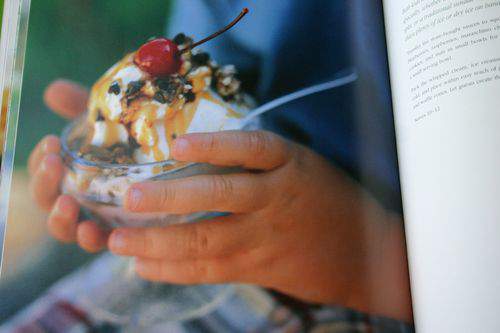 I have a weakness for cookbooks.  There, I said it. That wasn't so bad.  Yes, a cookbook weakness is definitely what I have.
I'm sure I've mentioned my passion for fabric and patterned crafting paper here before, but now I'm adding cookbooks to that list.

Perhaps this particular fancy wouldn't seem so questionable in my household if I actually used my cookbooks more often.  After all, I'm not the most skilled cook in the kitchen.
My husband, Boris recently asked me why I have so many books filled with recipes when I rarely ever use them. "For the pretty pictures of course", I replied.
While that response drew a hearty laugh from hubby, I wasn't kidding.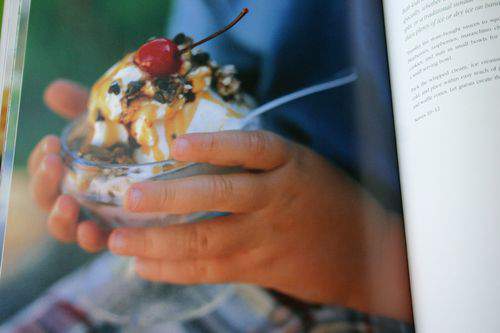 It's true, I love cookbooks for the pictures.
My affinity for these books relates to the way the food is styled, lighted and ultimately so deliciously photographed that it makes me almost want to take a bite out of the page.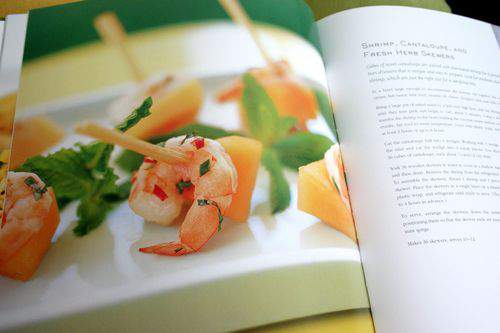 If a book makes you want to take a bite out of it, that must be a pretty powerful book.  While photographs can create a favorable impression about a cookbook, I think the same can be said about blog photos.
I really enjoy practicing new photography techniques, using props and staging and generally discovering better ways to make my blog photos look good enough to… well, to take a bite out of them.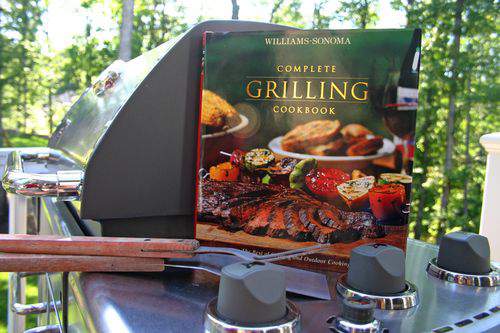 Of course, many early cookbooks included detailed hand-drawn illustrations like the ones in Mastering the Art of French Cooking, by Julia Child, Louisette Bertholle and Simone Beck.
I think it would be pretty neat to see a companion version of this classic cookbook featuring all these great recipes in glorious, full-color photos.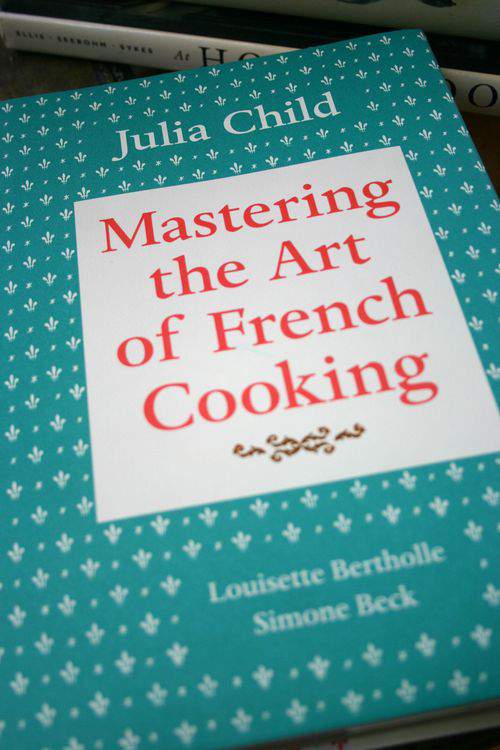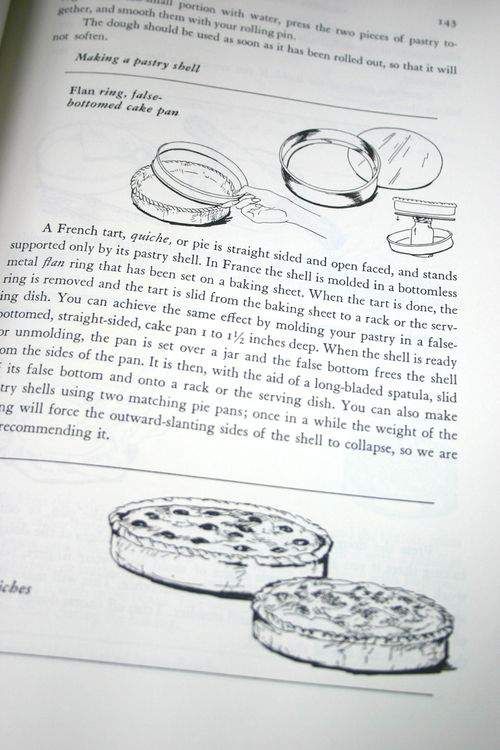 While I just started reading a new biography on Julia Child, I recently finished reading My LIfe in France .
What a wonderful book filled with Ms. Child's observations about living, loving and cooking in France.  I was particularly drawn to the intensity and determination she brought to bear as it related to her efforts to write her first cookbook, her "cook-bookery" as she called it.
She spent 10 years researching, testing and tweaking her recipes and manuscript before finally getting it published.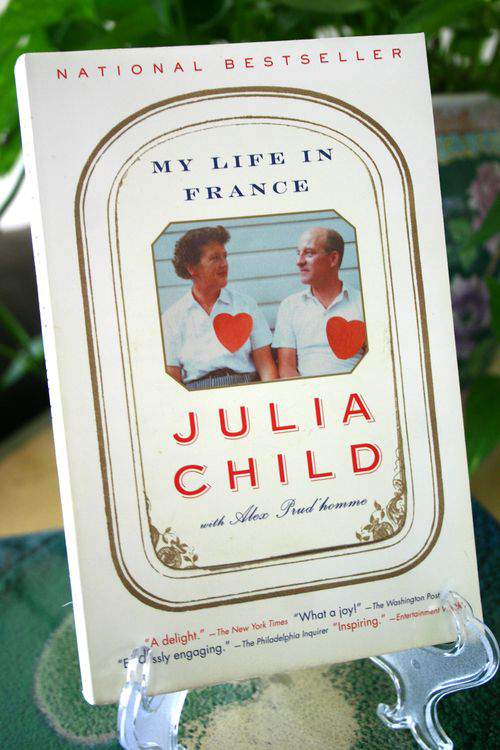 Did you know Julia Child was nearly 50-years old when that first masterful cookbook was published?  Shortly after that she launched her successful PBS television series; The French Chef.
A reminder to us all that you're never too old to pursue your passion.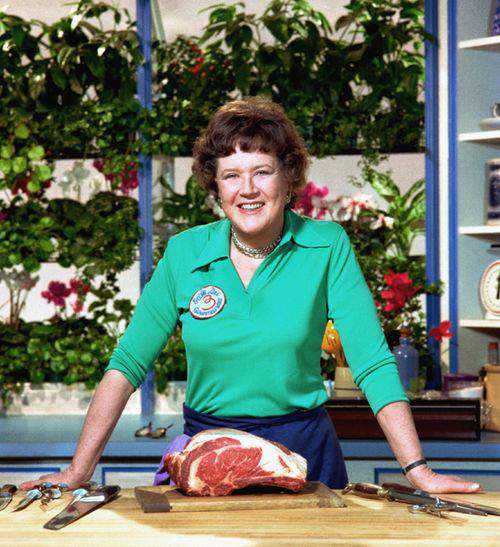 How timely that there's a new movie that depicts Julia Child's life, fortitude and wide-reaching influence on those who aspire to do great things in the kitchen (and elsewhere).
I haven't seen this film yet but with the incomparable Meryl Streep (in the photo below) portraying Julia Child in Julie and Julia  you know the movie is going to be delicious.
OK, enough about Julia Child (and Meryl) for now.
Getting back on track here with my obsession with cookbooks and photography, I'm so glad bright, glorious, deliciously colorful photos rule the day when it comes to modern day cooking tomes.
When I look through cookbooks these days, I often think to myself, "I want to create pictures just like that".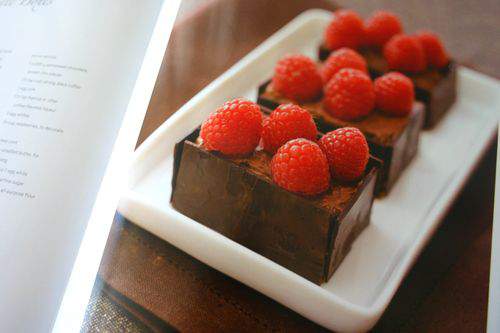 I think there's so much that can be gleaned about photographic staging from simple shots like the trio of photographs on the back of a dessert book shown in the photo below.
Consider the ice cream sandwich in the center shot which I was particularly drawn to.  When shooting ice cream sandwiches, stacking them can make for a much more dramatic shot.
The same kind of stacking technique can also create visual interest when shooting cookbooks, as you can see in the very first photo in this post.
Check out the cover photograph in the book Outdoor Entertaining.  It's beautiful and it gives me some great ideas on how to stage some of the handmade and embroidered napkins that I often share on this blog.
Keep your eye out for an upcoming tutorial how to make double-sided, handmade napkins like the one on my table here.
You may have noticed I have a particular fondness for books by Williams Sonoma (always inspiring photos + one of my favorite stores), but I also love cookbooks that combine my interest in photography and crafts.
Provence quilts and cuisine combines tasty-looking recipes along with beautiful scenes from Provence, France.  Interspersed between the recipes and locale pictorials you'll find quilting projects that are just as lovely and easy to make.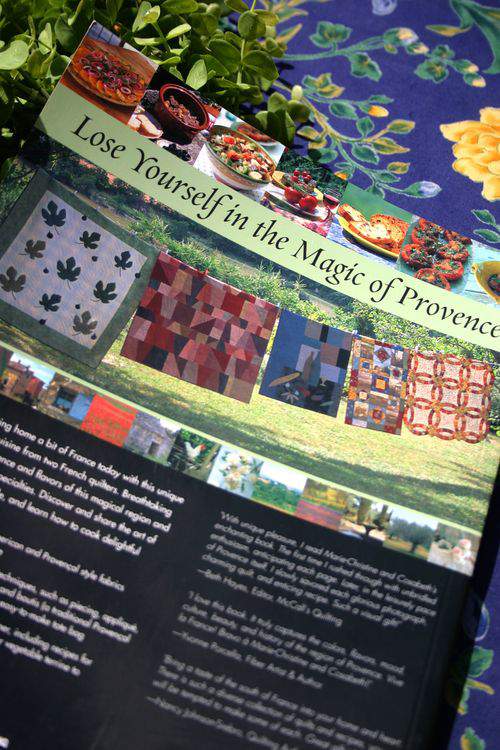 Take a look at one of the double page spreads in the Provence cookbook in the photo below.  That French bread practically jumps right off the pages and the tomatoes look so delicious and fresh-picked.
The various projects are equally well-photographed.  You can almost feel the texture in these pictures thanks to the extreme closeups.
That's a good technique to keep in mind when photographing your own blog subjects.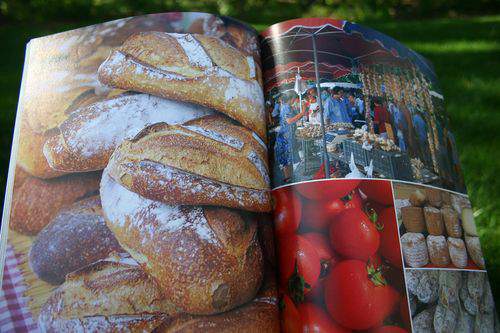 Speaking of French cuisine, A Table in the Tarn: Living, Eating and Cooking in Rural France is another beautiful cookbook.  This book details the efforts of two food lovers who restore an old manor house and ultimately transform it into La Manoir de Raynaudes which became a popular boutique guest house in rural southwest France.
A Table at the Tarn is filled with lovely photos of food and the rural French landscape as well as dozens of mouth-watering acclaimed recipes from the Manoir's own menu.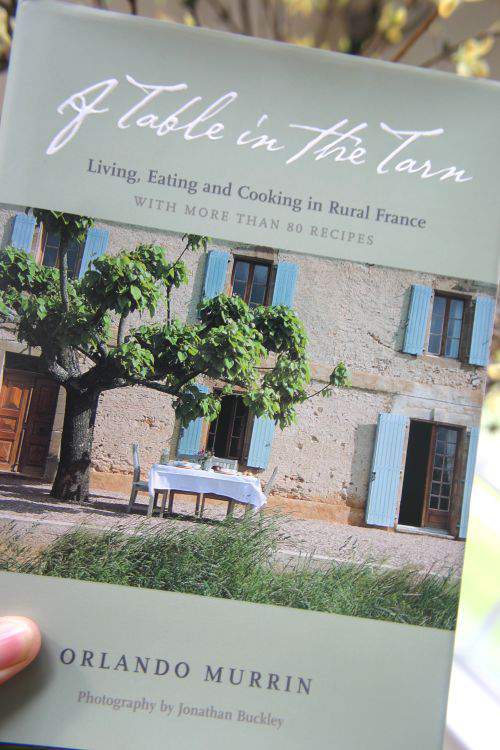 Every day, I learn more and more about photography techniques including lighting (my weakness), staging and project placement for the best result possible.
My study of cookbooks (among other materials) has been a wonderful resource that not only helps me develop my photographic eye, but also touches on all the skills I want to improve.
I think you get the point of my ode to the cookbook.  They're certainly good for more than just cooking.
Perhaps one day, I'll get around to using these books for the recipes inside.  I'm sure my family would like that.  Until then, I'm happy to keep snapping away.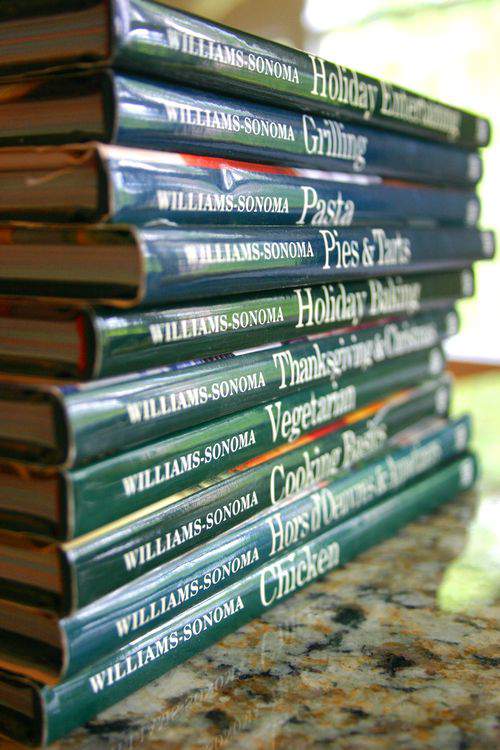 You may be asking right about now, how pistachio pudding factors into this discussion.
I snapped this pudding picture a few weeks ago.  While it may not be cookbook or magazine quality, it was inspired by the kinds of photos I've spotted in my dessert books.
I just love how the texture of the waffle-bit is so clear, I can almost taste it through the screen.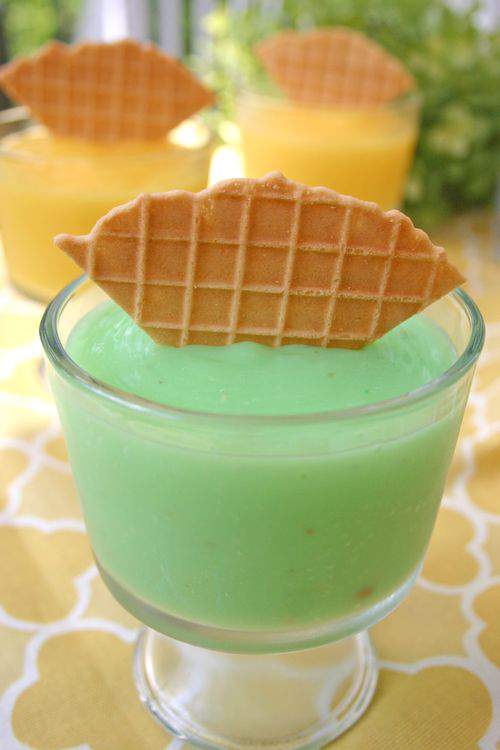 By the way, look for the pudding photo in the shot above to surface here again soon.  It will be featured in an upcoming blog post on how to make homemade waffle cones along with some awesome ideas for serving them.
As I continue to try to improve my photography and attempt to make my pictures even more attractive and appealing, my ever-growing collection of cookbooks helps me with that effort in a big way.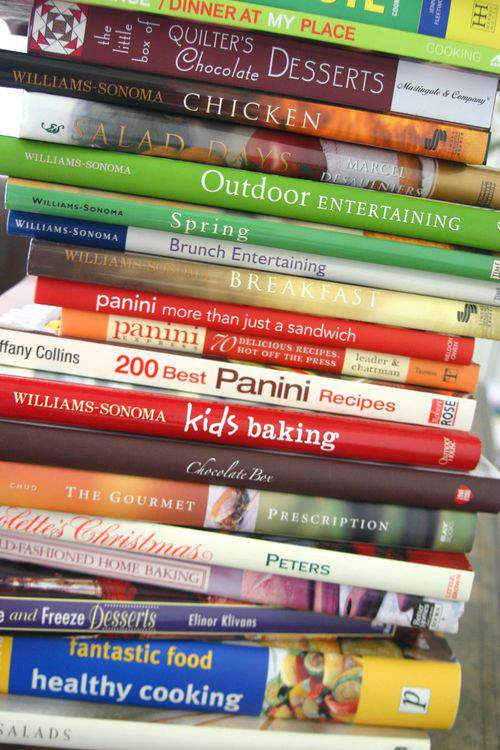 In the meantime, I think you can see how plentiful cookbooks, photography, Julia Child and pistachio pudding are all related in my world.
Now, I'm off to practice my picture taking… with cookbook in hand of course.
When I'm done, maybe, just maybe I'll open one of my cookbooks for a recipe.