Thanks so much to everyone for participating in my blogiversary giveaway.  I really hope your interest in blogging was piqued, not only by my review of Blogging for Bliss but also from all the wonderful responses fellow bloggers left. 
I also wanted to say, while I typically pop in to visit every site that visits me I didn't during this giveaway because of time constraints on my end.  I still appreciate the support and time you took to leave a comment for all to read.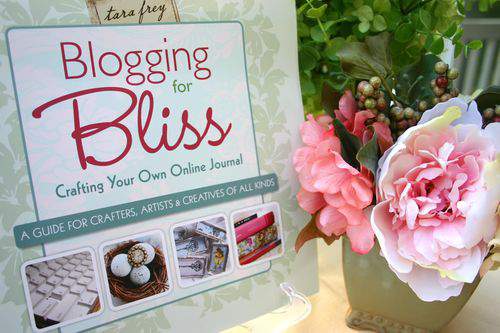 I decided it would be fun to throw in an extra giveaway copy of the book to improve everyone's odds just a bit. 
I was also happy to add to Tara's book sales by picking up one more copy.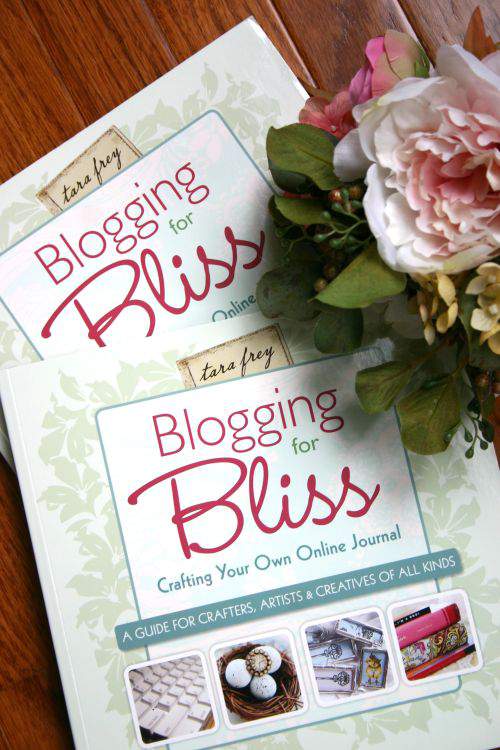 There were 102 people who threw their hat into the ring.  I printed all the comments out on sheets and then cut them into individual strips.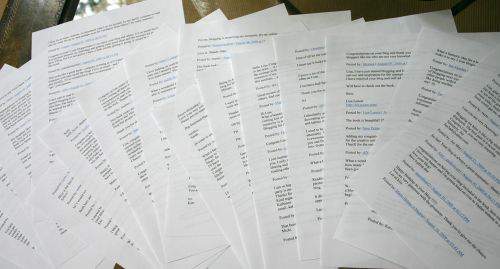 I enlisted the support of my frequent and faithful helpers for this project. 
Cameron and Jordy enjoyed folding up all the comment strips for me, although I had to keep explaining to them why I couldn't add their names to the giveaway pile.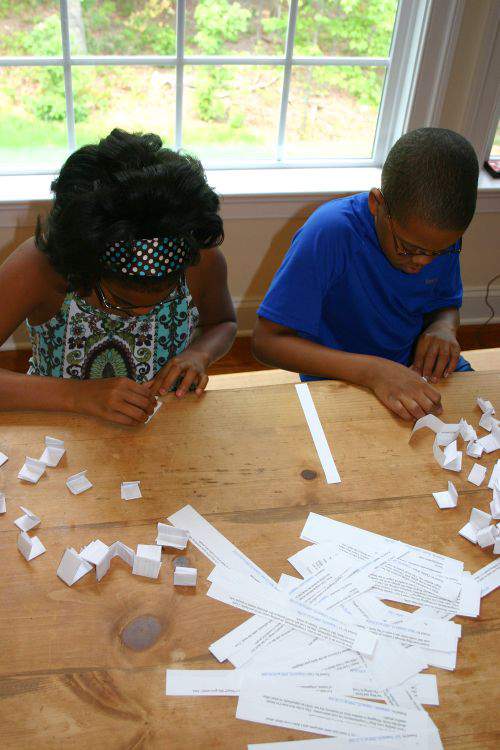 All of the names went into this pretty bucket which many of you may recognize from a project I shared last year.
If you'd like to make one of these fabric-covered, galvanized buckets yourself, you can follow the tutorial if you click here.
In case you're wondering, Jordy was trying to blow a bubble with gum in this photo.
Now, drum roll please as Cameron and bubble gum boy do the honors.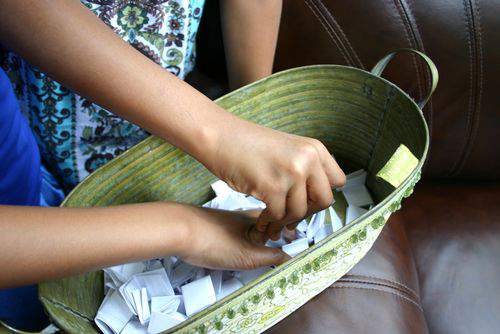 First winner is Kate from Massachusetts from Cameron's draw.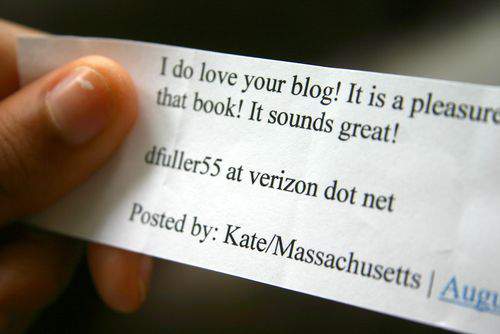 Jordy pulled the second name and he selected Joy.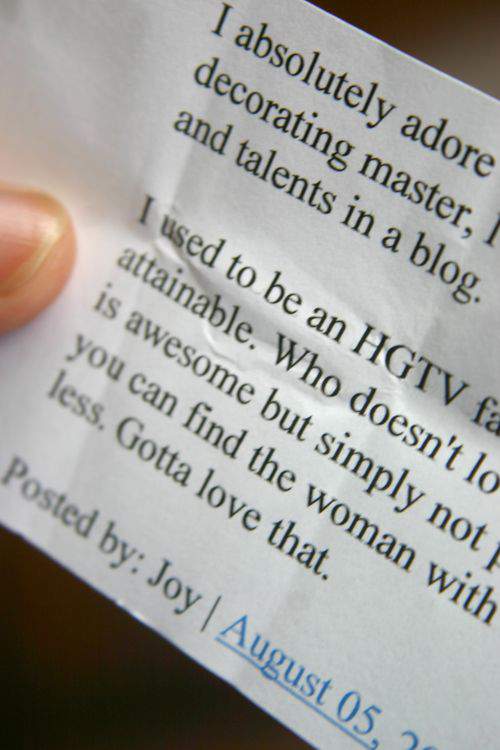 Big congrats to Kate and Joy.  If you two lucky ladies e-mail me your mailing addresses, I'll pop your book in the mail right away.   
A heartfelt thanks goes to everyone for taking part in the drawing and for supporting my blog throughout my second year.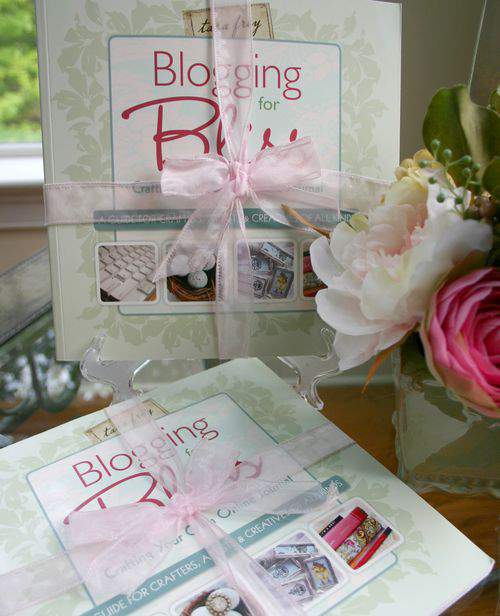 As I officially begin my third year of blogging, I have lots of new projects and personal creative ventures planned.  Stay tuned as I continue to celebrate CREATIVITY in all its forms.
Meanwhile, Kate and Joy, you two can now start stalking your postman for your copy of Blogging for Bliss.