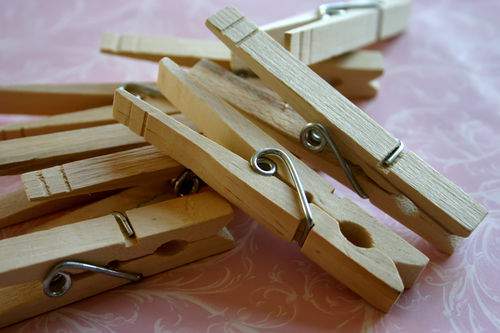 When you have a stack of papers sitting on your desk, sometimes a paper clip just won't do. 
In cases like this, consider using a more decorative clip to not only bundle those loose papers, but also add a touch of crafty elegance to your desktop.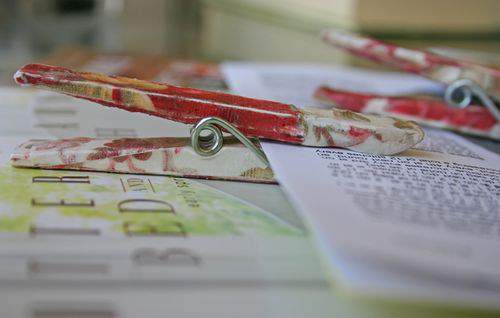 This is another super easy project that requires minimal supplies.  Start with plain wooden clothes pins that can be found at just about any craft store. 
Clothes pins are super versatile for a variety of cute projects.  I'll share some additional fun creations using clothes pins later in an upcoming post.
For this project you'll also need some patterned paper.  I used 12 X 12 sheets for this project but any size paper will work because you don't need a very large amount to completely cover the small wooden pins. 
You'll also need a fluid overall crafts adhesive, like some Mod Podge or a similar decoupage-like product.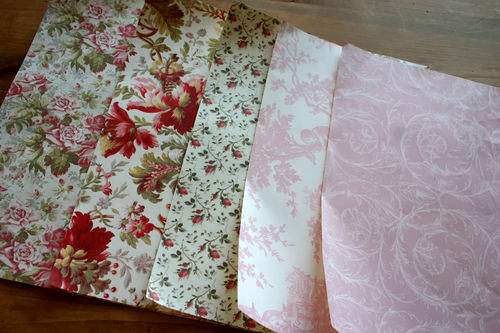 Carefully slide the metal hinge off of the wooden pins.  You may need to give the hinge a good tug.  Take care during this step because sometimes the hinge can pop off quickly and trust me the sharp ends do not feel good if they stab your finger.
At the same time, try not to bend the hinge out of its original shape as you tug it off the wood.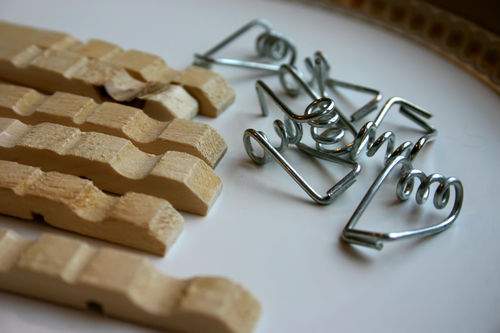 Cut the patterned paper into small strips to completely cover the front with some overhang to cover the sides.  A slight overhang is important to prevent a visible paper seam on the top of the finished clip.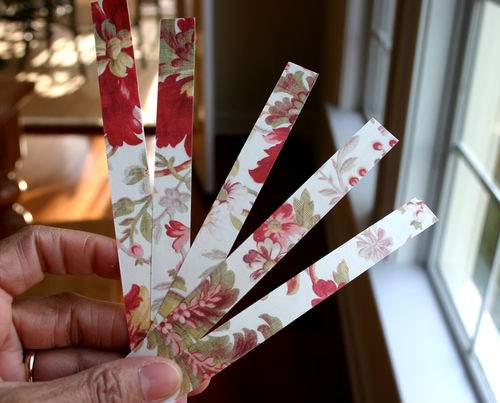 Coat the wooden pin in decoupage material or Modge Podge and then apply the paper strip directly onto the pin.  Generously coat all areas of the paper strip as you simultaneously apply it to the wood pin.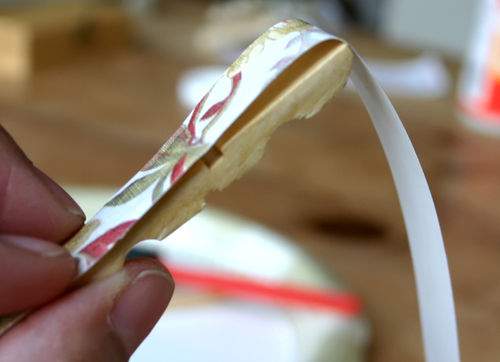 I found it easier to simply use my fingers to spread the decoupage material.  This way I can feel the various small indentations in the wooden pin.  Smooth the patterned paper with your fingers to cover the entire pin. 
It is a bit messy but I think it's the best way to ensure all the wood areas are completely and smoothly covered.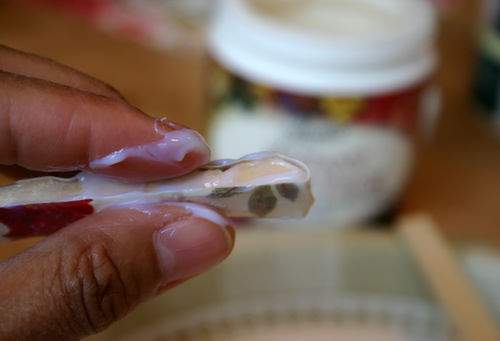 Set covered pins aside to dry completely.  A paper plate with a elevated edge makes a perfect drying station for this step.  
Once the pins are completely dry, carefully reattach the metal hinge.  I actually found this to be the most difficult part of this project because that hinge is really tight.  You need to pull the hinge apart enough to slide it back on the wood-but not pull it apart so much that you pull it out of the original firm metal shape. 
It helps to have an original pin nearby so you can clearly see how the hinge needs to be realigned to fit properly onto the decorated pins and into the proper indentations in the wood.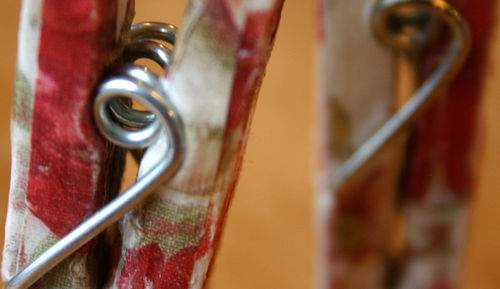 You can also slightly sand the edges of the finished pins with a craft file to give the project a more distressed, aged appearance if that suits you.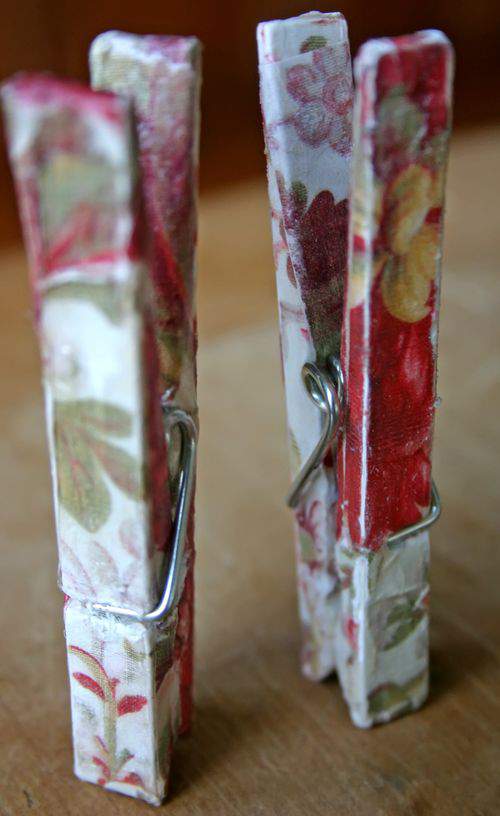 I think these pins are so pretty and they can be used like large decorative paper clips for various papers, important notes or dare I say, those dreaded tax papers.  Yes, tax season is not that far off-but pardon me for digressing.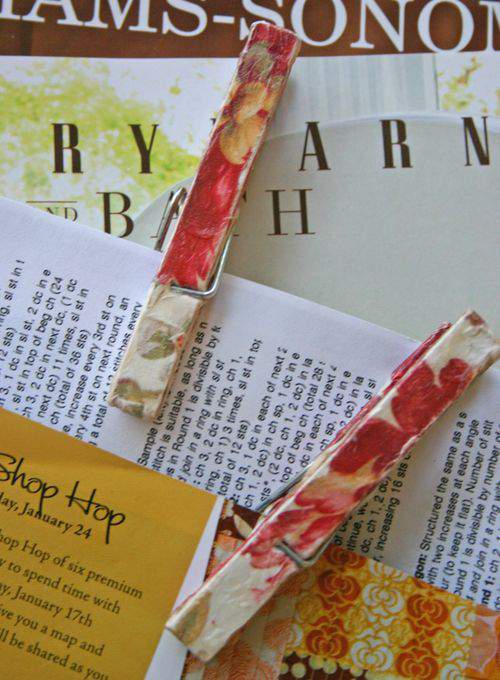 I think a small box of these clips along with some matching stationary would make a lovely gift for that special writer in your life. 
If you make a few for yourself, just remember-hang papers, not clothes.