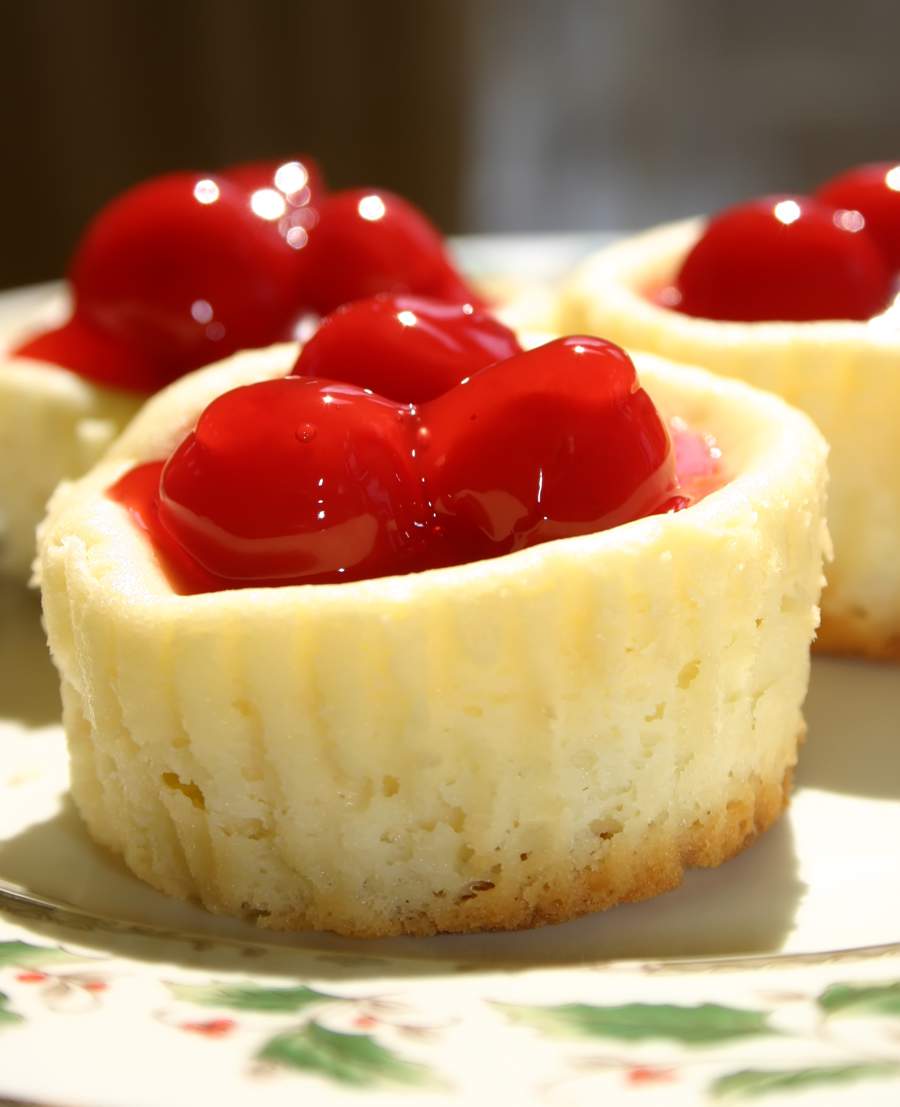 If you're looking for a quick and easy dessert to whip-up this holiday season, then have I got a recipe for you. 
These bite-size, mini-cheesecakes may be small but they pack a big flavor and they're picture perfect for any festive gathering.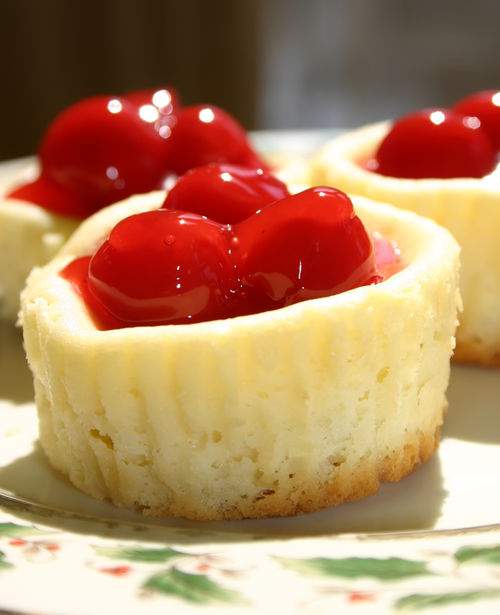 You won't need many ingredients for this treat.  Gather a few dozen vanilla wafers, two, 8-ounce squares of cream cheese, 2 eggs, 3/4-cup sugar, 1-teaspoon of lemon juice, 1-teaspoon vanilla ,1-can of cherry pie filling and one box of cupcake tins.  Preheat oven to 325-degrees.
Set the vanilla wafers and cherry pie filling to the side.  Mix all other ingredients together until creamy. 
It doesn't hurt to have a set of little hands to help you with this part of the process.  Thanks Jordy!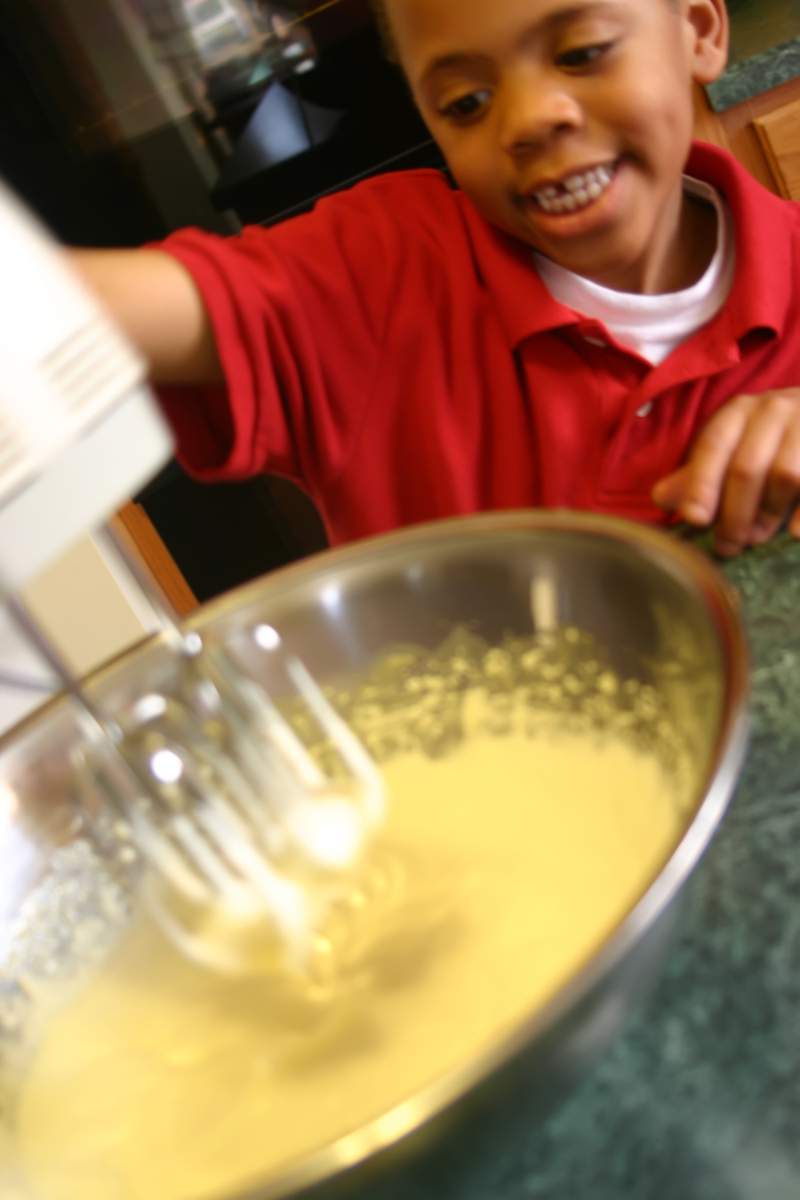 Place one vanilla wafer in each cupcake wrapper.  The wafers create the tasty bottom of the cheesecake that is typically made of graham crackers. 
Vanilla wafers are a great size for this and they're so much easier than making a graham cracker crust from scratch.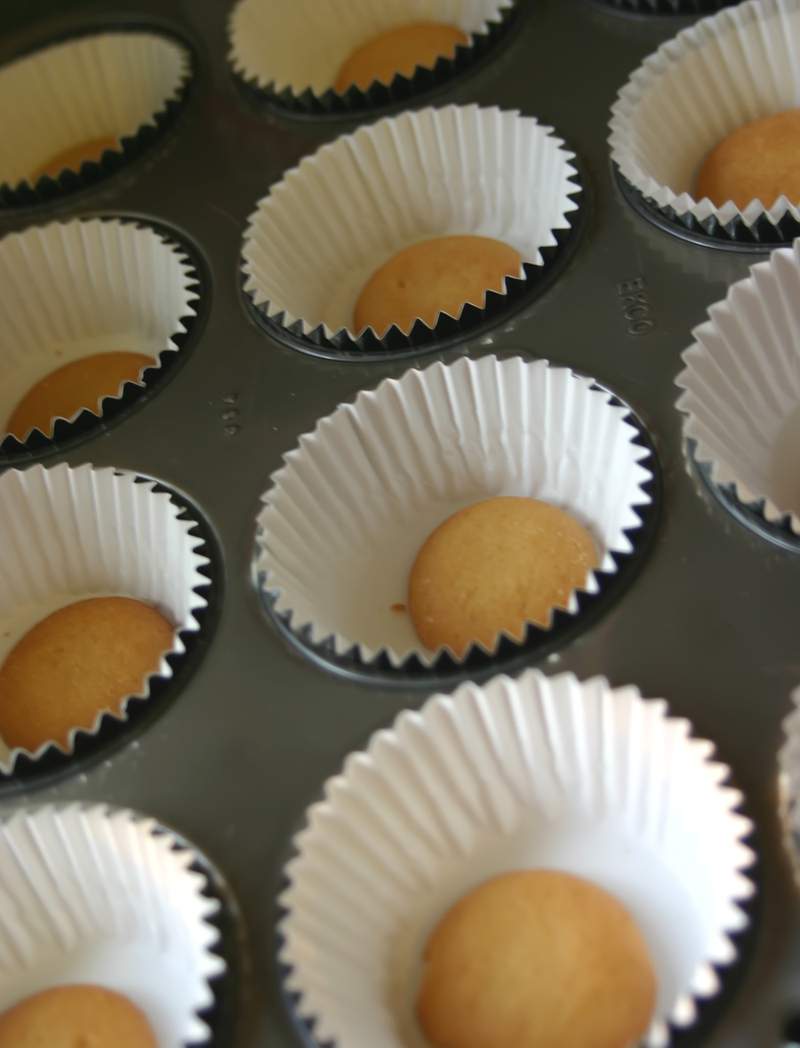 Once your batter is thoroughly mixed, just spoon a portion into each cupcake wrapper.  Fill the cupcake tin about 3/4 full.  Bake for about 20-minutes.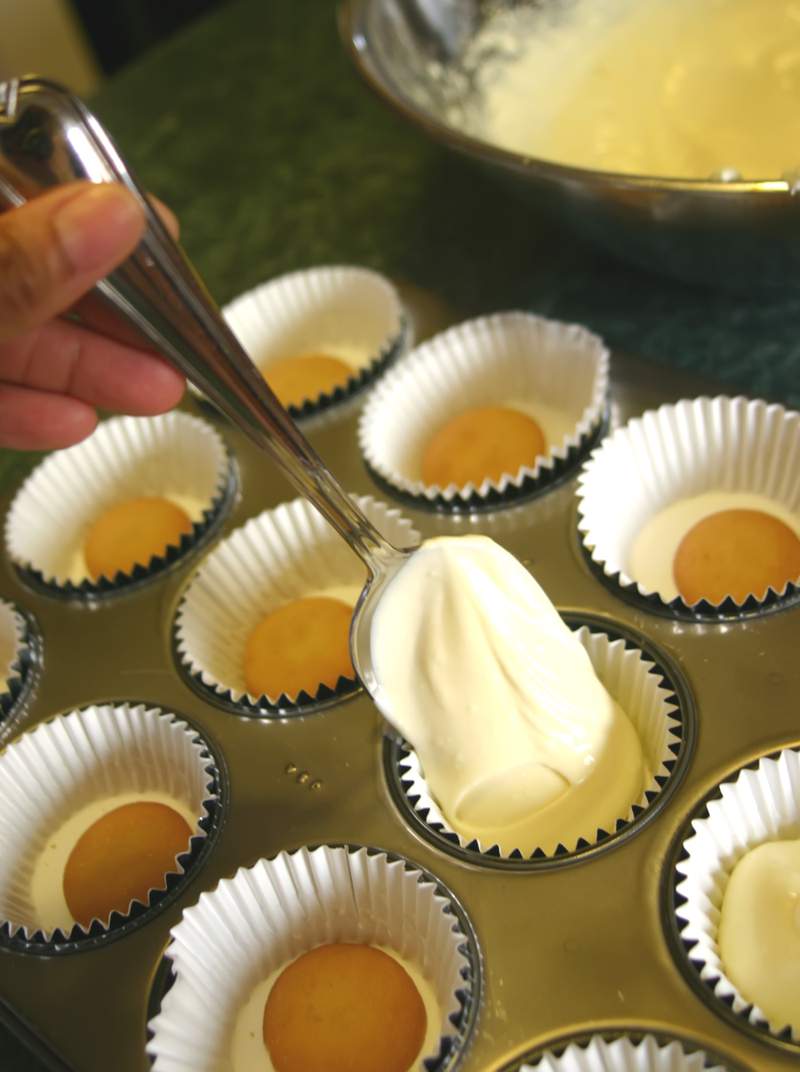 After removing from the oven, allow to cool on a cookie rack for a few minutes.  The cooling process will cause the center of each cupcake to sink just a bit. 
This creates a shallow crater that is ideal for holding a tasty scoop of cherry pie filling.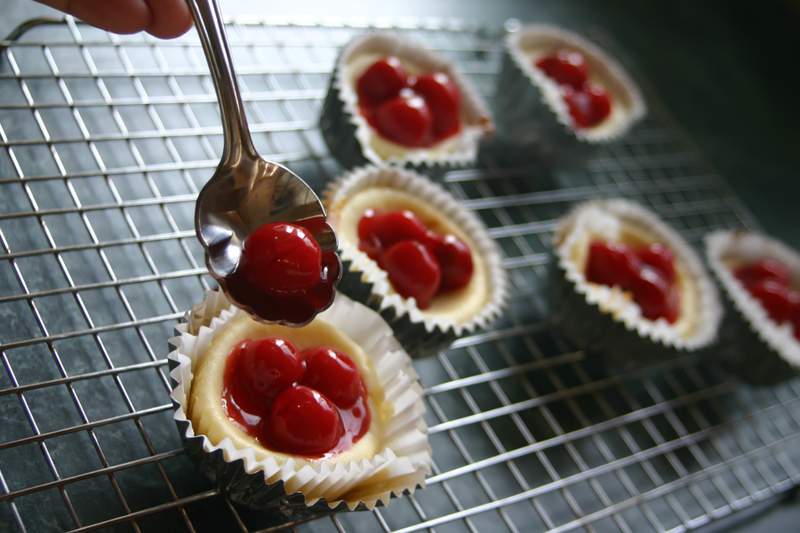 Allow the mini-cheesecakes to chill in the refrigerator for about 2-hours before serving.   The chilling  really sets the mini-cakes nicely and they just peel right out of the cupcake wrapper with no effort and no sticking.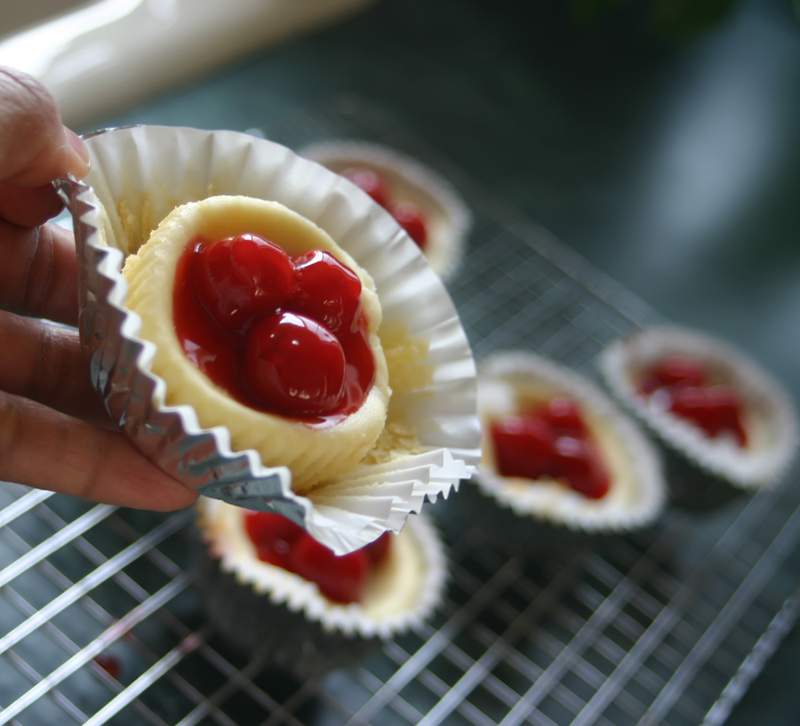 After you've peeled the cheesecakes from the wrapper, arrange them on a decorative holiday platter for a pretty and delicious looking serving.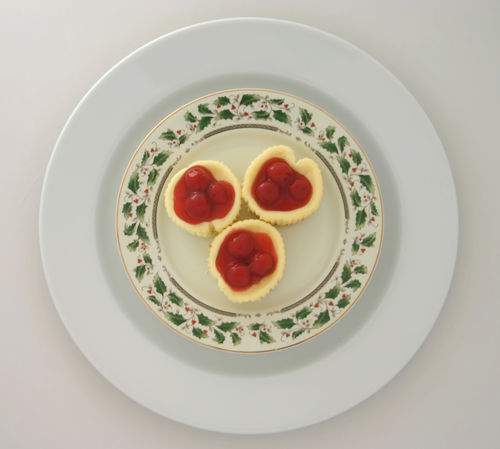 When your guests want a sweet treat to hit the spot after that holiday dinner, you'll have the perfect bite-size offering.  
While, Marie Antoinette may have been wrong to utter that now-infamous phrase, you on the other hand, will be absolutely right this holiday season when you declare "let them eat (cheese) cake".