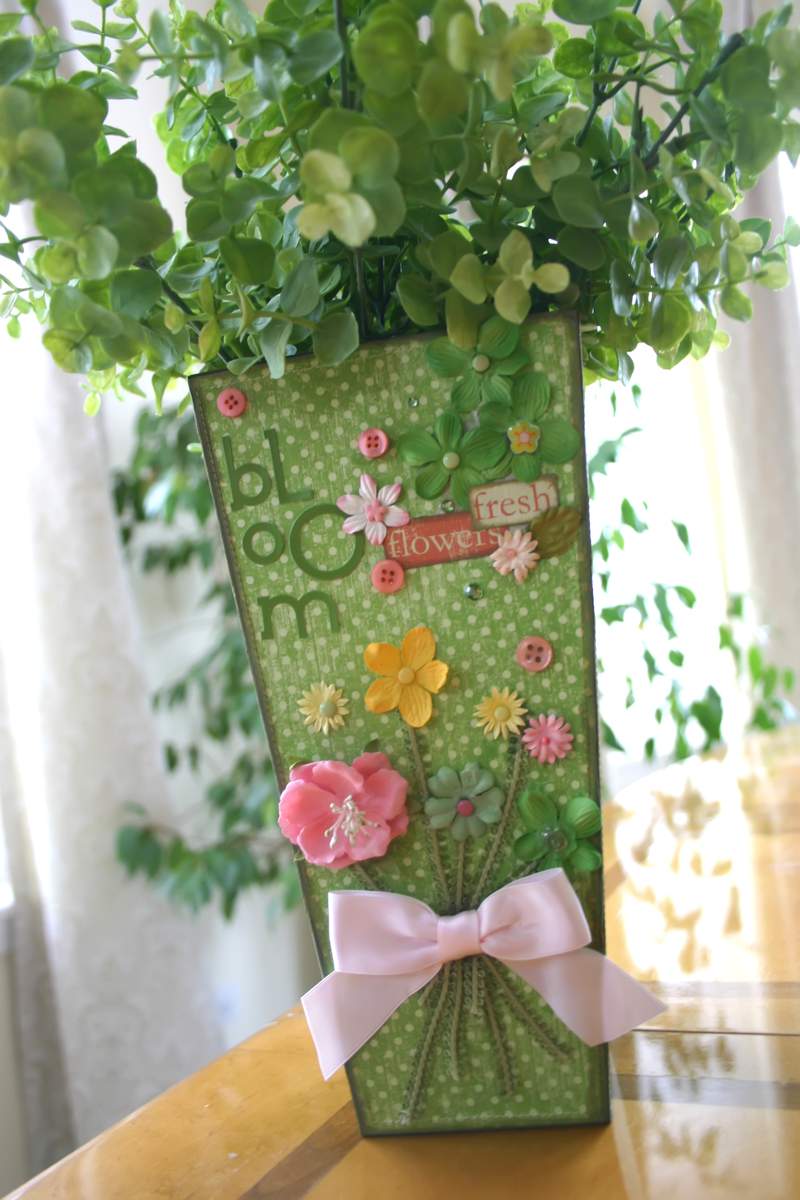 Isn't everyone ready for Spring?  I know I am.  Officially, the date on the calandar tells us that Spring has finally arrived.  I'm keeping my fingers crossed that we're finally done with additional snowfall in my neck of the woods.  Of course, around here you never know what else Mother Nature has in store.
Even though temps in the Chicago area are still chilly, I think my latest project suggests the season will soon be on the brink of full bloom.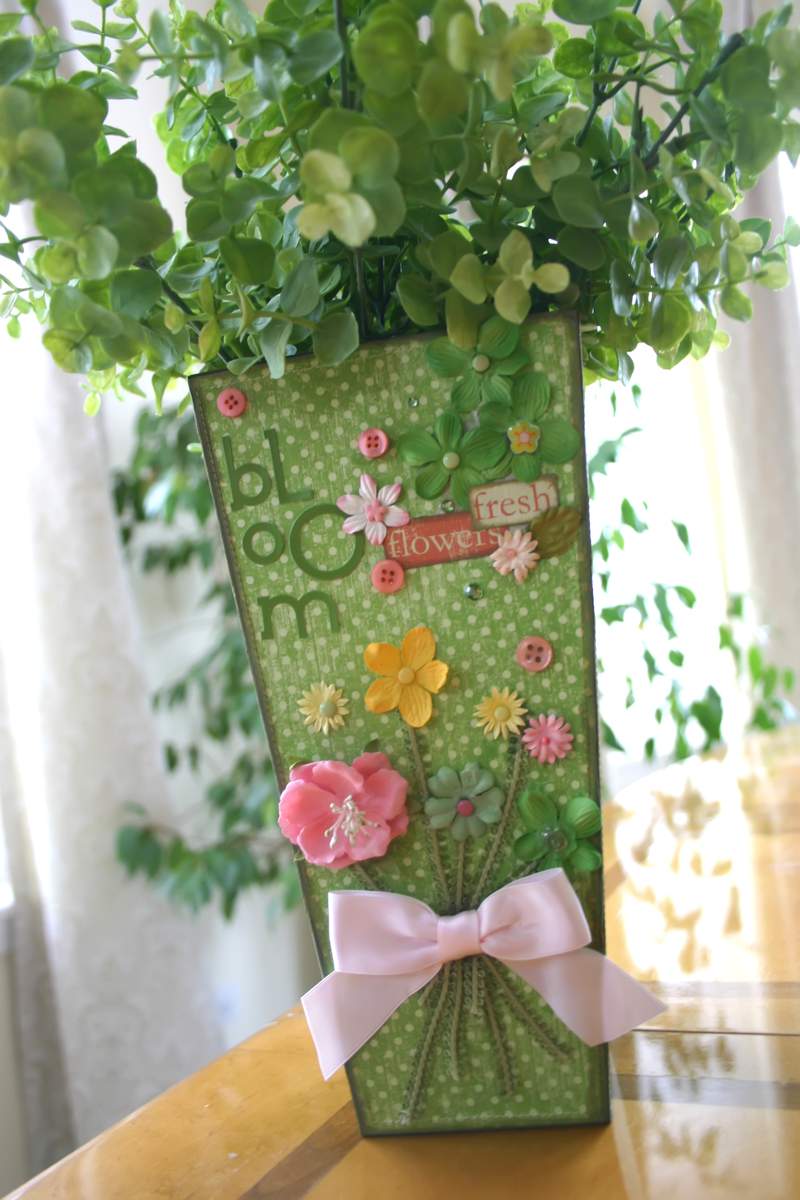 This is another super easy project that will take you no time at all to complete.  Just start with a wooden vase like the one in the photo below.  This one is already pre-treated so you don't have to do anything to prepare it ahead of time for decorating.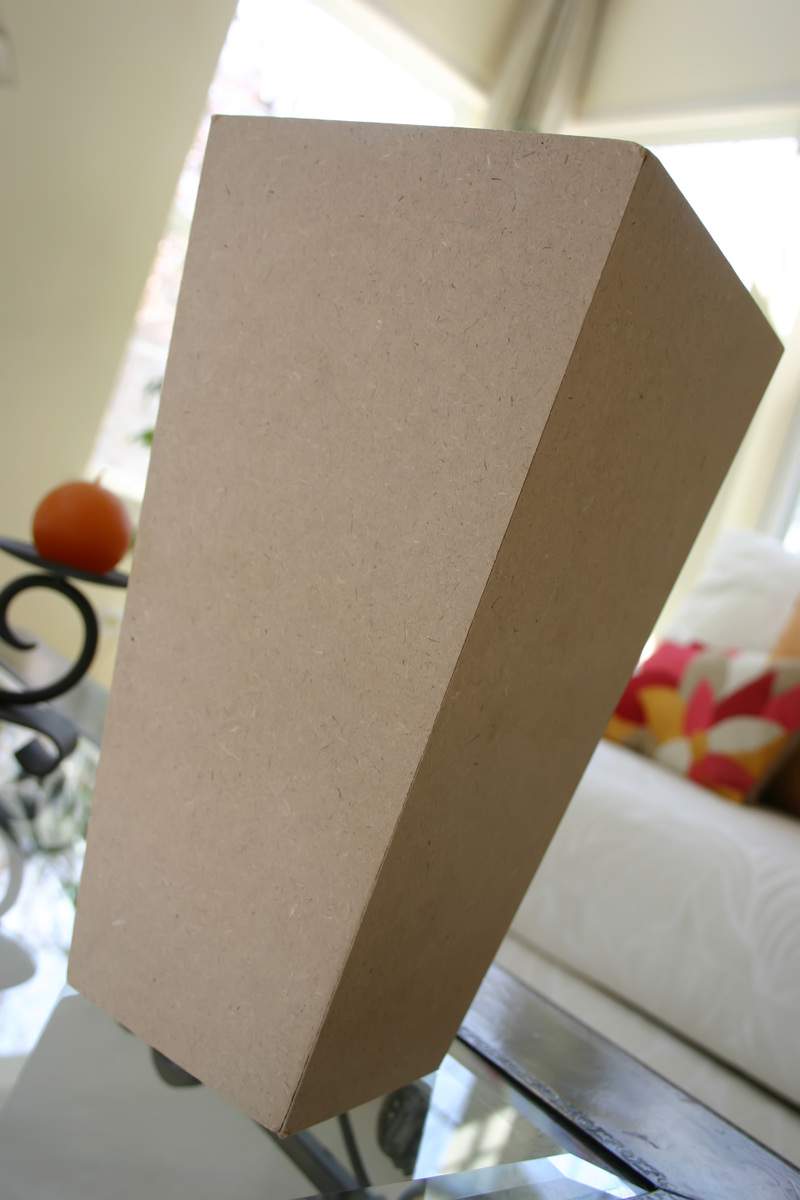 I obviously have a thing for green polka dots these days.  Remember the Amy Butler purse I posted a few weeks ago? 
Well, green is one of my favorite colors and this particular patterned paper is so fresh and fun.  This paper from Bo Bunny's Summer Picnic line just screams SPRING.
Just lay the vase down over the wrong side of the patterned paper and trace the outline of the vase.  You'll need to do this four times-one for each side of the vase.  Mark your outlines as close together on the paper to maximize available space and get as many outlines as you can out of one sheet.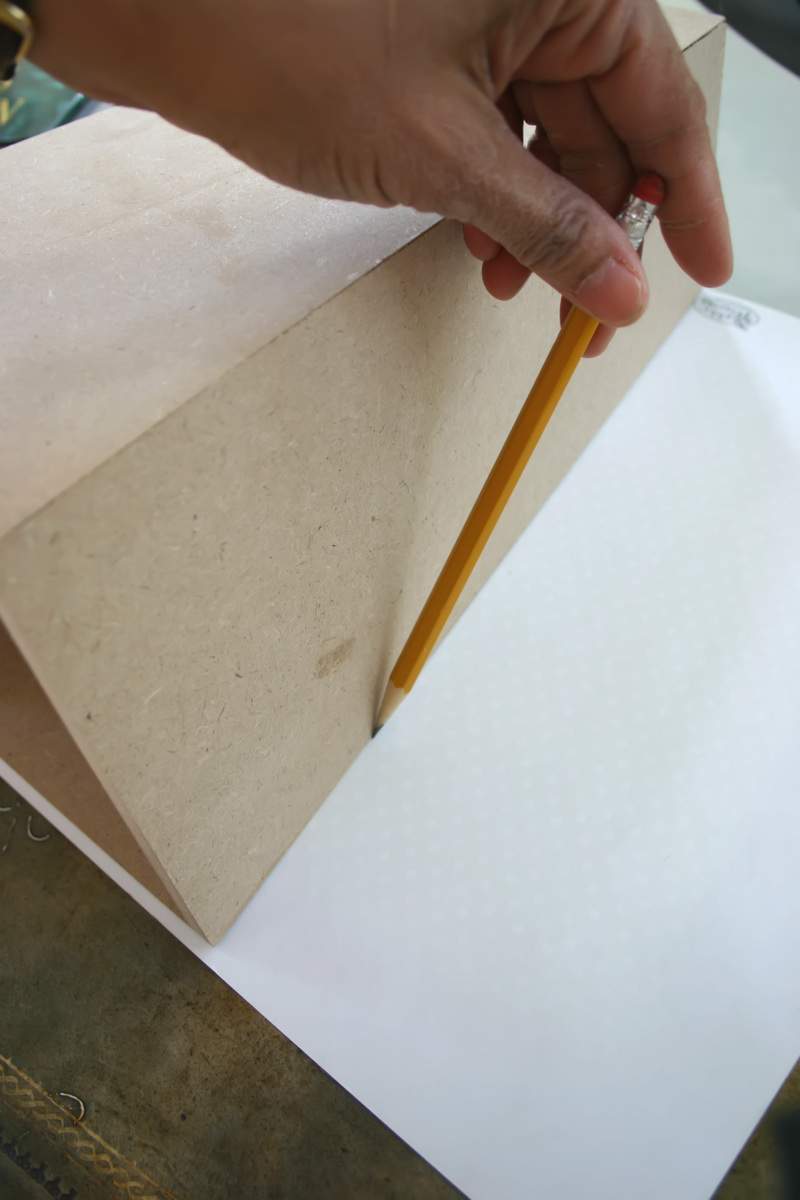 After tracing the vase outline, cut each pattern out.  While I decided to cover the entire vase in the same patterned paper, this would also look great covered with alternating coordinating patterned paper too.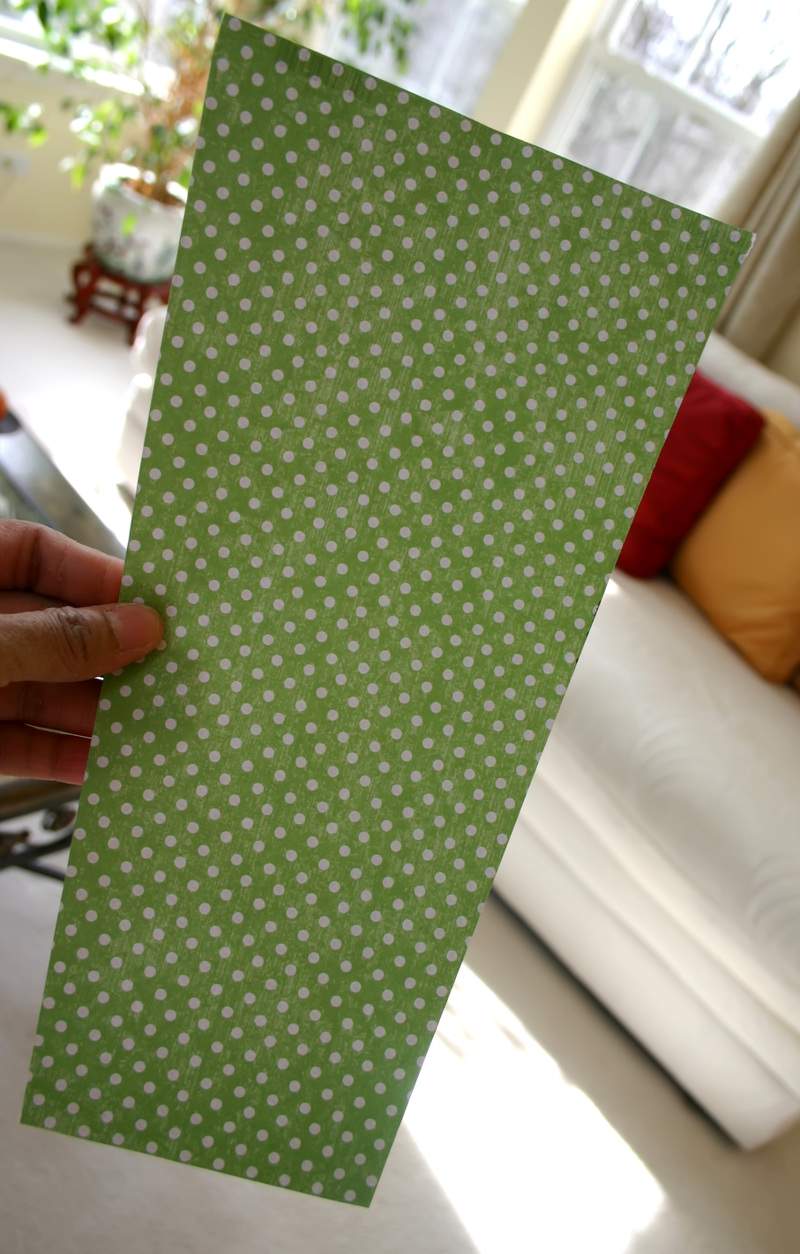 Before attaching the outlines to the wooden vase, I added some stitching to the paper outlines with my sewing machine.  Just sew along the side of the paper about 1/4-inch for a little extra detail.
I usually add some machine stitching to my scrapbook pages and paper crafting projects.  Stitching really adds nice texture to any paper project and is really a nice subtle finishing touch too. 
Just remember to never run your machine needle over any kind of tape or adhesive.  If the needle hits adhesive it runs the risk carrying glue down into your sewing machine internal parts and this could potentially gum up the machinery and cause damage to your machine.
At this point just adhere the paper cutouts to the wooden vase.   Line up the outlines to fit each side of the vase.  I used a glue stick because it's thick, not messy and provides really good coverage for this project.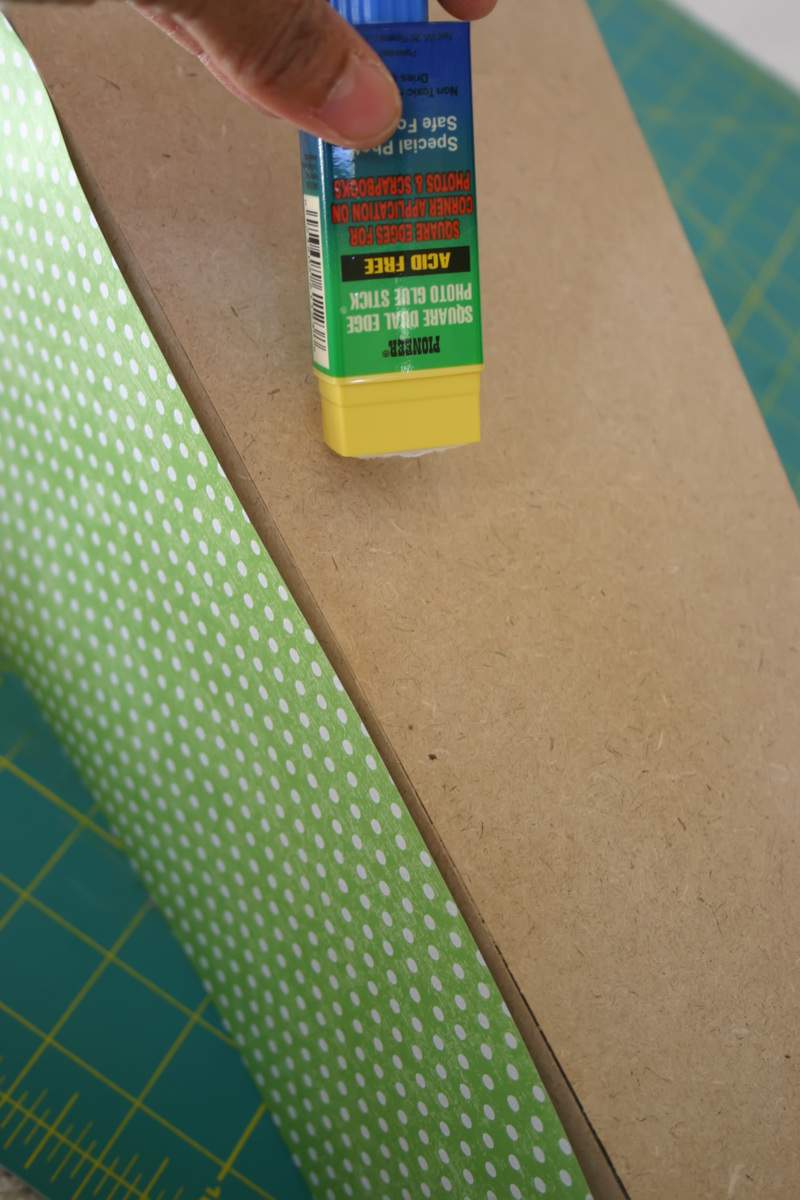 Once all four patterned paper outlines have been adhered to the wooden vase, you may want to add some rubber stamp ink along the edge.  Edging gives the project a nice aged finish and it also helps to blend and conceal the edges of the patterned paper along the seams.
Edging is a great technique to apply to scrapbook layout and page elements too.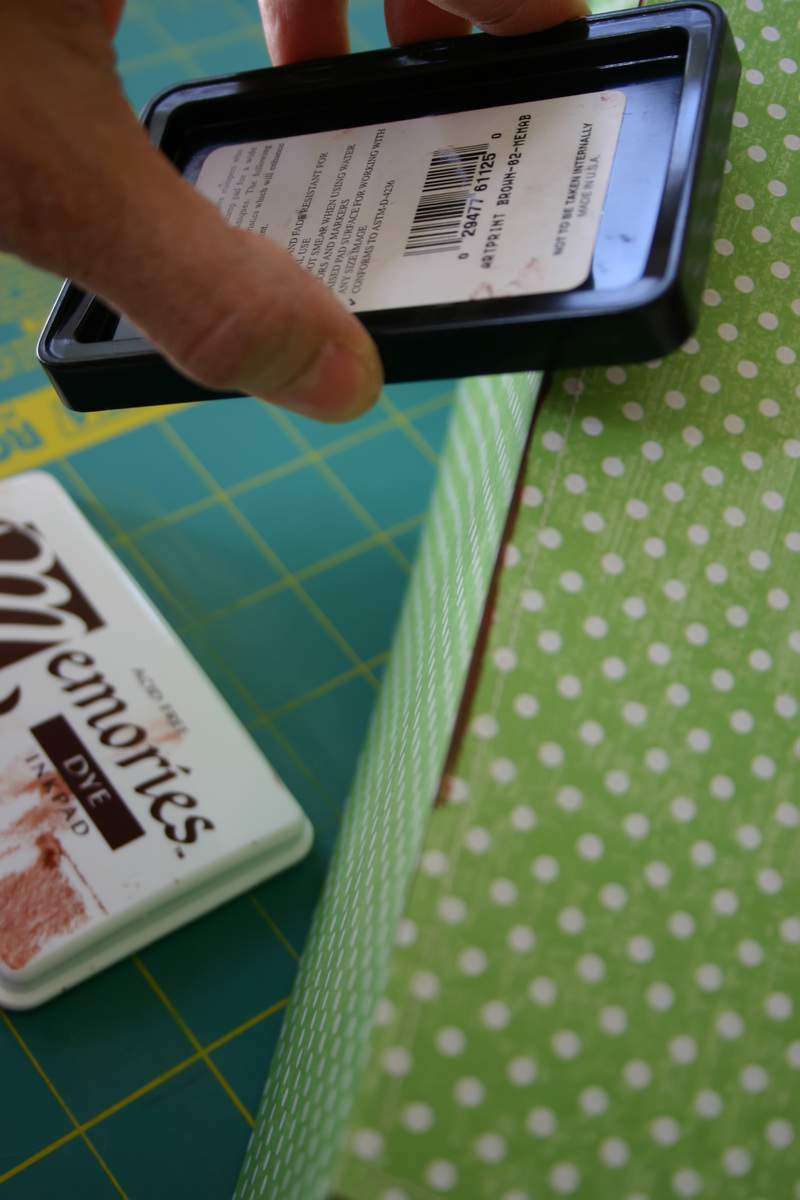 Now for the really fun part.  Just decorate to your heart's content.  I decided on lots of colorful embellishments like flowers, buttons, brads, a little bling here and there along with frilly ribbon for flower stems. 
Like I said, I'm in the mood for Spring and this certainly fits the bill.
Here's a list of the products I used for this project.  Wooden vase: Prima. Patterned paper: Bo Bunny.  Flowers: Chatterbox, Prima.  Ribbon: Anna Griffin, Rhinestones: Heidi Swapp, buttons: Foofla, Brads: Accent Depot, Cactus Pink, Sticker letters: 3 Bugs in a Rug, Cardstock words: My Mind's Eye.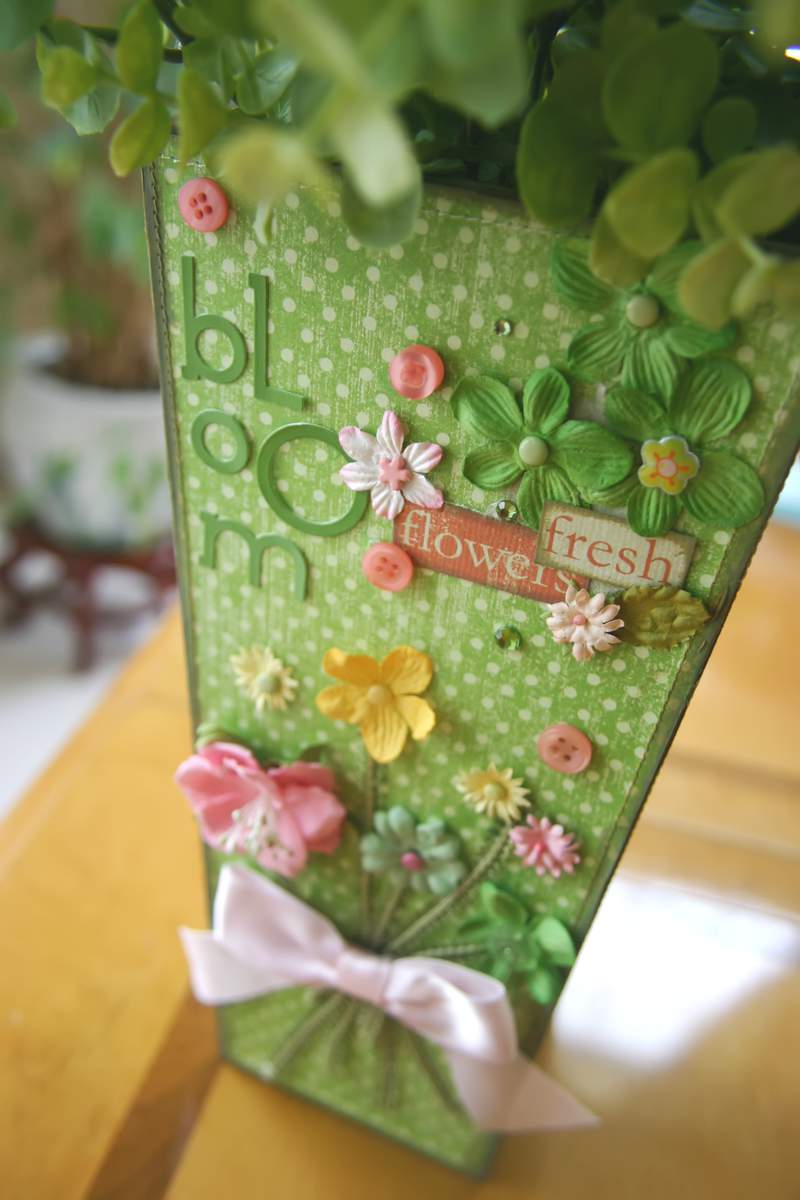 This is a good time to let you know about a craft inspiration blog I know about.  Carla at Thriftin' and Crafting will be hosting a monthly inspiration challenge on her blog to not only to get your creative juices flowing but also to share fun projects with fellow crafters.  You can find out more about her latest inspiration project if you click here.
Meantime, I just love the fun colors in my vase project which only took about ninety minutes to complete.  This was also a great way to use lots of product that I already had on hand. 
Of course, I can't wait until everything outdoors actually looks this green and wonderfully colorful.  Yes, it's been a long winter alright and finally Spring has sprung.