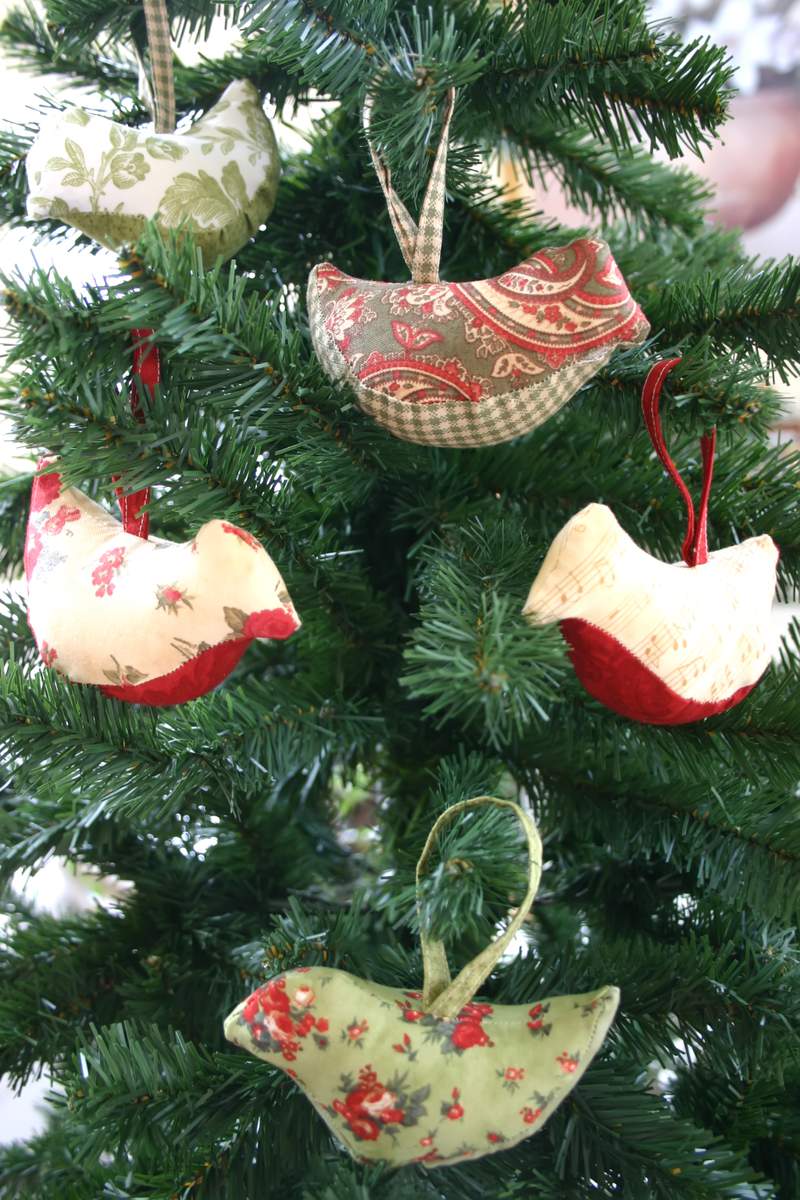 You've heard the old saying, a bird in the hand is worth two in the bush, right?  Well, if that's the case how much are half a dozen birds in a tree worth?  I think they're worth plenty, if you're looking for a fun project to help spice up your holiday decorations this year.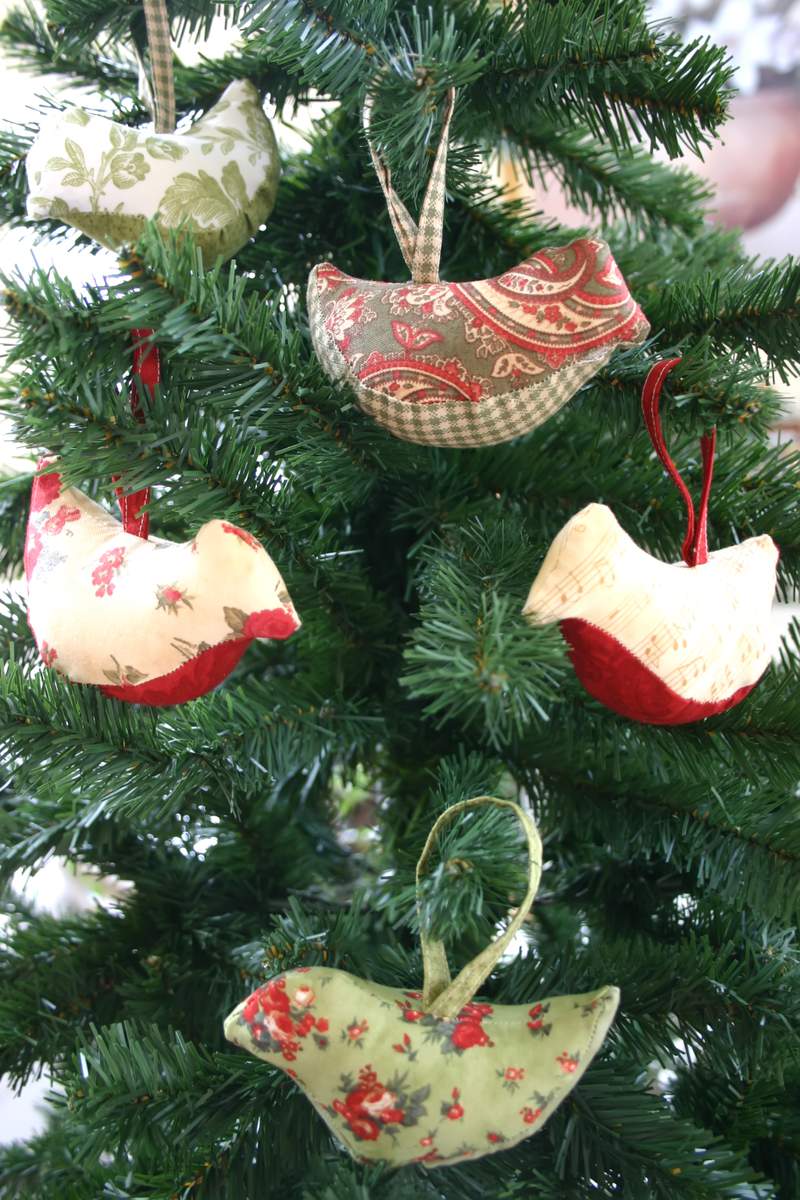 Start with your contrasting fabrics for the bird body and belly. This is another great project that puts all those great fabric scraps in your stash to very good use.  I made all of these birds out of old fat quarters and leftover fabric from various other finished projects.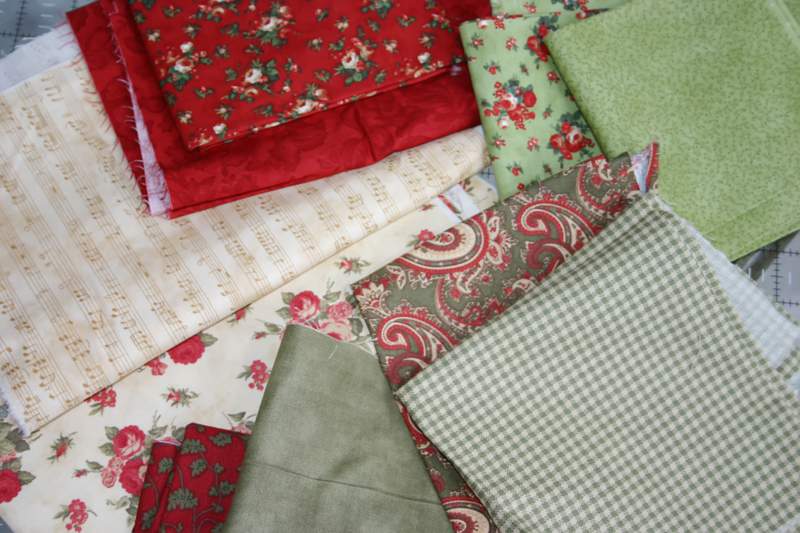 My favorite fabric in all of this stash is the musical note pattern.  I just love the tone on tone musical notes.  It has such an old world, vintage look.  This same musical note fabric figures prominantly in another wonderful Log Cabin quilt that I made not long ago.  I'll share that quilt later in a different post.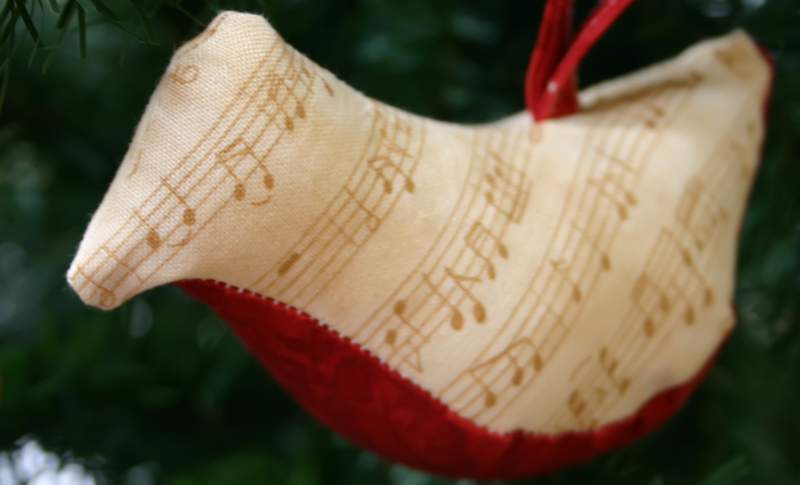 Anyway, these little birds were equally easy to create in a snap.  The pattern only calls for three pieces-two for the bird body and one piece for the bird belly.   
This is also another example of how far a stack of scraps can take you.  A very small amount of fabric will produce a pretty decent size flock.
First, you'll need to create a little fabric strip for the loop out of coordinating fabric.  Then the bottom portion of the bird body is attached to the pointy, oval-shaped bird belly.  This step got a little tricky for me, because at first it seemed like the bird belly piece was too long to fit on the body from point to point.  You just have to work with the two pieces to ease them together so they eventually fit.  It will take quite a few pins.
Attach the second bird body at the bottom, leaving an opening for the stuffing.  Before sewing the top bird bodies together, slip your loop into the seam and slipstitch closed.  Leave a small opening in the bottom of the bird body for stuffing. 
These little bird ornaments are super simple to make and technically, since they don't have any wings-you'll never have to worry about these feathered friends flying away.  They'll stay right in your tree, exactly where you place them.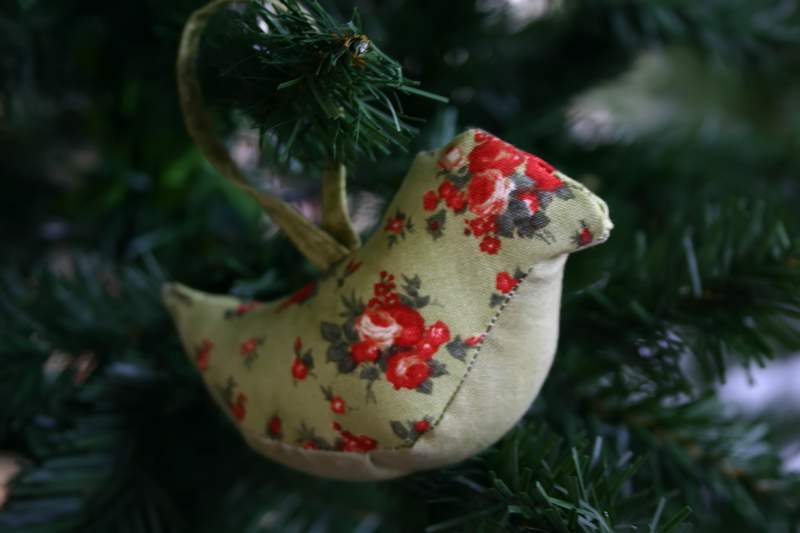 I drew upon one of the great patterns in the book called Last-Minute patchwork and Quilted Gifts by Joelle Hoverson.  This is the same book that had that really cute pincushion pattern that I shared here a few months ago.  Remember those?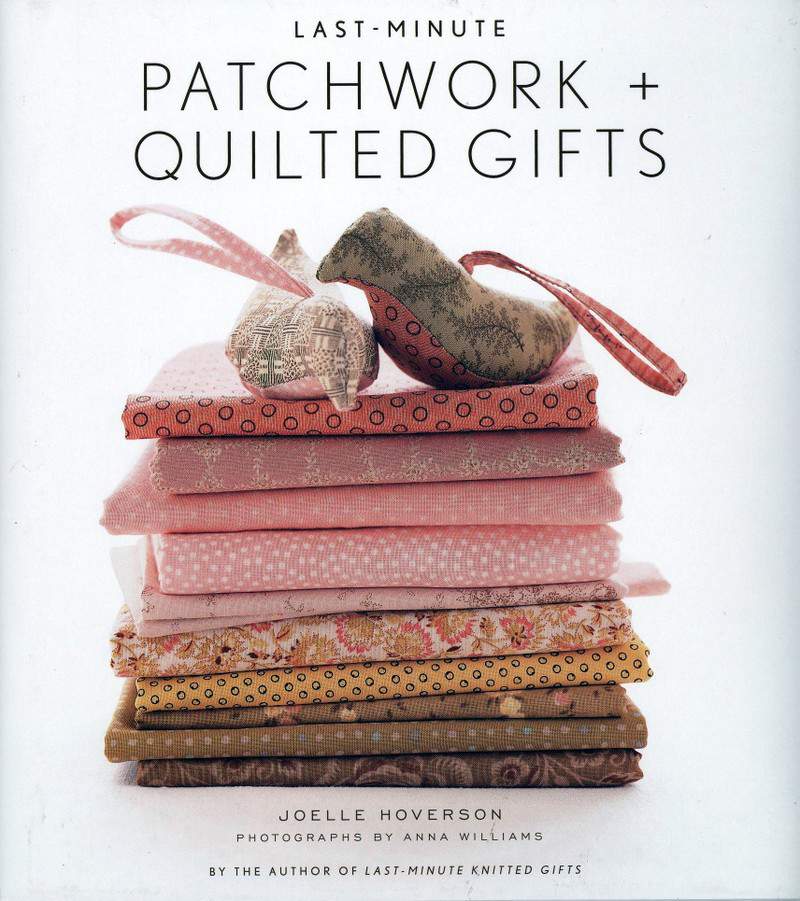 In fact, these cute birds on the cover are what prompted me to buy the book in the first place.  They're a lot of fun to make and take almost no time at all.  I'd say each bird took about thirty minutes to complete.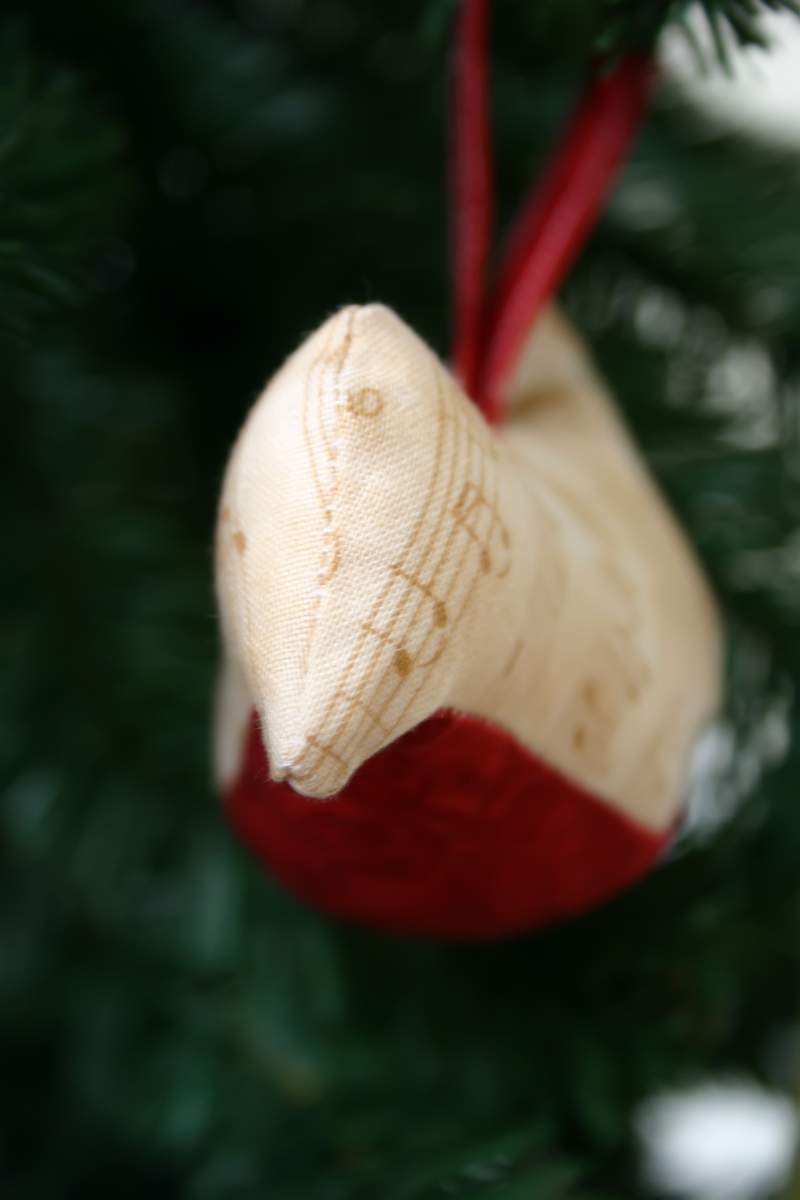 I made these little birds for my kids to use to decorate their Christmas tree.   A few years ago, I decided to allow my kids to have their own miniature tree so they could decorate it to their heart's content and put any and all the decorations they wanted to put on it.
While my kids are decorating their tree, I get to dive into my own larger family tree with a special "back to nature" theme, complete with a range of unusual and delightful decorations that I've collected over the years.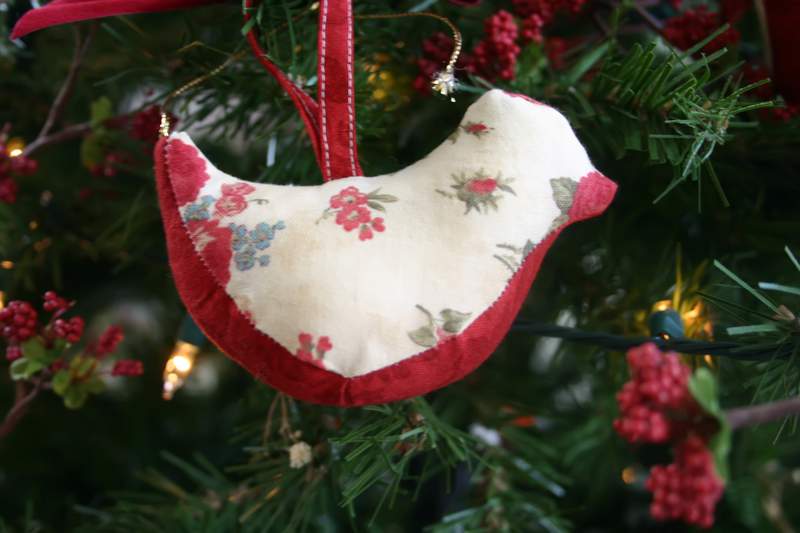 This is such a great time of year and I love the sights, colors and especially the decorations of the holiday season.  It's so much fun to browse various blogs to see how people decorate their homes and trees.  Everything is always so delightfully festive.   
By the way, I'll post some pictures of my own "back to nature" Christmas tree next week.  I wouldn't call it a "traditional" approach to tree trimming but I think you will really like it. 
I also feature some feathered friends of a different variety as well as some items you might not typically expect to see on a Christmas tree.  Hope you check back to see it.
Until then, Happy holidays!