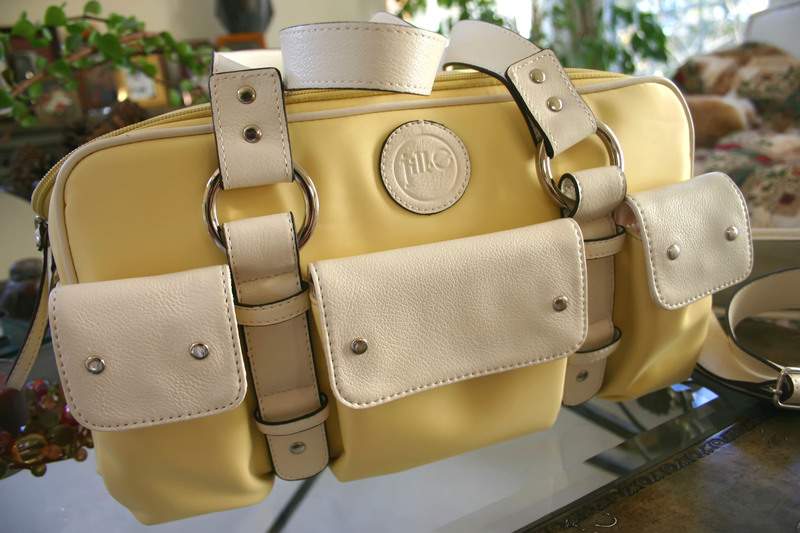 Let me say right off the top that the next few photos have absolutely nothing to do with crafting. Nothing, nada, not a thing. However, I figured since I take a lot of pictures and perhaps you also take a lot of photos, you might enjoy getting a closer look at my latest fabulous find.
I was in Wolf Camera the other day to buy some photo paper and when I walked past the camera bags, this little beauty caught my eye.  It's made by Jill.e and it's totally adorable, functional, stylish and just plain cute to boot. Ahem, so much for that photo paper.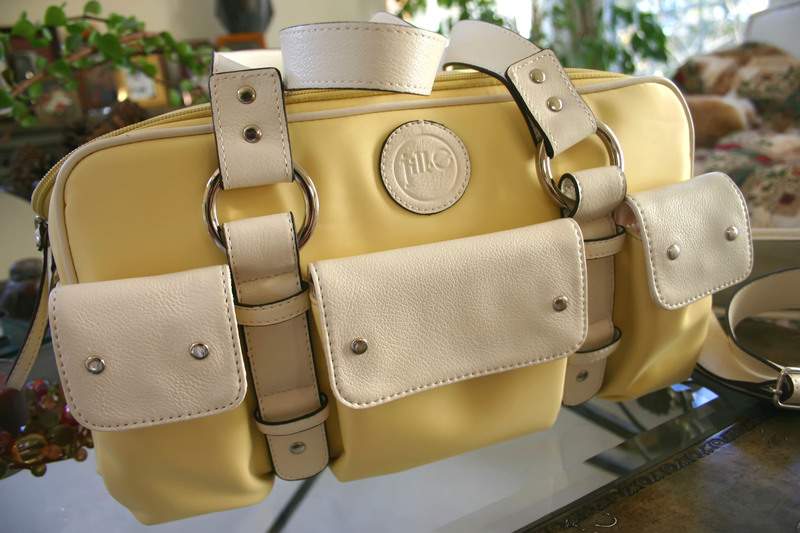 The bag is a delicious yellow leather with a bone colored croc-like trim exterior. It's got dual carrying handles as well as a really comfortable detachable shoulder strap. It's wonderfully waterproof too. 
Take a look at the photo below for a peak inside at the fun polka dot print lining. I love that. There are several Velcro dividers and well-padded compartments so I'm sure my gear will be safe and snug. Isn't that a cute little detachable zippered purse too? Great for personal items like money, makeup or whatever.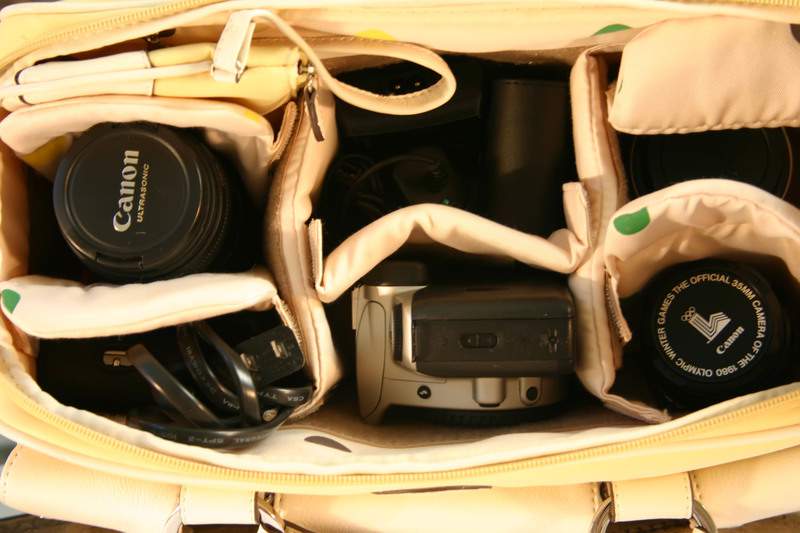 The little netted strip of pockets in the cover flap looks like it was designed to store film cannisters. Now that does make me wonder how many people out there are actually still using film in this digital camera age.  Since I stopped using film a few years ago, I'll just use these slots to hide a few pieces of leftover Halloween candy.  Hey, sometimes I just need a sweet and tasty energy source.
Anyway, I love that there's room to store a little bit of everything in the bag and all the great spaces in the base can be configured to fit your equipment size needs.  Also, did I mention the bag is just so darn cute?
When I find something I love, I love to share it with everyone who'll listen, or in this case everyone who'll keep reading.  Glad you're still with me on this.  I really think my gear looks so much cuter sitting in this bag, don't you? 
Notice the recurring "cute" theme going on here?
Now don't get me wrong, I didn't go into the store looking or a new bag, remember I was out to buy some 20-dollar photo paper. Come to think of it, I've never held anything against my old camera bag. I don't even think I needed a new camera bag.  In fact, I didn't need one. That is until I saw the yellow one.
Sorry old black bag, the writing was on the wall the minute I walked into that camera store.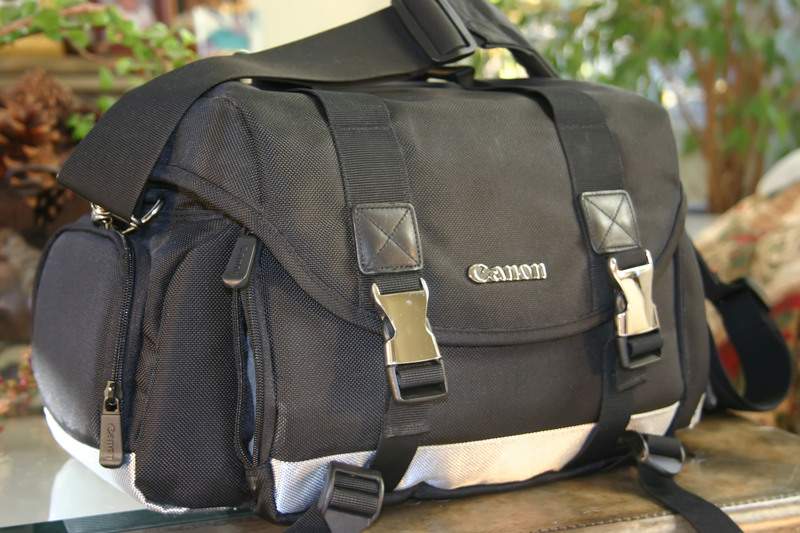 I think you can see how I got to this point, and I suspect you've been in my shoes at one time or another. OK, I'll admit it. I do have a fair weakness for pretty storage and yellow is my favorite color. That last point just happened to be a very convenient selling point, by the way. Not that I needed any convincing though, because this cute yellow bag had me at hello.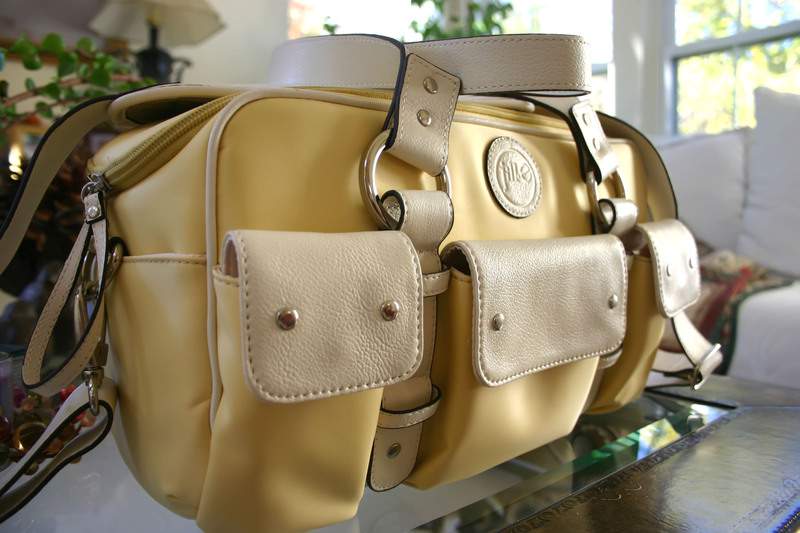 So, now it's out with my old boring, black masculine camera bag that I've had for years-and in with my new feminine, fabulous, fully functional and oh, so cute replacement.
Hmmm, like I always say, "never underestimate the power of cute".  I sure don't.