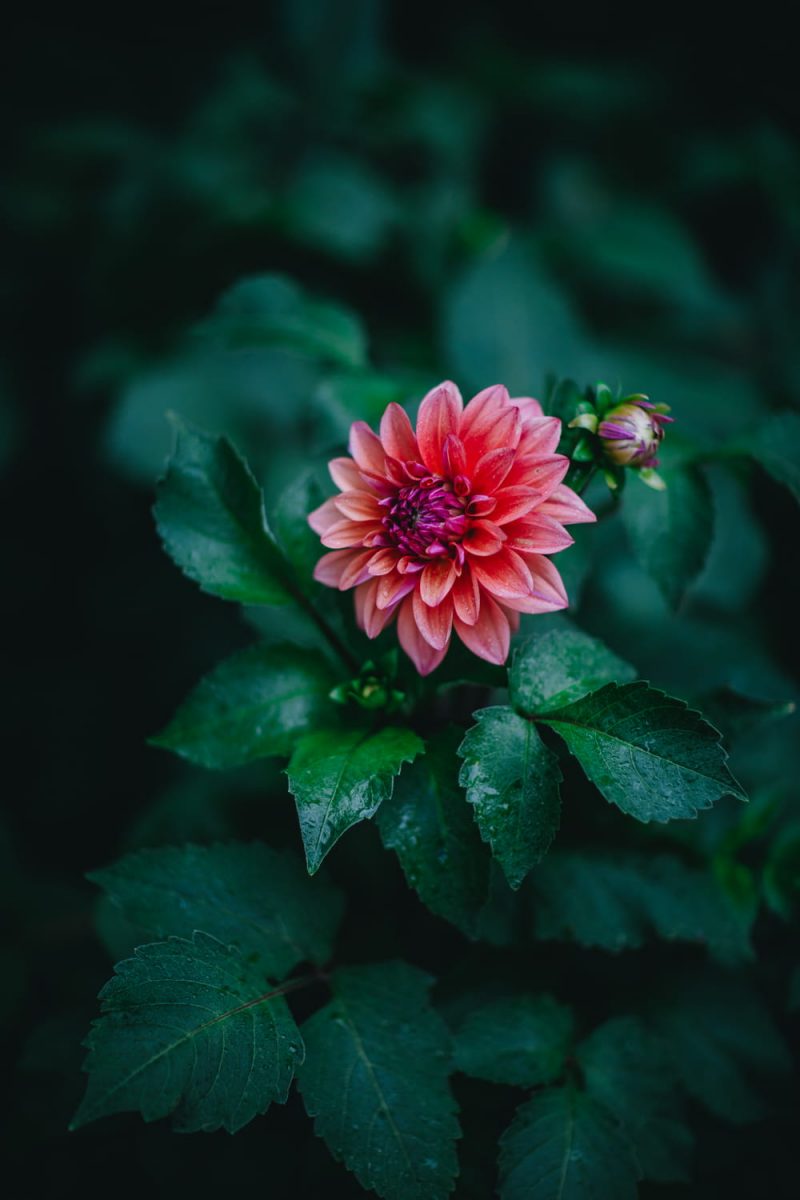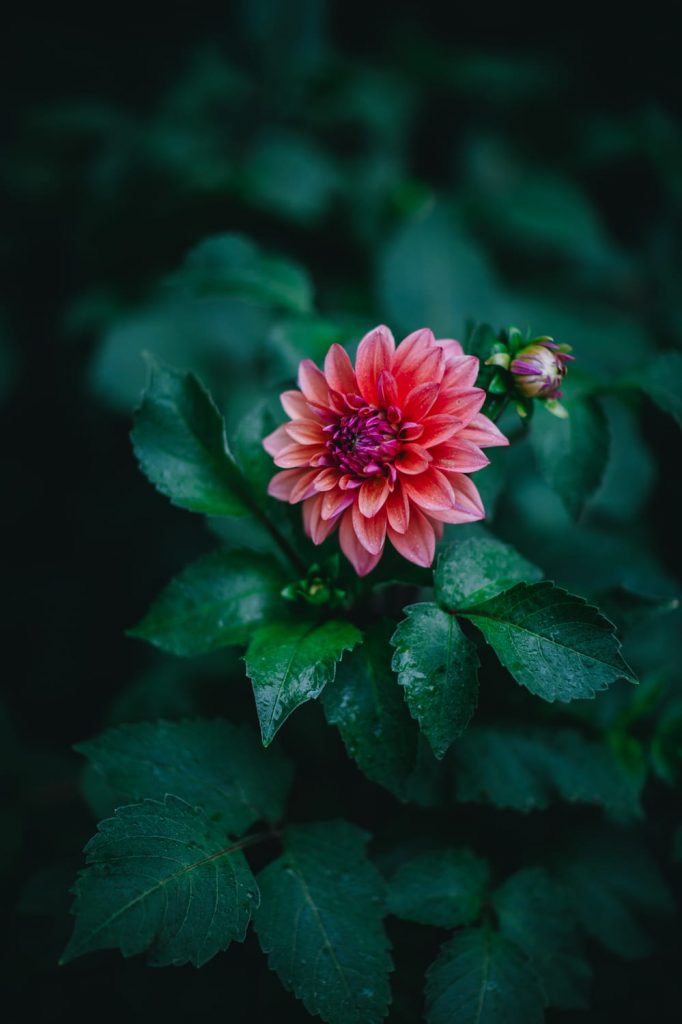 Have you ever seen a prettier flower?
I'm especially smitten with this bloom because it's my first-ever homegrown Dahlia.
I've been a little obsessed with growing Dahlias the last few months and I'm thrilled that I finally get to see the result of all that preoccupation.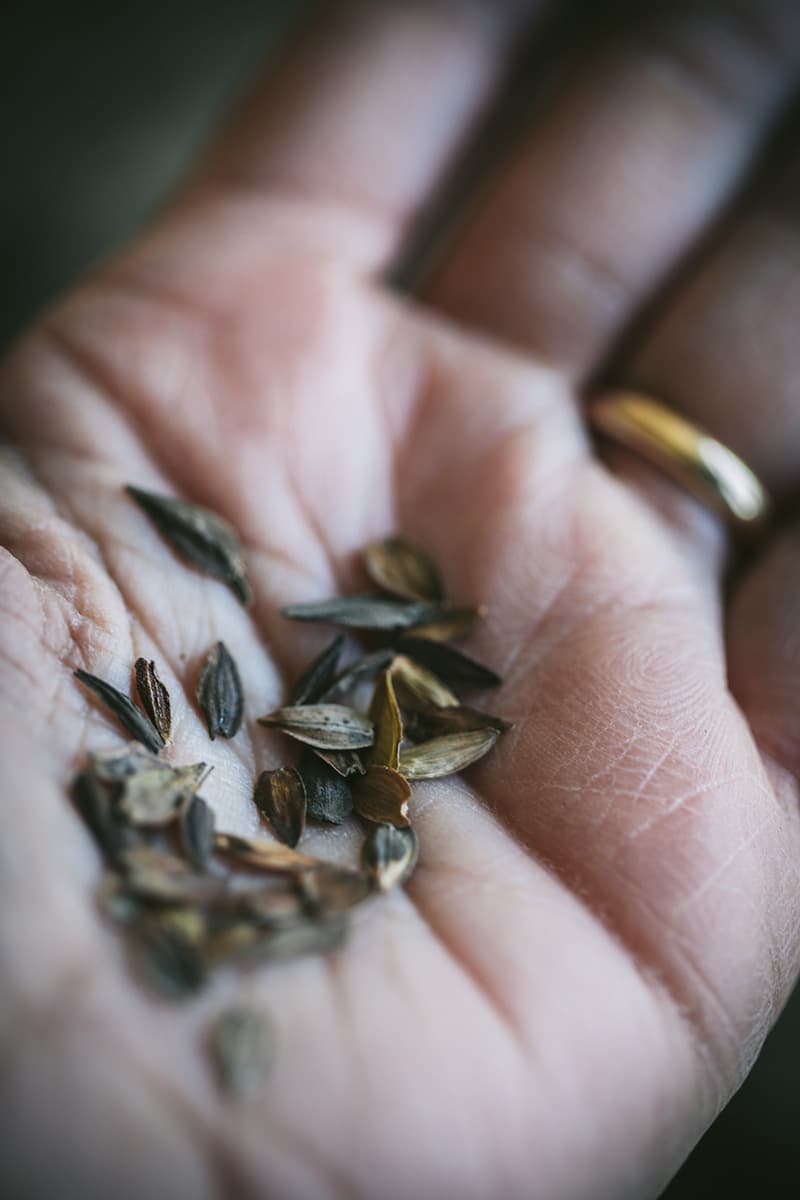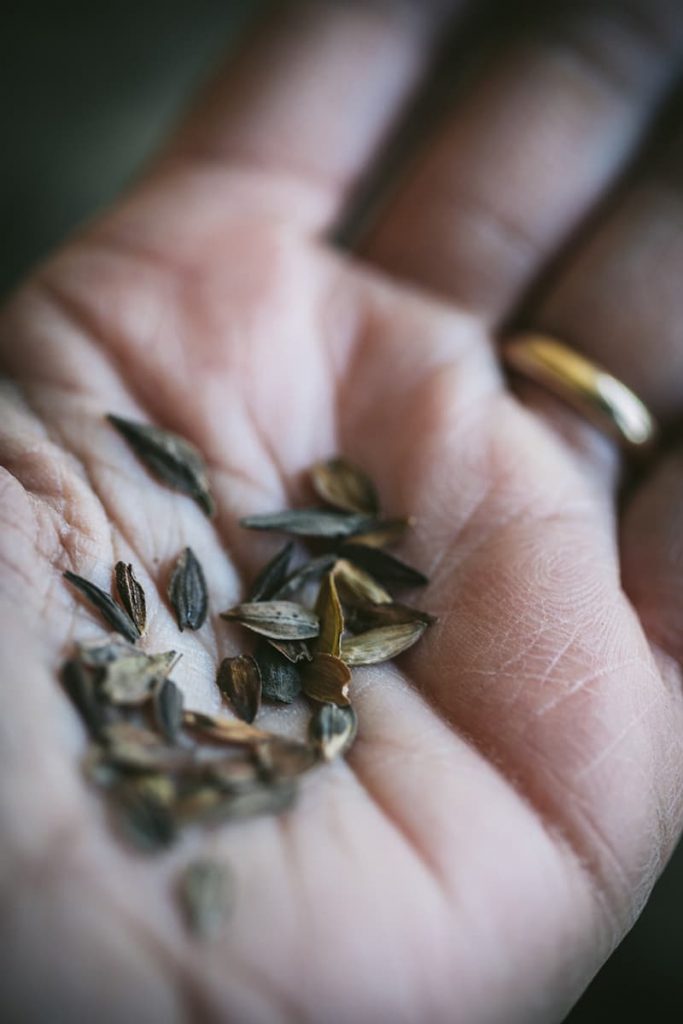 Back in March, I tried to jump start my Dahlia growing effort with Dahlia seeds.
I put them in germination trays, under a heat dome with artificial lights and they just didn't sprout the way I had hoped.
In the meantime, while I was waiting to see what my seeds would do, I decided to also order some Dahlia tubers to cover all my bases.
This Peaches and Cream tuber which produces the most spectacular pink blooms (check out the prior image link), was one of the most sought-after Dahlia varieties this year.
I searched dozens of growers online back in March and all of them were already sold out.
I finally found a dahlia tuber vender on Etsy and I was able to score one of the last Peaches and Cream tubers available this season.
When it arrived in Mid-June, the grower had already marked it "Peaches", so that's what I named her.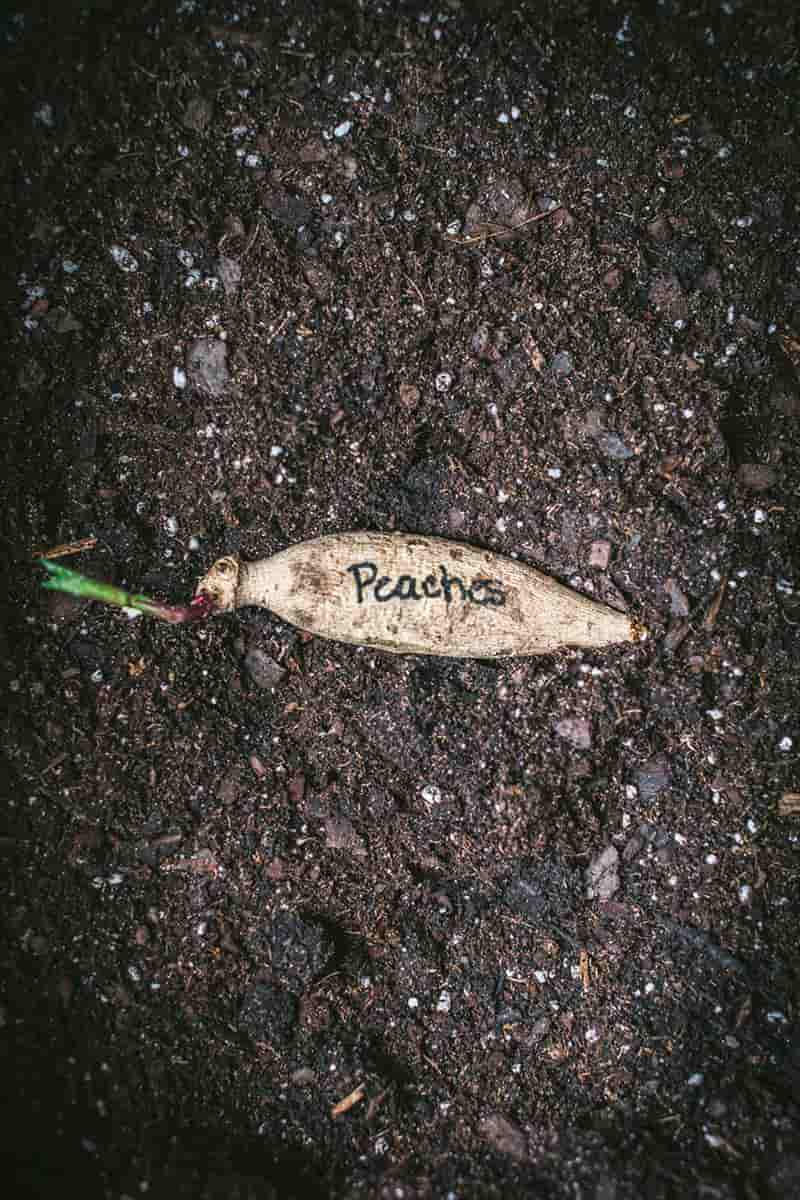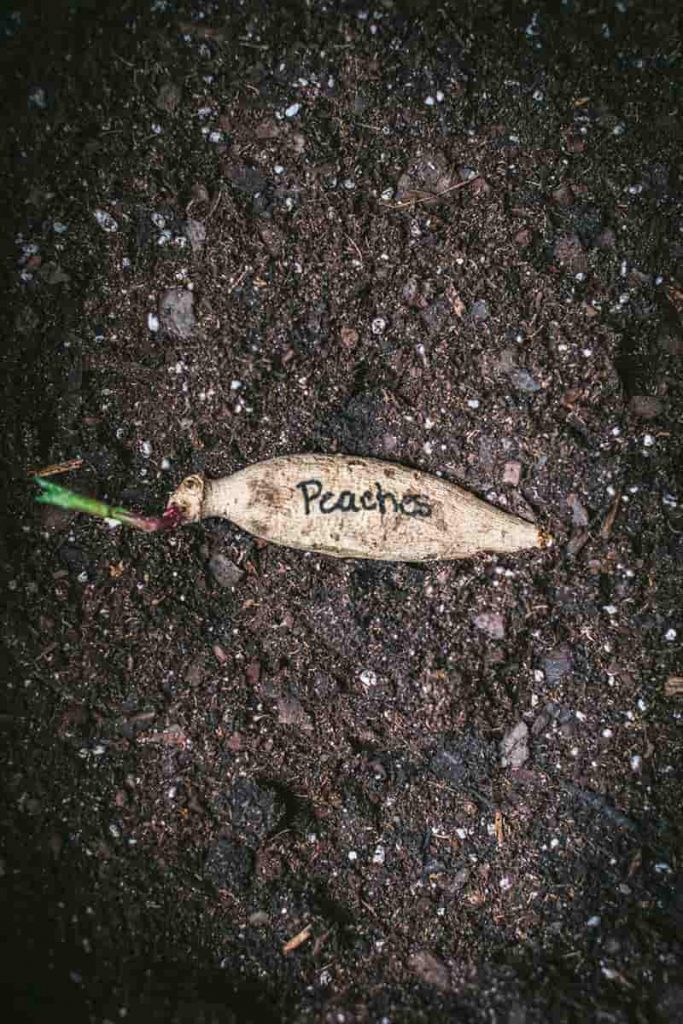 Peaches is already nestled safely in this rich soil with time-release fertilizer crystals.
Last week, she sprouted just a wee bit of green through the dirt.
I'm keeping a special eye on her because I paid a pretty premium for her, because she was so highly coveted and hard to find.
Hopefully, she'll thrive and show reveal full beauty in fairly short order.
By the way, if you're thinking of growing Dahlias from tubers, I've read (and from my own ill-timed tuber search) that January and February are the prime tuber-selling dates.
Make sure you mark your calendar so you can snap up your favorite tubers next year.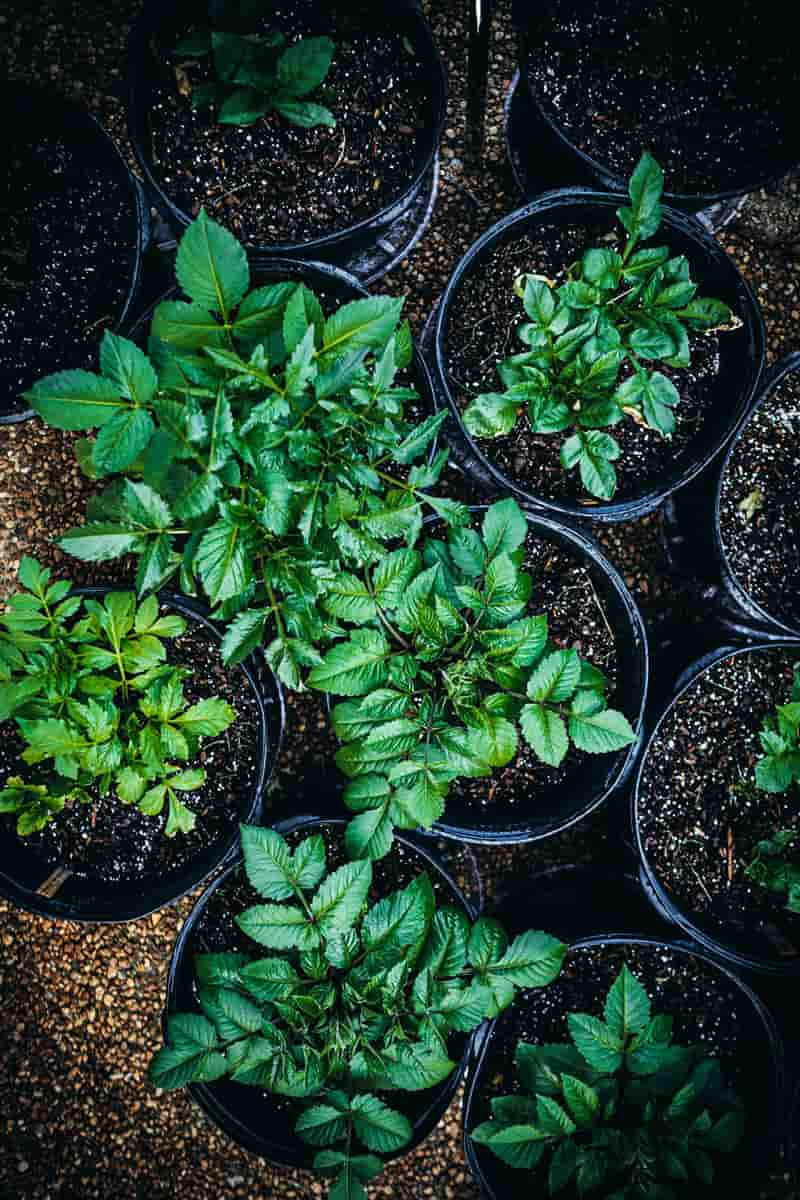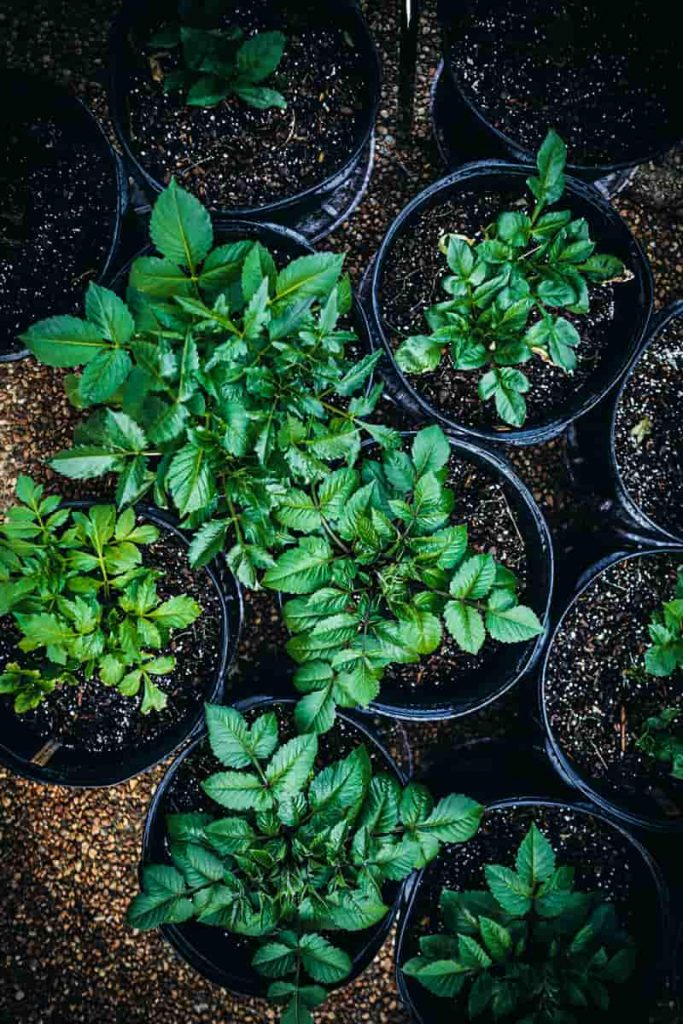 I thought my backyard would be too shady to grow Dahlias successfully, so I opted for container gardening for this first time out.
We'll see how they do.
I'm growing eight different varieties, which includes the Peaches and Cream, twenty individual, 15″ plastic pots.
This small scale gardening project has basically taken over my deck.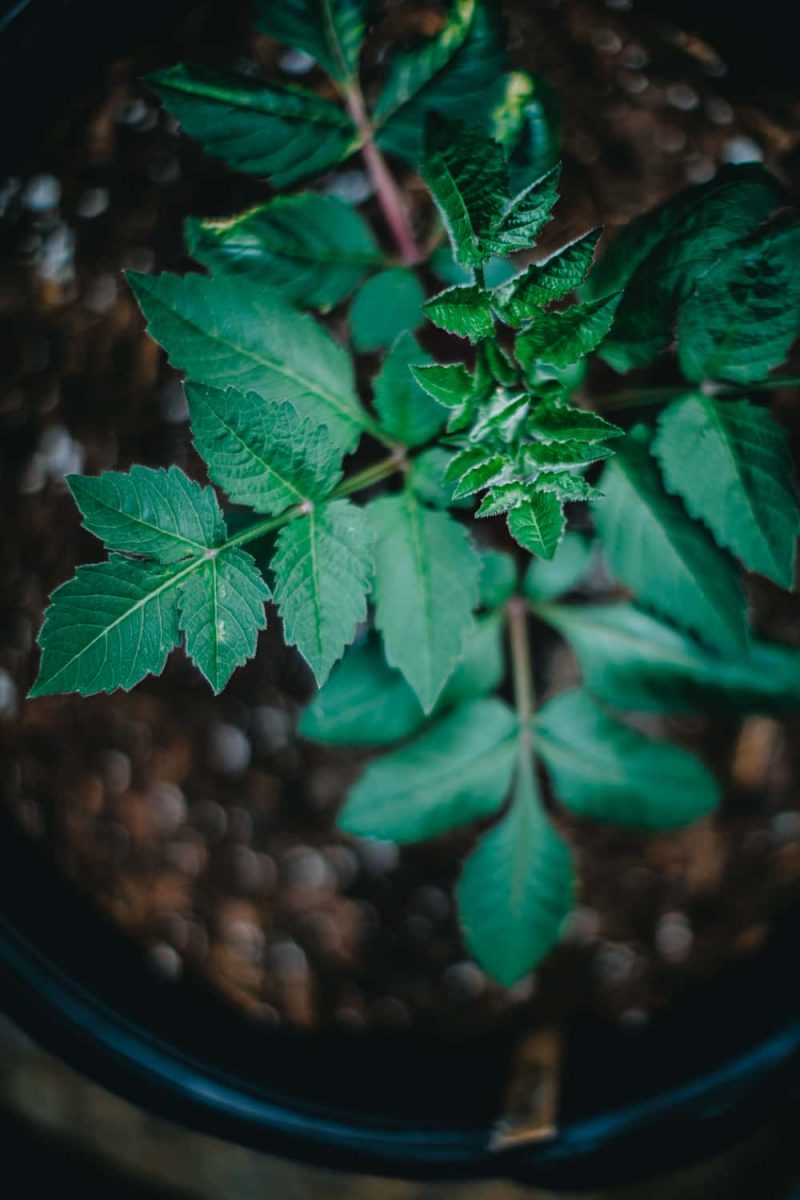 As I was doing my dahlia research, I came across the following great resources for info, tips and Dahlia growing insights:
The American Dahlia Society: Promotes and supports the growing of dahlias. Memberships available for extra info and perks but the website has tons of free information.
Floret Flower: You've probably seen Erin Benzakein's beautiful dahlias on her FloretFlower Instagram but her website and new book on Dahlias are filled with tons of actionable tips and step by step videos and tutorials to get your dahlias (and other homegrown flowers) geared up and growing strong.
Dahlia Breeding for the Farmer-Florist and Home Gardener: I initially found Dahlia breeder, Christine Albrecht via her SantaCruzDahlias Instagram account. But her book is filled with lots of solid information without technical overload. She grows a stunning crop of Dahlias every year. She doesn't sell her tubers directly to the public but you'll find her Dahlia photos and helpful info inspiring.
Of course, you can find a wonderful offering of Dahlia inspiration on Instagram if you do a search for "Dahlias".
About a week and half ago, I started seeing the first little bud peeking through all that green.
This bud is from a Dahlia variety called, American Dawn and it's the same bud that produced the gorgeous flower that I shared at the beginning of this post.
The bloom started out looking like a little lime-green button and within another week, it started to explode.
You can see in the photo on the right, the progression and first signs of vibrant, petal color.
I eagerly peek at my Dahlia pots first thing every morning now, to greet whatever buds may have sprouted overnight.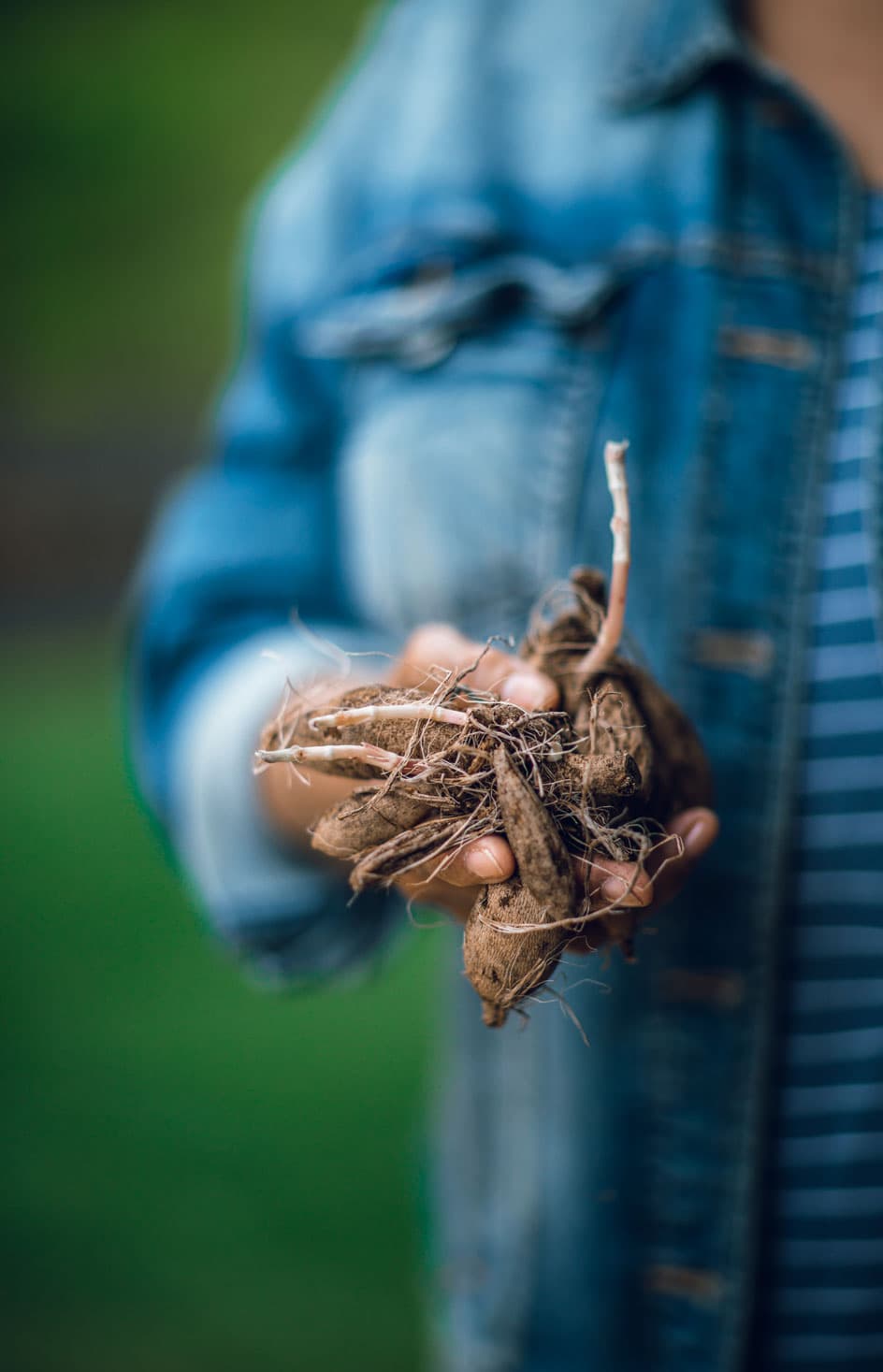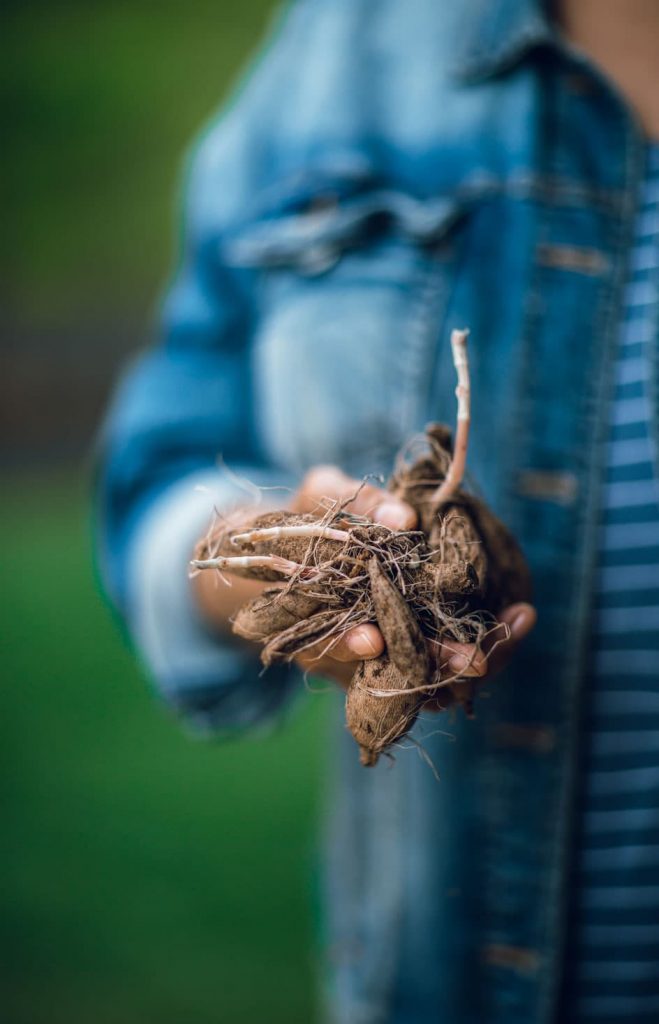 Meanwhile, another interesting thing about Dahlias is that their tubers will produce a bounty, year after year.
Later this Fall, at the end of the growing season, I'll dig up all the Dahlia tuber clumps, carefully separate them and store them in bins filled with course vermiculite (a granular material used in seed sowing and propagation).
Now, I've never done this before and I do understand that the tubers have to be carefully stored in temperatures that don't get too hot or cold.
I'm still researching this part of the Dahlia growing process and I basically have until Autumn to figure that part of it out.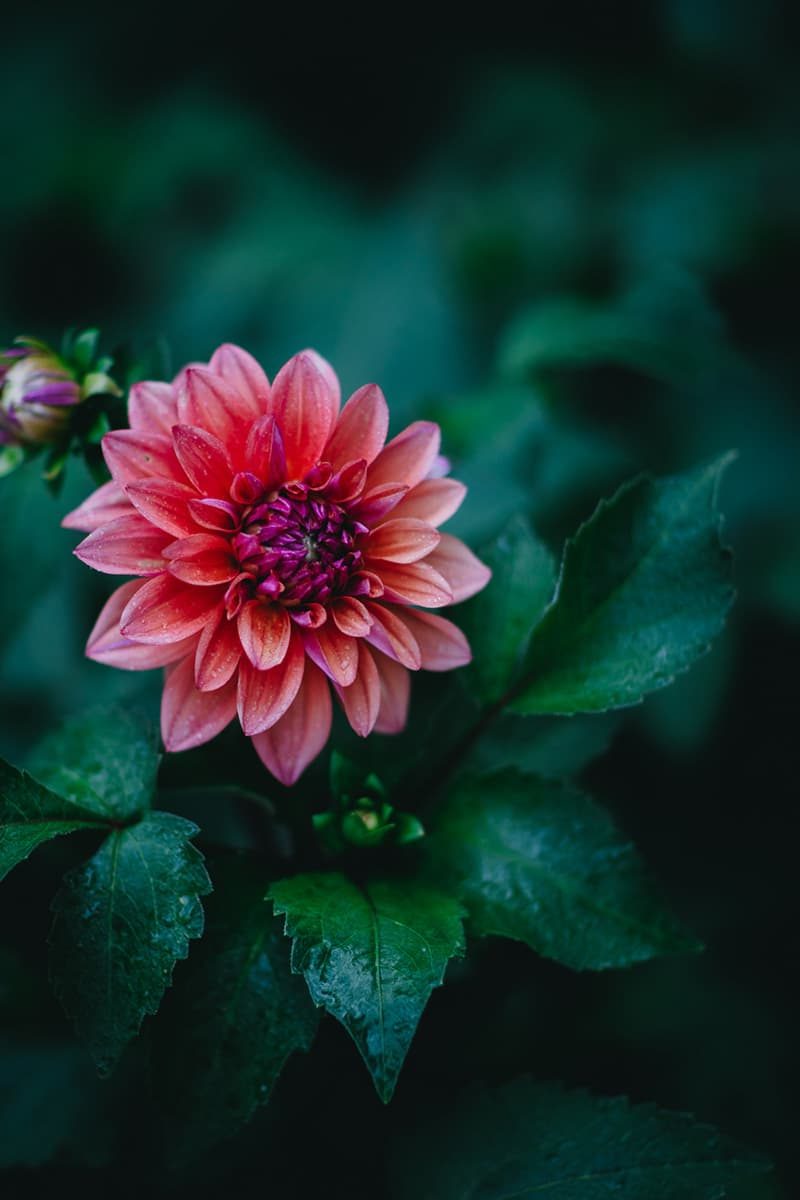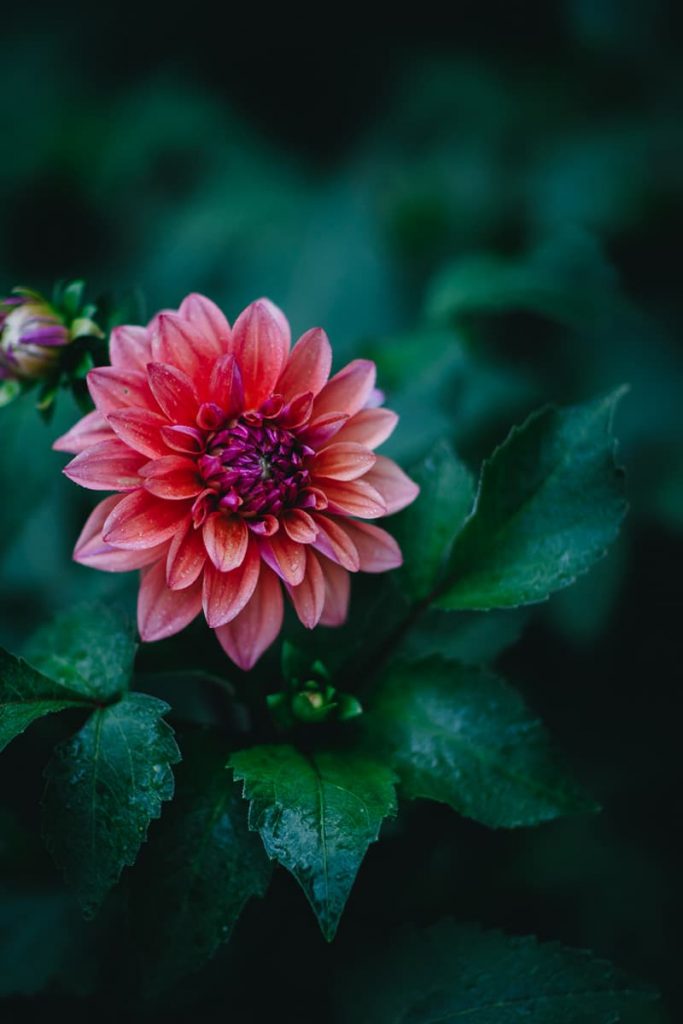 Growing Dahlias may become my new favorite summer hobby.
I hope you're inspired by this sweet and lovely, multi-layered bloom.
Be sure to check over on my Instagram account where I plan to share regular updates on my Dahlia blooms and their progress.
Thanks for popping by and I'll see you back here next time.
Stay safe and be well. ♥