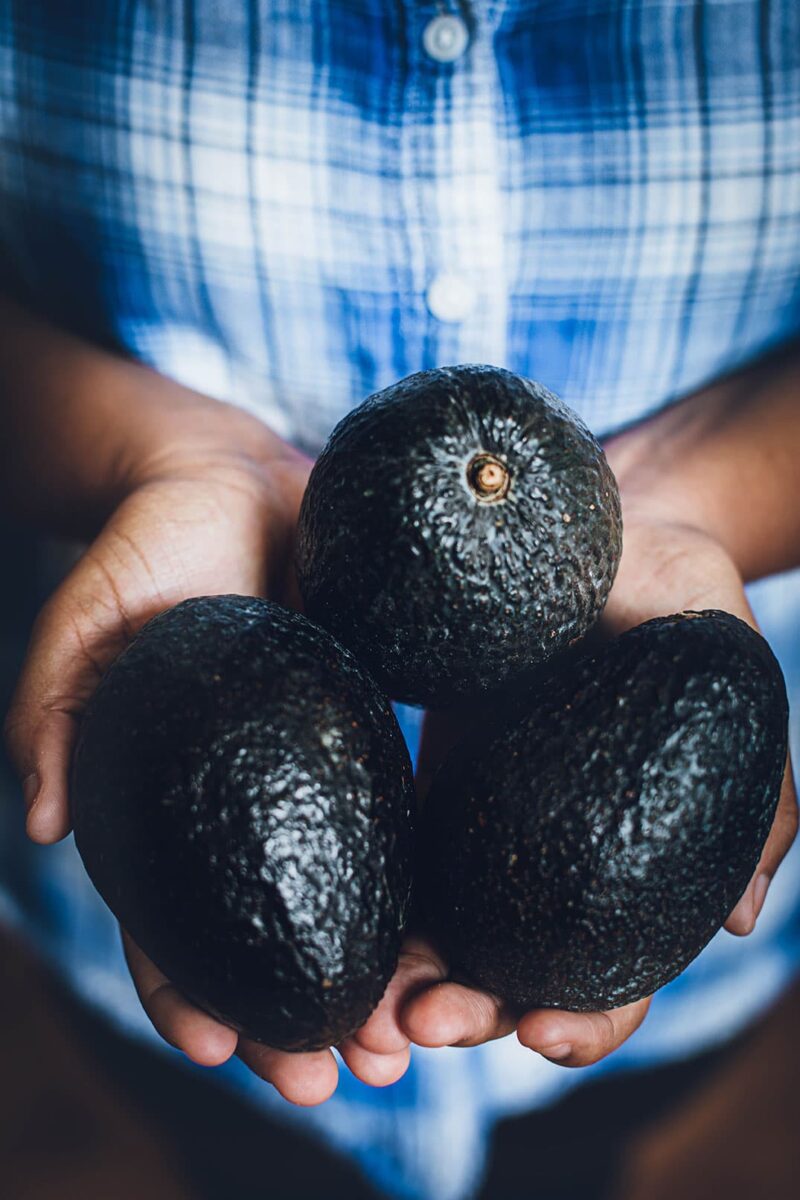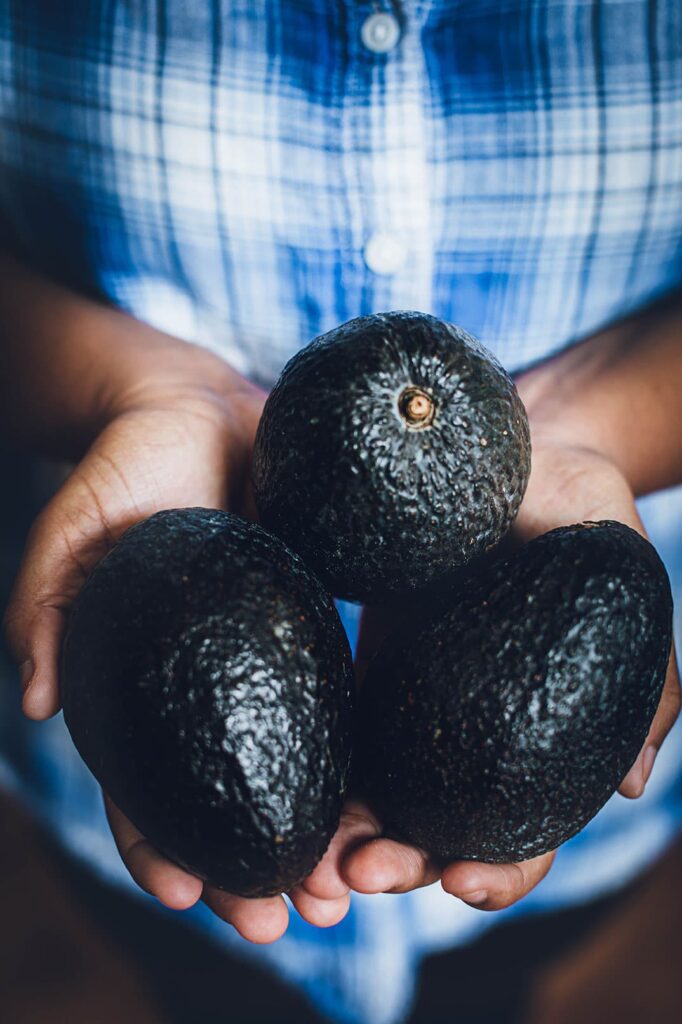 For many years, I wasn't much of a fan of avocados.
I'd have to say my appreciation of this fruit (botanically it's a fruit) was an acquired taste, that developed only fairly recently.
While this post includes some avocado tastiness, it also includes a fun avocado project that you may want to consider.
Today, I want to share with you how to root avocado seeds.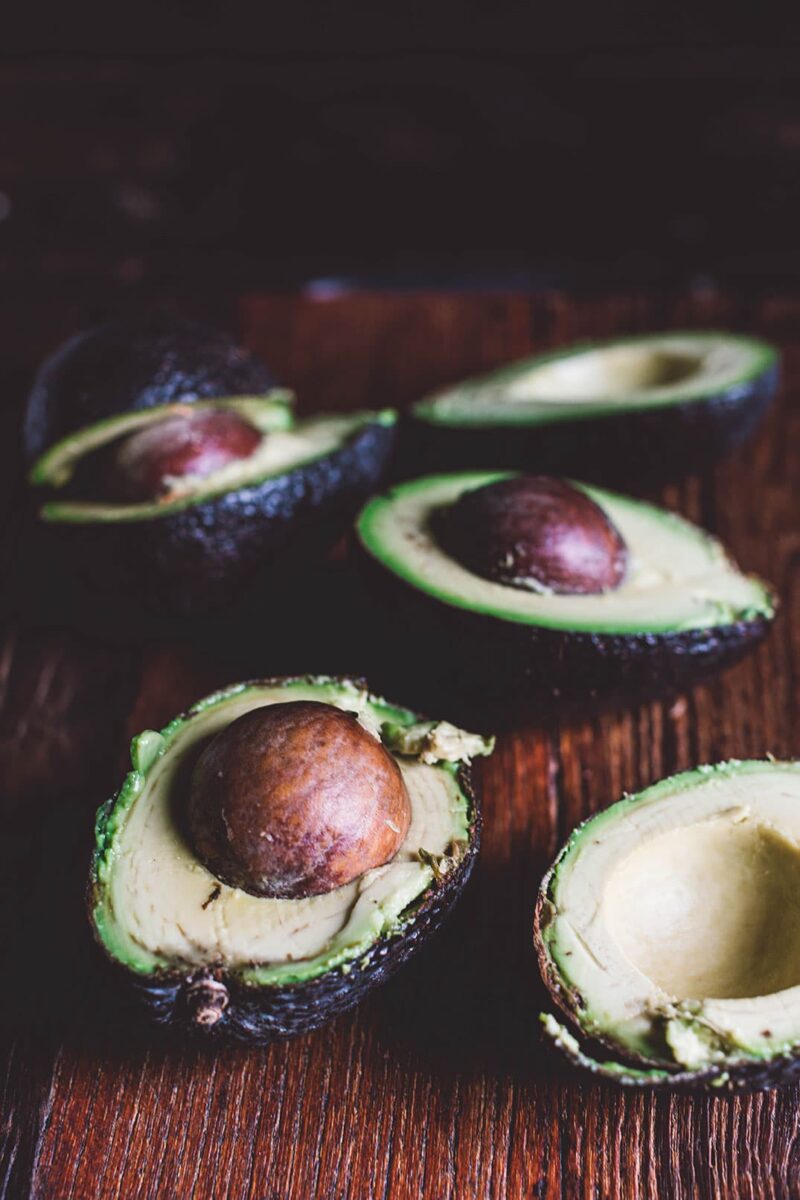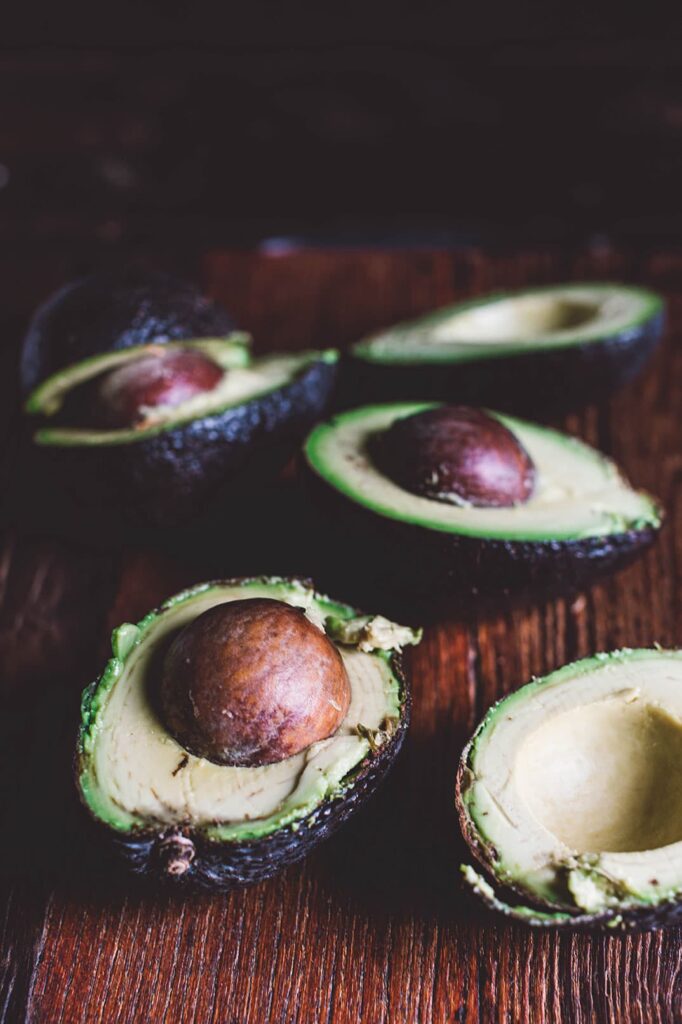 Even though I picked up these avocados with the express purpose of using the seeds, I had no intention of just tossing out the avocado flesh.
Hey, you need it for guacamole, right?
Actually, I think I may be the only one in my household who is a fan of guacamole.
Just scroll down for the easy recipe and after that, I'll show you what to do with the seeds.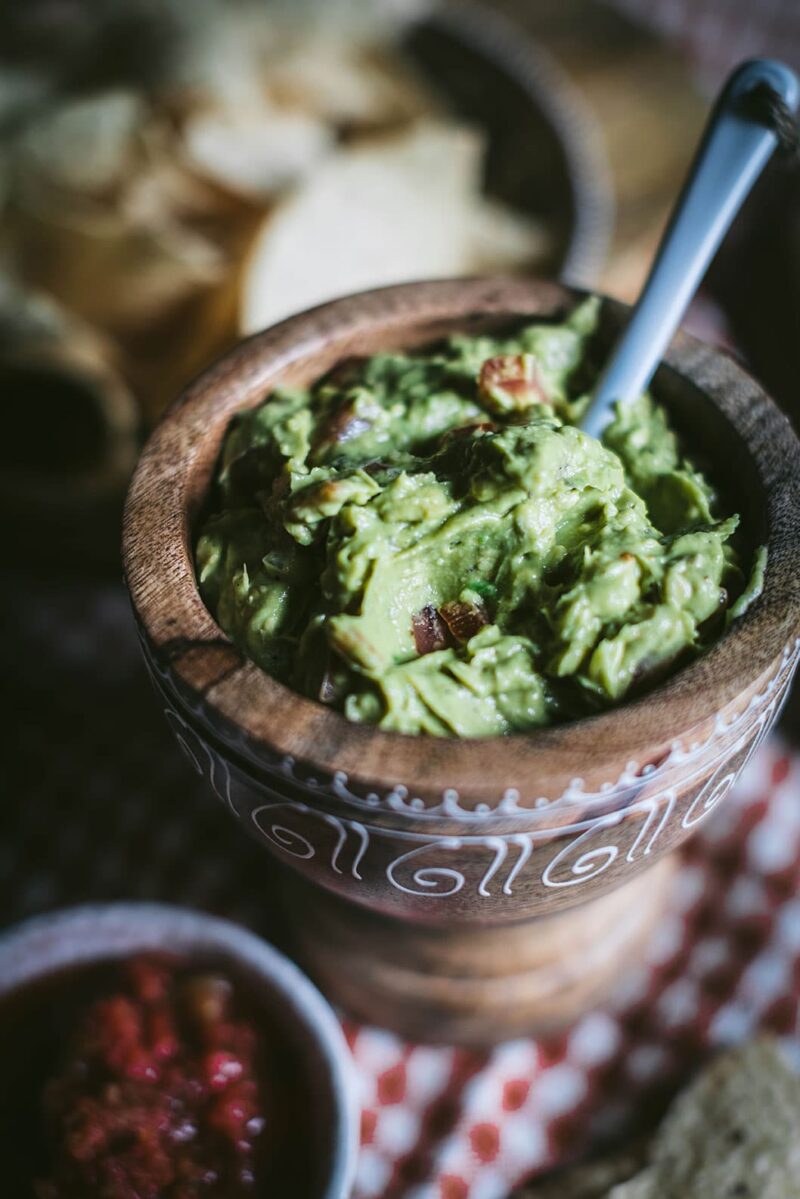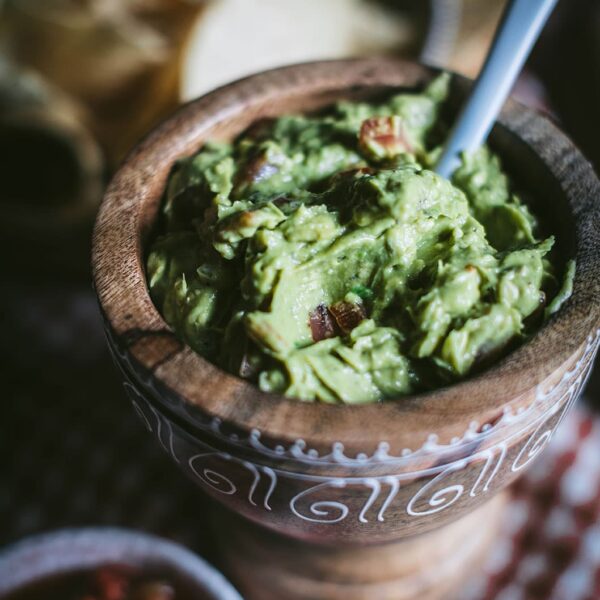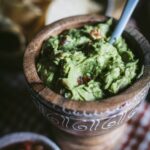 Guacamole
Ingredients
3 Avocados
1 onion
1 tomato, chopped
1 teaspoon salt, to taste
1 teaspoon pepper, to taste
Instructions
Remove seed and set aside for rooting project.

Break up avocado using a fork. Gently mash to remove the lumps.

Add onion sparingly to desired taste. and onion. I didn't use an entire onion because I didn't want the onion to overpower the guacamole flavor.

Add salt and pepper to taste and chill for at least an hour.

Serve with chips and salsa.
OK. Let's get back to the heart of this post, avocado seeds.
Once you extract the seed from the avocado, gently wash it thoroughly.
The widest end of the seed is the bottom which is also easily identified because of it's flower-shaped discoloration.
Also, look closely for the small seam that runs all the way around the seed. In some cases it will be a small crack.
You'll want to make sure you try to avoid that seam/crack during the next step.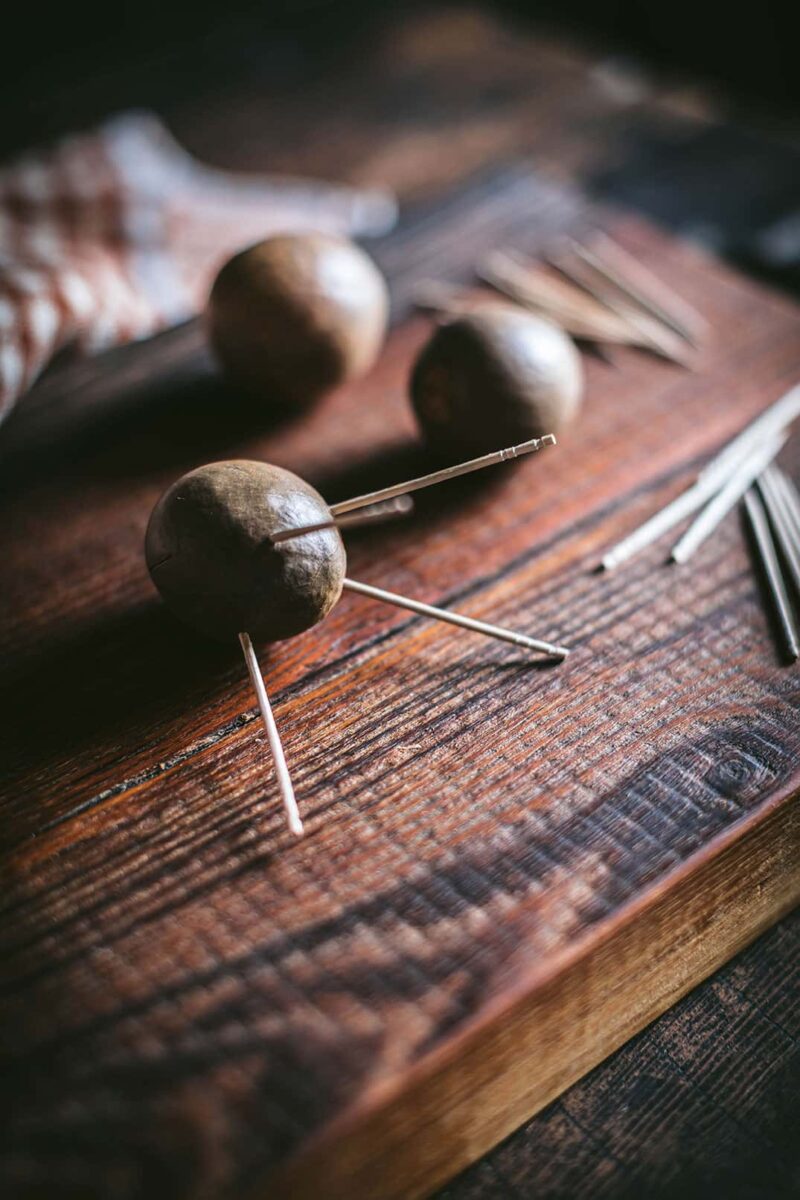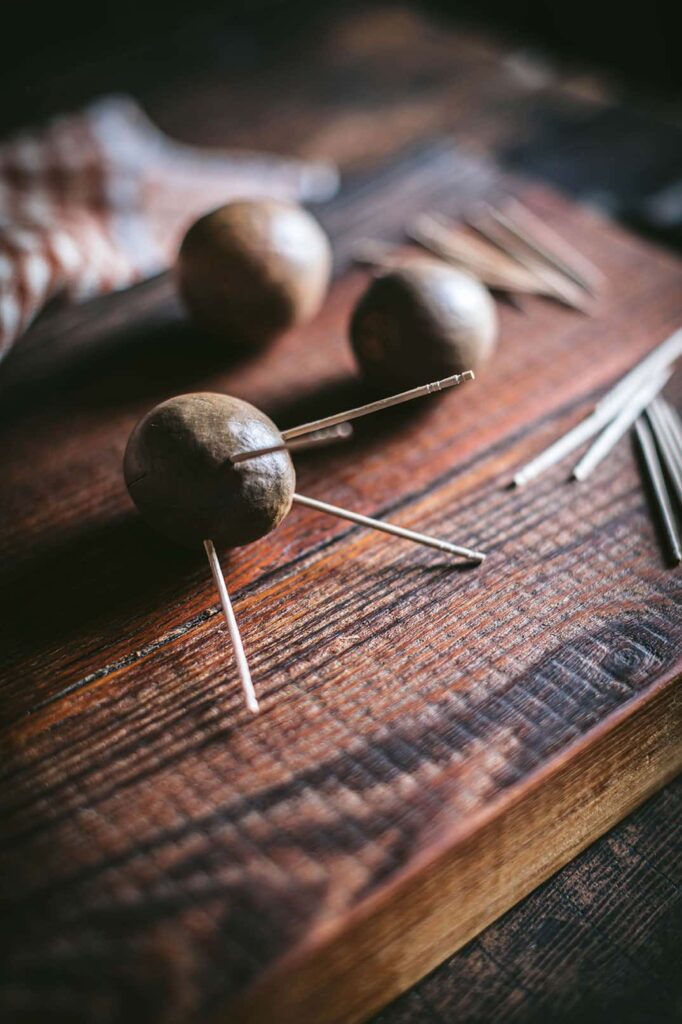 The next step involves using toothpicks to pierce the skin of the avocado seed.
Make sure you avoid those seams or cracks in the seed because that's where the seed will eventually open up and you don't want a toothpick in that spot.
Insert three toothpicks at a slight diagonal around the top of the seed.
This will provide the necessary support to suspend the seed over a water source.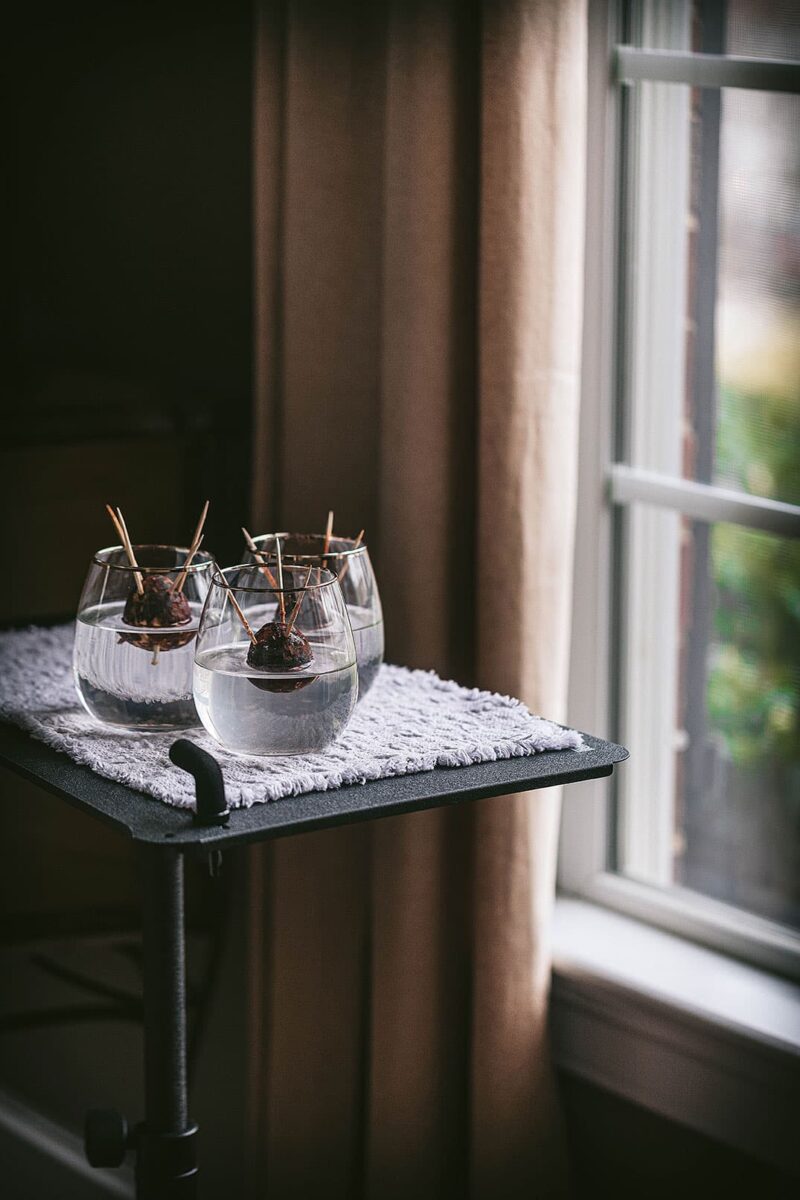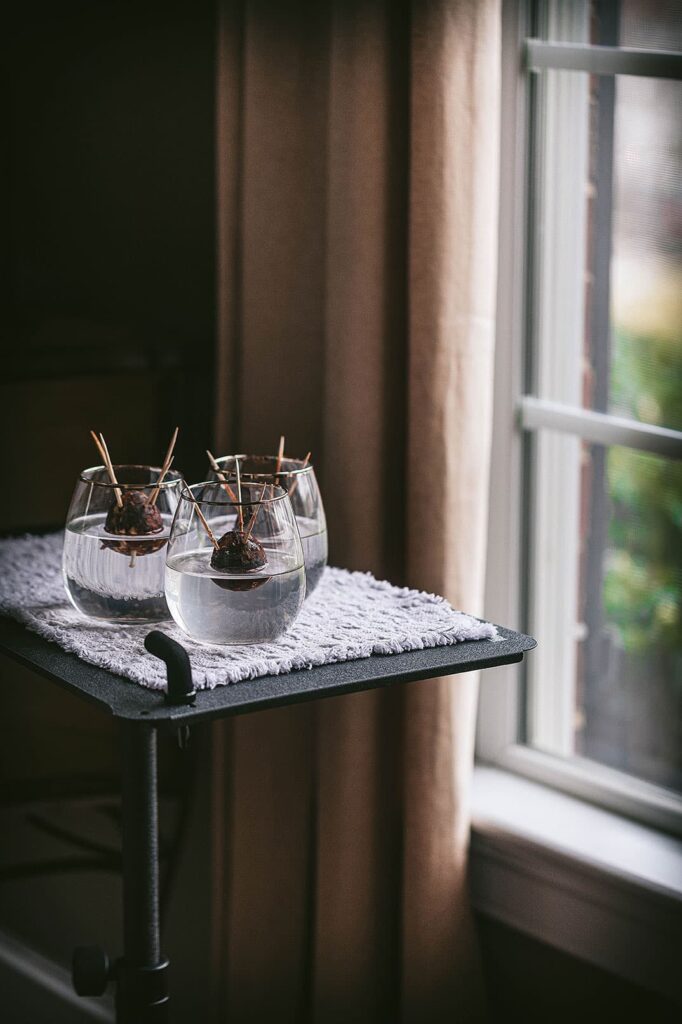 Any jar or glass will do.
Make sure the jar opening is small enough for the toothpicks to securely rest upon the rim.
With the avocado seed suspended in mid-air, carefully add water to the glass so that the seed is covered halfway.
Set the seeds in a window where it can get plenty of sun and not be disturbed.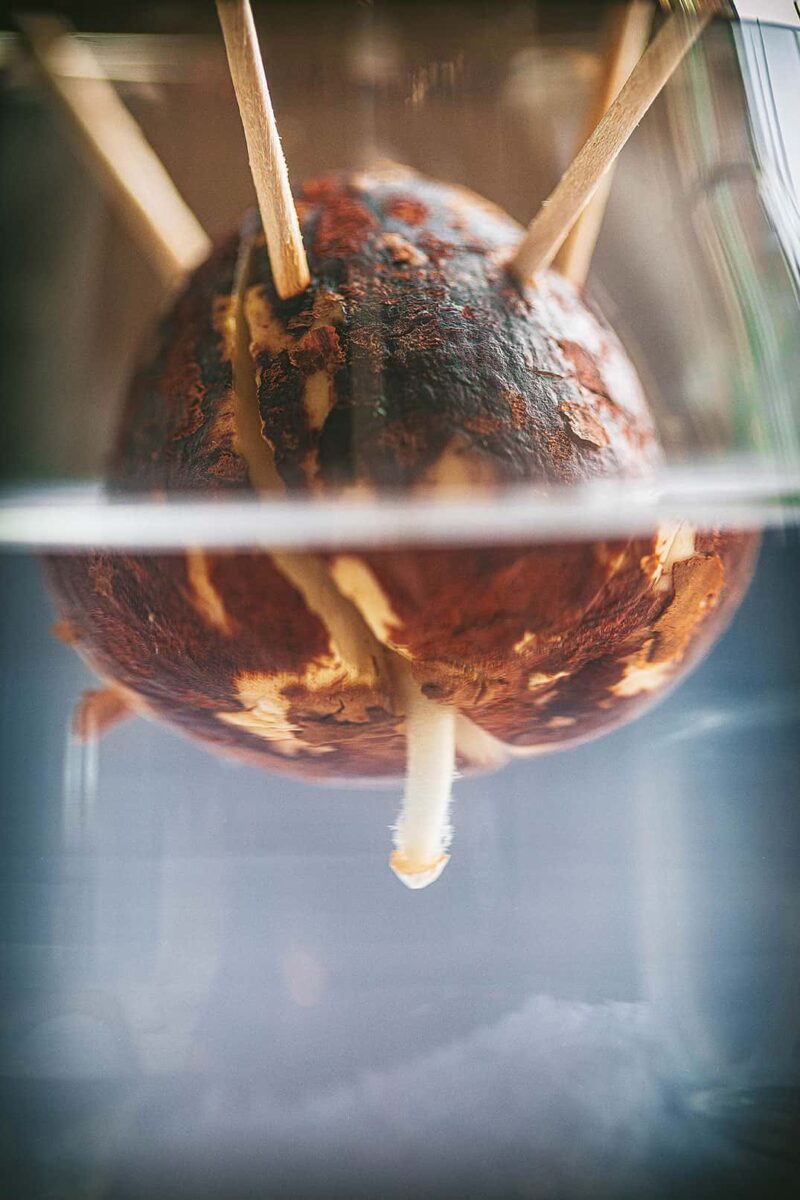 I checked on the water levels every two days or so to maintain the original water line.
It will take several months before you even start to see the first signs of any rooting taking place.
During this process, if the water starts to get a bit murky, change the water (room temperature water) and use a paper towel to very gently remove any mold buildup around the seed before hanging the seed back over the water.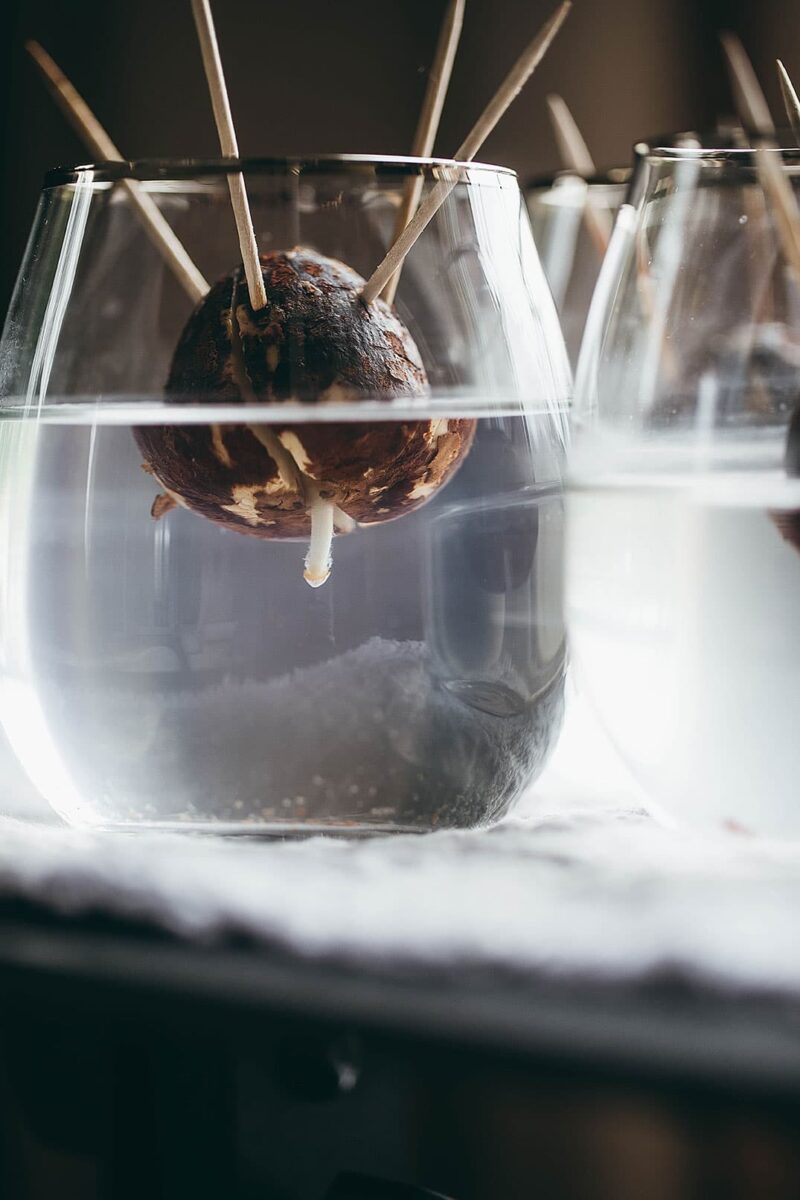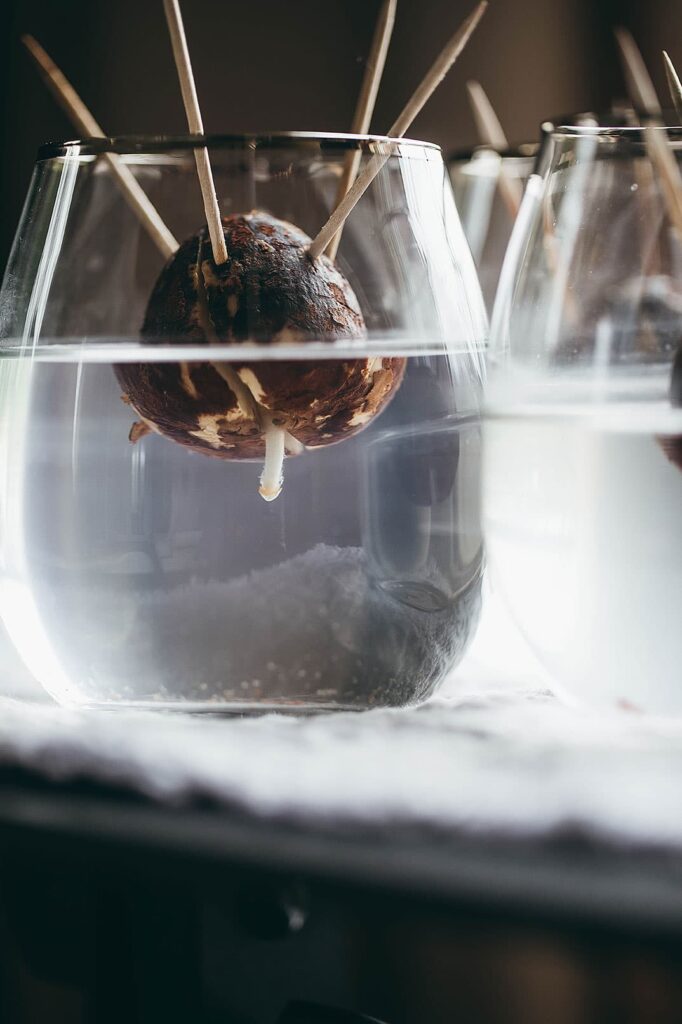 Now, I started rooting these seeds several month ago ( January 11, 2020).
For the longest time, I thought this rooting project was a lost cause.
Don't lose heart, the roots should start to peek through at some point.
I didn't start to see any signs until late February and even then, it was just a tiny little thing.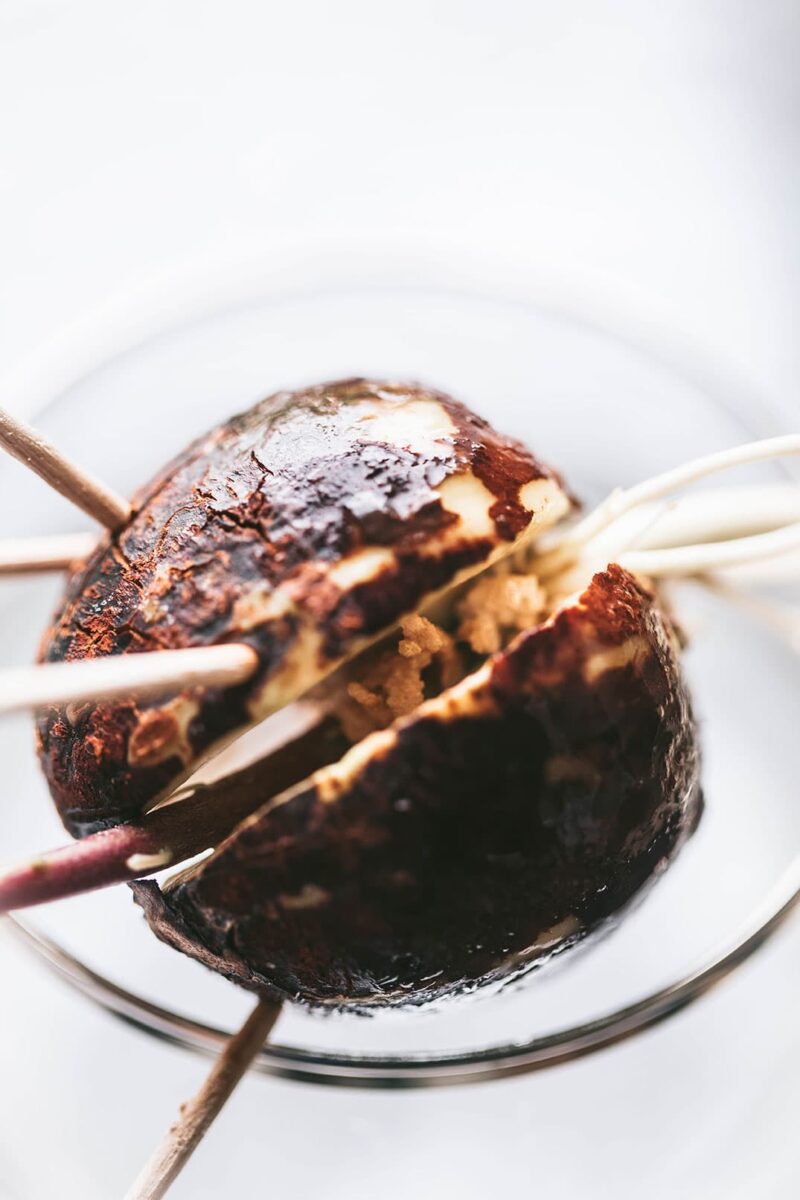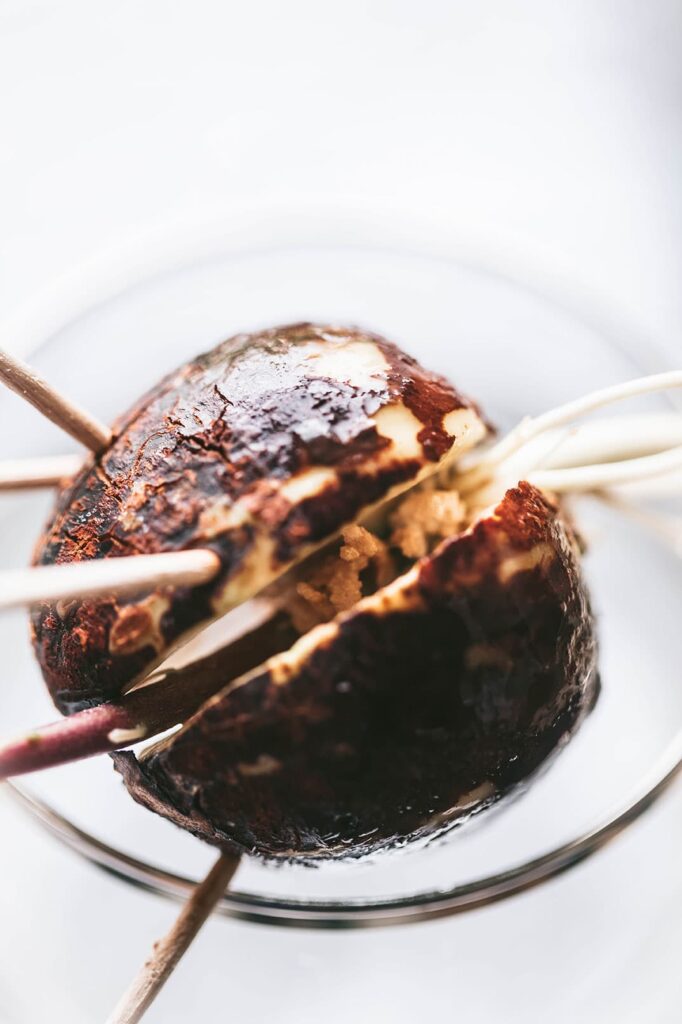 Once the roots start to break through, the seed will also start to crack right along that seam that I talked about earlier.
The crack will get wider and wider and the you'll be able to see more of Mother Nature's wonder, growing out from the middle of the seed.
I've turned this seed sideways in the photo above for you to get a better look at all the action going on at the seed center.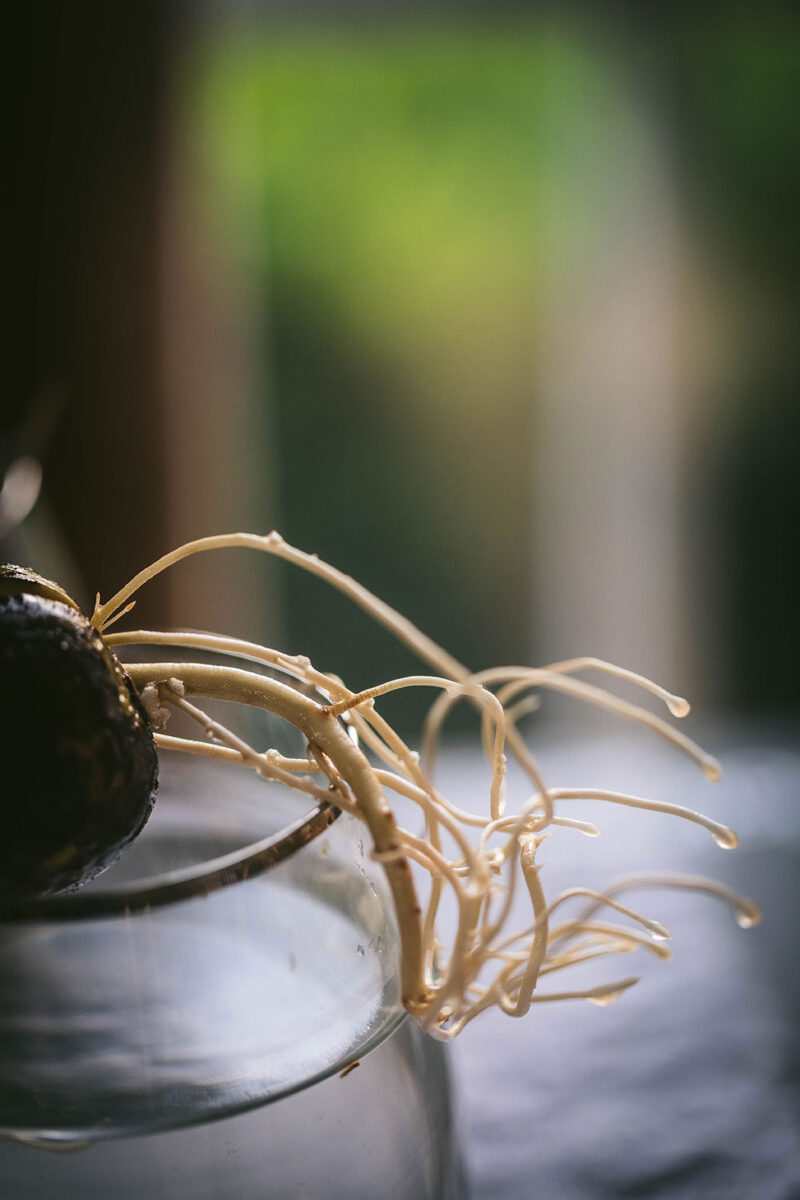 Now, take a look at the seed growth captured in this above photo.
I snapped this shot on April 9th, 2020.
That's three whole months after I started.
Like I said, this takes some patience to get to some progress.
But I'm super thrilled to see all these wonderful and long tentacles.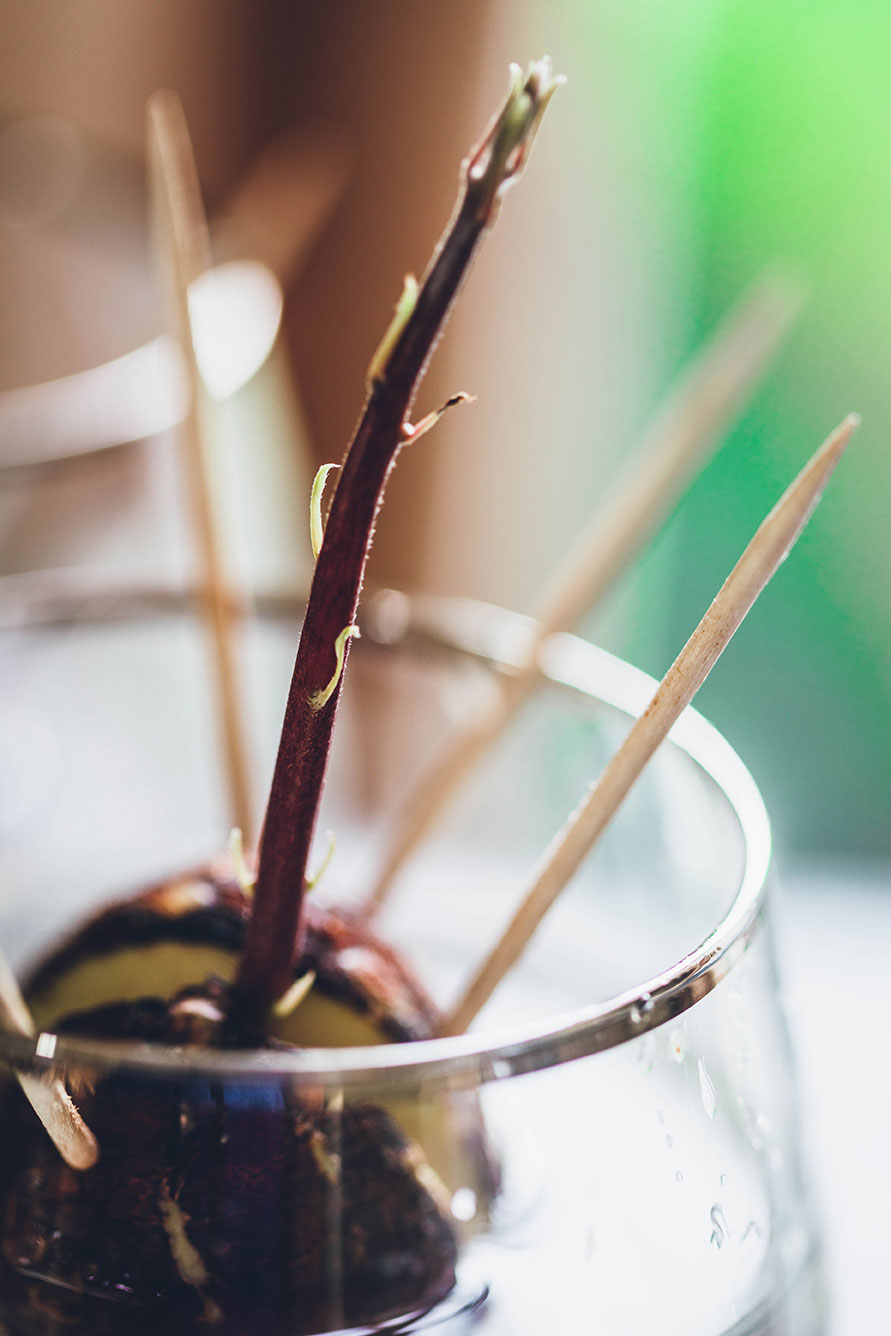 But wait, there's more.
In addition to the rooting out of the bottom of the seed, you'll also get simultaneous sprouting out the top.
It's so exciting to see all this rooting and sprouting.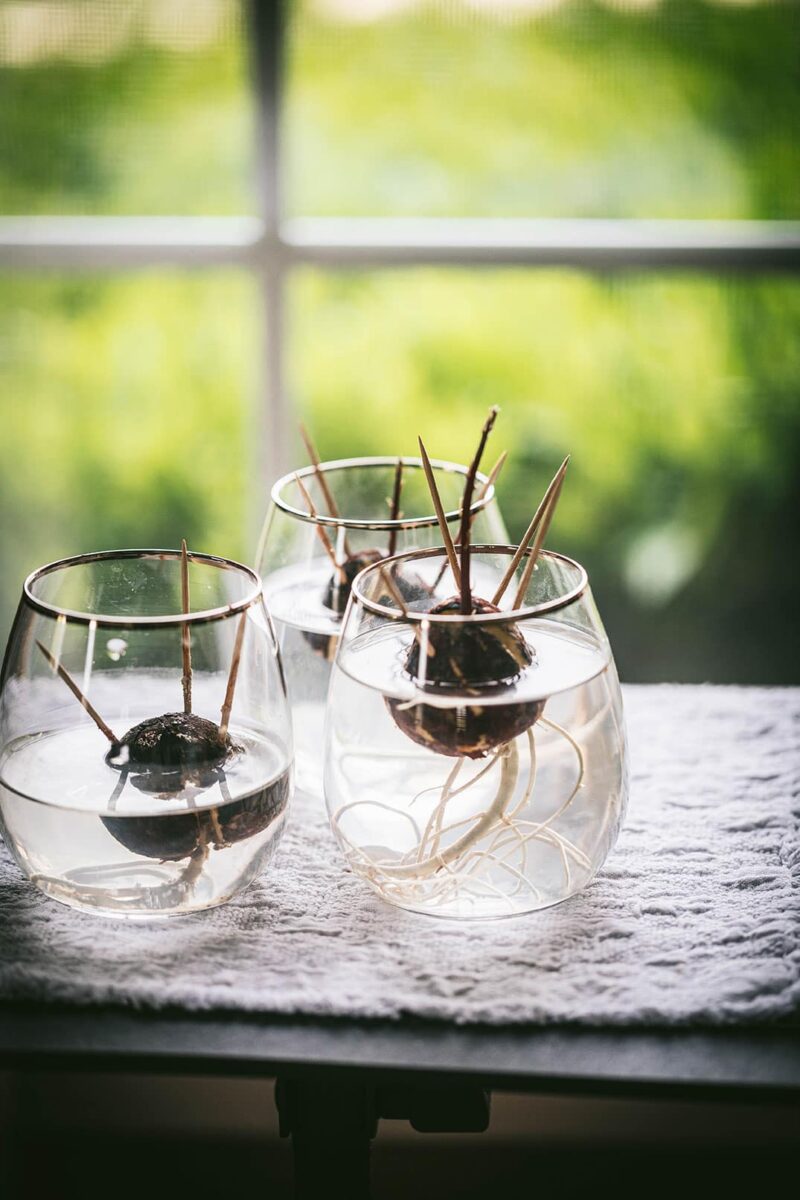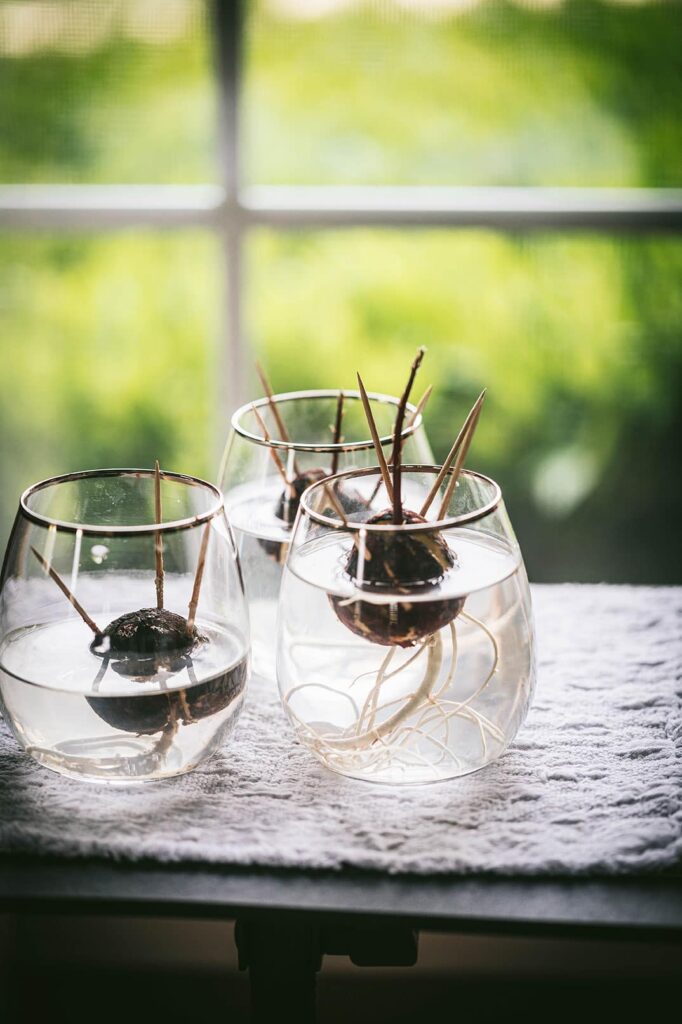 About 15 weeks (April 18, 2020) after first placing the seeds in water, I checked in to find this (see photo below).
Finally, the first few leaves started to show themselves.
Now, how cool is that?
One of the things I noticed is that, at this stage, the leaves close at night.
During the day, at full sun exposure, they are wide open and then in late evening they close in.
I don't know if this behavior will continue after the leaves get much bigger but it's an interesting observation worth mentioning.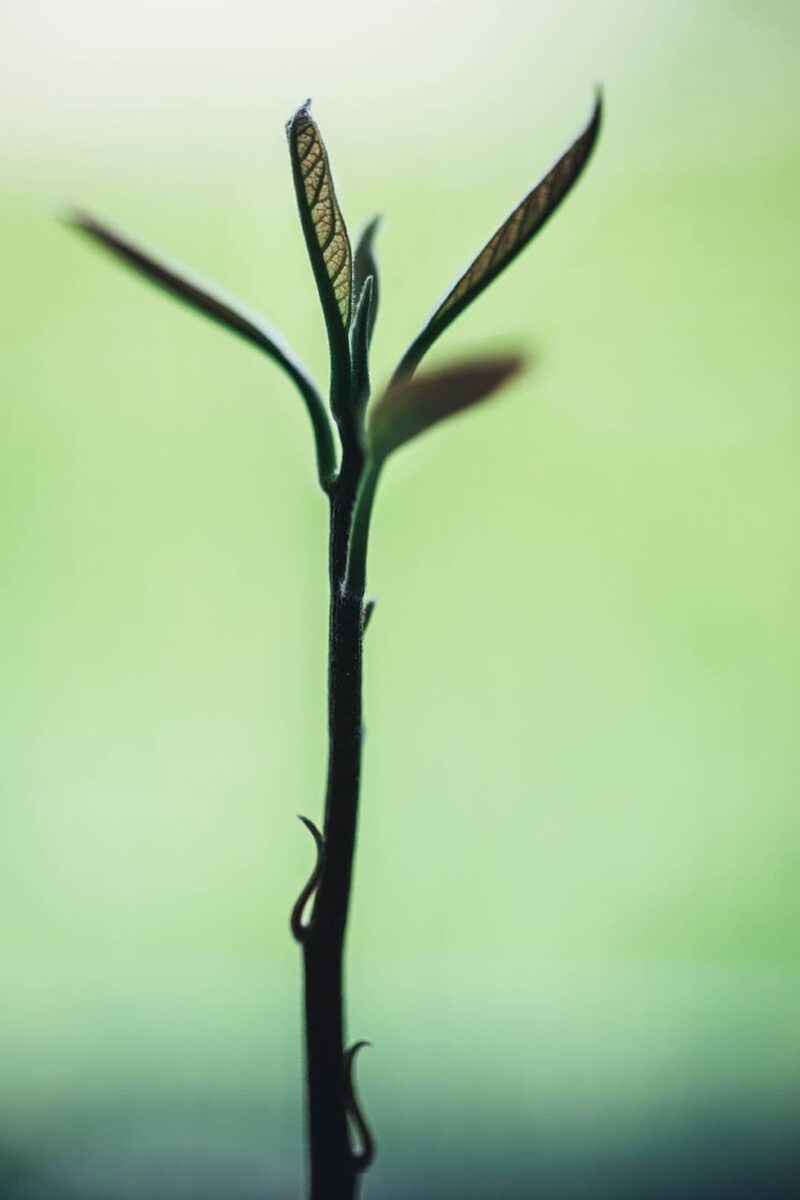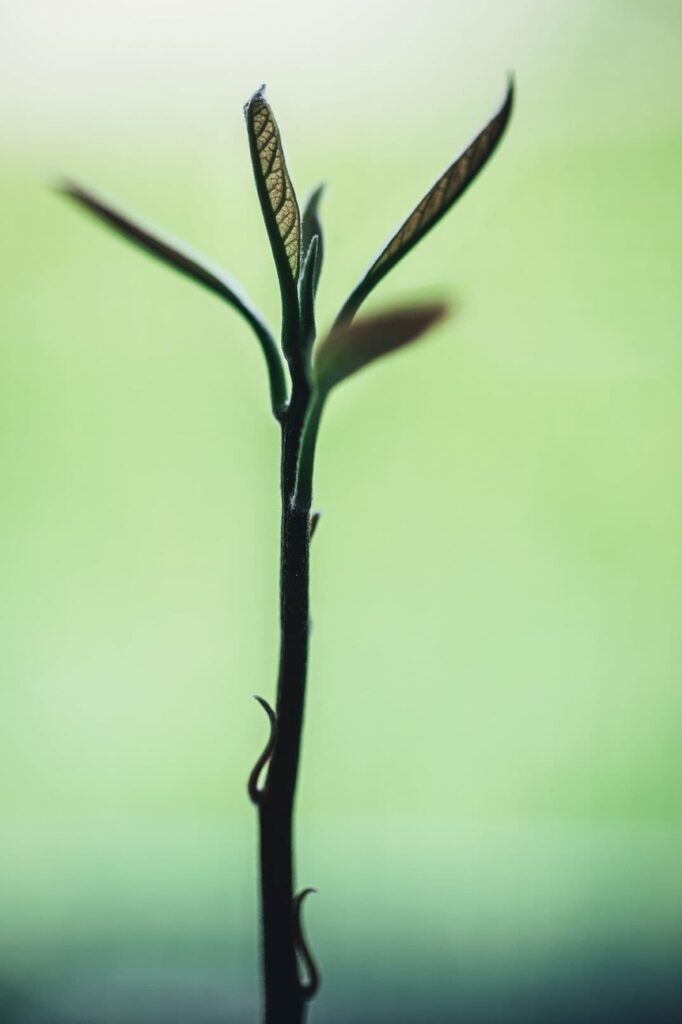 While humus soil (pronounced hue-muss) is recommended for potting, I'm still studying exactly when to transplant the seeds and how to care for them once their transferred from water to soil.
One source recommends, that once the stem reaches about 7 inches tall, to cut it down to 3 inches as a way to encourage new growth.
Ouch, it's gonna be really hard for me to cut this sweet little stem down, after all the time it took to get to this stage.
Keep your fingers crossed for me and I'll keep you posted on the progress.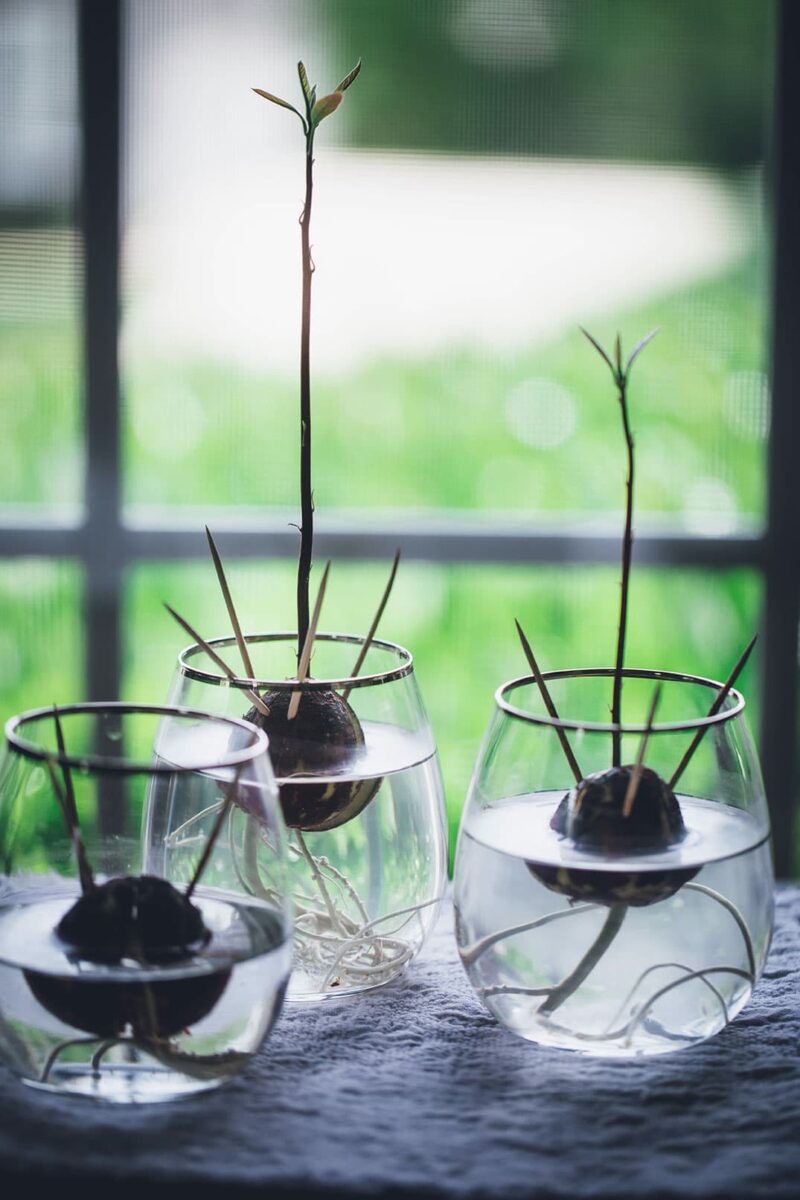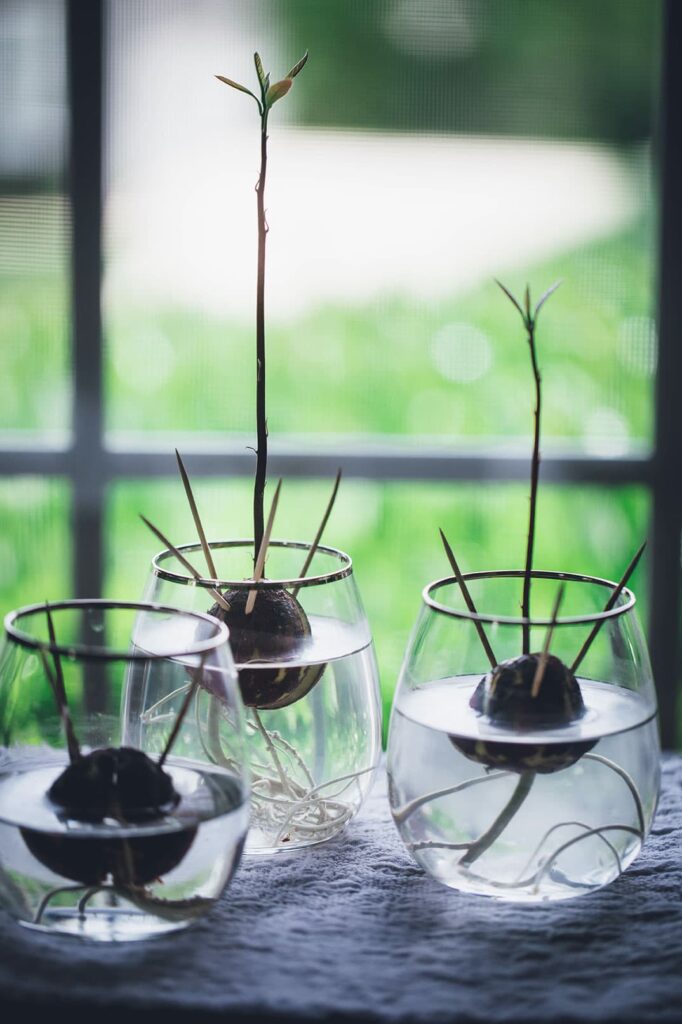 Thanks for popping by.
Stay safe and be well.
See you back here next time.♥