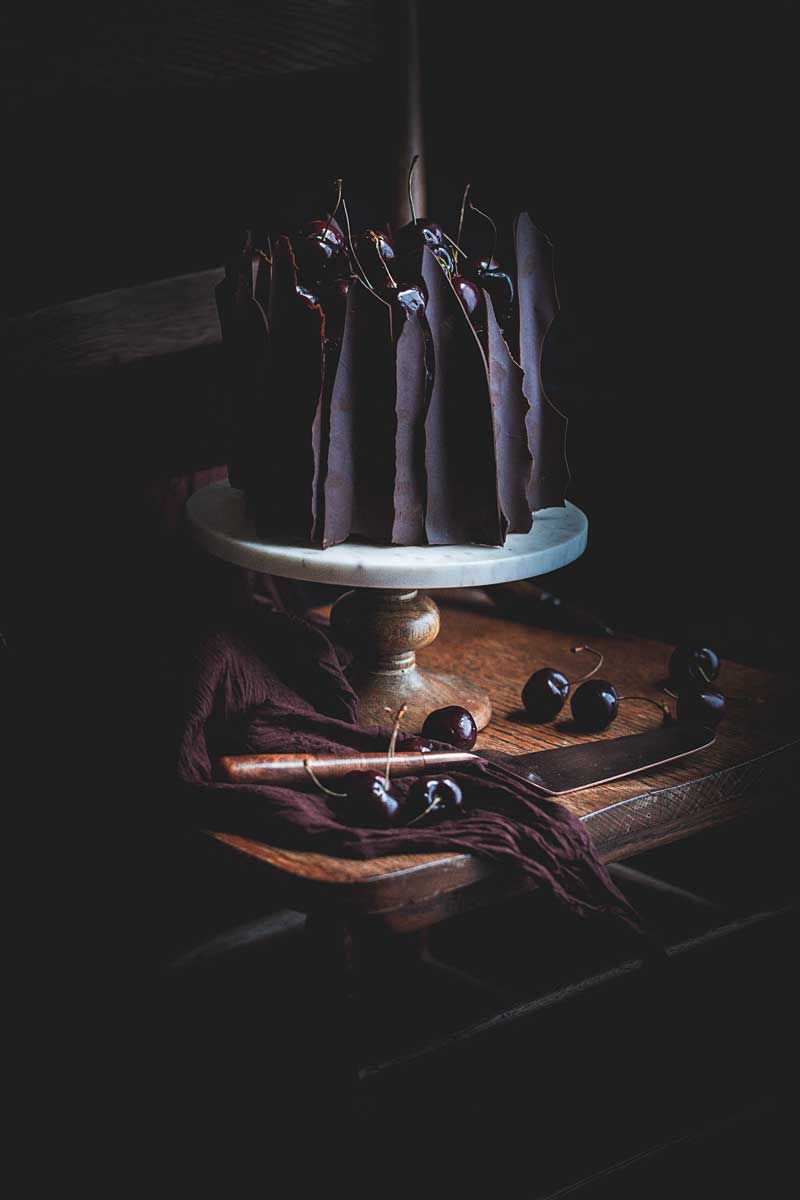 It's fairly safe to say, there's no such thing as too much chocolate.
OK, who's with me on that?
This chocolate dessert will take chocolate lovers to new delicious heights.
Throughout this post, I'll share how to make chocolate shards to add some fun and fancy to your next chocolate cake.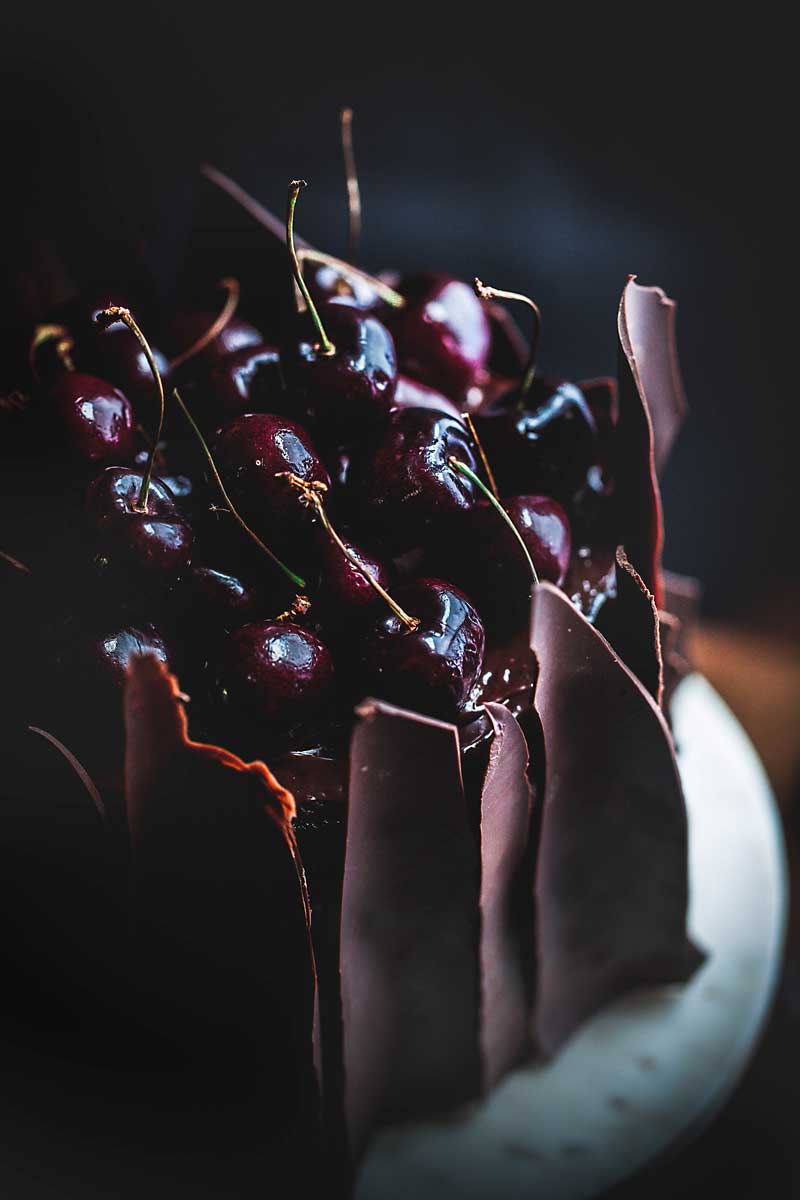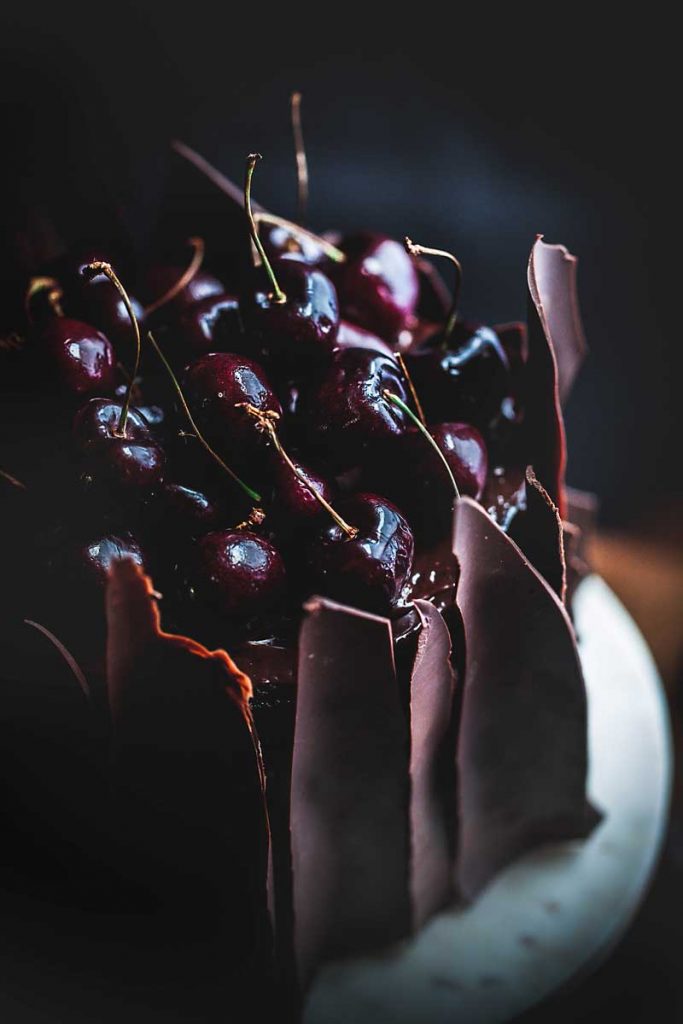 When chocolate shards adorn a dessert, the shards become the star of the show.
Chocolate shards stand slender and tall and almost at attention when attached to a cake.
They're a wonderful way to add a touch of whimsy and another layer of decadence to a dessert presentation.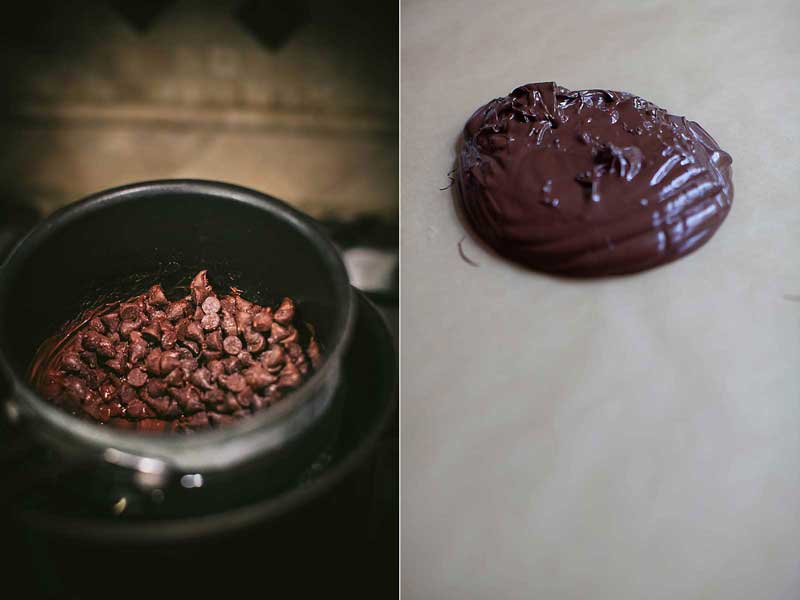 Baker's chocolate or chocolate chips work just fine for this.
First, use a double boiler technique and medium heat to temper the chocolate.
Once it's melted, pour the chocolate onto a sheet of parchment paper.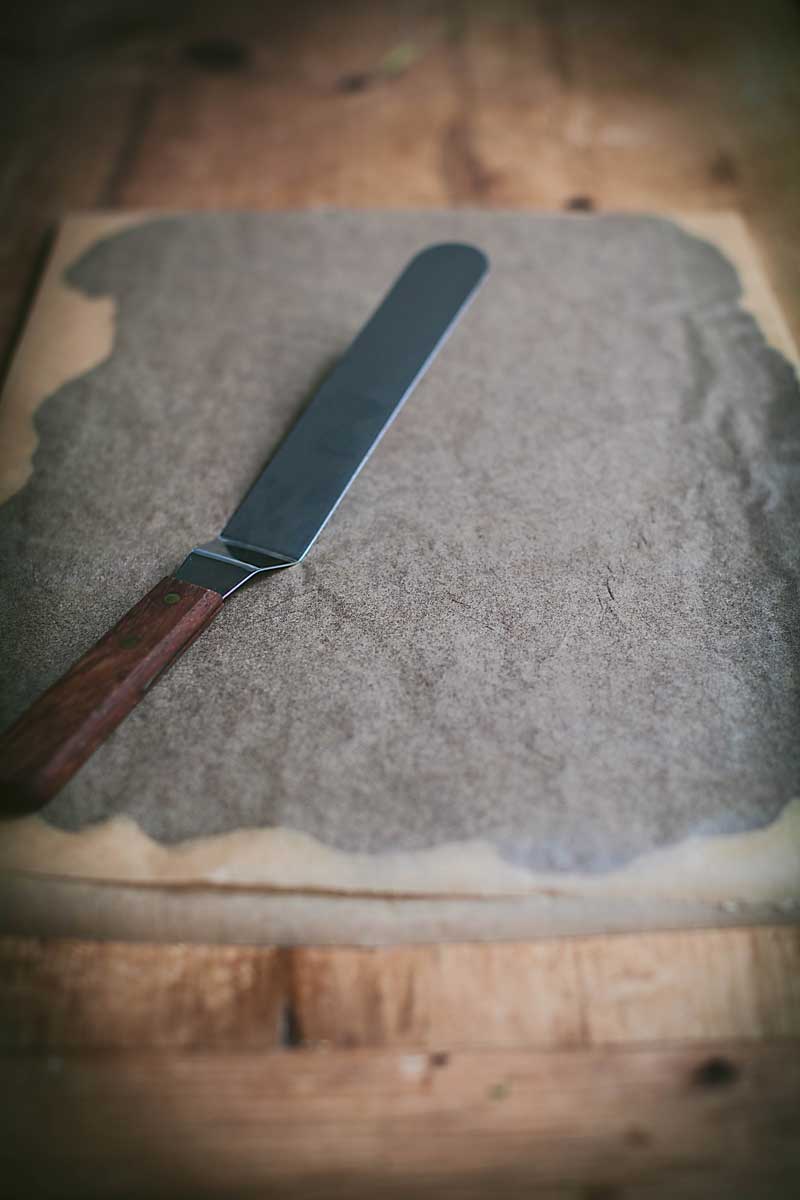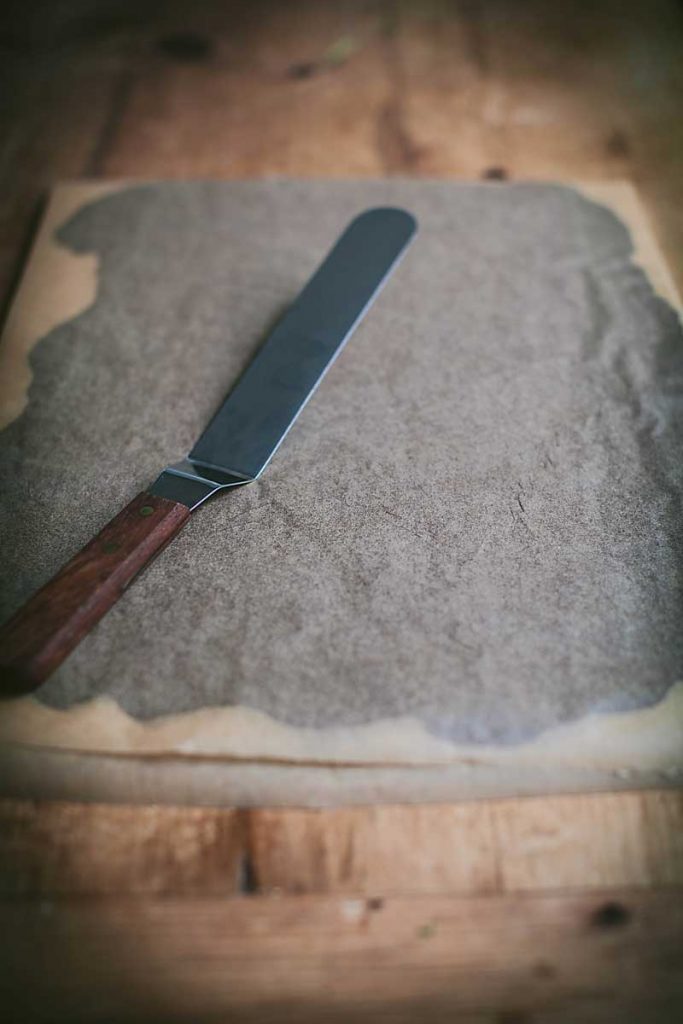 Place a second sheet of parchment paper on top of the chocolate and use an offset spatula (or rolling pin) to slowly and carefully spread out the chocolate between the two sheets of paper.
Spread the chocolate carefully and try to keep a small clearance around the edges.
If the chocolate gets too close to the edges of the paper, it will seep out and make a bit of a mess.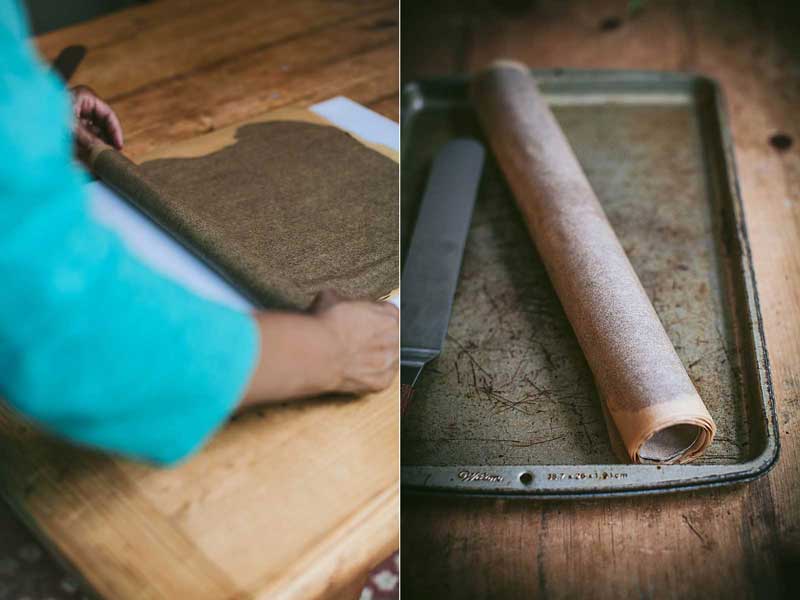 While holding on to the ends of the parchment paper, carefully roll the chocolate.
Once the chocolate is rolled, place on a baking tray and place in the freezer to harden for at least an hour.
TECHNIQUE TIP: To help maintain a firm and smooth chocolate roll, insert the cardboard tube that the parchment paper was rolled on. 
The cardboard tubes that foil, plastic wrap and parchment paper are wrapped around are great for projects like this. They're stronger and much smaller than paper towel cardboard inserts.
Next time you come to the end of your box of parchment paper or other products, save a few of the cardboard tubes for future use.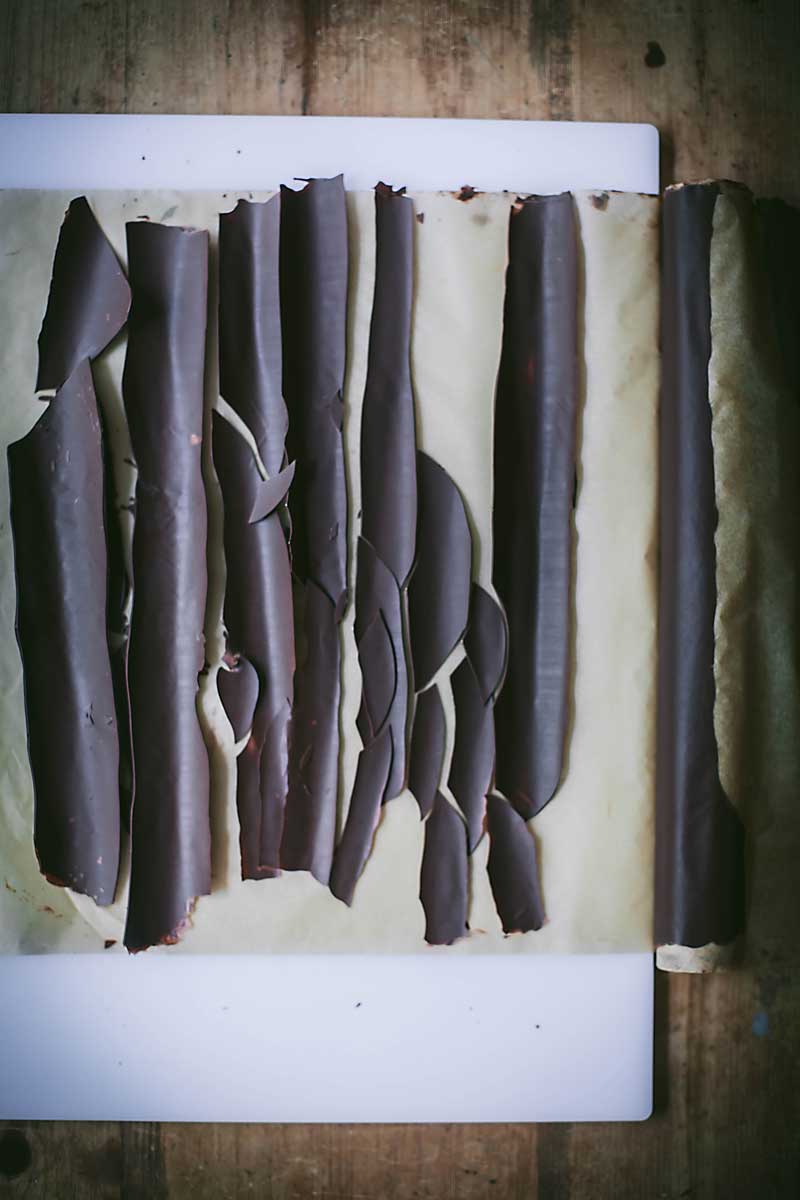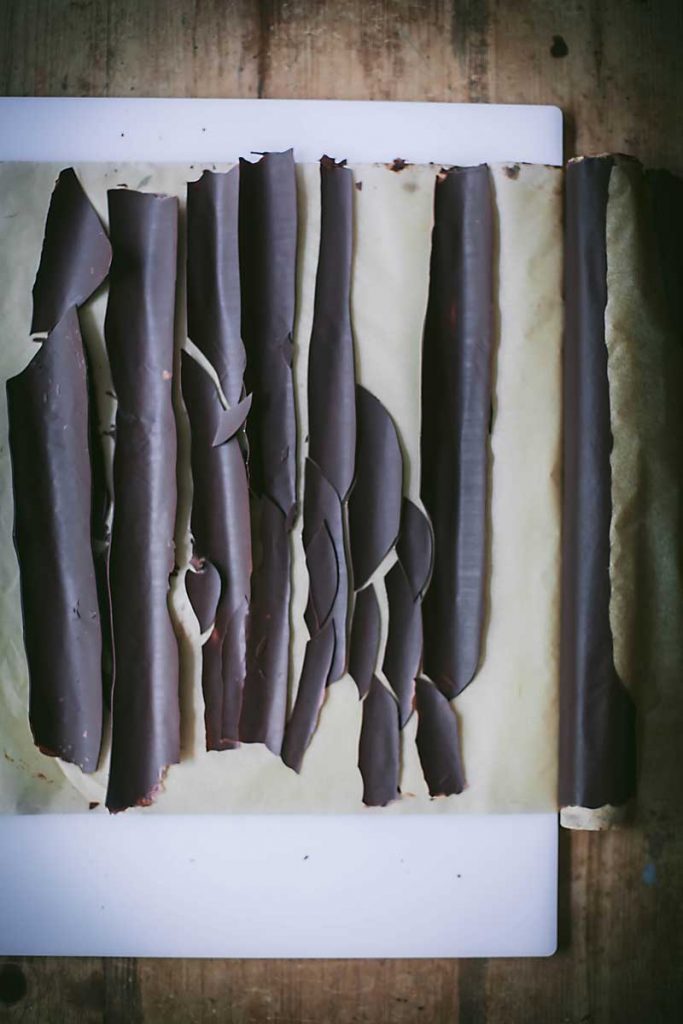 Once the chocolate has completely hardened in the freezer, you can start creating the shards.
Gently unroll the chocolate and the pieces will just break apart in large sheets.
I think it's actually kinda cool to see the chocolate break up with each unfolding rotation.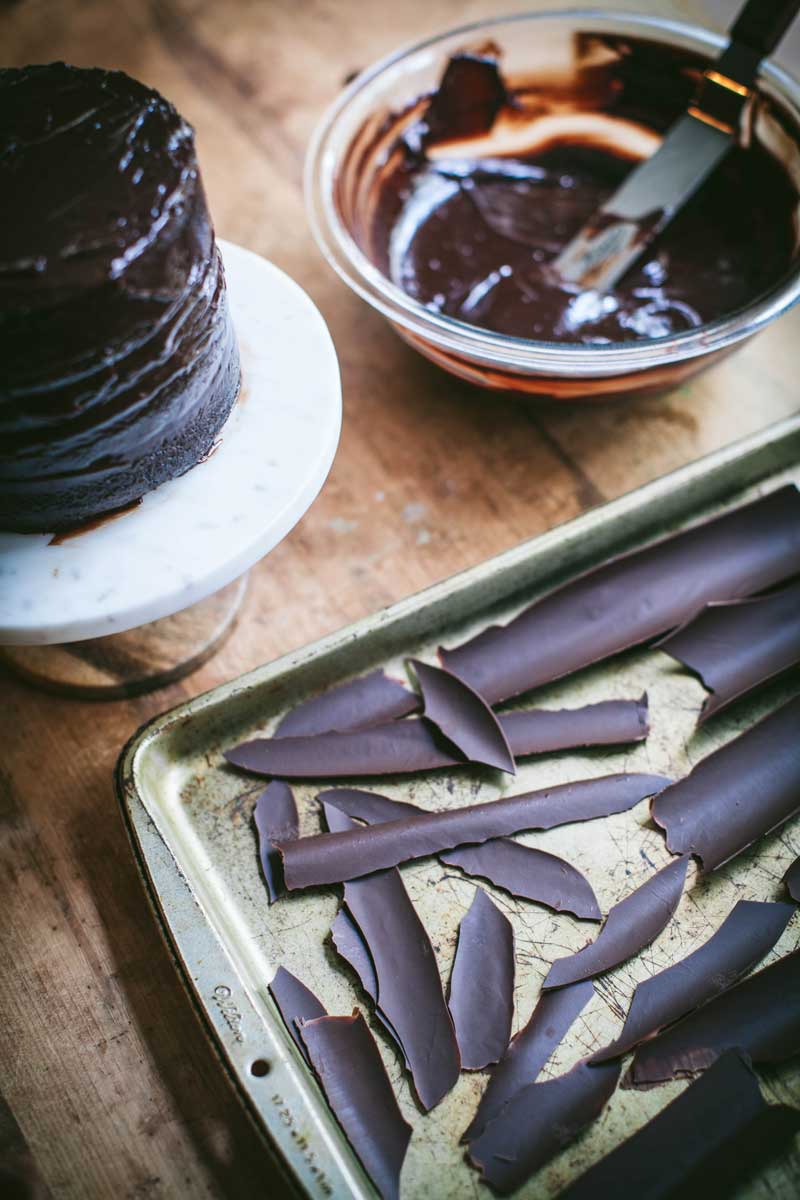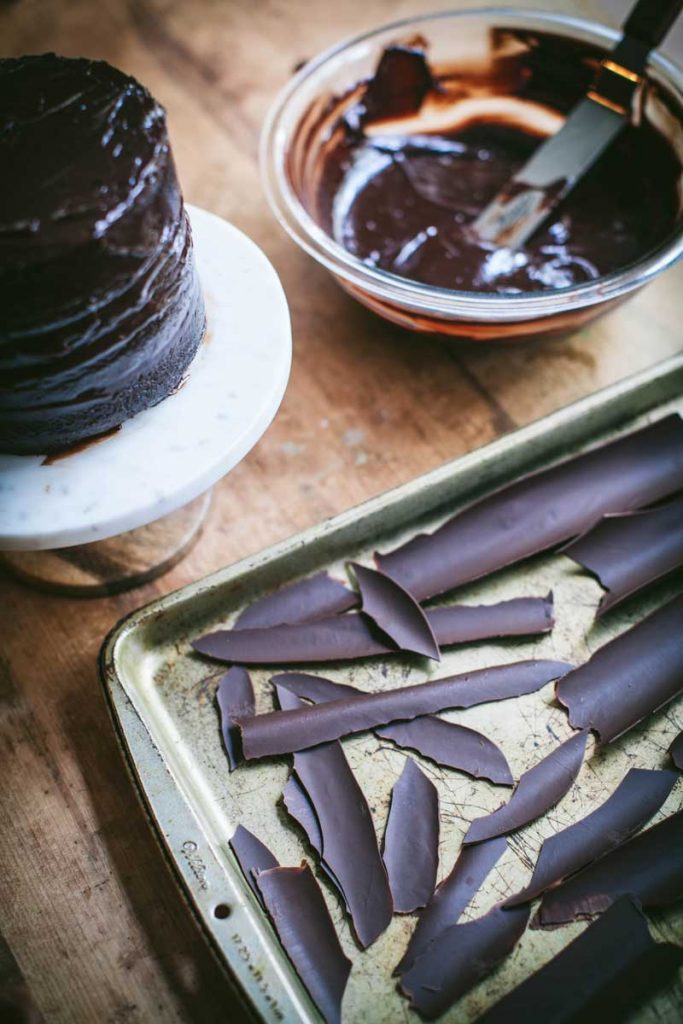 Carefully use the back of a butter knife to break the long pieces into smaller lengths depending on how large you need.
Cover the cake in chocolate ganache and gently attach the chocolate shards against the side of the cake.
GANACHE TIP: To make chocolate ganache, place 1 cup of chopped dark chocolate or chips in a heat safe bowl and set aside. Bring 1/2 cup of heavy cream to a simmer over medium-low heat. Pour the hot the hot cream over the chocolate and lightly whisk until smooth.
If using to frost a cake allow the ganache to cool until you get the desired consistency.
Also, I used a regular box mix for this chocolate cake and 6-inch diameter cake pans.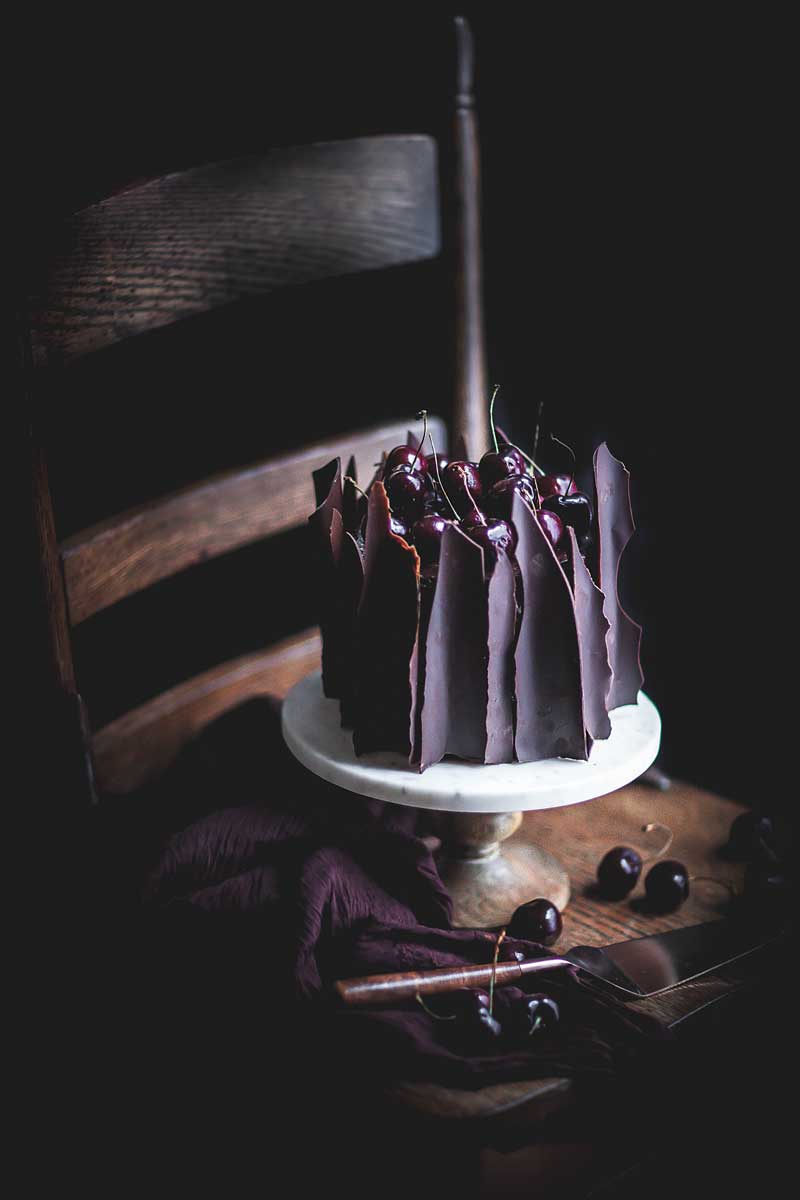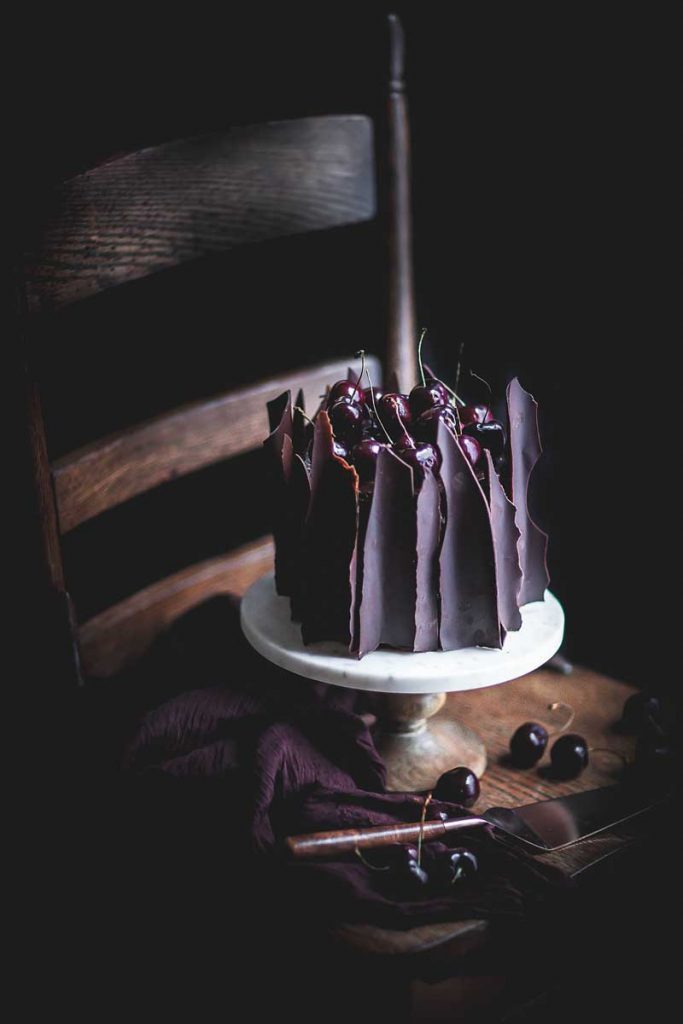 How fabulous would this cake look on your next dessert table?
You'll get a lot of ooohs and ahhhs on this one.
By the way, one of my blogging friends, Judith at Botanic Bleu wrote a really nice feature about this blog as part of her Inspiring Creativity column.
Judith has been a sweet supporter of my creative efforts for a long time and I'm happy to call her my friend.
I'd love for you to check out her site and also meet some of the other bloggers she's written about over at Botanic Bleu. 
Thanks for stopping by.
See you back here next time. ♥