When it comes to Spring, I'm not sure there's a better symbol of warmer days ahead than Cherry Blossom trees.
 Their blooms are always so light, fluffy and downright gorgeous.

The Cherry Blossom trees that line the entrance to my neighborhood are a welcome sight every year as they mark the end of winter.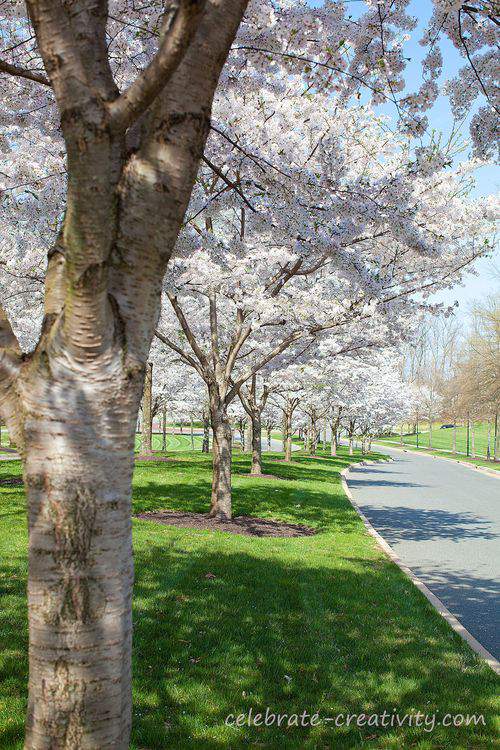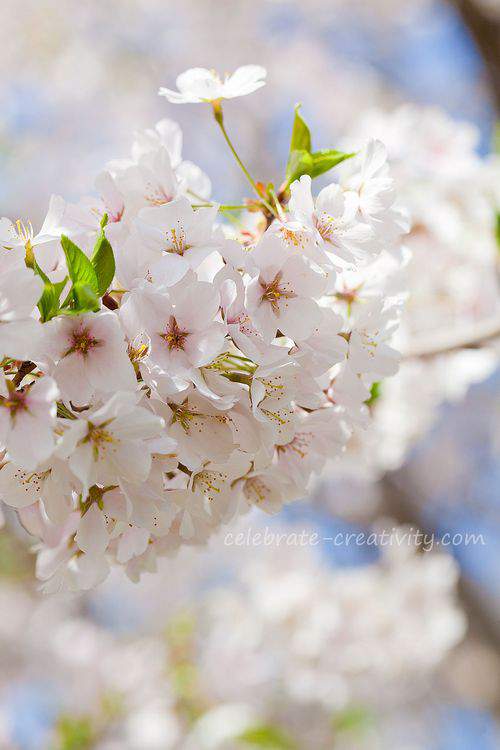 My son, Jordy is always the best helper. 
On this day he acted as my caddy, lugging my photography gear for me as a snapped away at the Spring blooms.
Jordy has really shown a genuine interest in photography and videography and I'm happy to encourage his budding curiosity and talent.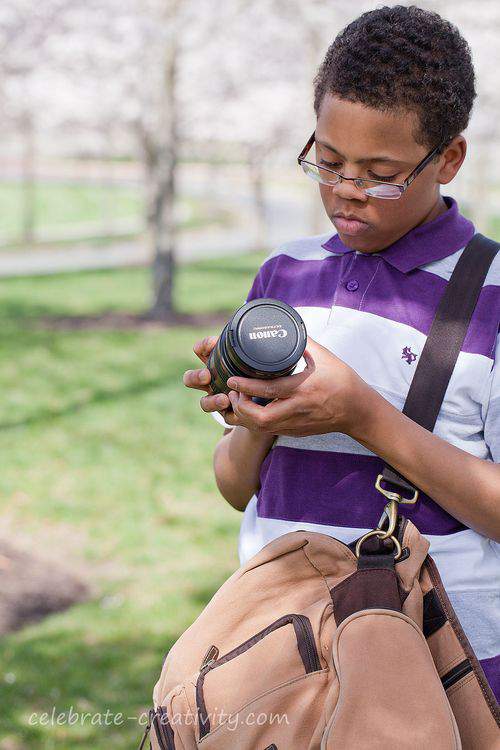 I try to grab a series of Cherry Blossom photos every year.
Regular readers of this blog may recall my handcrafted Cherry Blossom Floral Ball which you can revisit for a fun and easy DIY project. 
My only complaint is that these pretty blossoms are far too fleeting.
Two days after I snapped these photos, these buds turned even more dinstinctly pink and those blooms lasted exactly one day before heavy rains and wind ended the splendid presentation.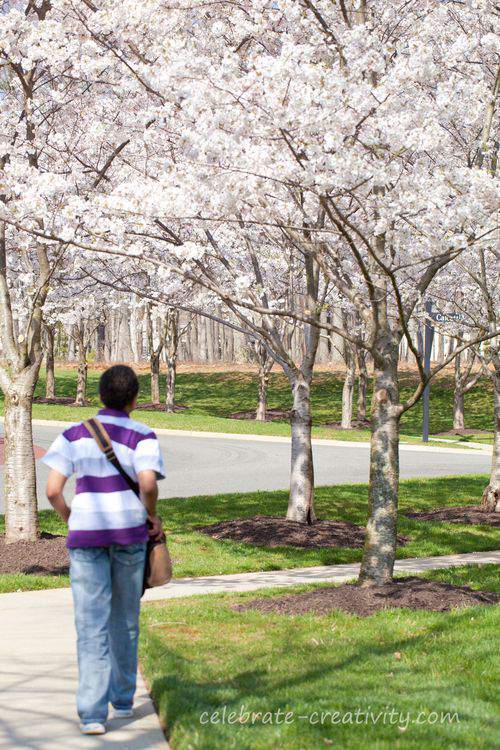 Well, these blooms were sweet while they lasted.
So, do you love Cherry Blossoms as much as I do? What are you favorite signs of Spring? ♥
COMING UP ON MONDAY
With the warmer days of Spring upon us, it's a perfect time to curl up outside under a favorite tree with a good book in hand.
Coming up next week, I'll have a few great ideas to share for your reading and tasting pleasure.
It's all part of my new blog column, GOOD READS.
On Monday (4/29), I'll have a closer look at a few of my latest cookbooks that are so beautiful and yummy looking, your eyes just may water along with your mouth.
See you then.