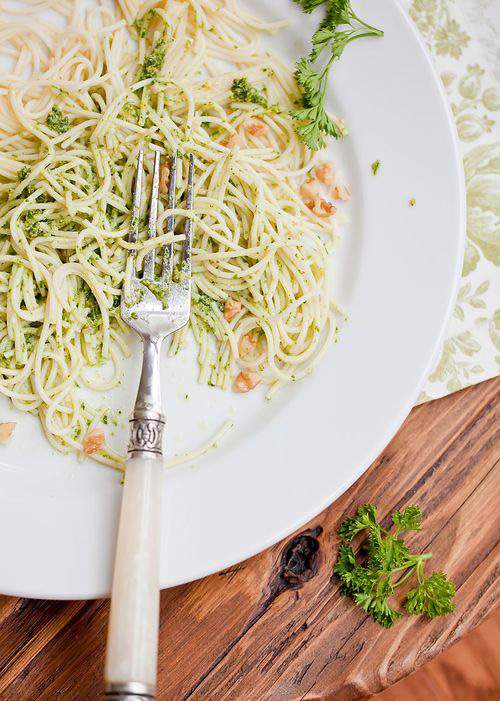 I'm probably the only one this late for dinner, but before recently, I never tasted Pesto before.  I know, I know.
Well, now that I've emerged from my culinary rock, allow me to share with you my latest favorite, super easy recipe for PESTO. 

At the heart of this Pesto is the herb, Basil. 
Basil is definitely one of my favorite herbs to grow and I've had great success with home-grown harvests over the years.
I love the distinct aroma of Basil and its thick, full leaves always look so healthy and vibrant. 
This photo below is from my herb garden crop from last year.
The recipe I'm sharing with you today is courtesy Nana Banana (my mom) who guided me through my first-ever batch of Pesto (it's foolproof by the way).
You'll only need a handful of ingredients including fresh basil leaves, parsley, parmesan cheese, garlic, olive oil and chopped walnuts (optional). 
The precise measurements of each ingredient are in the downloadable PDF below.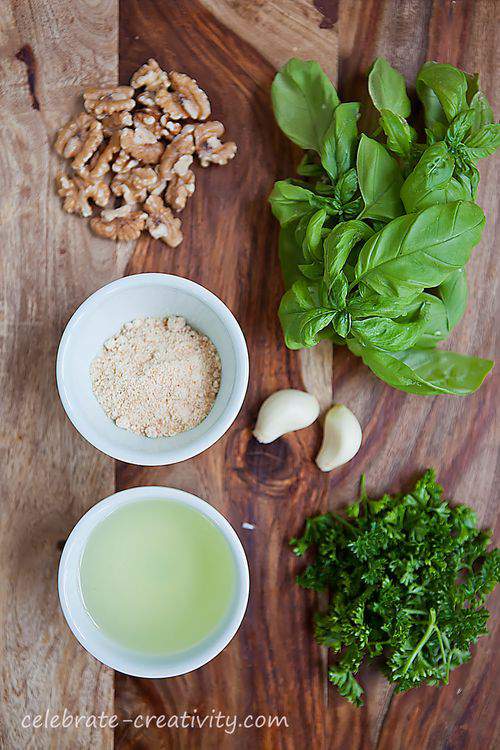 Place the parsley and basil into a food processor or blender and chop it mixture.
All the ingredients blend so smoothly and easily together.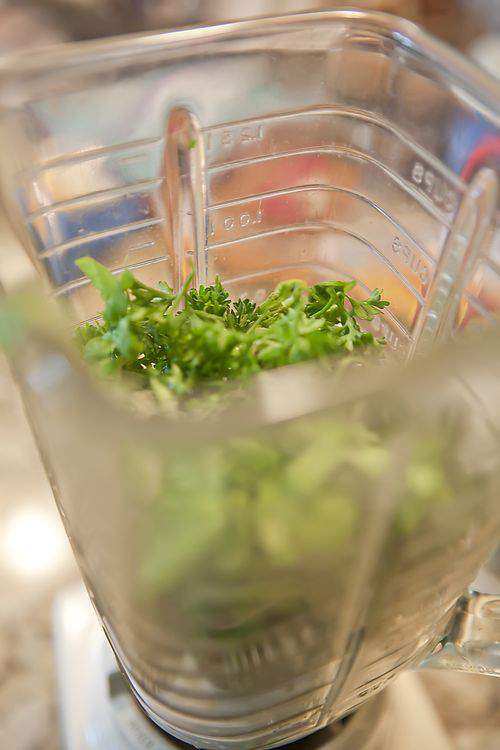 After a few spins in the blender, the ingredients produce a perfect Pesto. 
It only takes a few minutes.  Yes, it's that simple.
A tablespoon of Pesto in the center of a plate of pasta makes for a declicious looking presentation, especially when garnished with a bit of parsley on the side.
Sprinkle walnuts around the dish as desired.
NOTE: Don't forget about potential nut allergies among lunch/dinner guests.  If serving to guests, it's always best to keep (optional) nuts in a separate dish.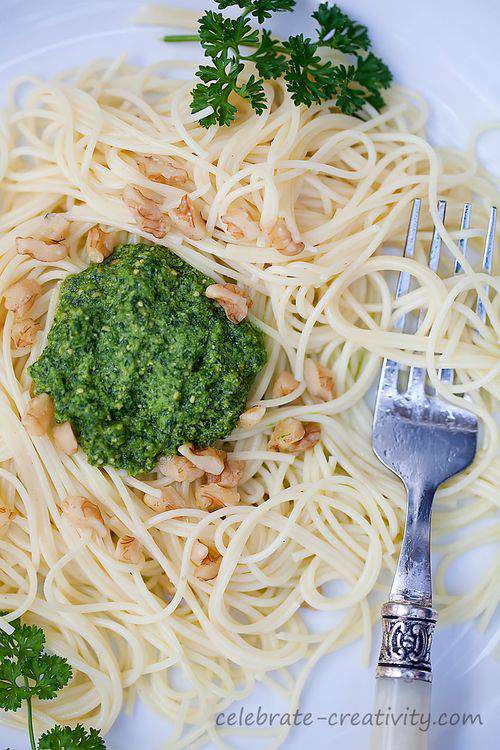 If featuring Pesto at your next lunch or dinner gathering, pour the Pesto in a dish with spoon and allow everyone to help themselves.
Wouldn't this Pesto look beautiful in a decorative dish or server?  I'll definitely do that next time I make this.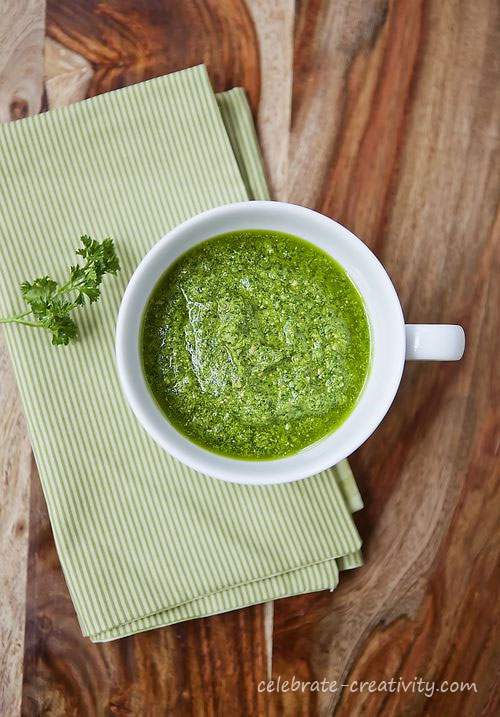 By the way, pesto is not only delicious with pasta, it's also pretty tasty spread thinly on toasted french bread or breadsticks.
Nana Banana typically eats her Pesto with spaghetti but she also adds a colorful, tomato-filled salad on the side as a way of introducing more color to the table.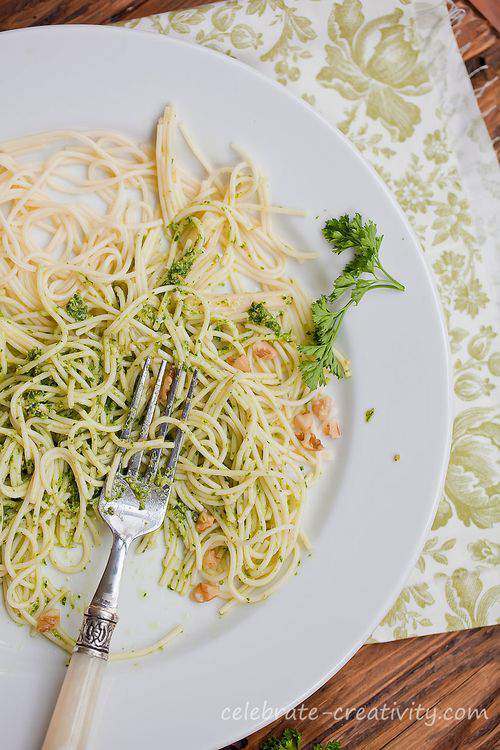 So, have you ever made Pesto?  Or are you new to Pesto (like me)?
If you've never made Pesto before, I hope this post inspires you to give the recipe a try. ♥
COMING UP ON MONDAY
Spring is in the air and in my neck of the woods, so are the cherry blossoms.
Coming up on Monday (4/22)  I'll share a look at one of my favorite blooms of the year.
Hope you pop by this blog again next week for a closer look at sweet blossoms.
See you then.