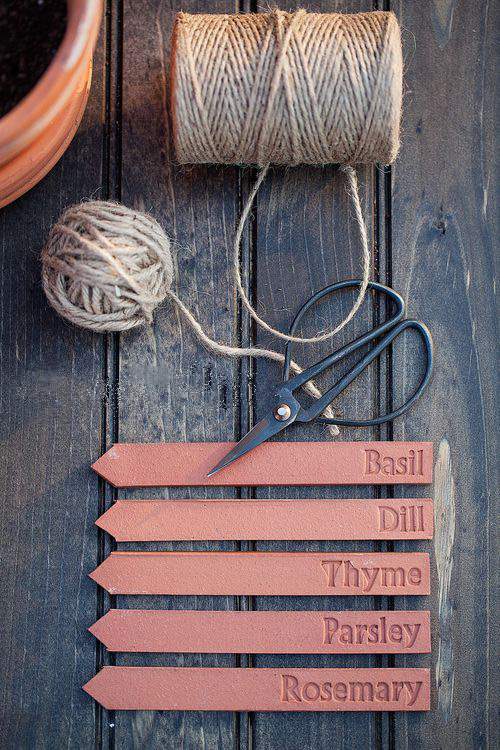 I have big gardening plans this year.  Well, actually it's small-scale, container gardening but my plans are big nonetheless.
This weekend, I dug up and dusted off various supplies from last year in preparation for my green thumb efforts.
I have a number of projects planned and tops on the list is setting up my my annual herb garden.

These terra cotta markers are "on loan" to me from Nana Banana (my mom).
I used them for the first time last year and they looked so pretty sitting in my herb pots, I just have to use them again this year.
Sorry, Mom.  I promise I'll give them back one day.  Really, I will.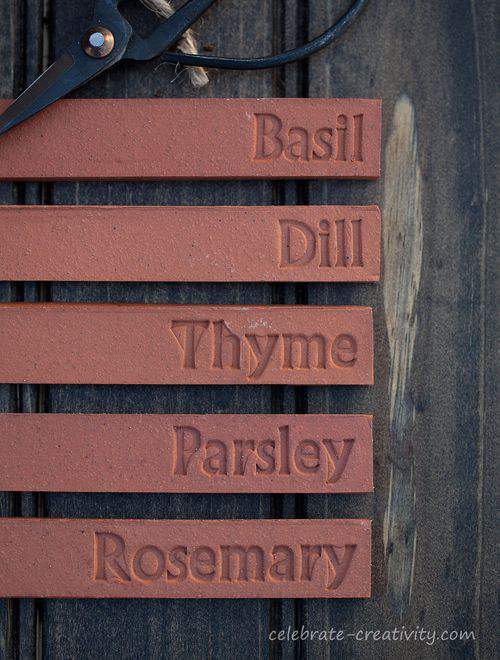 I generally use a combination of plastic pots and clay pots for my herb gardening.
You may recognize these terra cotta pots with the black, scalloped labels that I used a while back.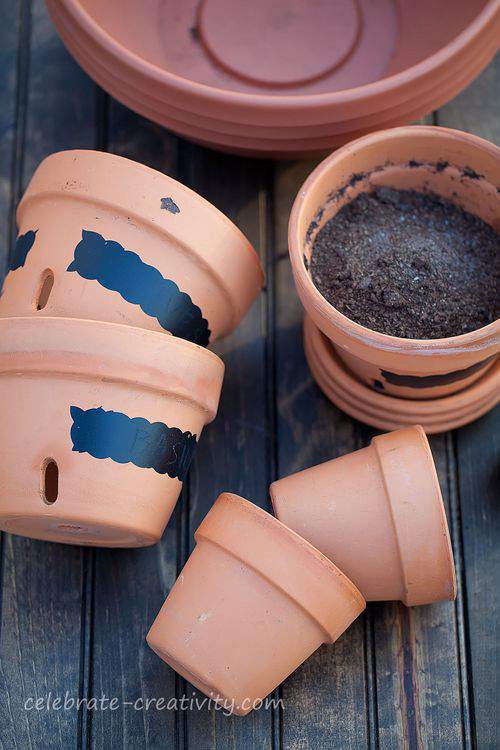 If you have time, you can revisit my tutorial on how to make these scalloped chalkboard labeled garden pots which are as fun to make as they are easy to make.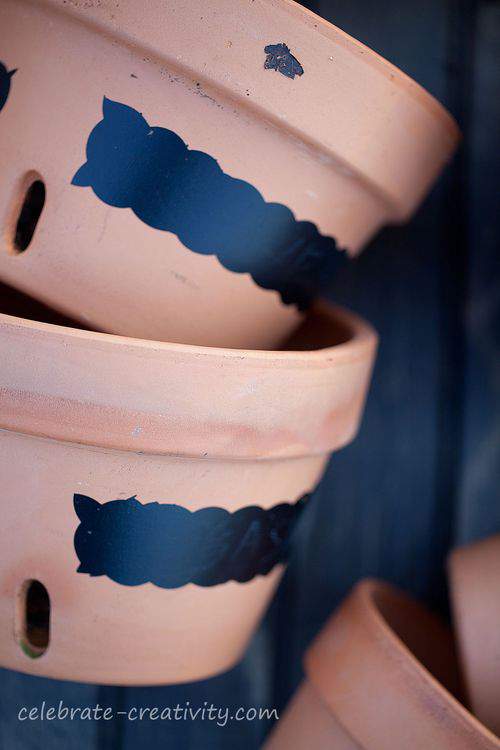 Regular readers of this blog may recall what a big book collector I am and I have tons of topics on my shelves.
It's nice to be able to reach into my personal library and pull out helpful resources and lately, I've been browsing these books for tips and techniques.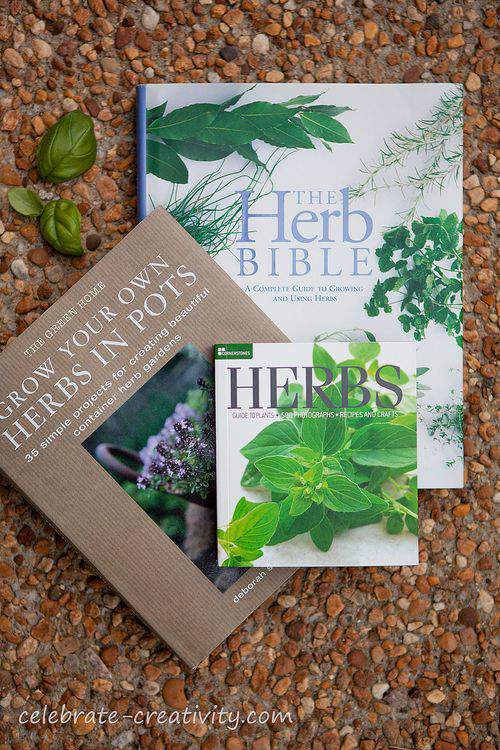 I think it's pretty cool to watch plant growth from scratch so I love growing herbs from seedlings.
Oh, the abundant seed choices.  When I see seed packs, I have to pace myself because I want one of everything.
I had a pretty successful herb garden from seed-scratch last year and you can check out that post by clicking the link above.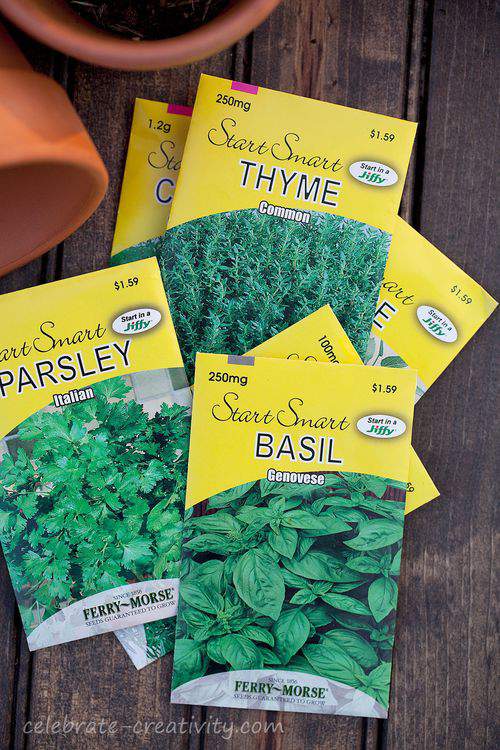 If you plan to grow your herbs from seeds, don't forget to pick up seed starter soil which is rich in the precise nutrients your seedlings need for maximum growth.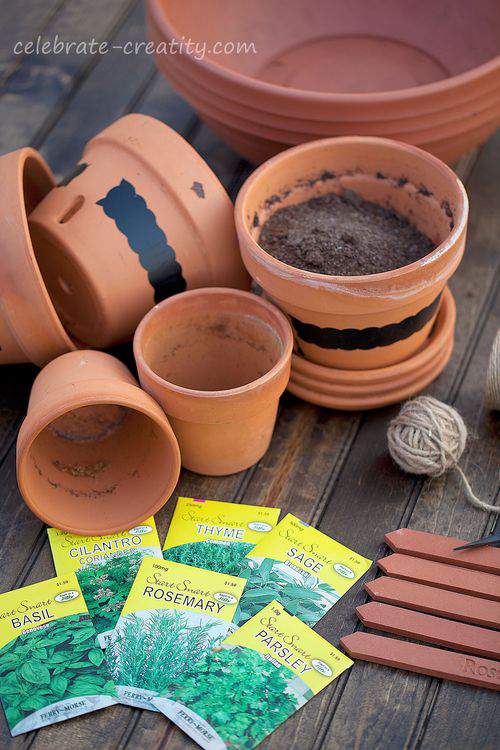 This year I've decided to grow a combination of plants from seeds as well as a few nursery-started herbs.
I love using Basil in various recipes so I picked up a few pots at one of my favorite nurseries.
Just look at those lush, distinct Basil leaves.  They're going to taste oh-so good.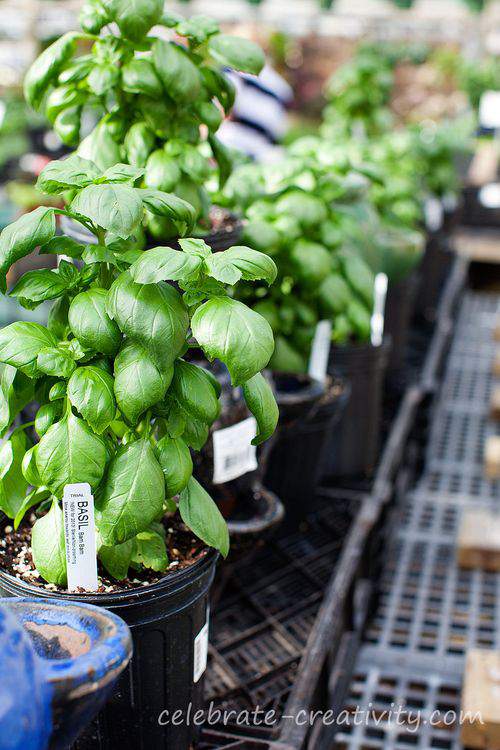 If your nursery herbs are already in peat pots, there's no need to remove the plant from its biodegradale shell.
However, do make sure you peel off the bottom of the pot and loosen the roots so they can quickly dive into the soil.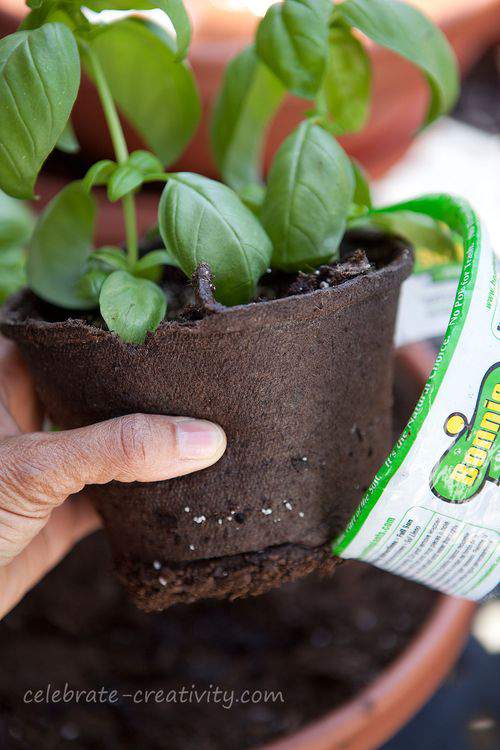 Drop the peat pot into the soil and cover completely.
Give it a good soaking and then sit back and wait for the green goodness to spread.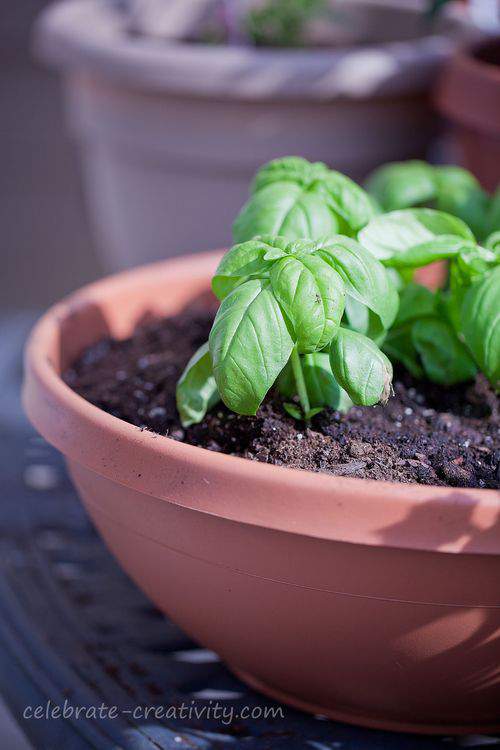 It won't take long before this planter will be covered and filled-in to the brim with brand new Basil leaves.
Stay tuned, I've got a number of great recipes that require Basil that I'll share with you throughout this season.
I'll also keep you posted on how my herb garden is growing.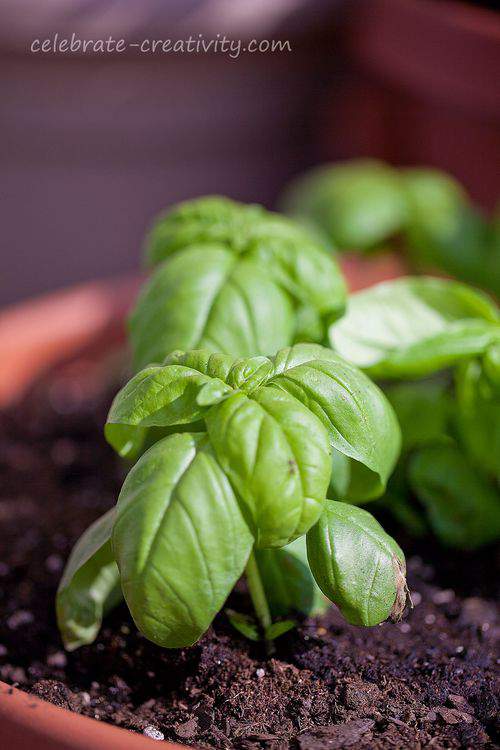 So, have you ever grown your own herb garden?  If so, what is your favorite herb to harvest?
If you've never grown your own herbs, I hope you're inspired to give it a try this year.
 COMING UP ON FRIDAY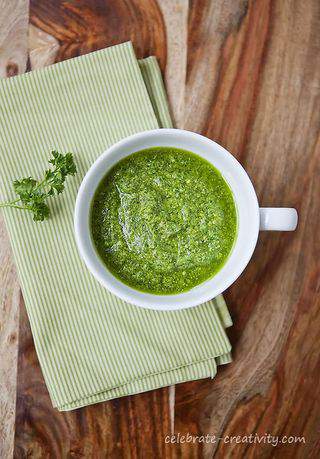 Coming up later this week, I'm sticking with my herb gardening theme with a look at delicious Pesto.
Sweet Basil is at the heart of this recipe which is courtesy Nana Banana (my mom) and it's so super simple to make, you'll wonder why you never made it before.
Coming up on the next FRIDAY FOODIE (4/19), I'm making Pesto that's practically perfect in every way (if I can borrow a line from Ms. Poppins).
Hope you stop by again.
See you then.  ♥