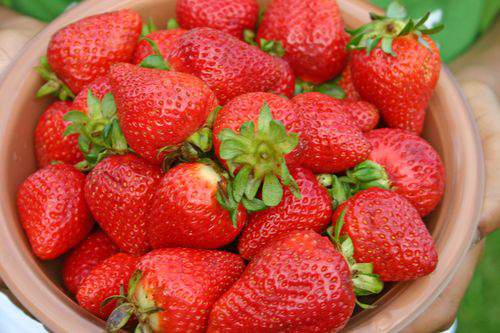 I'm sure I've mentioned on this blog before how much of a gadget gal I am. 
I love gadets and tools and anything that makes life, projects and activities that much easier to navigate.
My latest gadget obsession (make that gadet aquisition) is tied to this bowl of juicy strawberries.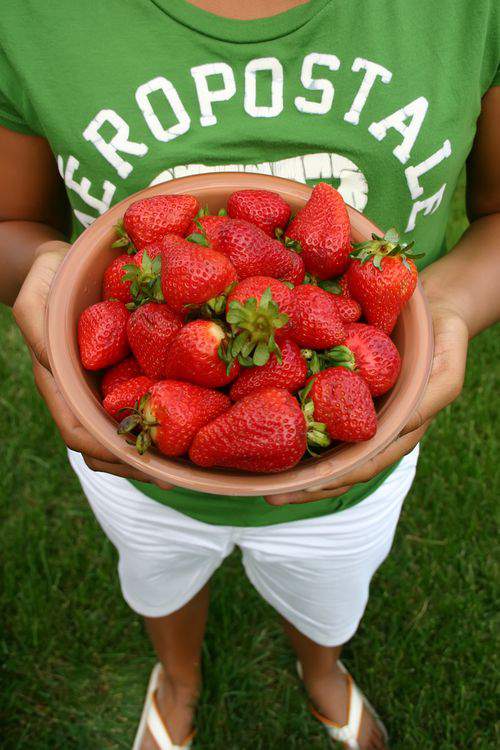 OK, I've got to throw in one more shot of these strawberries just because I like the way they look.
You can almost taste them through the screen, can't you?
OK, now let's talk about my new gadget.  Perhaps many of you are already familiar with this little kitchen tool.  I personally had never seen one of these before. 
It's a strawberry pitter or at least that's what I call it because it works just like a cherry pitter which I am familiar with. 
Actually Williams-Sonoma calls it a Chef n' Huller.
It has a sharp, closed, metal claw that opens up when you push the lever underneath.
This is super easy to use and even safe for older kiddos to handle.  I think it puts a little fun into strawberry preps.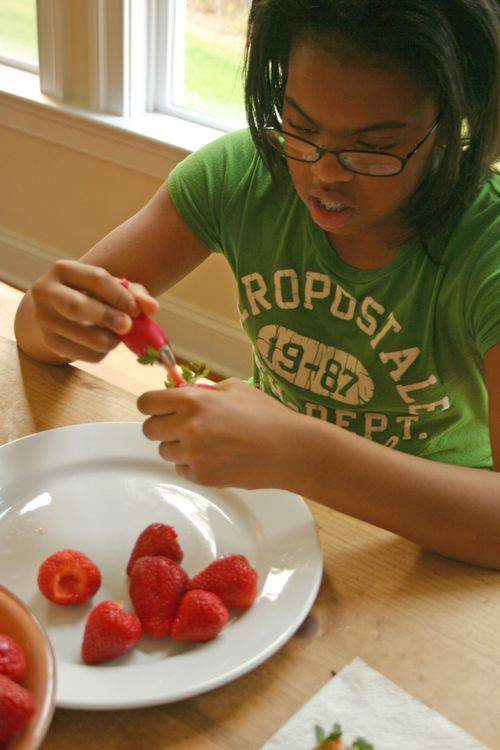 Open up the metal claw and stick the prongs into the strawberry.  Twist and pull and the stem and leaves are cleanly separated from the fruit. 
It takes a little practice to get the twist just right but once you've done three strawberries you'll have the hang of it.
This is so much more economical than the way I used to remove the stems.  I used to just slice the stem and leaves off and in the process lost much of the strawberry along with it.
As you can see in the photo below, you get to keep a lot more of the strawberry this way.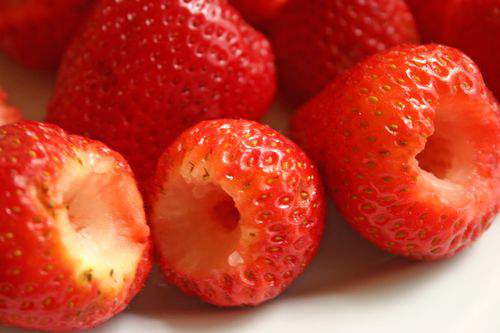 The other benefit is that the little cavity that is created when the stem and leaves are removed can be filled with other tasty things-like whipped cream.
Yummy!
I think this is cute.  You can't leave these cream-filled strawberries out too long or the cream will go all soupy on you.
I suggest you fill the strawberries, freeze them and pull them out just before serving.
This is such a simple gadget.  Since it's new to me, I still find it pretty novel.
Since I'm pretty smitten with this gadget and because I really appreciate your support of my blog, I thought it would be fun to giveaway a couple of these fun gadgets.
Leave a comment identifying one of your favorite gadgets and how you use it.  It can be a food or kitchen or craft tool or whatever gadget you'd like to share.  My guess is that everyone reading this is probably a "gadget person" too.
Tweet about this contest and leave a separate post to increase your chances. 
Be sure to list your favorite gadget between now and Wednesday, October 13, 2010 at midnight EST.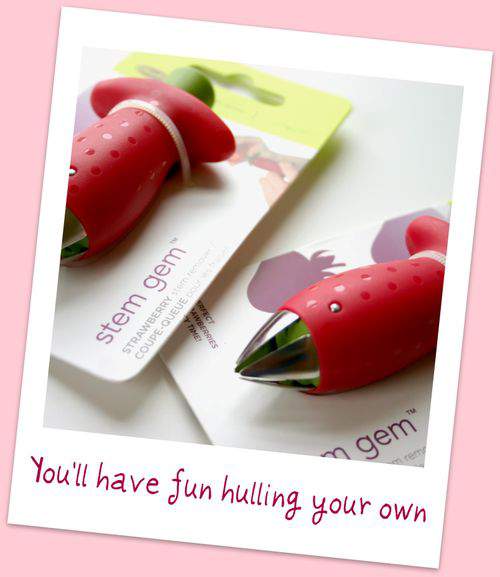 Meanwhile, you may recall I mentioned in my Creative Connection post last week that you'll start to see a few changes around here as I continue to evolve as a blogger and tweak my site in new ways. 
Among several new columns planned, I'll be sharing a post like this one from time to time, that I will put in the category of Fun Finds.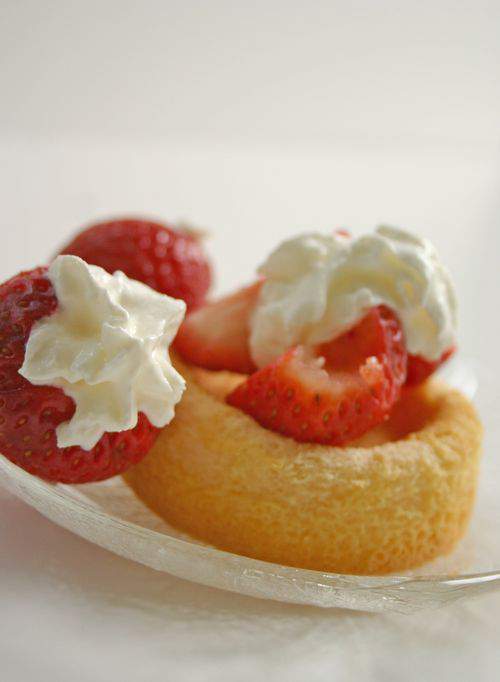 As always, thanks for your support and interest in my creative efforts. 
Now, time to eat some strawberries and cream dessert. ♥