I love miniature dressforms.  They're good for simple decoration on a dresser or as you can see in the photo below, for holding and displaying jewelry.
This wire dressform is one of my favorites in my small collection.

The only drawback to this particular dressform is that I can't fit as many necklaces on it as I'd like and the ones that do fit have to be piled up on top of each other.
Well, this post is all about creating a solution to that necklace storage problem by giving this dressform outstretched arms.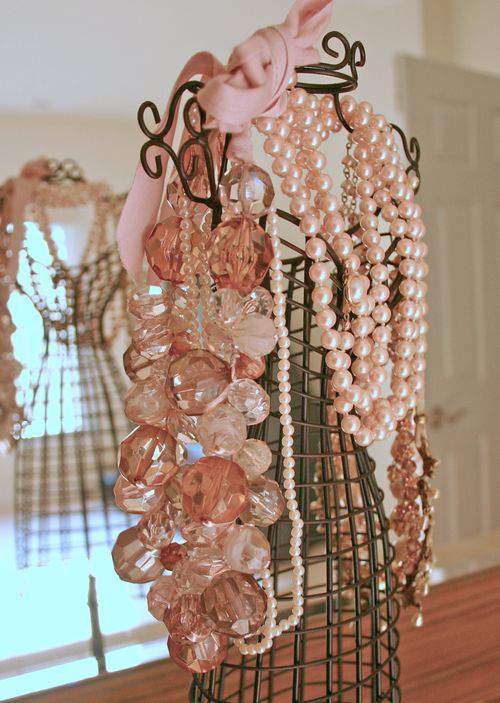 You'll only need a few simple supplies for this easy transformation project, including a few wooden dowels and matching paint.
Spray paint the wooden dowels in a well ventilated area (outdoors is best).
I choose a fine textured paint finish that has a matte appearance so that it looks closer to the wire on the dressform.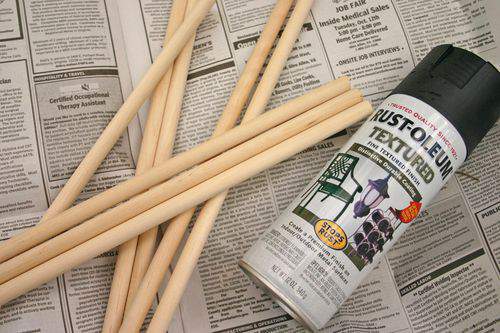 Also grab a few hanger screws at your local hardware store.  Hanger screws have a flat end as well as a pointed end.
These screws come in various widths and lengths.  Make sure you choose have a width that is not larger than the width of your wooden dowel.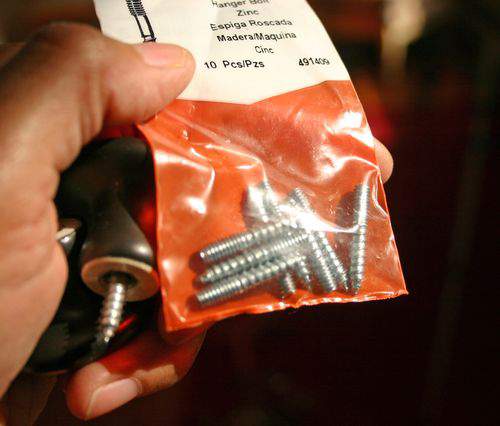 You'll also need a pair of drawer knobs that you can also find at your local hardware store.
First, insert the flat end of the hanger screw into the two drawer knobs.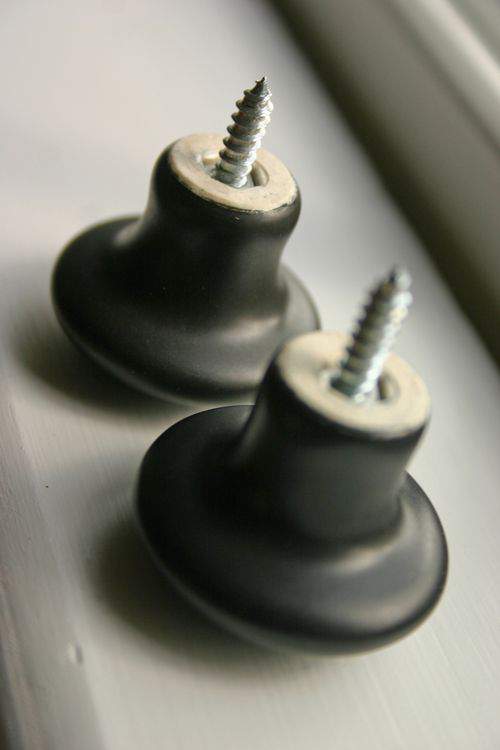 Because the dowel will essentially become the arms of your dressform, determine how long you want those arms to extend on either side of the center and then cut the dowel down to desired size.  I cut my dowel down to 18-inches.
After cutting dowel down to size, screw one drawer knob into one end of the wooden dowel.
NOTE: Depending on the width of your dowel you may need to drill a small starter hole into the center of the dowel first.  The first few times I screwed the point into the dowel without a starter hole, the dowel cracked.  A small, drilled hole helps prevent the wood from splitting.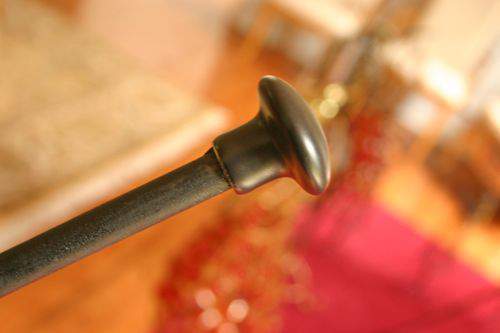 This dressform is the perfect design for a project like this because the dressform already has two perfect arm openings built into the wire.
By the way, I found this dressform at Pier One Imports.

Insert the wooden dowel directly through the arm openings.
Once the dowel is through the arm openings, simply attach the second drawer knob on the other end.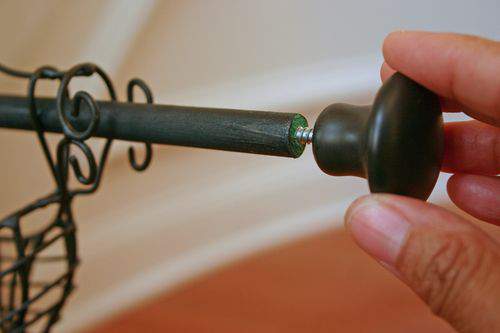 Take a look at my necklaces now.
No piece is piled up on another and there's lots of room to see everything here and get to it easily.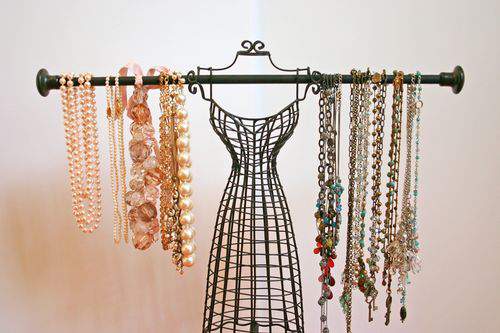 Screwing on drawer knobs (as opposed to gluing on an end cap) also allows you to remove the dowel later, if you decide you want to return to an armless dressform.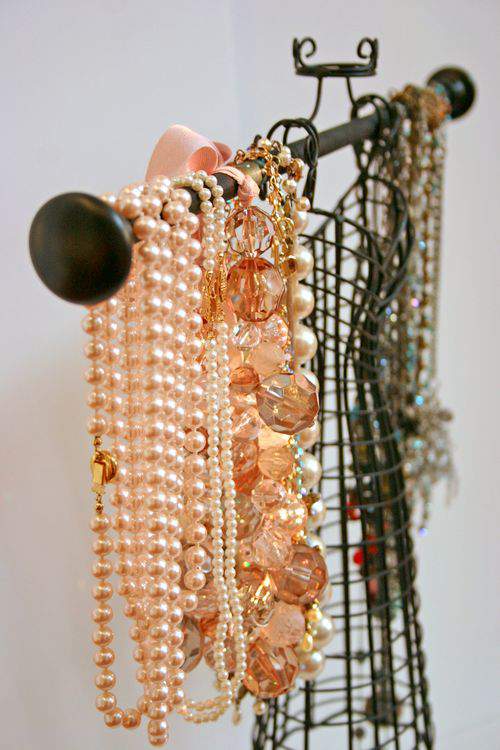 This dressform makeover magic project is a simple, one-day task that will make your wire dressform more practical and useful and your jewelry much more visible.
Of course, when you can actually see your jewelry, you're more likely to wear your jewelry. ♥