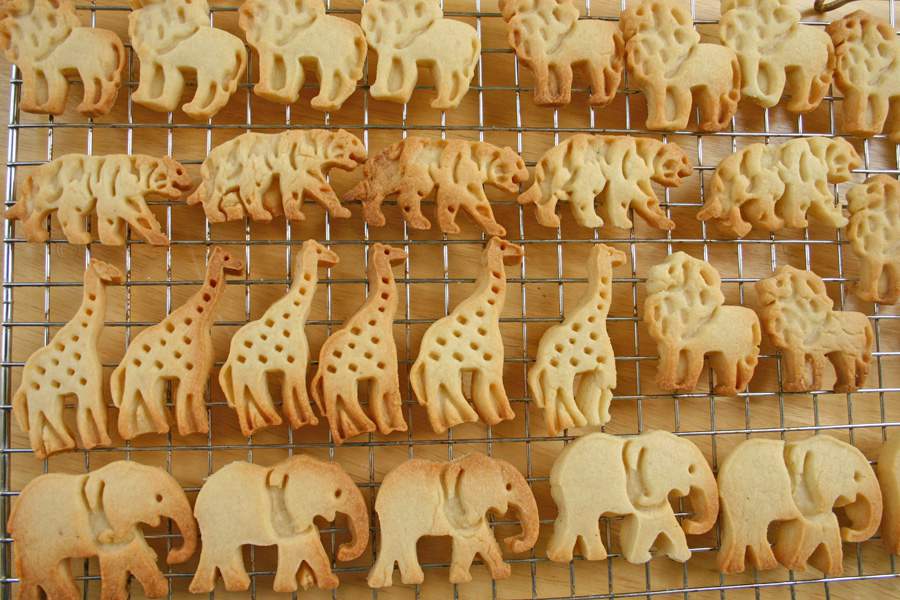 We have a winner!
First, I want to send a huge thanks to everyone who took participated in the giveaway over the last few weeks.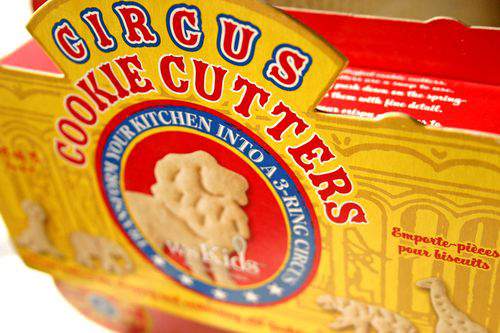 These cookies are a great tasting treat and super fun to make with any cookie cookie cutter.
Remember, there's a delicious recipe card download in my original animal cracker cookie post.
With school back in session, keep the animal cracker packaging in mind for your next fundraising event.
Animal die cuts are available from a variety of manufacturers.  I used animal print ribbon, but I recently saw animal print duct tape at Michael's craft store which would also work well for this project.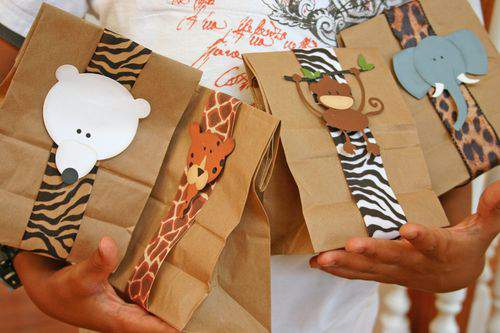 OK, let's get to the RESULTS of the cookie cutter giveaway.
I had to conduct the drawing the old fashioned way since my blogging platform does not assign a number to each comment.
I printed all the comments out and then cut them in strips.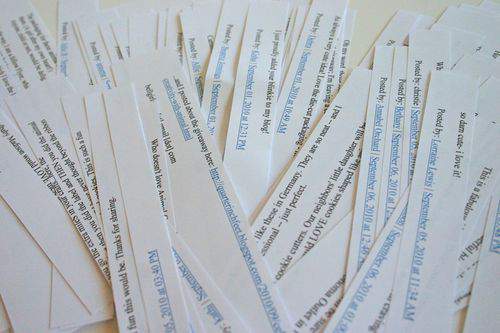 Each comment was then folded over several times and dropped into this pretty tray of delicious "take a chance".
Good luck to everyone.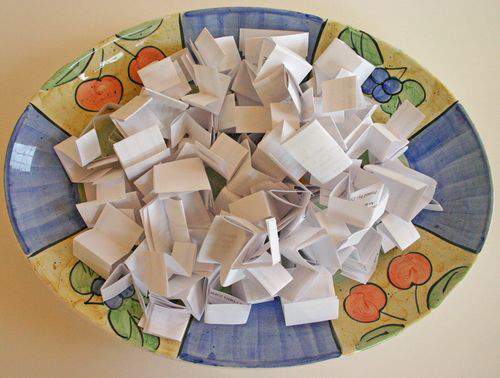 Since Jordy helped me throughout the original animal cracker cookie project, I let him do the honors this morning before school.
Ready, set, eyes closed, go!  Drum roll please.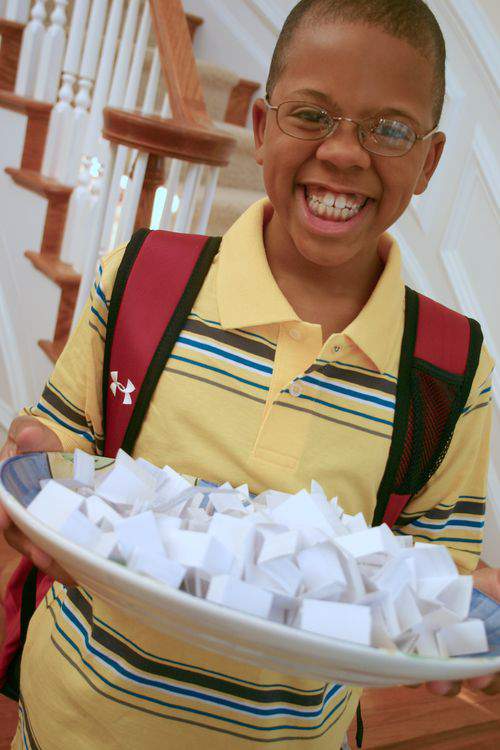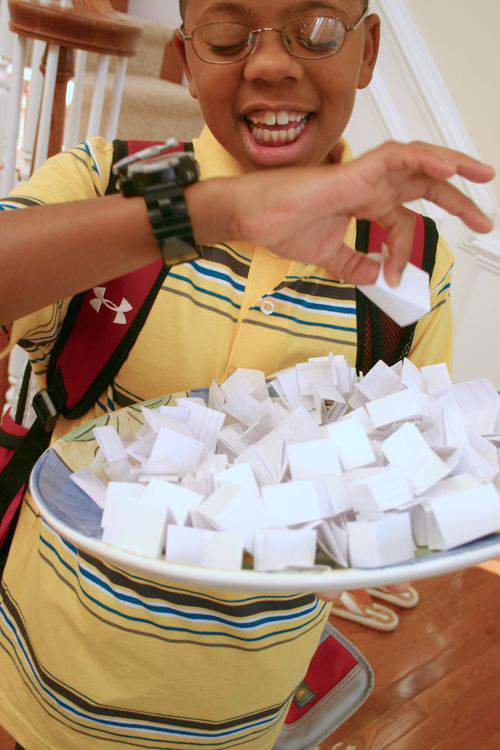 And the winner of the animal cracker cookie cutter set is…..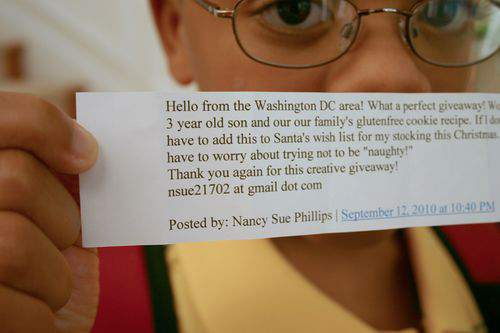 Congrats to Nancy Sue Phillips.
Nancy, send me your mailing address so you can start stalking your postman for your cookie cutters.
You're going to love them.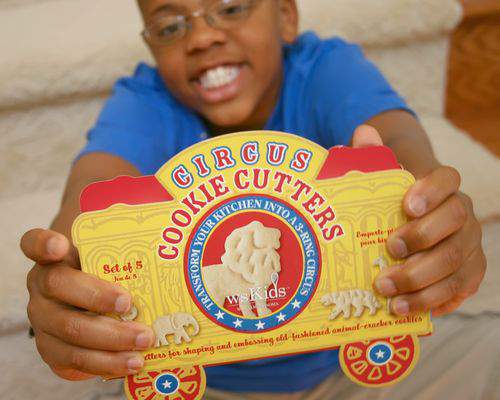 Meanwhile, don't forget, to "like" celebrate-creativity on Facebook and grab a button for your blog if you care to.
Code and link are in the left hand sidebar of this blog.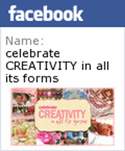 Also, I'll be at the Creative Connection Event in Minneapolis, MN this week.  If you'll be there too, look for me.  It will be fun to connect with blogging friends IRL.  See you there.