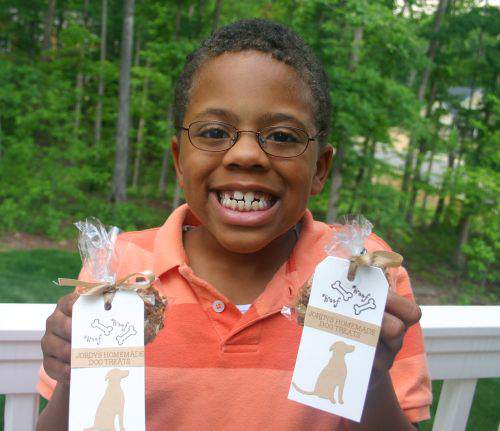 Who doesn't love a great cookie?  However, sometimes those home-made sweet treats just go to the dogs. 
In this case, that's actually a good thing.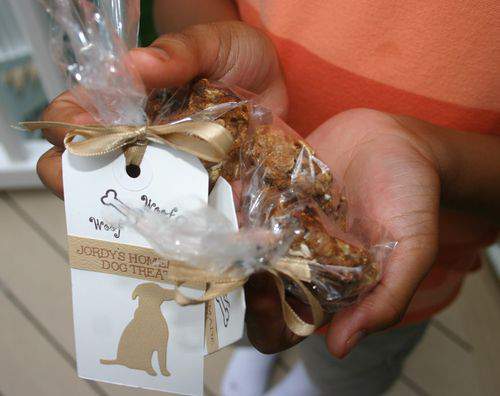 These crunchy cookies look good enough for humans and they are safe enough for two-legged consumers, but these goodies were made specifically for four four-legged friends.
These treats were part of a school project in volunteerism for Jordy's class.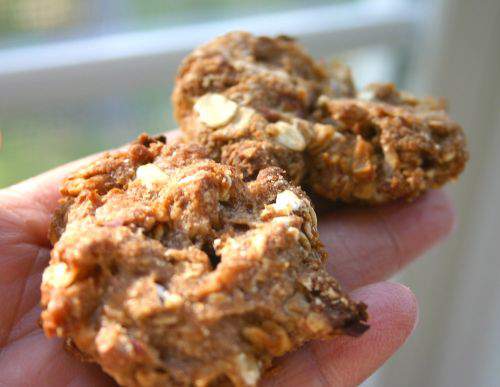 Jordy initially wanted to do some volunteer dog walking at our local animal shelter but he was not old enough to meet the dog handling requirement.  So he decided to donate home-made doggie treats.  
Since we couldn't find any doggie treat recipes in my extensive cookbook collection  we just Googled the topic.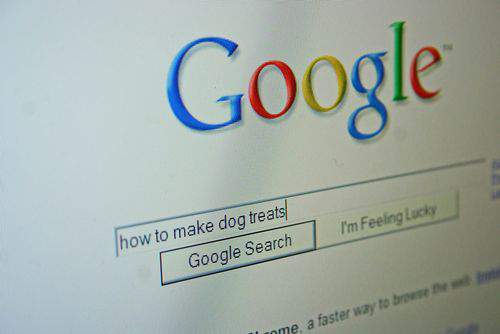 Jordy insisted on preparing everything himself.
I think this is a great project for any youngster to tackle and a perfect exercise in volunteerism.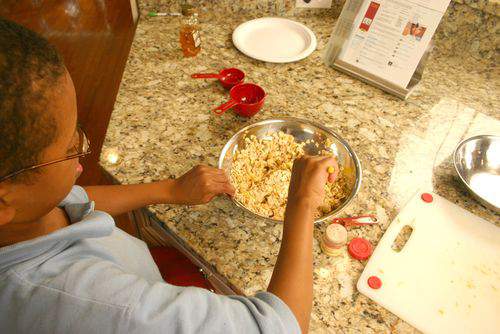 In every recipe there's always at least one ingredient that stands out to every cook.  In this case, that ingredient was honey.
Jordy stole his fair share of honey-tastings too.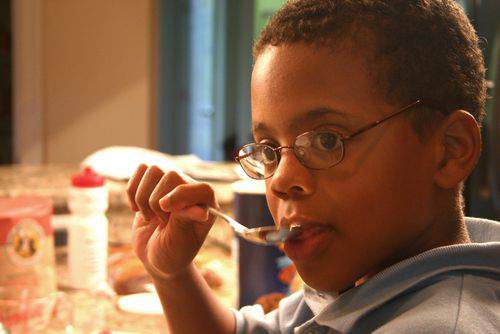 This project didn't take much time to pull together.
Of course, you don't have to wait for a school assignment to try this at home.  Check with your local shelter organization because many of them welcome treat donations for their furry residents.
Ok, everything is all rolled out.  Looks good to me.
Time to pop these treats into the oven. 
You may already be familiar with my mantra about presentation being as important as content.  I really try to drive that concept home to my kids even when it applies to treats for dogs.
With that in mind, we decided to dress up the treats with handmade tags similar to my banana bread recipe cards that I featured here last year.
We pulled out my trusty die cutter for that part of the project.  This tool uses cardstock, pressure and an image on a metal plate to create a fun die cut.
There are loads of die cut images available to suit any theme or project.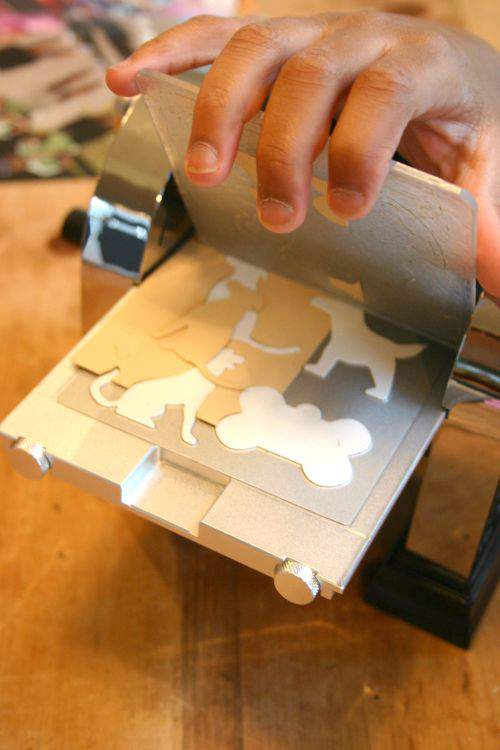 These cute doggie shapes are a perfect addition to the tags. 
Keep working Jordy, you're not done yet.  We only need about 4 dozen of these canine cardstock cutouts.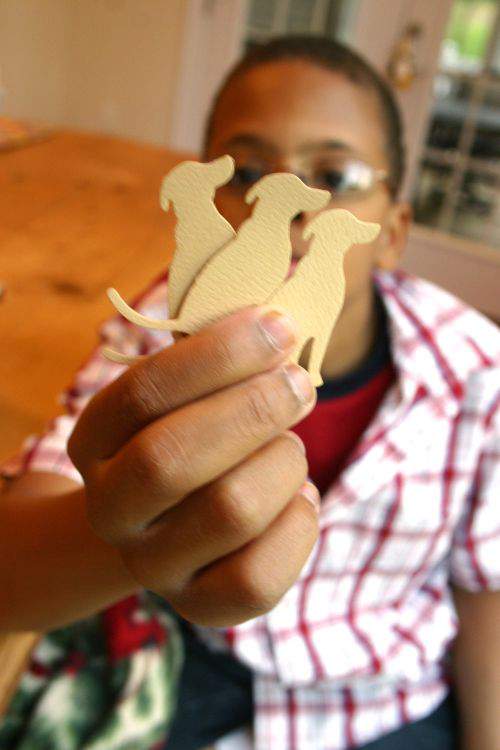 I printed Jordy's slogan multiple times onto textured cardstock.  We then cut the slogan out in strips and glued them to these white pre-cut tags.
Jordy used a "woof woof" rubber stamp to add some whimsy and then glued the doggie image onto the tag.
Oops, no apostrophe for this particular font software.  No problem, we can add that by hand.   
Jordy insisted on including the ingredient list on the back of each tag.  He said just in case any dog had an allergy the new owners would definitely want to know what was in the treat. 
As you can see, nothing but good old wholesome ingredients included in these cookies.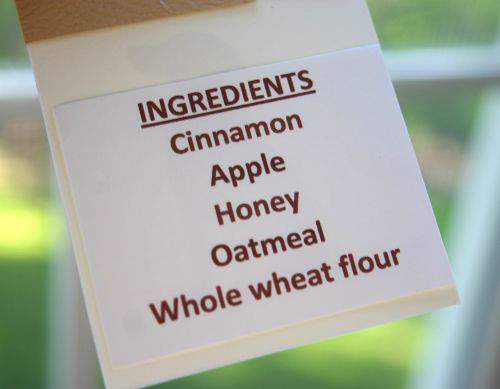 We put two treats per plastic baggie and then attached the tag to each bag using a matching brown satin ribbon.
I think this makes for another great looking presentation.  
One look at Jordy's smile and you can see how excited he was to deliver his homemade goods to our local Society for the Prevention of Cruelty to Animals (SPCA).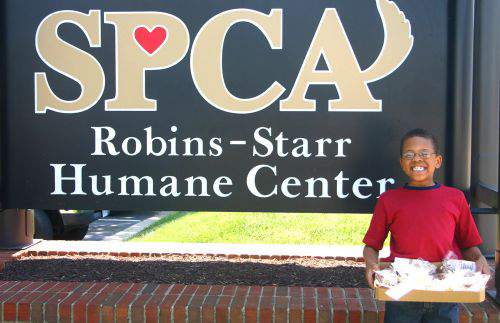 The workers at the shelter were definitely smitten with Jordy and his volunteer effort.  They were quick to compliment him on his treats and packaging which turned out beautifully.  
While the SPCA employees were impressed, Jordy had a chance to see for himself how his treats rated with his target audience-the dogs.
We had a big bag of extra treats with us and we walked through the shelter so Jordy could actually hand-feed some of the pets. 
It's not an overstatement to say that Jordy was definitely the most popular visitor to the SPCA that day.
We discussed the visit on the way home and Jordy said he thought the dogs would be happier eating his treats and it would show on their faces. 
He added that he thought that a happier-looking dog may have a better chance of being adopted by a loving family.  
I certainly like Jordy's rationale. 
I think this school project illustrates how creativity can be interjected into any assignment at hand. 
More importantly, this was a good lesson for Jordy in the value of volunteerism and a reminder that little acts of kindness can go a long way even when the beneficiaries are furry and four-legged.
I'd say Jordy's canine catering cookie caper was a huge success. 
Woof, woof! ♥