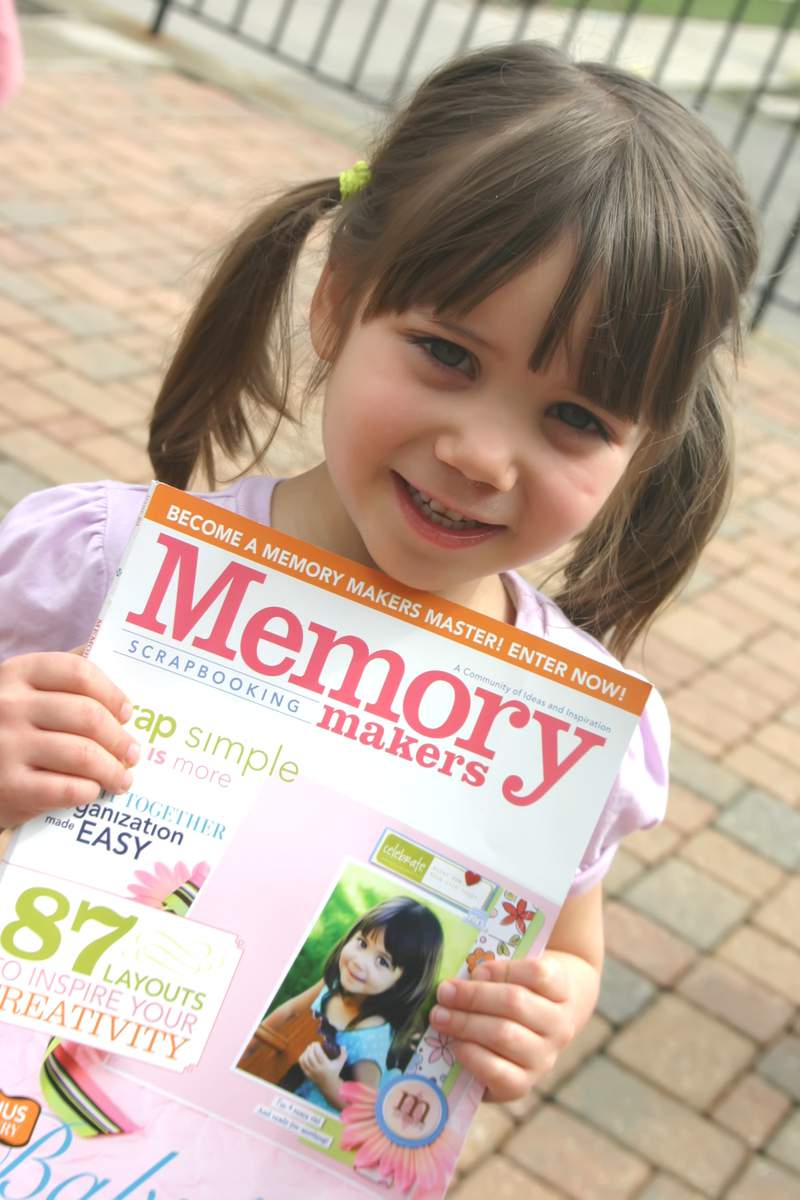 It's great to be a cover girl!  Just ask 4-year old Maeve and I think she'll agree.  That's Maeve on the cover of the May/June 2008 issue of Memory Makers magazine.  That's also my scrapbook layout on the cover. 
What a fun thrill for both of us!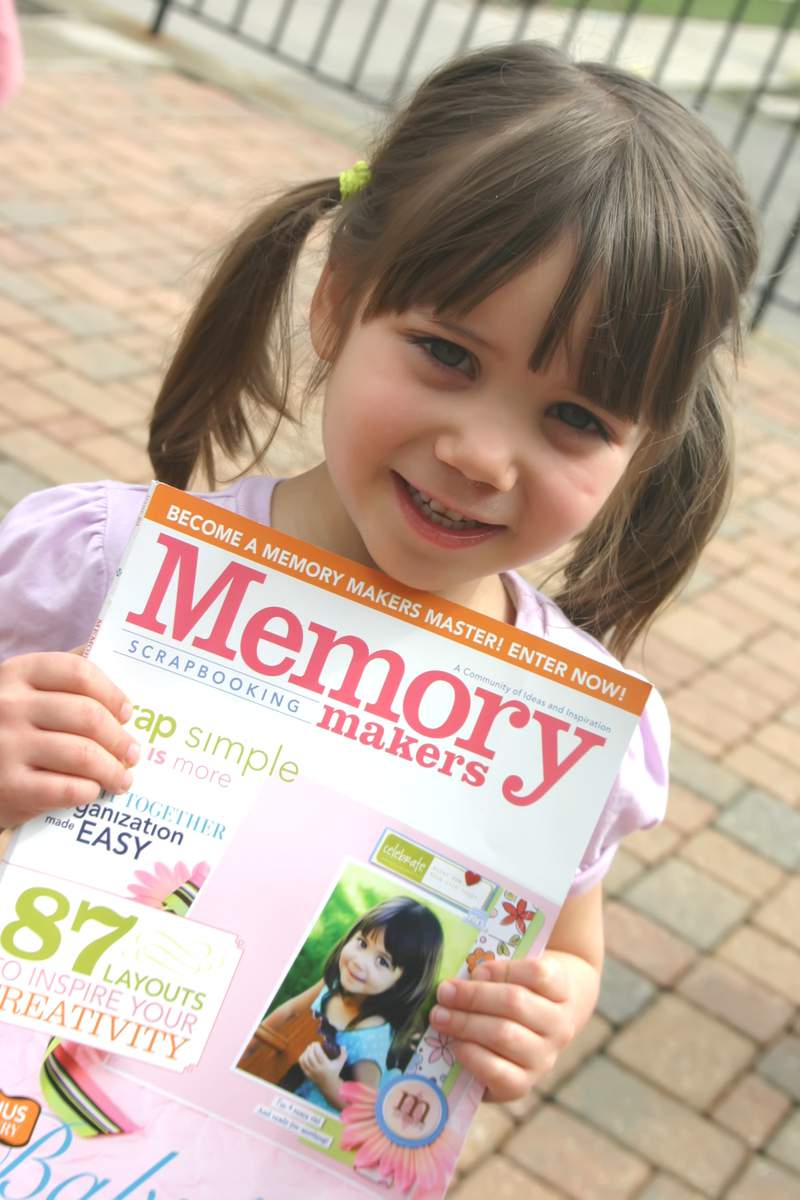 Maeve is the little sister of my daughter's best friend.  If she looks familiar, that's because she modeled an adorable polka-dot jumper that I made and featured in a post last year, entitled Tiptoe Through the Tulips.
The jumper has a tulip border that was created using a great technique called paper foundation piecing.   
I came away with so many wonderful pictures from the photo shoot and as an avid scrapbooker, these were great shots to work with for a few layouts. 
The page below was specifically created for consideration for a Memory Makers magazine "cover call".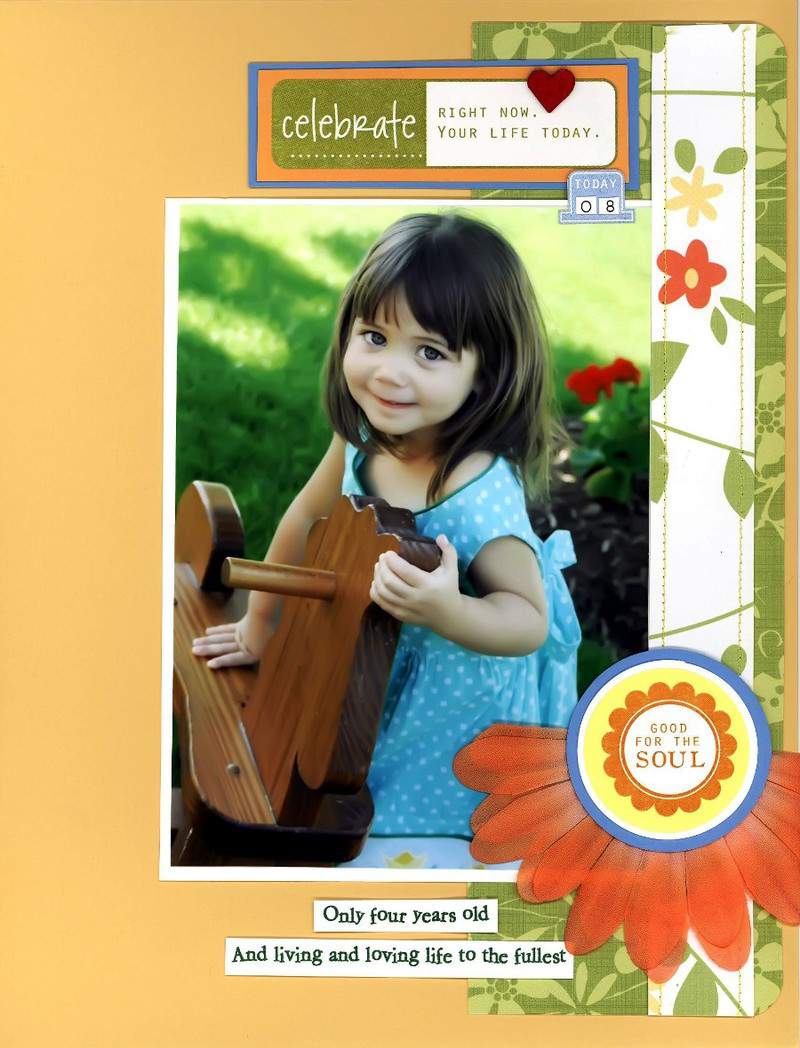 The Memory Makers editors liked my original design as well as the various other elements in the layout.  However, they requested a few adjustments, including a greater focus on Maeve's eyes and a change in color pallete.
Notice how a close-up photo and the change in background color from orange to pink, affects the look of the layout?  If you're trying to evoke a certain mood when creating a page, then background color can have a major impact.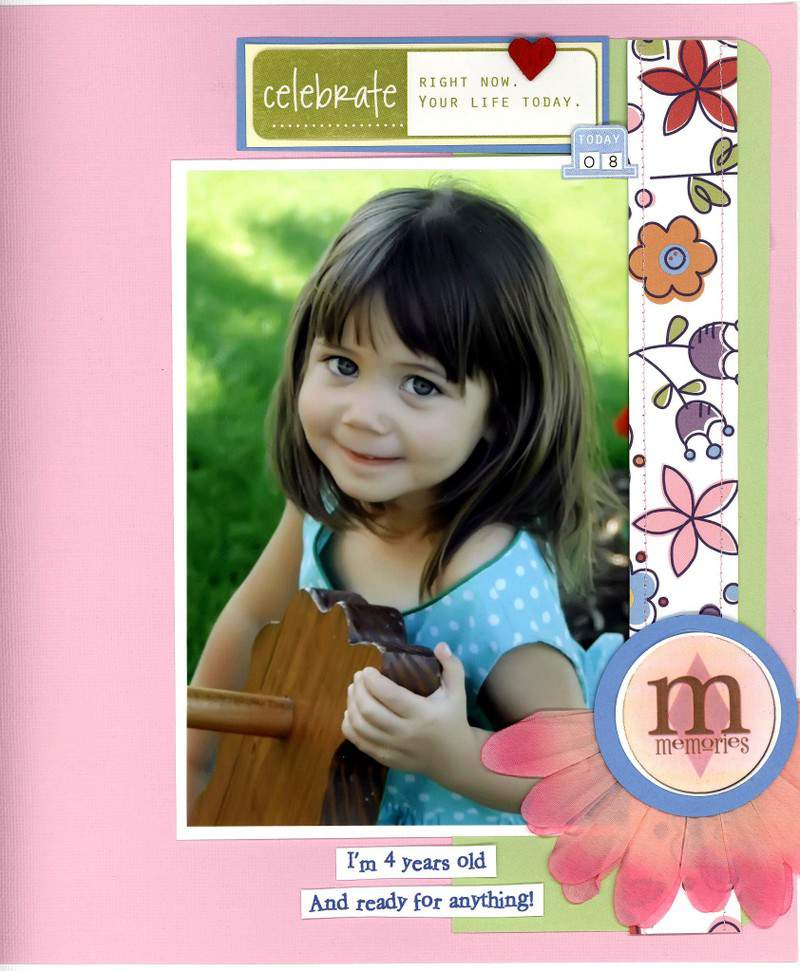 Here's another peek at the revised version on the cover-issue which is on newstands now.  This is my second cover layout.  You can see my first magazine cover which features my daughter on her 4th birthday if you click here.   It's really a great feeling to have my scrapbook efforts recognized in this way. 
This cover layout was requested by Memory Makers' editors back in November 2007 for May 2008 publication. That really illustrates just how far in advance many of the magazines often work on a particular issue.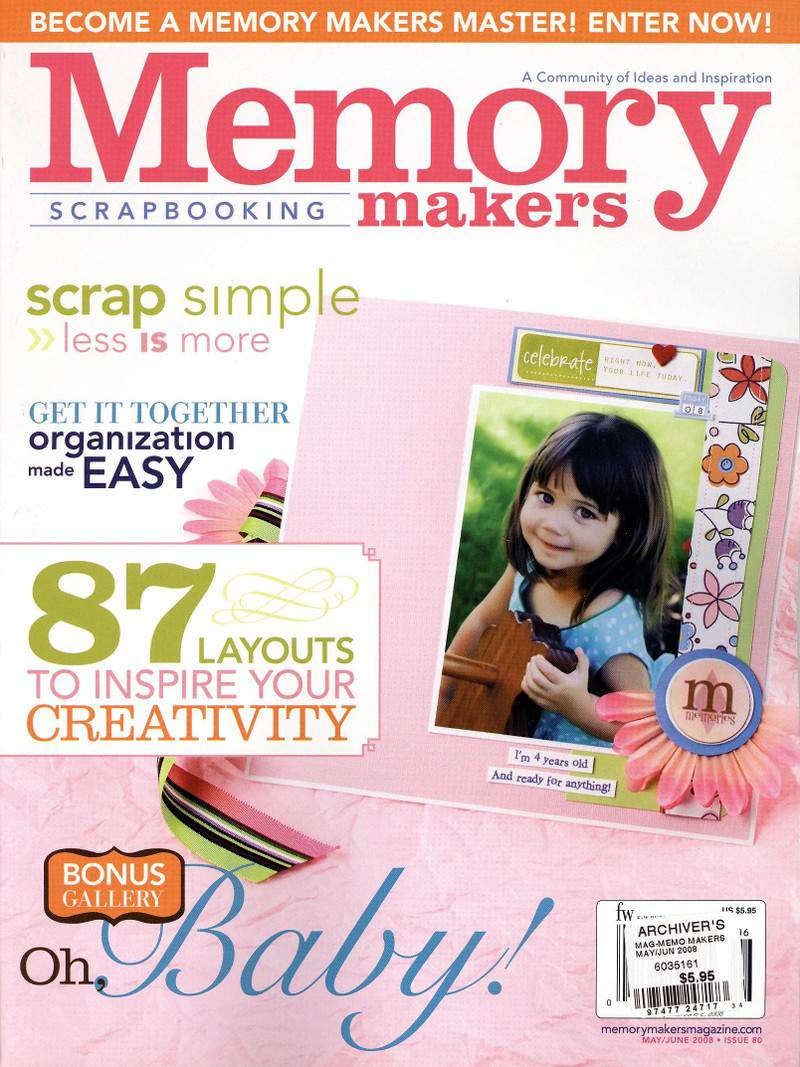 When the editors e-mailed me the news about getting the cover, I kept that info from Maeve's mom for months, until I actually had the magazine in hand. 
While my good friend Linda knew the page had been picked up for publication because she had to sign a release, she didn't know the layout featuring her daughter was selected for the cover.  It was really hard keeping that secret for the last 6-months.
Needless to say, when I handed Linda the issue with Maeve on the cover, she was pretty stunned and totally thrilled.  What a great keepsake this issue will be for the entire family.
I think you can see from the photo below that Maeve is pretty excited about it too.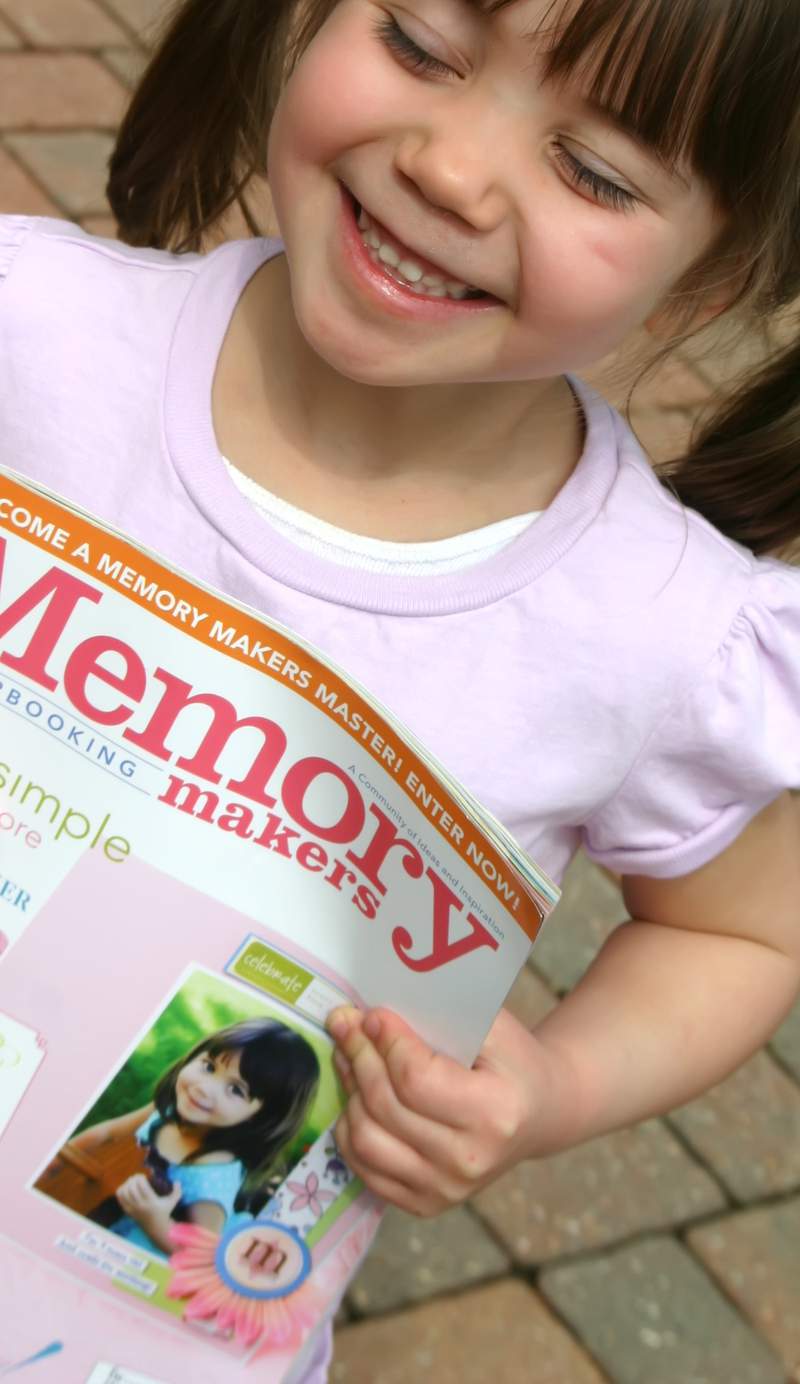 While this magazine cover is Maeve's first, I suspect this won't be the last for this cover girl.