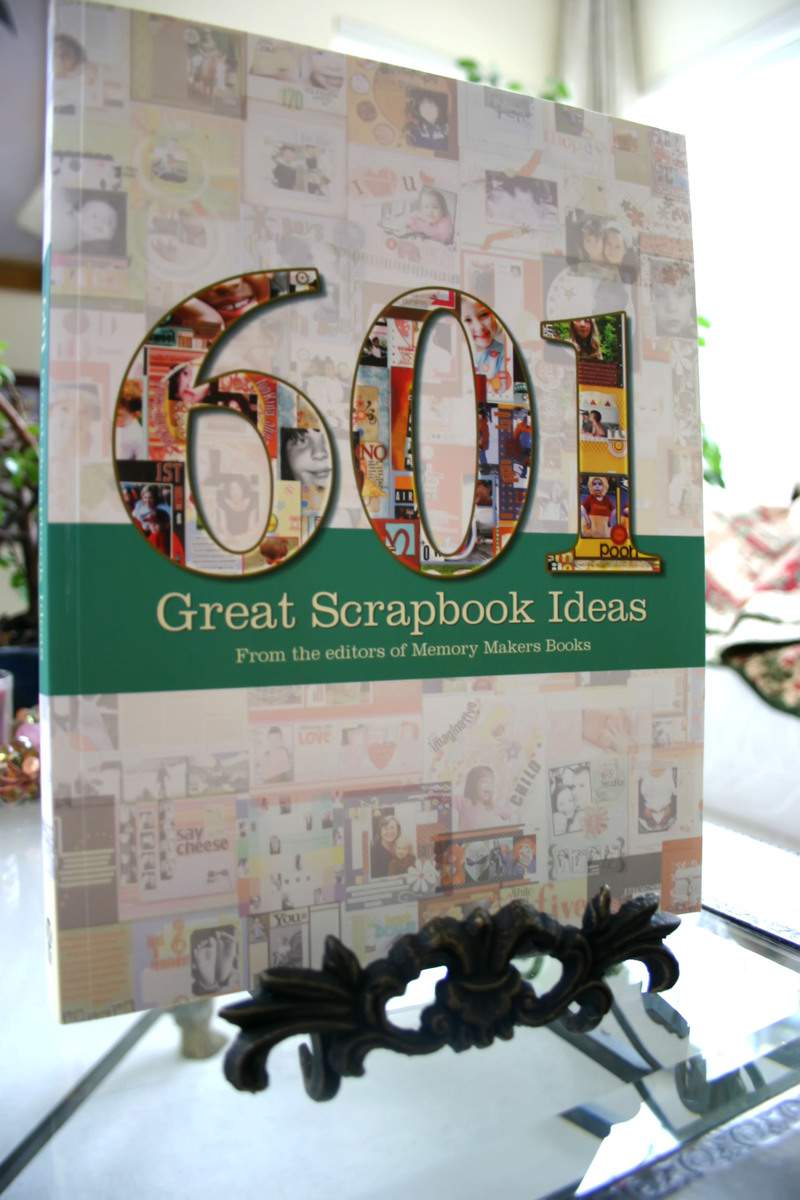 If you're looking for fantastic scrapbook inspiration, look no further.  601 Great Scrapbook Ideas which was one of the most anticipated idea books in the industry, is now available.  The book is jammed packed with literally hundreds of some of the most beautiful and amazing layouts you'd ever want to see.  Honestly, I think the Memory Makers book editors outdid themselves with this edition.  This wonderful collection of never-before-seen layouts will have you racing to your scraproom to get cracking on your own pages right away.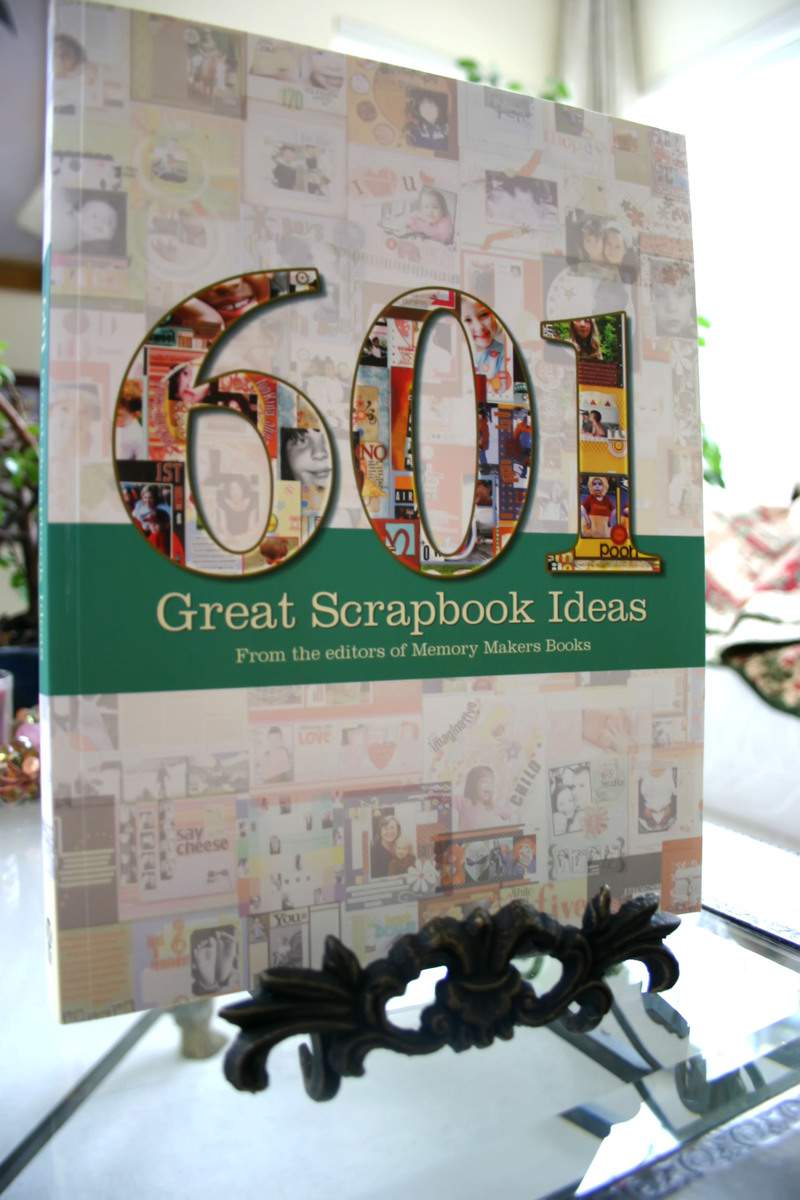 The layout below is one of my pages included in the book featuring my son Jordy.  I remember when I created this page, I wasn't sure about using the photo because it is slightly blurred.  It turns out that's exactly what the editors liked about the photo because it suggests the whirlwind action that little boys are known for.  Just goes to show you even the photos you think aren't "perfect" can still be used to create a perfect page.
The 265-jammed packed pages are broken down into five distinct and delicious chapters.  Starting with Everyday Life, chapter 1 captures the pages that make up every day activities.  Hard to Forget covers holiday, seasons and special events in chapter 2.   You'll get a lot more than sugar and spice when you turn to chapter 3, which is entitled Princess and includes pages to show off the little girls in your life.  Up next, Prince Charming is a wealth of inspiration for scrapbooking those special men and boys you love.  Finally chapter 5 entitled Open Heart, shares wonderful pages that showcase family ties and meaningful friendships.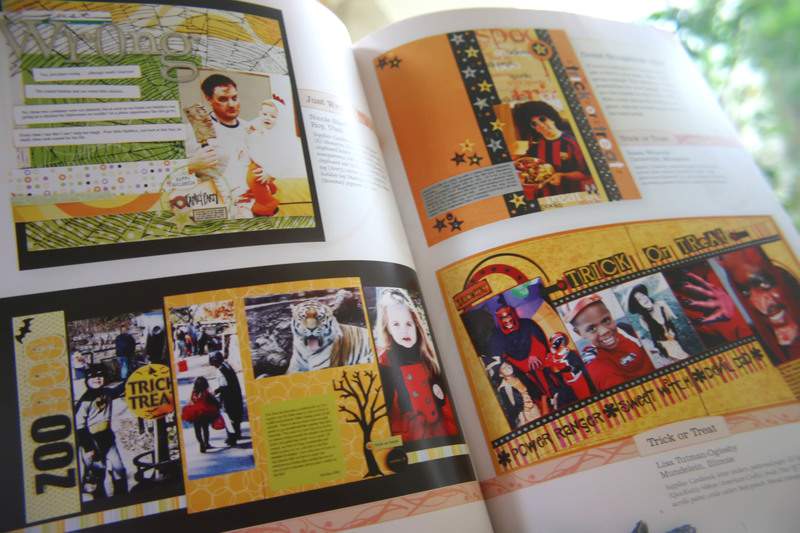 Memory Makers book editors also included something new this time around with a contributor index. This way, if you're looking for a particular designer, you'll have no trouble tracking down their pages.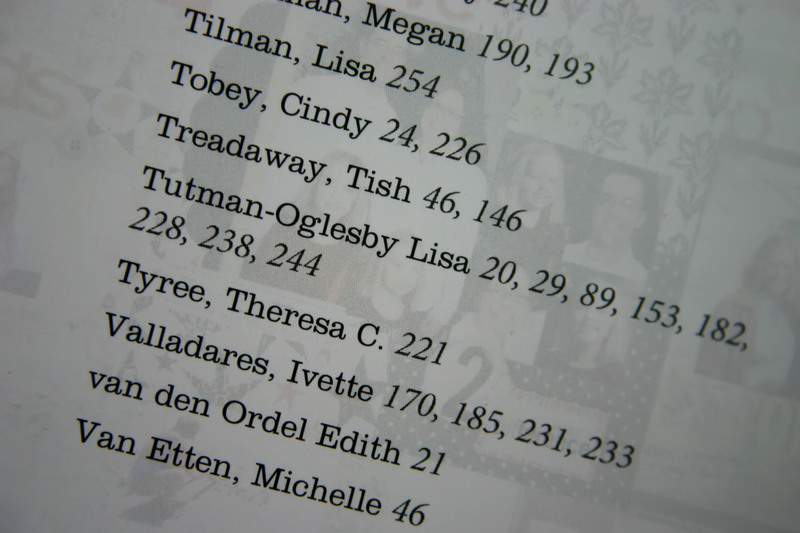 The page below is another one of my favorite pages featured in the book. I created this layout for a good friend who was anxiously awaiting the arrival of her first baby.  Her husband snapped the pretty picture of her tummy.  This page really reminded me that you don't always have to see faces in a layout for the scrapbook page to have wonderful meaning and beauty.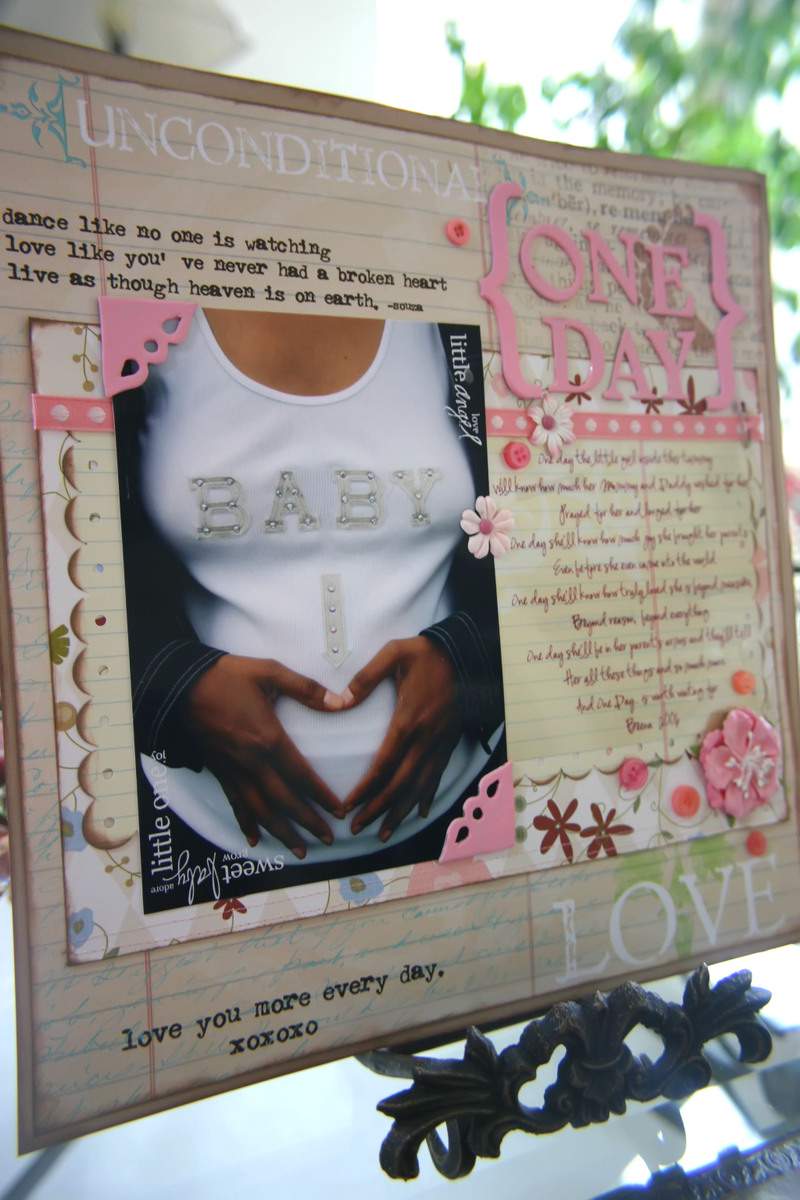 I just love all the little details on this page from the soft pink painted chipboard letters to the various flowers and buttons and the three different patterned papers. I even managed to sneak in a stamped baby footprint image, ribbon, painted chipboard photo corners, some white rubon words, a pink baby safety pin and some sewing machine stitching.  That's a lot of embellishments-but I think they all work together nicely.
My friend loved the layout and today she and her hubby are very busy bouncing their happy, healthy, beautiful little baby girl.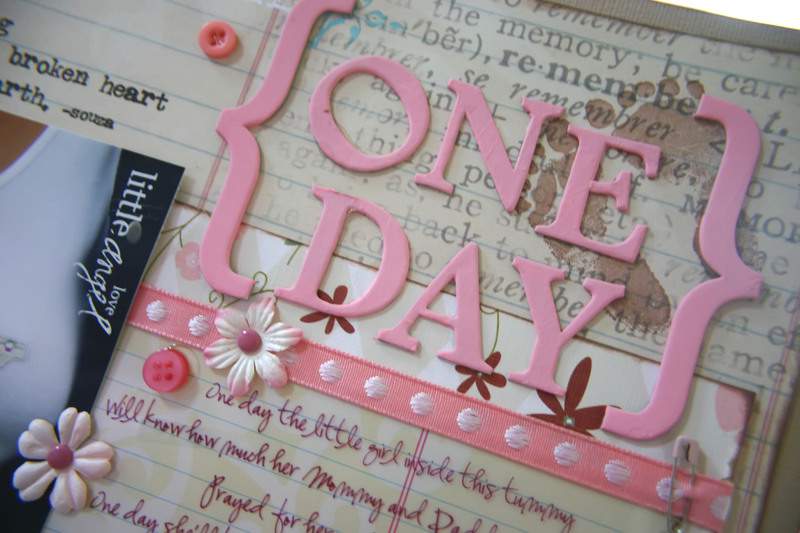 Trust me, when I say there's so much to enjoy in this publication.  I'm also stunned by the huge size of this idea book and it's really heavy too.  I think this must be Memory Makers' thickest idea book ever.  I couldn't help but pull out my trusty ruler to measure it for myself.  As you can see below, it's nearly an inch thick.  Now, that's a lot of awesome scrapbook inspiration!
There are more than 200 individual contributors to this book from all over the world. I think just about every style and skill level is represented too. There are fantastic examples of simple techniques as well as pages that show intermediate approaches to scrapping.  If you're a more advanced scrapper, there's plenty for you too, with plenty of inspiring layouts to get your creative juices flowing.  There is definitely something for everyone-and then some.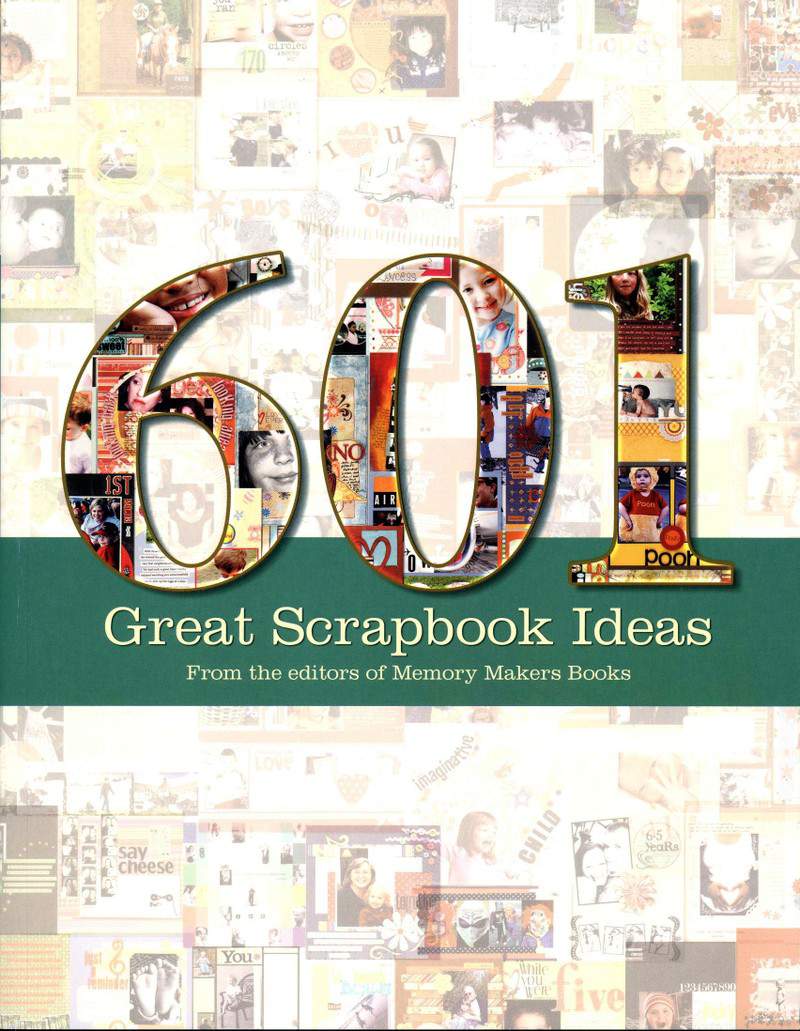 I really appreciate the staff at Memory Makers books giving me an opportunity to contribute to such a great project.  Clearly this was a huge undertaking, so hats off to the hard working editors who pulled so many layouts together from all over the world and from so many artists.  Memory Makers definitely has a winner here with a well thought-out, organized and eye-poppingly beautiful finished product. 
When it comes to 601 Great Scrapbook Ideas, the pages are just so delicious looking.  It's a good thing this book won't give you cavities because it's pure eye candy.  I love it, and I think you will too.