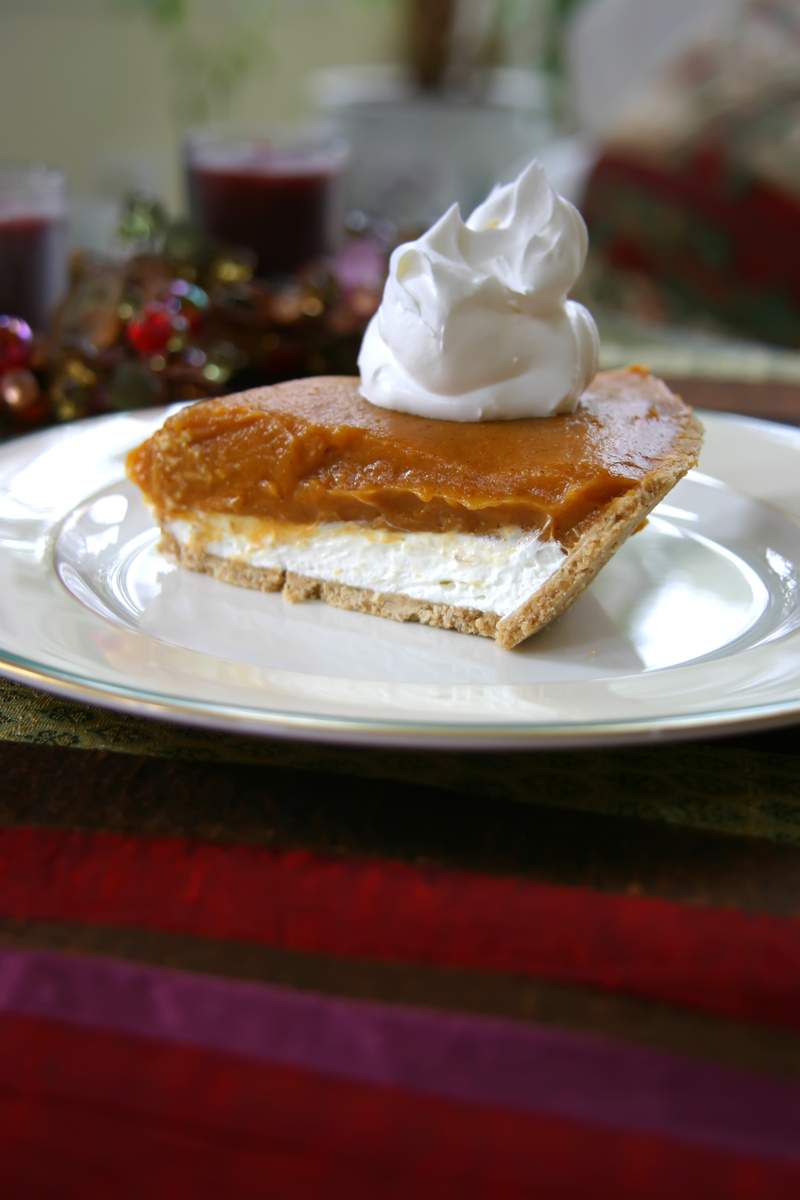 I'm in the mood for something wonderfully yummy, and I want it now!  OK maybe not now, but soon and the pumpkin pudding pie recipe below is super fast and easy.
While you're enjoying this sweet dessert, perhaps you'd be interested in putting a voice with the face and projects you see on this blog. I just participated in my very first podcast interview. You can see it, or I should say hear for yourself by scrolling down to the end of this post for a link to the podcast segment. 
In the meantime, first things first when it comes to tasty treats.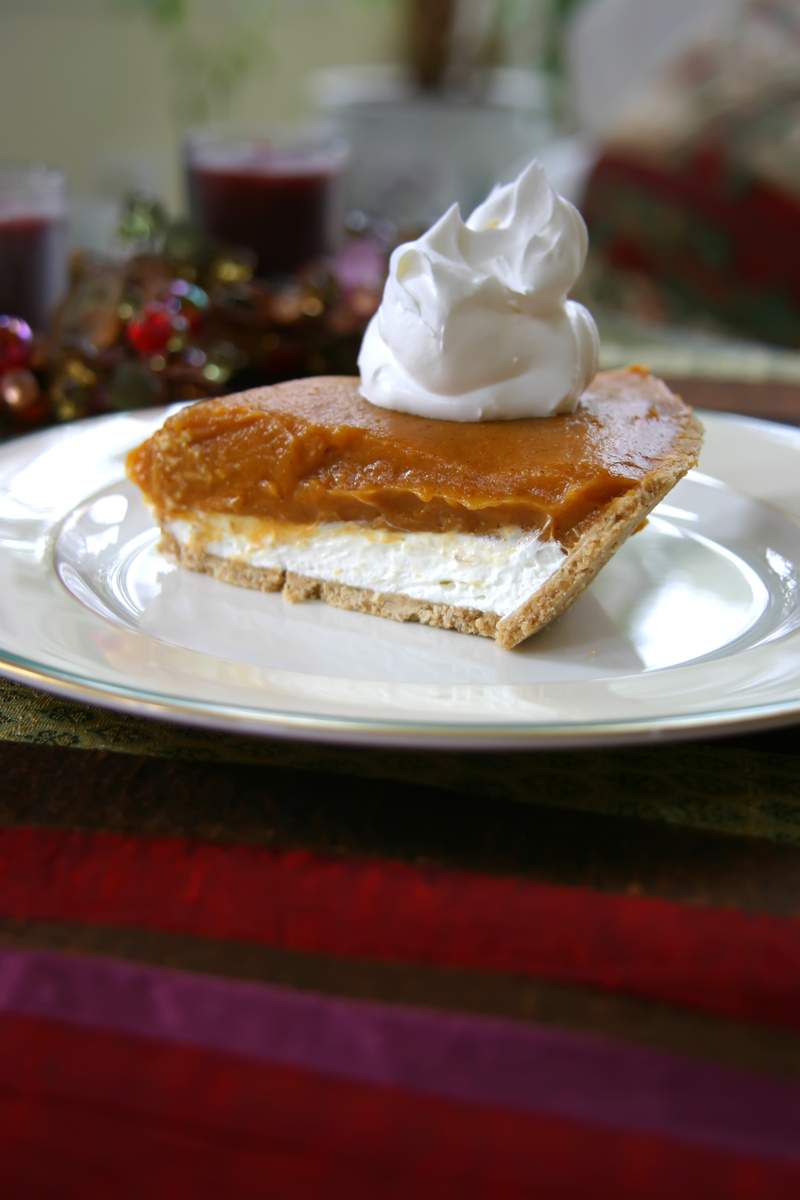 The preparation for this pumpkin pudding pie is lightening quick at about 20-minutes and that's one of the best things about this recipe, aside from its great taste.
You'll need 4 oz. cream cheese, 1 tablespoon of milk, 1 tablespoon sugar, 1 8-oz. tub of Cool Whip thawed and divided in half, 1 graham cracker pie crust, 1 cup of milk, 1 (15-oz) can of pumpkin, 2 packages of Jell-O vanilla instant pudding and pie filling, 1 teaspoon of ground cinnamon, 1/2 teaspoon of ground ginger and 1/4 teaspoon of ground cloves.  Doesn't it look delightfully delicious?
Mix cream cheese, 1 tablespoon of milk and the sugar together in a large bowl and mix until smooth. Stir in half of the whipped topping and continue to mix well. Once creamy, spread this mixture evenly into the graham cracker pie crust.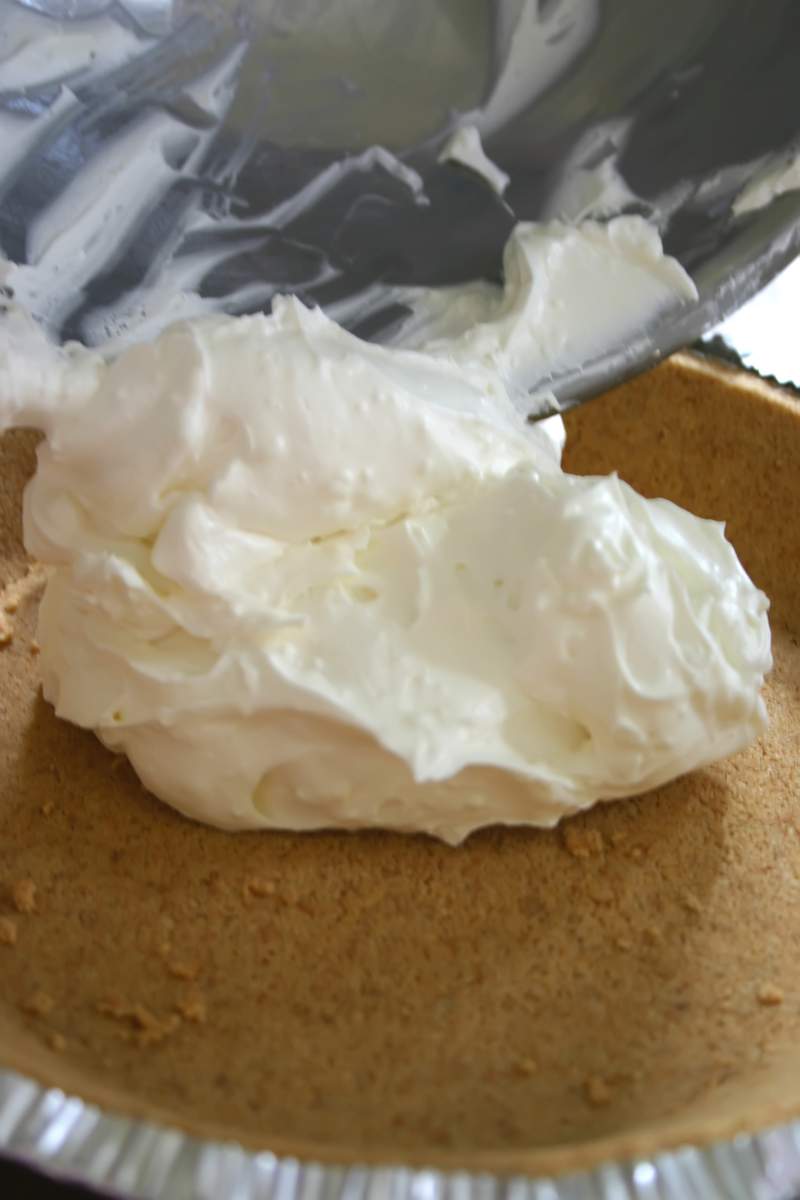 Next pour 1 cup of milk into a large bowl and mix with your pumpkin ingredient until creamy.  Add both boxes of dry pudding mix as well as the various dry spices and continue to mix well.  The mixture will be very thick at this point. Then pour the pumpkin mix gently and evenly over your cream cheese layer in the pie crust.  Smooth the top pumpkin layer with a butter knife and refrigerate.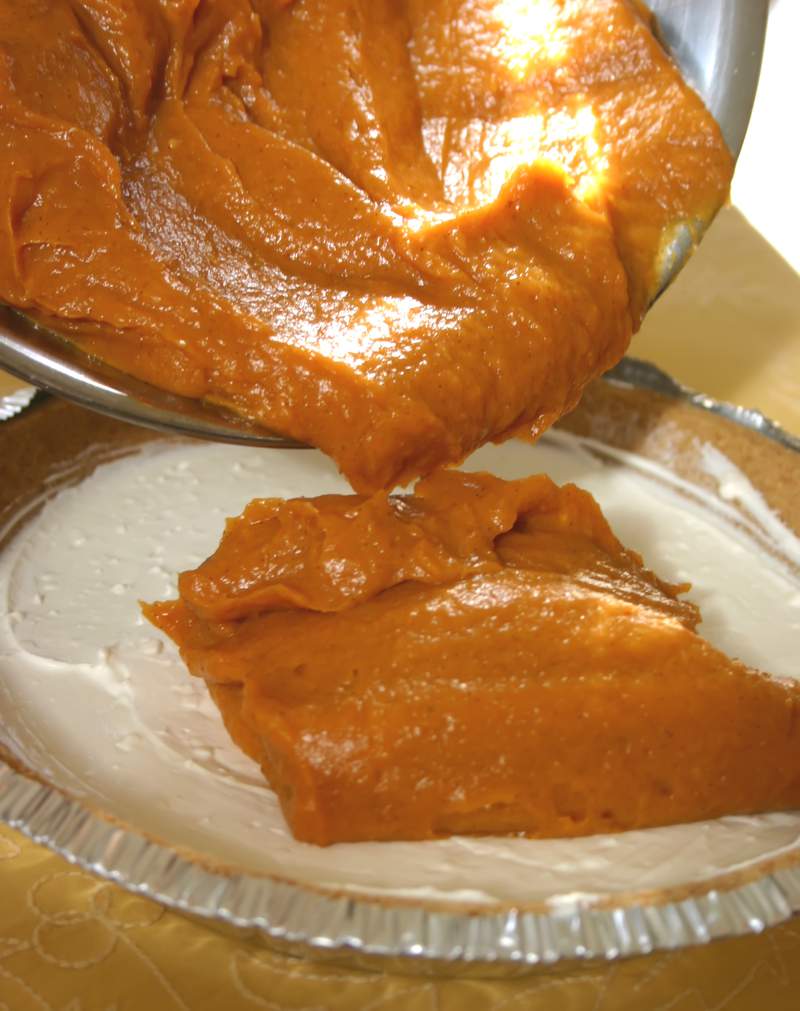 You could sample it now but if you want nice firm layers, set the pie for about two hours in the refrigerator.  If you need it in less time, you could also freeze it and serve as a chilled dessert.  Finally, add a little leftover whip cream to top off each slice and enjoy!
Since I'm not the best baker on the block, the fact that this is a "no-bake" recipe is great for me.  My kids love the yummy double filling and I love the graham cracker crust.  Scrumptious!
Meanwhile, diehard scrapper and crafting enthusiast Adrienne Nixon invited me to participate in one of her "conversations with Adrienne" recently.  It was alot of fun and we had a great chat about scrapbooking, sewing, maintaining a blog and juggling multiple hobbies with everyday demands.
You can listen to my podcast interview here.  I hope you check it out and let me know what you think.