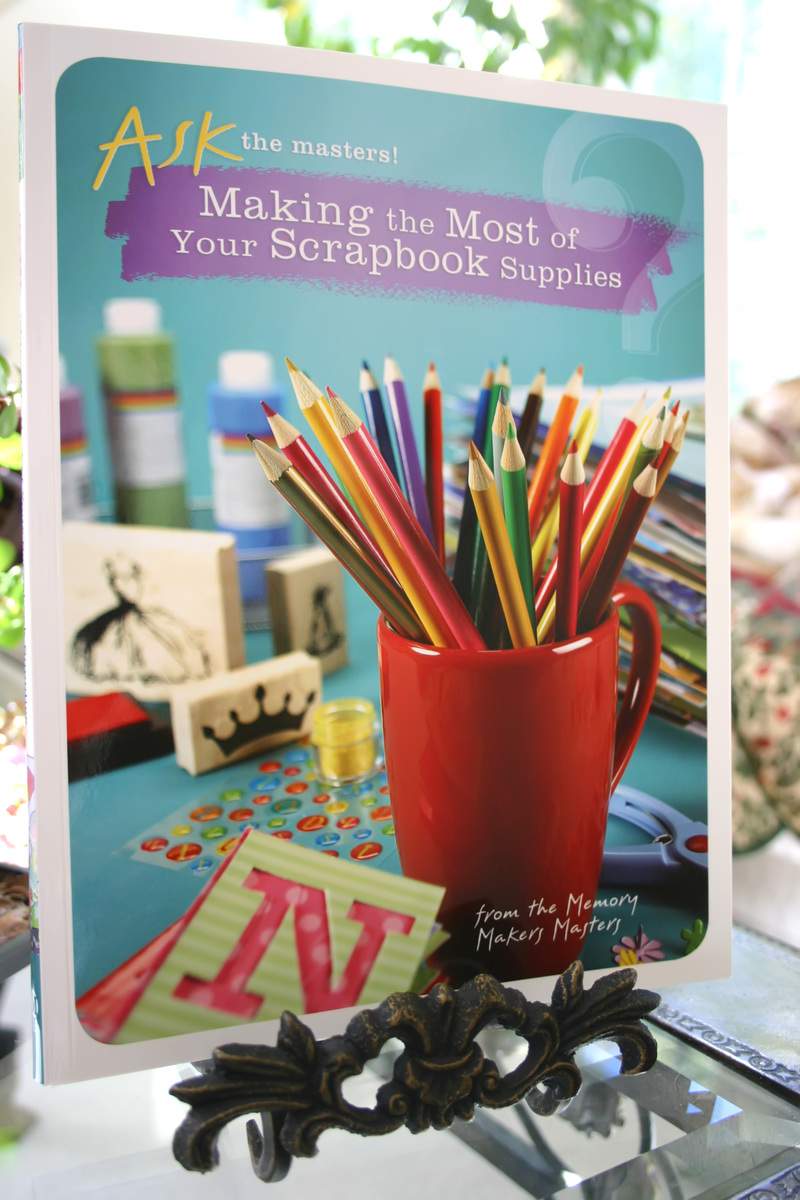 If you're looking for ways to use your plentiful scrapbooking supplies, have I got a book for you. Ask the Masters , Making the Most of Your Scrapbook Supplies from Memory Makers books is now available. The projects featured are the work of Memory Makers Masters as well as 2007 Masters team of which I'm proud to me a member. Most scrapbookers have an abundance of scrapping stash, I sure do. Well, this book will help you use your wonderful papers and embellishments in ways you may not have considered before.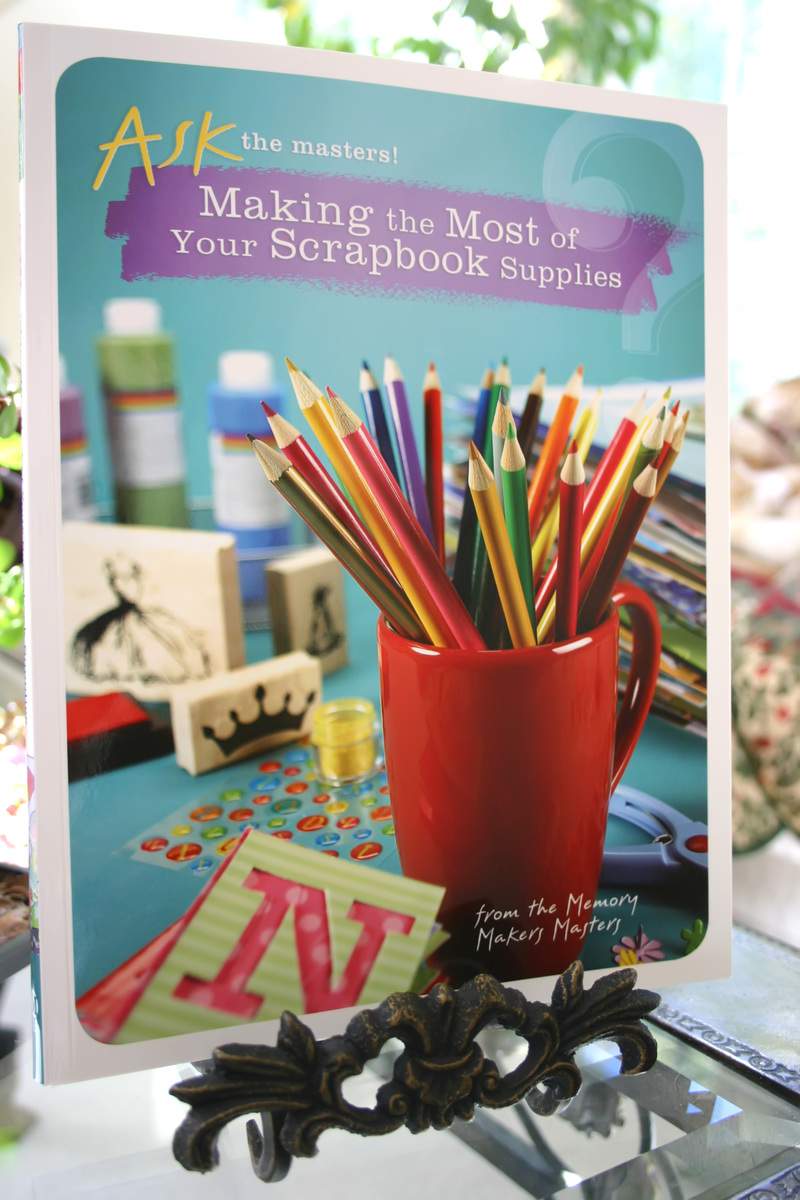 This was quite an undertaking for all of the Masters who were each given multiple assignments for the book project. While I'm definitely a deadline-oriented person, there was some pressure to get everything finished. I spent plenty of late nights laboring over every major and minor detail of each project. The sight of all my hard work neatly bundled up in bubble wrap a week ahead of the deadline was a satisfying relief.
I snapped the picture below just before dropping 8 scrapbook layouts, one set of altered wooden alphabets, one board book and a thick stack of artist's contracts and model releases in the mail. Whew!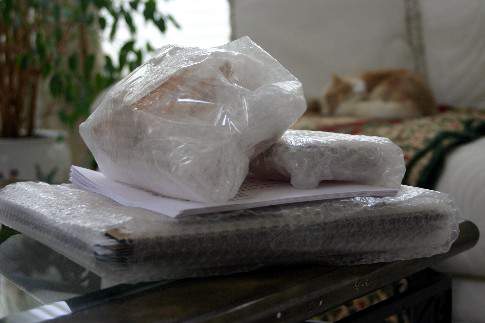 You'll love the amazing layouts and projects put together by a talented team of fantastic scrappers. Getting a chance to be a major contributor for a book like this is really one of the crown jewels that comes with the Masters opportunity. The Ask the Masters book features ideas from 33 Masters who have contributed to Memory Makers magazines and books over the years.
My 2007 fellow team members include Brooke Bartimioli, Catherine Feegel-Erhardt, Hillary Heidelberg, Jill Jackson-Mills, Crystal Jeffey Rieger, Ronee Parsons, Katrina Simeck, Michele Skinner and Nicole Stark.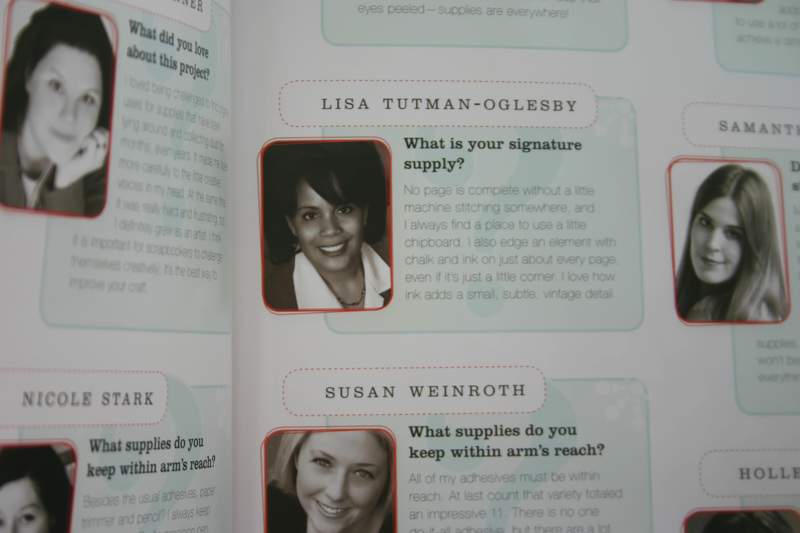 We were all given assignments to use various media that cover a broad range of techniques. The book features chapters on tools, supplies, embellishments as well as a final chapter on the new frontier in product usage.
My task was to create individual projects which showcased the use of, relief ink, corner rounder punch, foam stamps, embossing stencils, buttons, flowers, wooden alphabets, board book, rhinestones, and mesh.
The layout below shows what I came up with for my mesh assignment. I decided to scallop a large 12 X 12 sheet of mesh and use it in the behind the main photos. I wanted it to look like one big net swallowing up the whole page since the layout highlights my son's successful fishing excursion.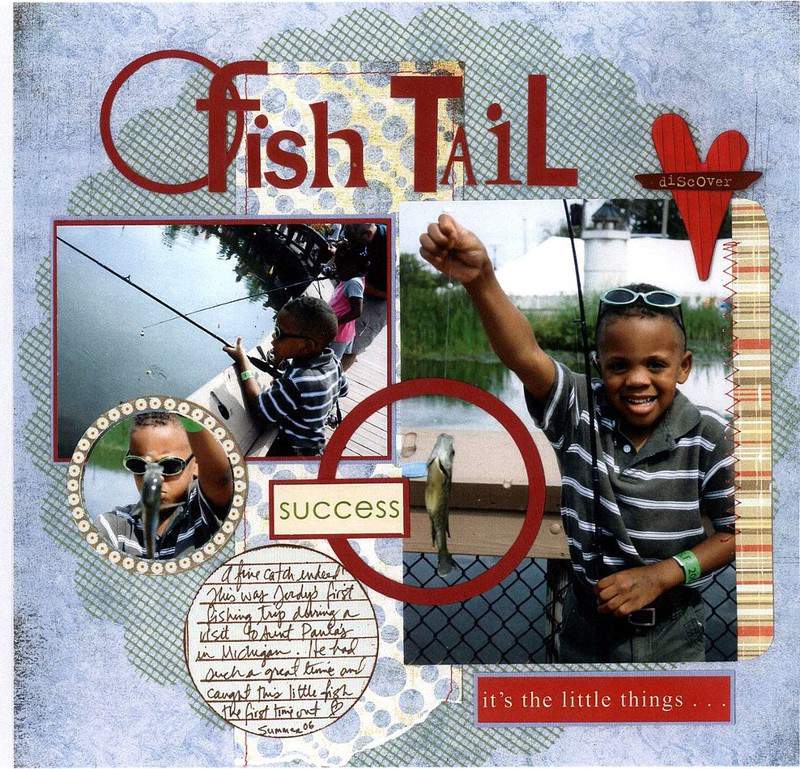 Below you'll see a teeny-tiny sneak peak of my assignment using flowers. Of course, I don't want to give away too much of the book's contents here, because I'd love for you to pick up a copy for yourself to add to your personal idea library. Trust me, it's a great resource.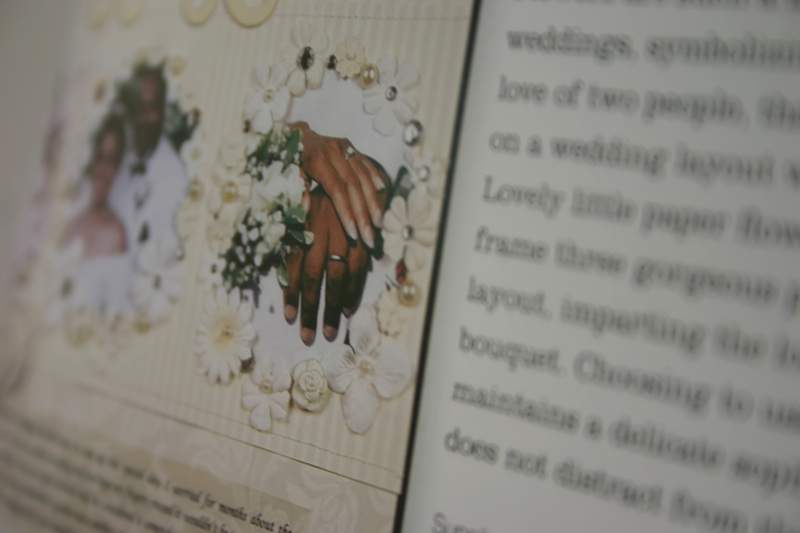 When I say the Ask the Masters projects were a huge undertaking, I'm not kidding. The assignment had me pulling supplies out of every nook and cranny in my craft space. It was pretty chaotic around here at the time. I think you can see from the photo below how my scrapspace pretty much got wiped out during the process. Not a pretty sight, huh?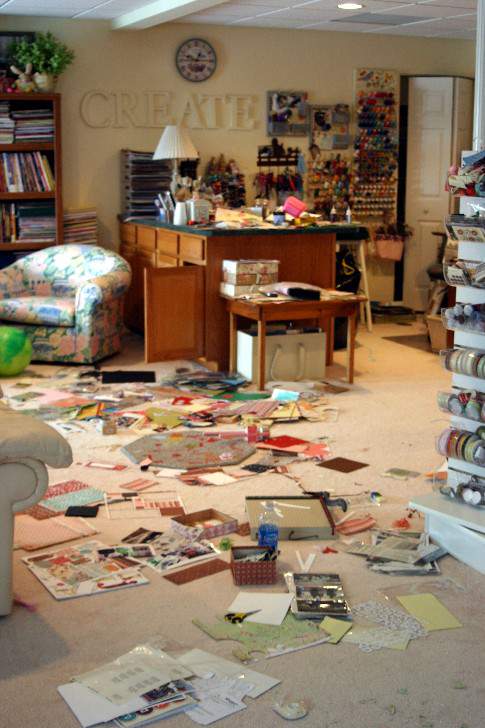 I love the creative aspect of scrapbooking but I don't care much for the scrapspace destruction it often leaves behind. Cleaning up my area after major projects is a major drag. I know most of you will agree with me on that. I can say that the area is finally back to "semi- normal" shape now. Um, well, sorta.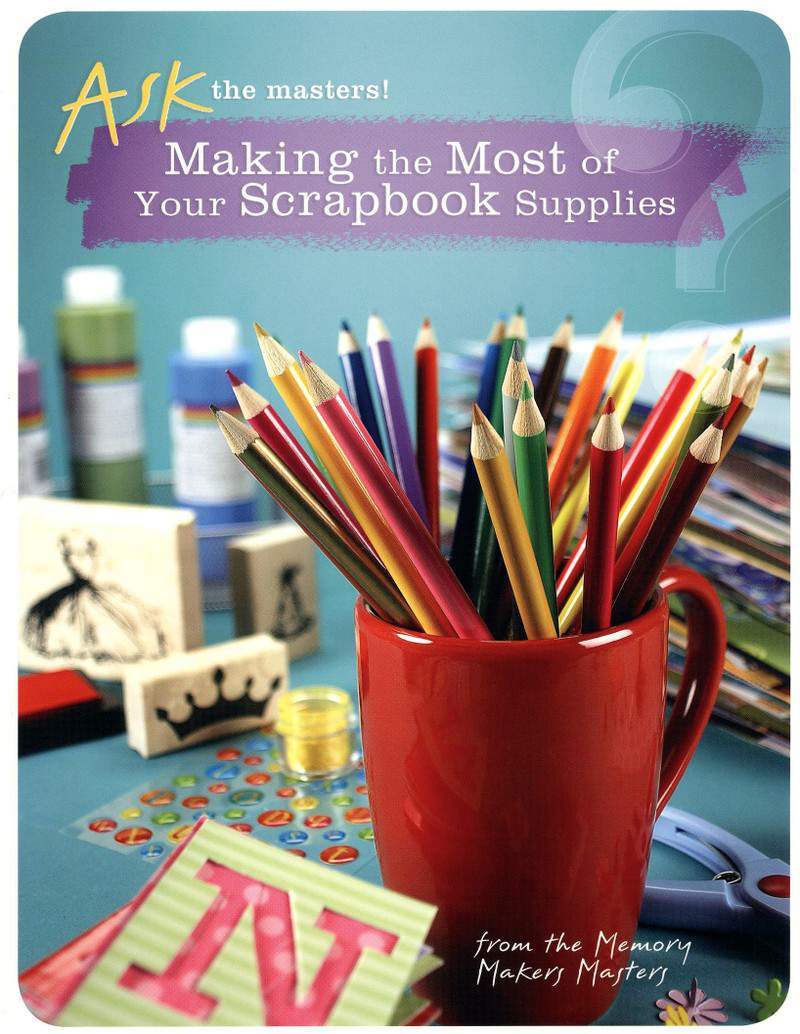 Anyway, in the end it was all worth it because I'm pleased with how the projects and the book turned out. It was also wonderful to finally see how my fellow Masters handled their assignments since we often chatted about our projects on line during the creative process, but no one actually saw what anyone else was working on.
I do hope you pick up a copy for yourself. I think you'll agree that Ask the Masters is one sure way to get those creative juices flowing and really get you making the most of your scrapbooking supplies.