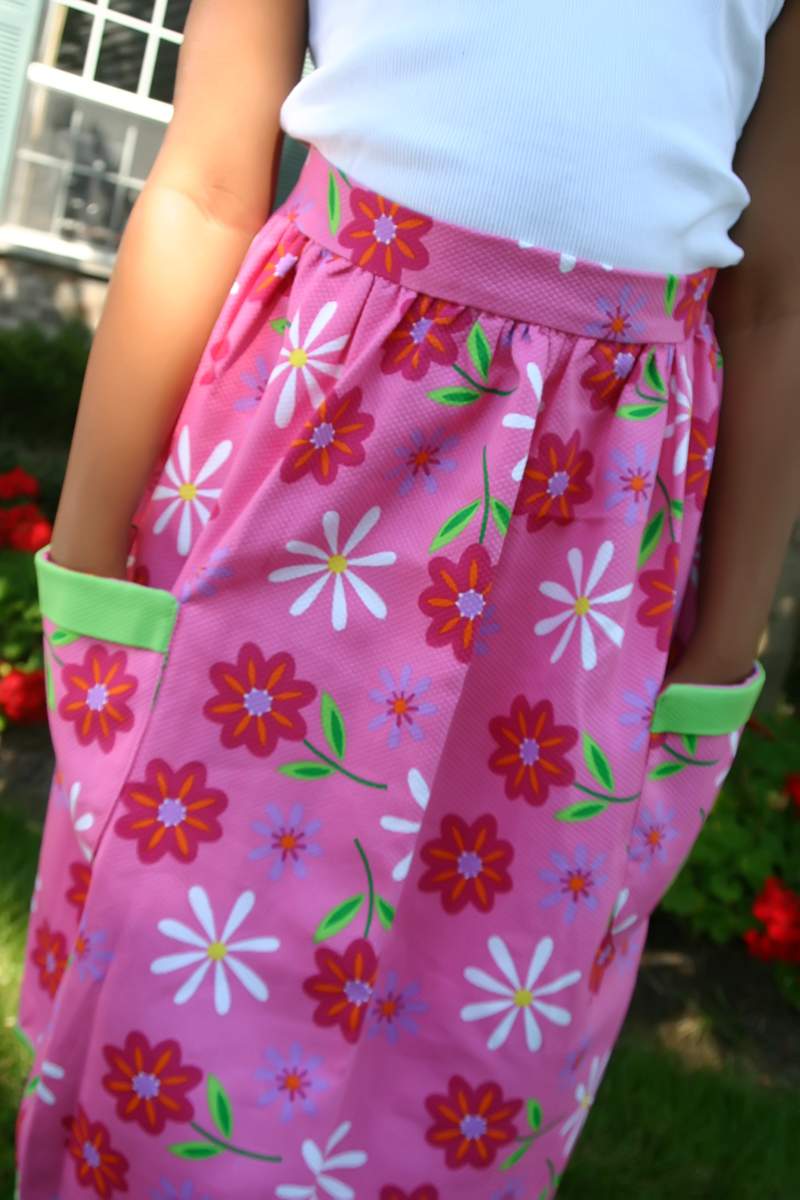 I know a lot of people who tell me they could never learn to sew. What I hear most often goes something like.. "oh, I could never do that" or "it looks too hard" and then there's the " you have to have natural talent to sew nicely". To that I respectfully say… nonsense!
If you've never tried sewing, trust me it's easier than you may think. You just have to take the first few baby steps and you'll be on your way.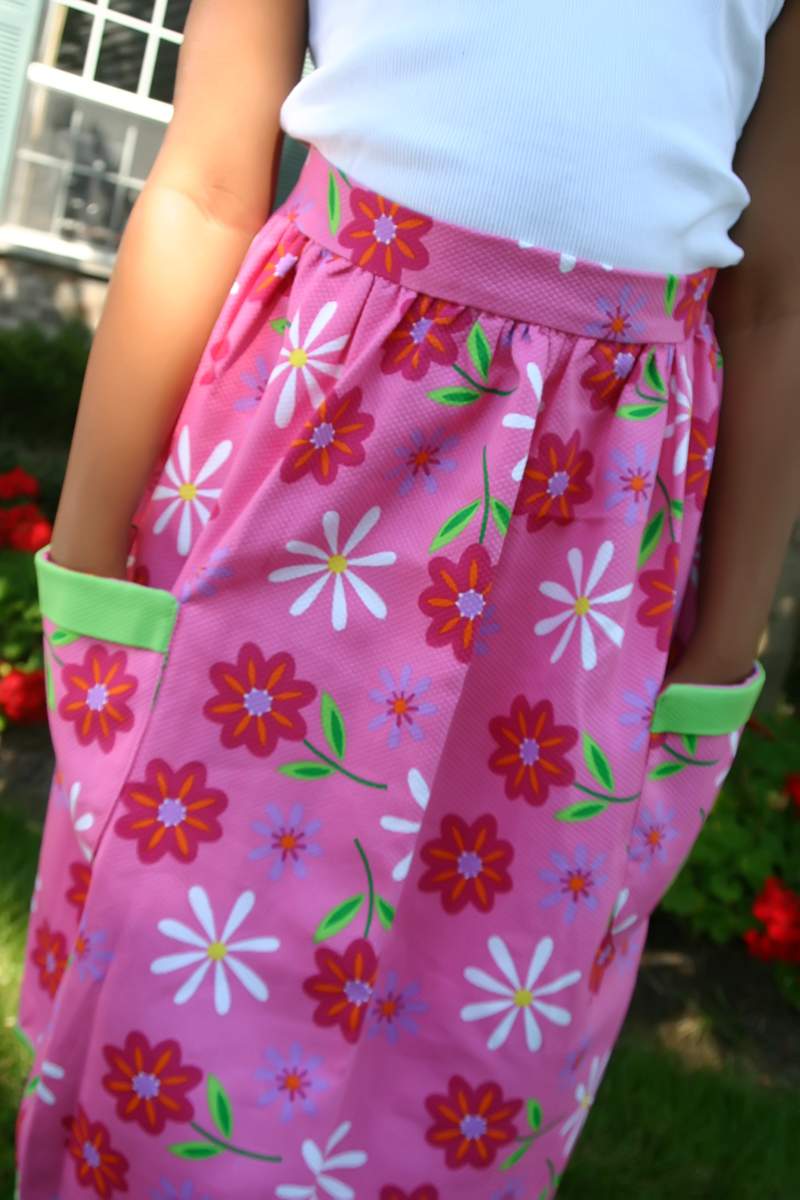 I love aprons and while they are great project for any skill level, aprons are perfect for a beginner project. I think the most important thing when starting out is not to tackle too complicated a pattern which could end up frustrating you and your efforts, and in the end have you abandoning the hobby altogether. Build up your confidence with something simple like an apron and then move on to something bigger. There are so many wonderful fabrics, fun and easy patterns as well as helpful tools to help you get started. You can also take advantage of some beginner classes at your local fabric shoppe.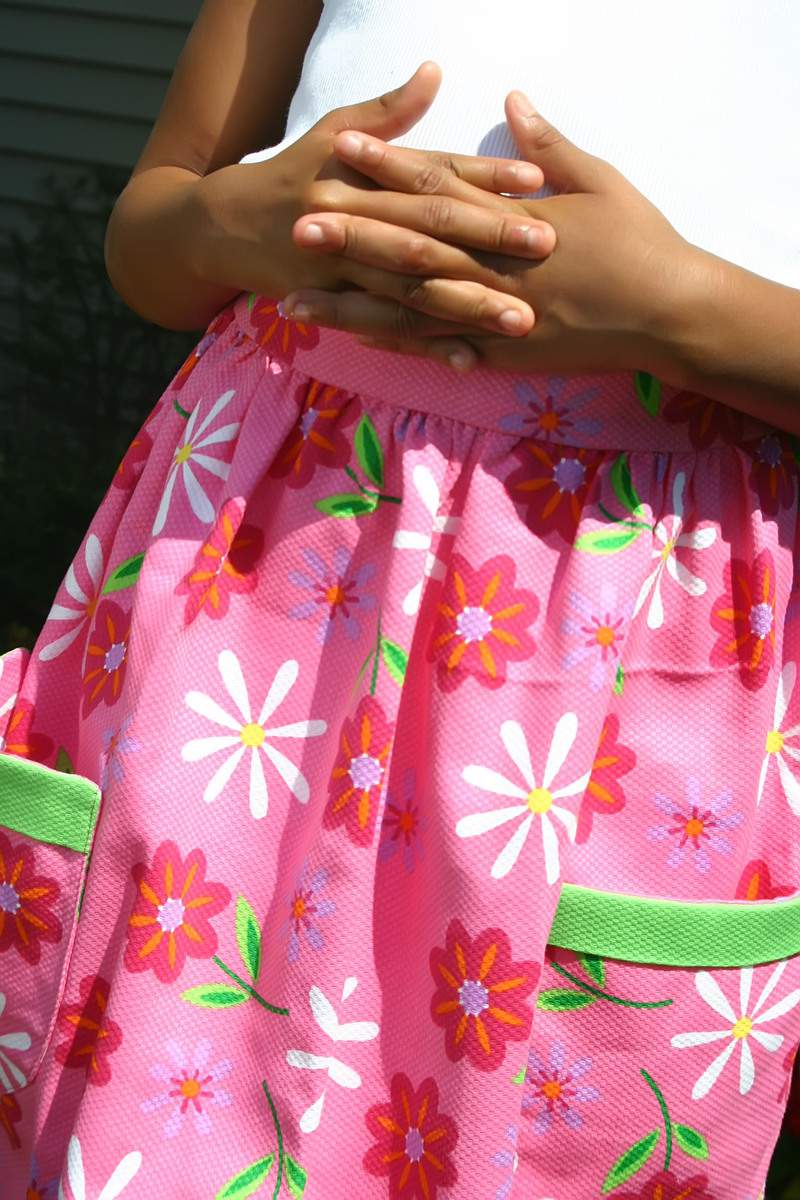 It's never too late to start and actually as you can see in the photos below, it's never too early to learn to sew either. I'm now teaching my daughter Cameron how to sew, just like my Mom taught me when I was growing up.
I love that Cameron has already taken a fancy to it too, and she's always eager to learn more. She helped to cut out this apron and really enjoyed her success. She had some trouble at first with the oversized scissors. I wish I could find a really good pair of sewing shears designed for children.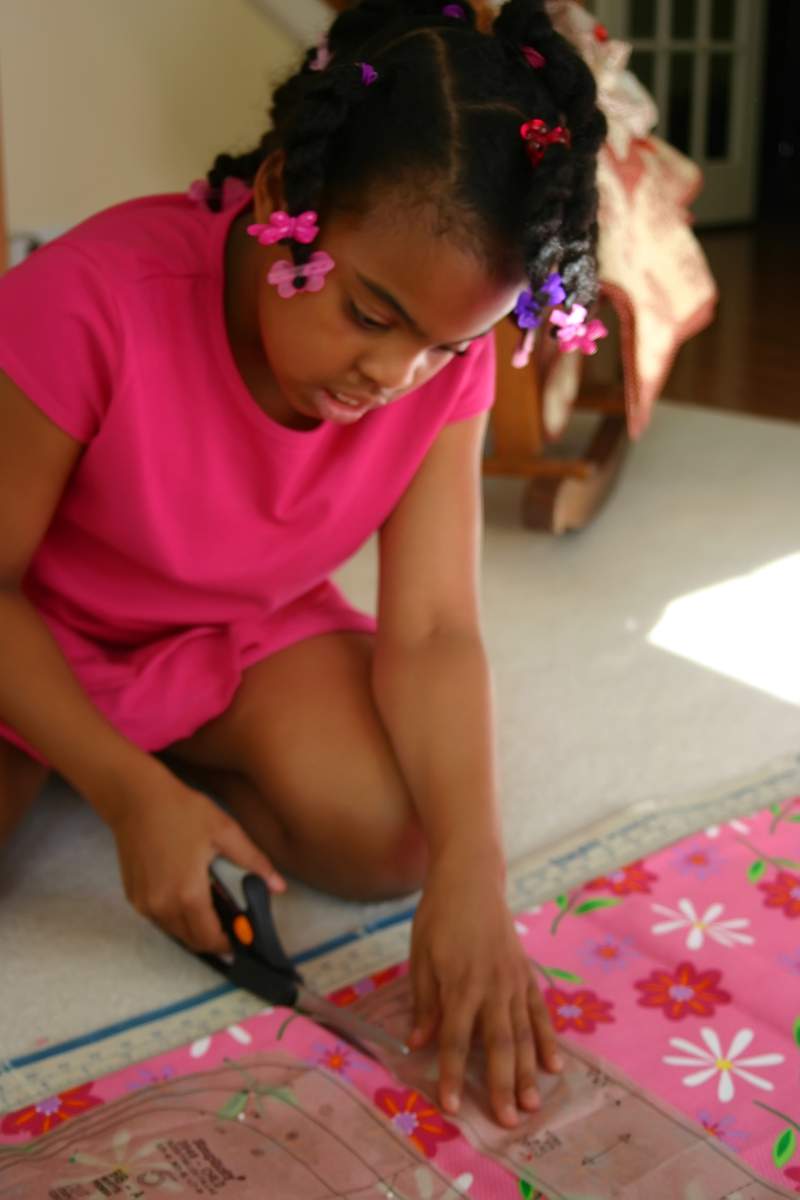 I've been teaching Cameron how to read the pattern markings which can be confusing for a beginner, but she's sticking right with it. She's a quick learner and already pretty good at pinning and cutting out the fabric. That's great for me, because cutting out the pattern is my least favorite part of the sewing process. It's wonderful having a little helper!
My parents bought me my first sewing machine when I was not much older than my own daughter now. I remember at the time the salesperson thought it was such an advanced machine for a girl so young but my parents sprung for it anyway. While, I have now upgraded to a much nicer machine, I still have that early Singer Stylist 534, which in some circles may be considered an antique of sorts. The machine is actually in remarkable shape after all these decades, and I'm thrilled about that. Especially since this is the machine Cameron is now learning on. This is also the machine I use for the majority of my scrapbooking stitching projects.
Important note: When using a sewing machine for scrapbooking and paper crafts, be careful not to sew over any type of adhesive. If glues and tape remnants are caught on your needle, the needle will carry it down into your mechanical elements, gumming up your machine and potentially causing major damage.
The apron below is made out of a fabric called pique. It's a wonderful cotton blend with a fun indented texture. I actually made this apron for myself, but I think my cute little model may claim this one for herself… even though it's too large for her.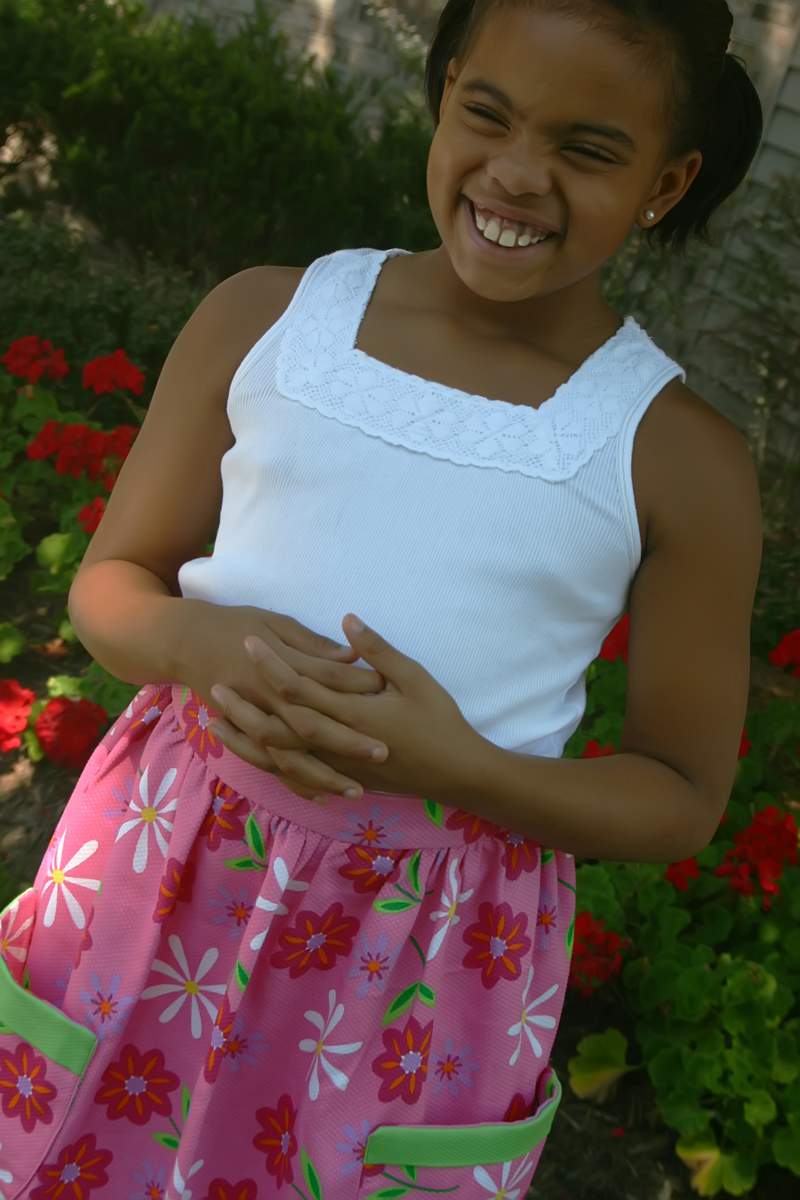 Now that I think about it, considering Cameron's enthusiastic assistance on this project… I may just let her have this apron after all. She can always grow into it.
This project was made from Simplicity pattern #3949. There are a several apron styles in the package, including a bibbed apron which I made several months ago.