I'm a little surprised given all the crafts I enjoy, that I never picked up the knitting hobby. I actually learned those two crucial basic stitches when I was about 7 or 8 years old. However, for some reason I just was never particularly drawn to knitting, yarns, needles or knit and purl stitches… until now.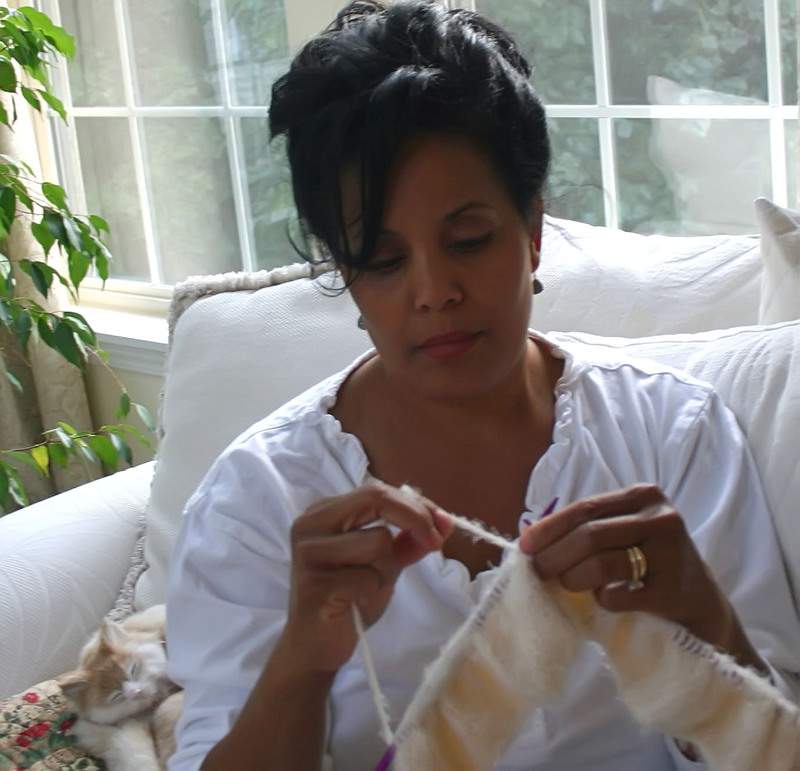 During a recent visit to Maryland to see my parents, I picked up a pair of knitting needles that belonged to my mom and started a few stitches. It was fun and actually pretty relaxing. Later that day I was in Barnes and Noble bookstore and one of the first books that caught my eye was Knitting on the Edge by Nicky Epstein. OK, needless to say I'm feeling like this is a bit of an omen right about now. Anyway, when I browsed through the book, I was blown away by all the beautiful projects. Everything was so intricate and delicate and totally amazing. Even the book's cover photo as you can see below, is simply scrumptious.
I immediately started flipping through several knitting books, just to soak up the beauty of the work. All of a sudden I just felt inspired, interested, intrigued, and compelled( you name it) to at least give it a shot myself. I kept thinking, "I want to learn how to do this". All that amazing talent in those books, just made me want to try to really learn the true art of knitting. Of course, it could take years to reach the level of artistry depicted in some of these books. But the way I see it, every year begins with one day… right?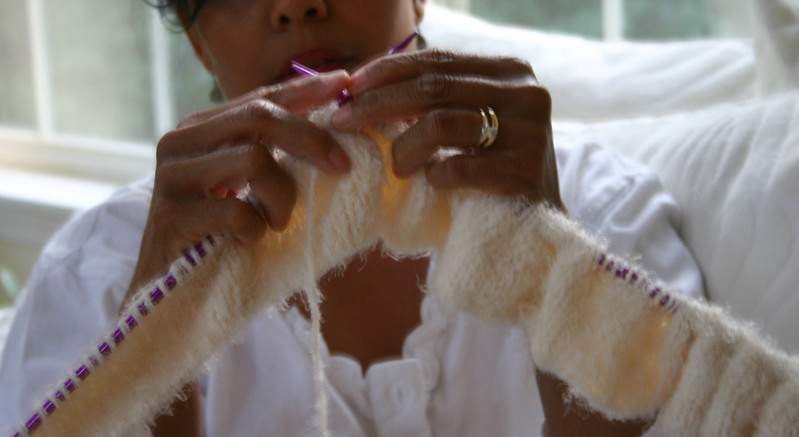 I think when you open yourself up to any new craft, it's so much fun to discover all the great resources out there that support it. I bought this Leisure Arts book called I can't believe I'm knitting, because it promises that I'll be "knitting like a pro in no time". Hmmmm, we'll see about that.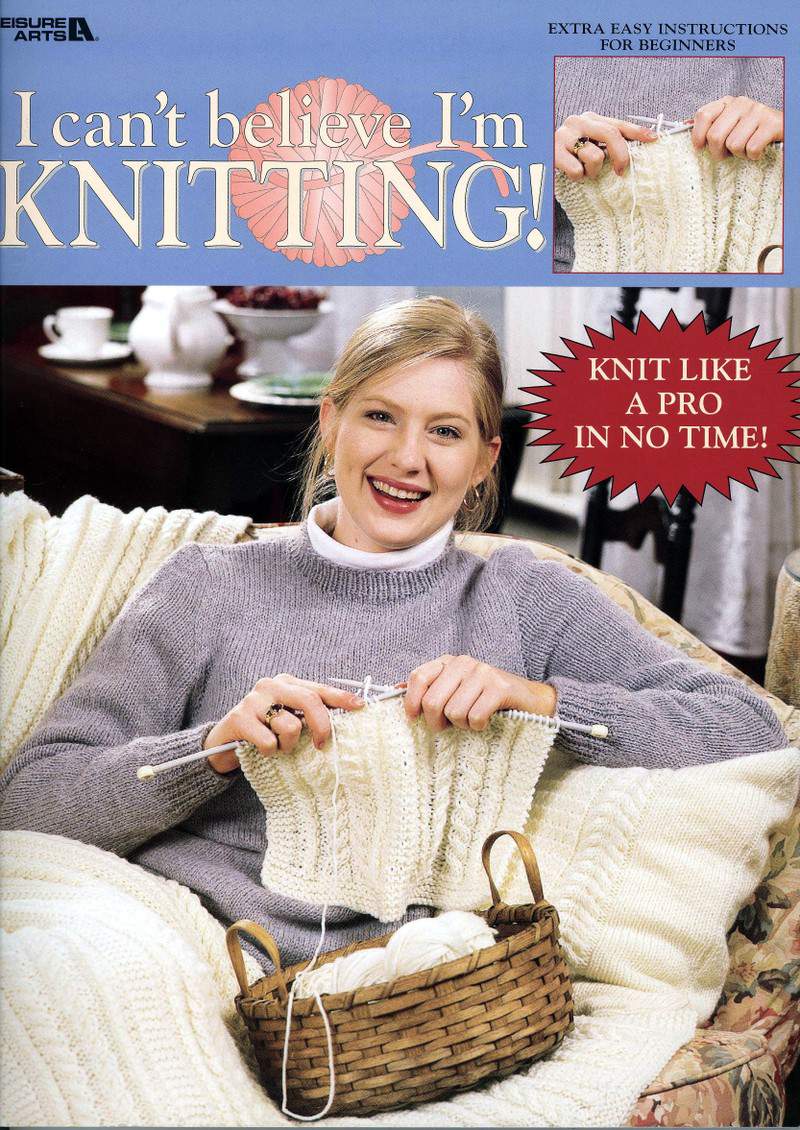 Even though it will be a long time before I can duplicate any of the awesome work I'm seeing, it's always fun to imagine the possibilities. The FALL 2007 issue of VOGUE Knitting is a fantastic Special 25th Anniversary Collector's Edition. It's loaded with so many extraordinary projects. I checked the magazine's website and here's a link for some fantastic free downloadable knitting patterns. Even if you're not interested in taking up knitting, the projects and the magazine are fun to drool over. I really admire such skilled crafters who have mastered something they love and it's mind-boggling what can be done with just yarn and a couple of needles. BREATHTAKING!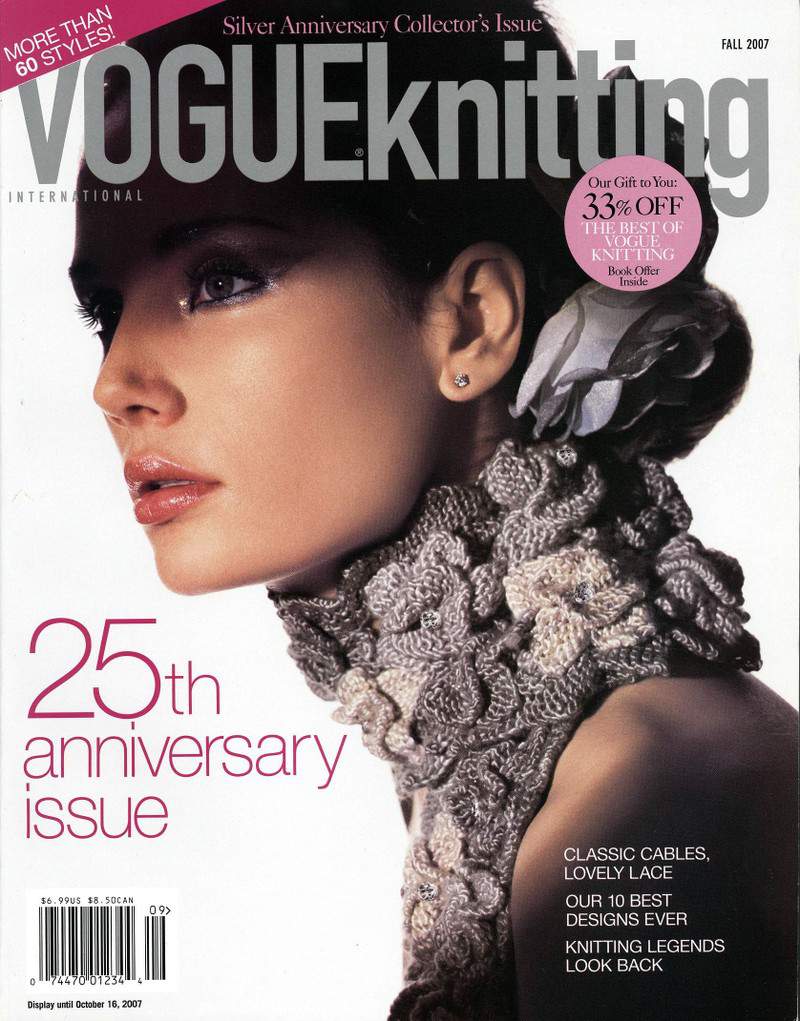 Anyway, so here I am trying to teach myself to knit. It's really great that this is such a mobile craft too. I can drop it in my bag and take it on the go, wherever I go. I'm hoping to get lots of knitting work done while waiting for my kids to get out of various extra-curricular activities. I've got a pretty good start so far wouldn't you say?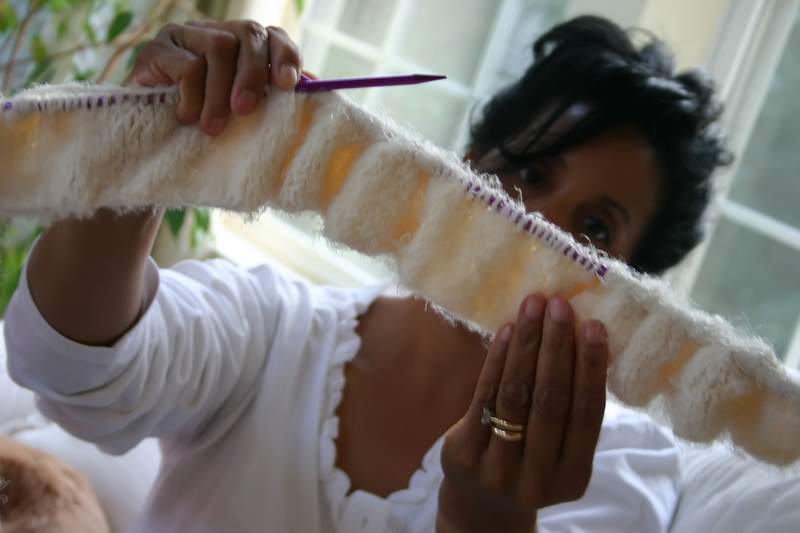 Wish me luck. Maybe if I work really hard… I'll have a new scarf or shawl for Christmas. Stay tuned… I'll keep you posted.