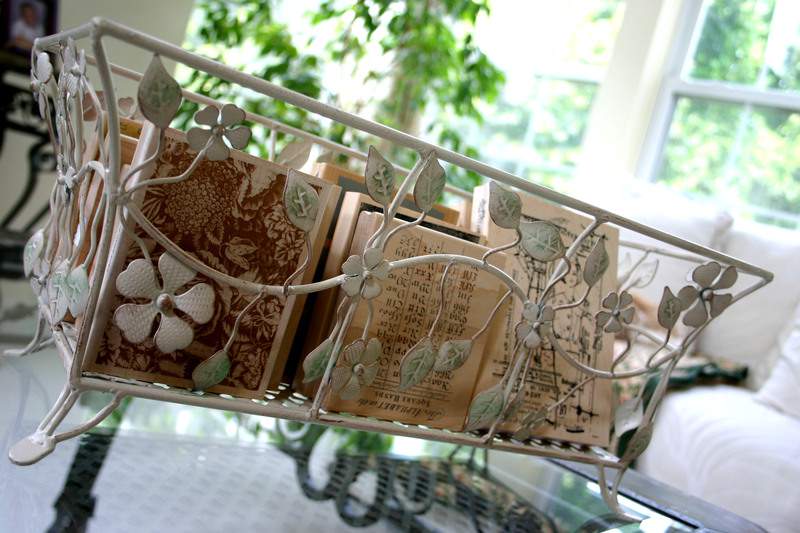 I'm always on the lookout for great ways to store and display my craft supplies… or as they're more commonly referred to in my house, "all that stuff in the basement".  Now, you know I'm not the one that describes it that way!  Anyway, I love to find unusual looking containers that are designed for something else other than craft supply storage. I think these are the kinds of fun finds that can add character and whimsey to any craft space. Who says all your precious supplies have to be locked up in plastic containers? Certainly not me, that's for sure.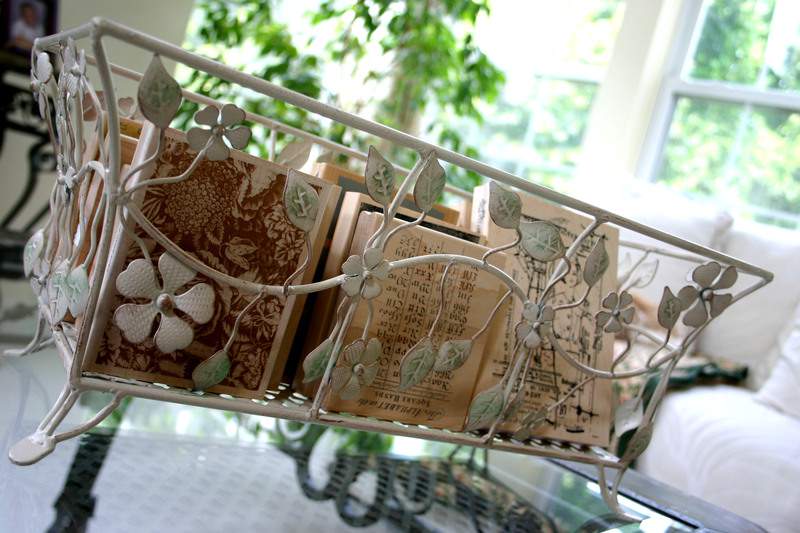 Take the basket above as a case in point. I found this flowerpot holder at Hobby Lobby this week. It was filled with artificial wildflowers at the time and when I removed the flowers, all I could see was my collection of oversized rubber stamps lined up in it… right there in the middle of the store. Now, that's a crafter's imagination at work for you.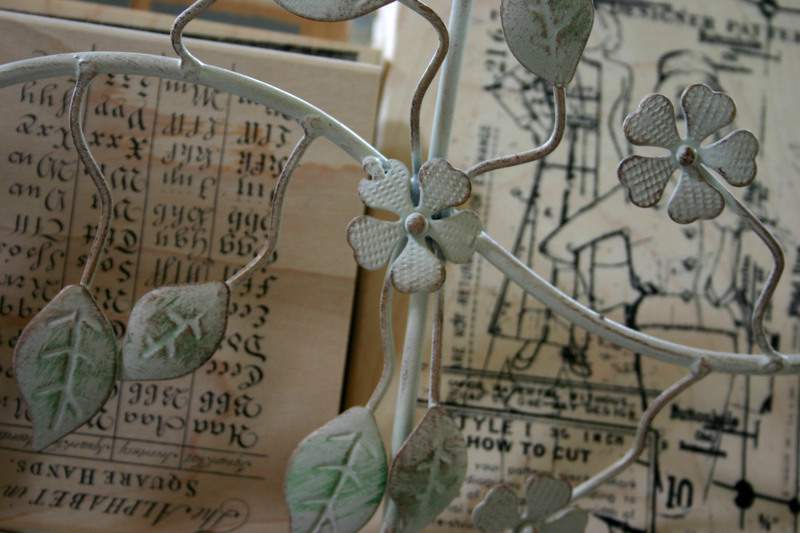 I love the intricate looking flowers and stems that make up the design on this basket.  This was also a real deal at a bargain basement price of ten bucks. That's the kind of price you just can't pass up. It's a great addition to my craft space and helps put these large stamps right at my fingertips in a most attractive way. I love that! So keep your eyes open too, you never know when you'll come across a picture perfect find.