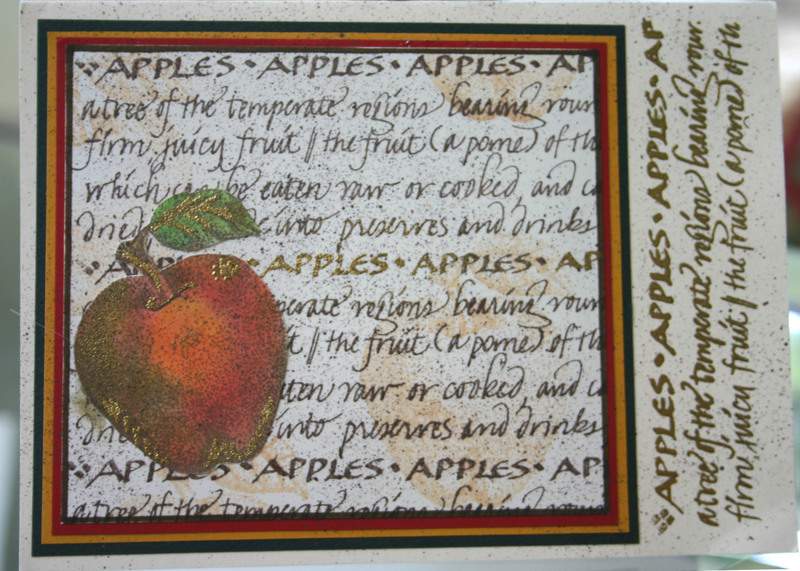 I love the versatility of rubber stamps. There's just so much you can do with them, from scrapbooking and infinite paper crafts… to of course card making which is my favorite way to use stamps. In fact, while I now regularly use stamps in my scrapbooking projects, cardmaking was how I was first introduced to the art of rubber stamping.  In the card below, you'll see how I used just two stamps in various ways to create several different fun looks.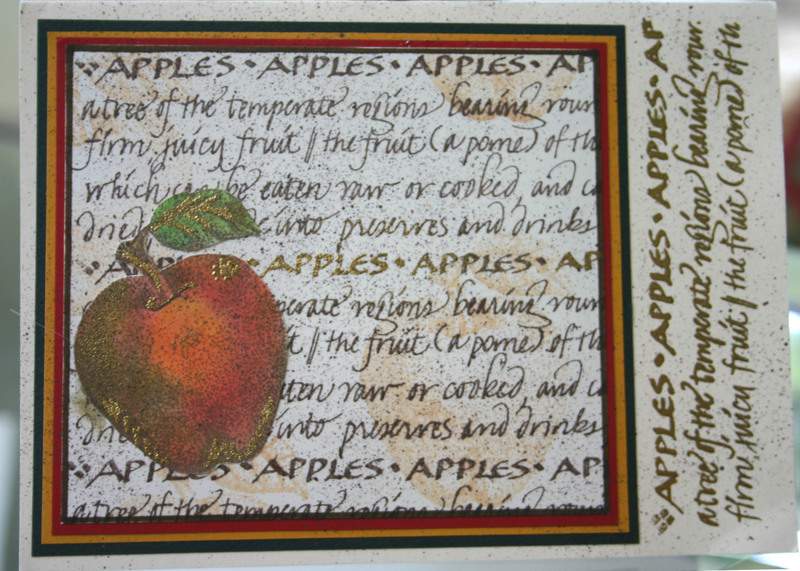 The stamp with all the different names for apples is from A Stamp in the Hand, and the single apple stamp is from Rubber Stampede. You'll also need shadow ink which is gives you a very translucent look when applied. The Sandal colored shadow ink and Espresso colored ink are by Ranger . You'll also need some colored cardstock and gold embossing powder, colored pencils, brown acrylic paint and a toothbrush. That's right, a toothbrush.
Start by stamping the apple image onto beige cardstock in several places. If you look closely on the card under the apple words you'll see the faint image of the apple. Stamp the apple word image multiple times over the shadow image you just created. On another piece of beige cardstock stamp the apple image, and color with your colored pencils. Using an embossing ink pen, select places on the apple to add embossing powder.
Then cut apple out and adhere to cardstock. Add multiple mats. Then adhere entire card onto a larger beige piece of cardstock flush left, leaving enough room for the apple word stamp to be embossed at the bottom.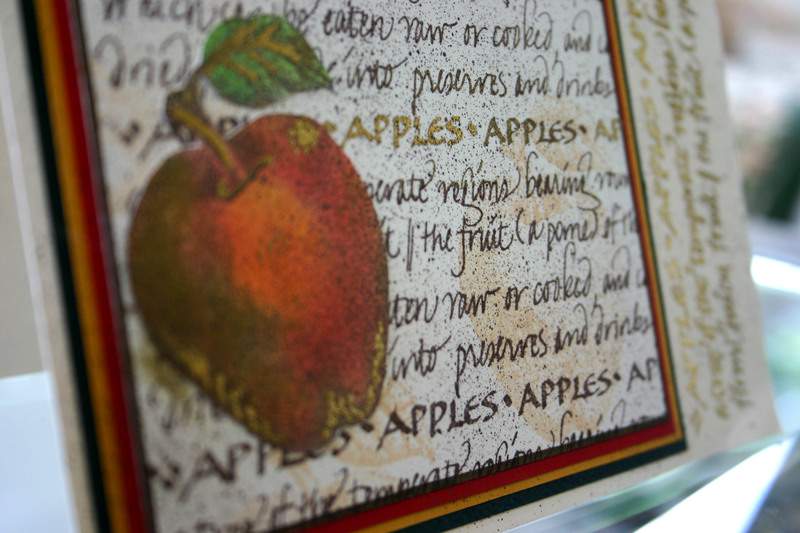 Now, for that toothbrush. Dip the end of an old toothbrush into brown acrylic paint, hold card at arms length and then use your finger to flick the paint off of the brush and onto the card.  This will give you those cool speckles. Make sure you cover up any areas you don't want to have the speckles before you do you flicking.