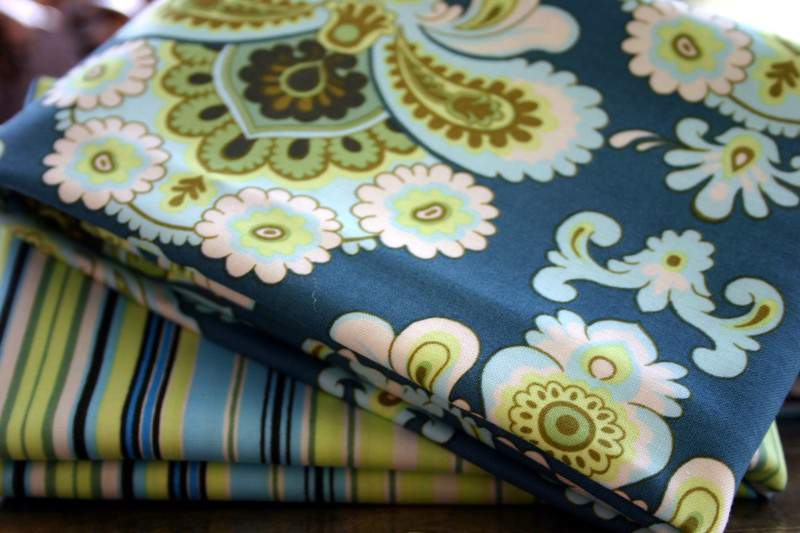 I have a real passion for fabric. Just can't help it. I already have tons of bolts of beautiful yardage, but I can always find a good reason to pick up more. I love to walk into fabric and quilt shoppes and just soak up all the brilliant color tones, texture and variety of patterns.
A quilt shop employee actually said to me once as I was heading out the door with 10 yards of yummy fabric in hand, "now keep your hands on the wheel Lisa, and off the fabric until you get home". She knows me too well. Anyway, my latest indulgence comes from the awesome Amy Butler who is a fabulous fabric designer with a lively and lavish collection of prints and patterns that will make you want to dash as quickly as you can to the nearest sewing machine.
Amy Butler has also branched out into scrumptious patterned papers and embellishments for scrapbooking which are as delicious as her fabrics with her signature colorful, bold and ultra modern look.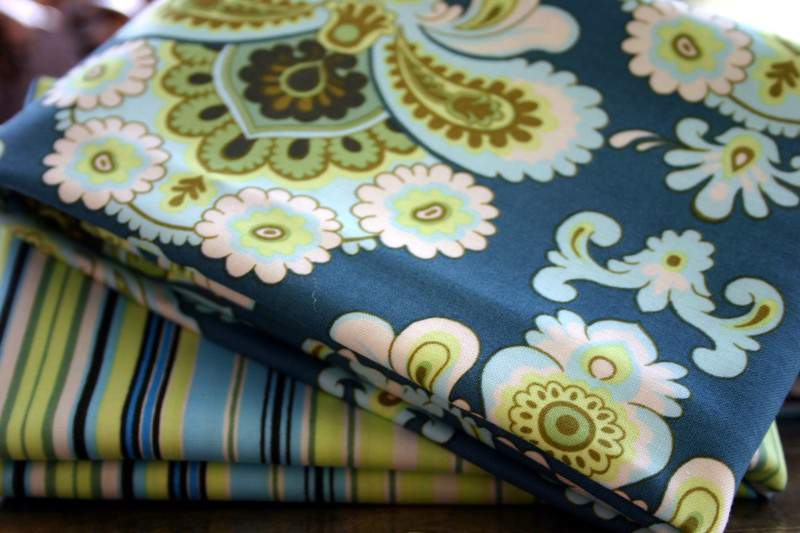 The fabric with the paisley-type scrolls is called Spruce French Wallpaper. The teal blues, chartreuse, olive and beige colors all work together so beautifully. The coordinating second fabric called Okra Oxford Stripe, is the perfect complement. I also love the fun look of these large matching buttons, I covered with some of the Spruce French Wallpaper fabric.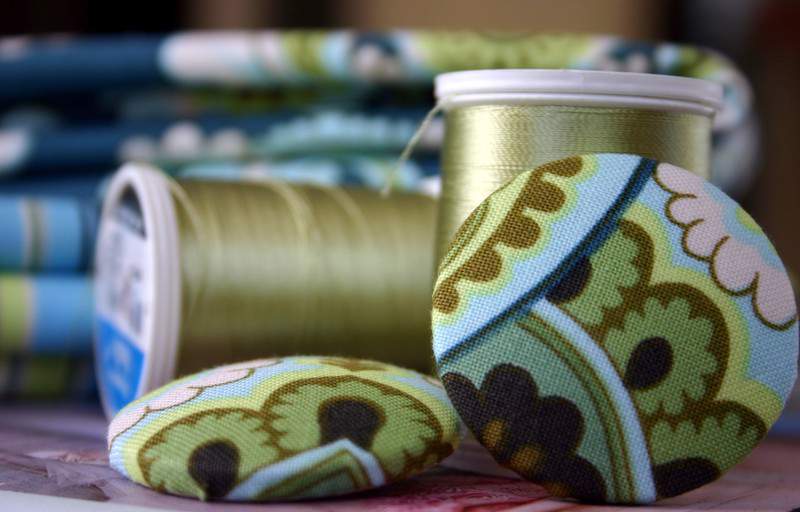 If you're stumped for sewing ideas, you can never go wrong with an apron. This pattern was pretty easy to complete. If you take on this project, pay close attention to how the finished edge on the inside of the apron comes together. It might present a tiny challenge at first.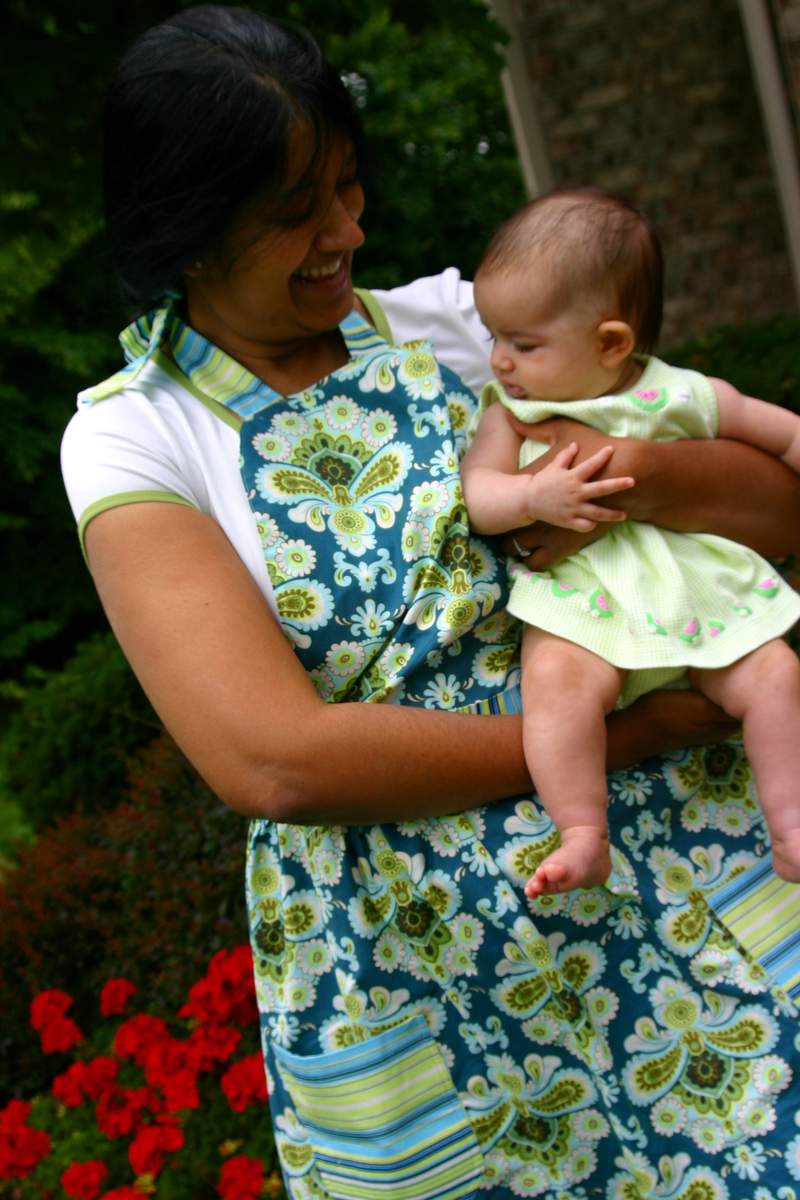 The apron comes from Simplicity pattern #3949, which also includes several other styles for you to choose from besides the bibbed version shown here. I'll share some of the other styles soon in a different post.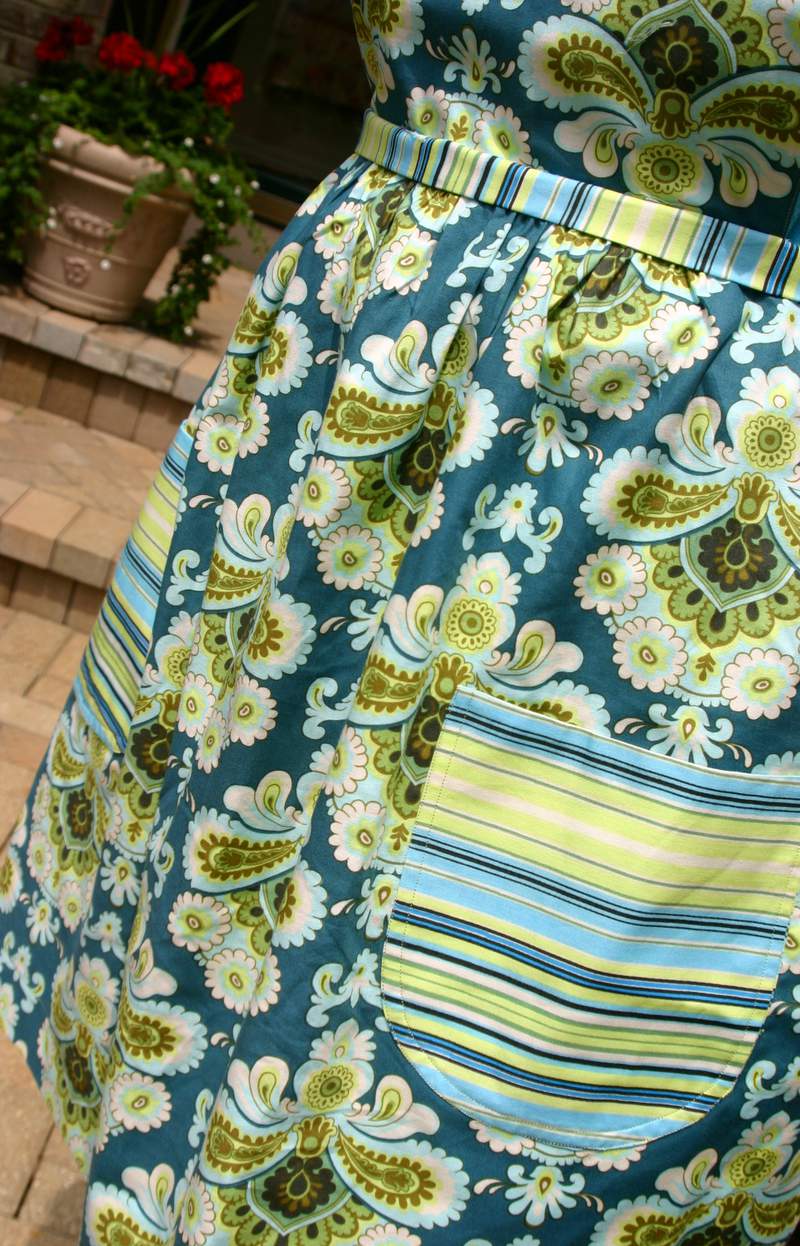 Of course, a great big THANK YOU goes to my good friend, scrapping buddy and new mom Beena and baby Katie for modeling the apron for me… and for you!