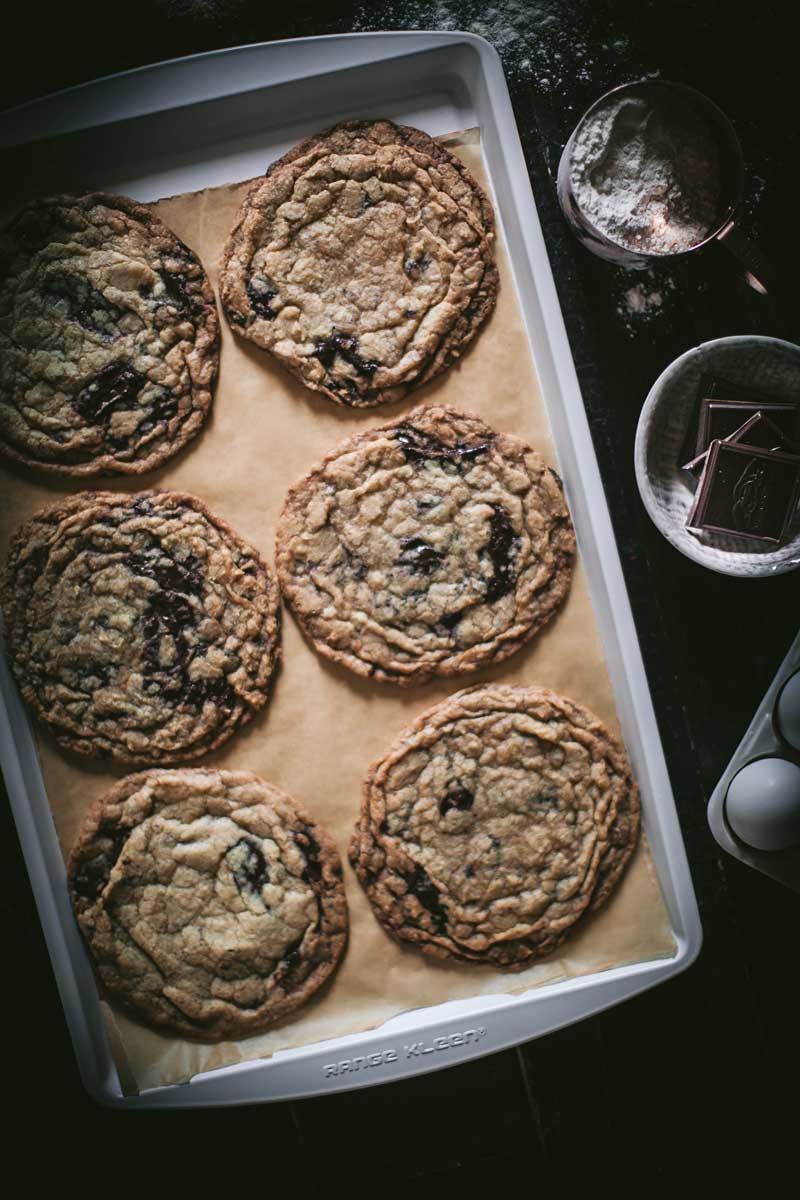 If you're a chocolate chip cookie lover, you're really going to love this twist on the traditional favorite.
I didn't think there were many ways out there to improve upon the super simple chocolate chip cookie but hey, sometimes surprises come from unexpected sources.
This is one such case where an old staple has new look, size, taste and technique.
Now, that's a mouthful.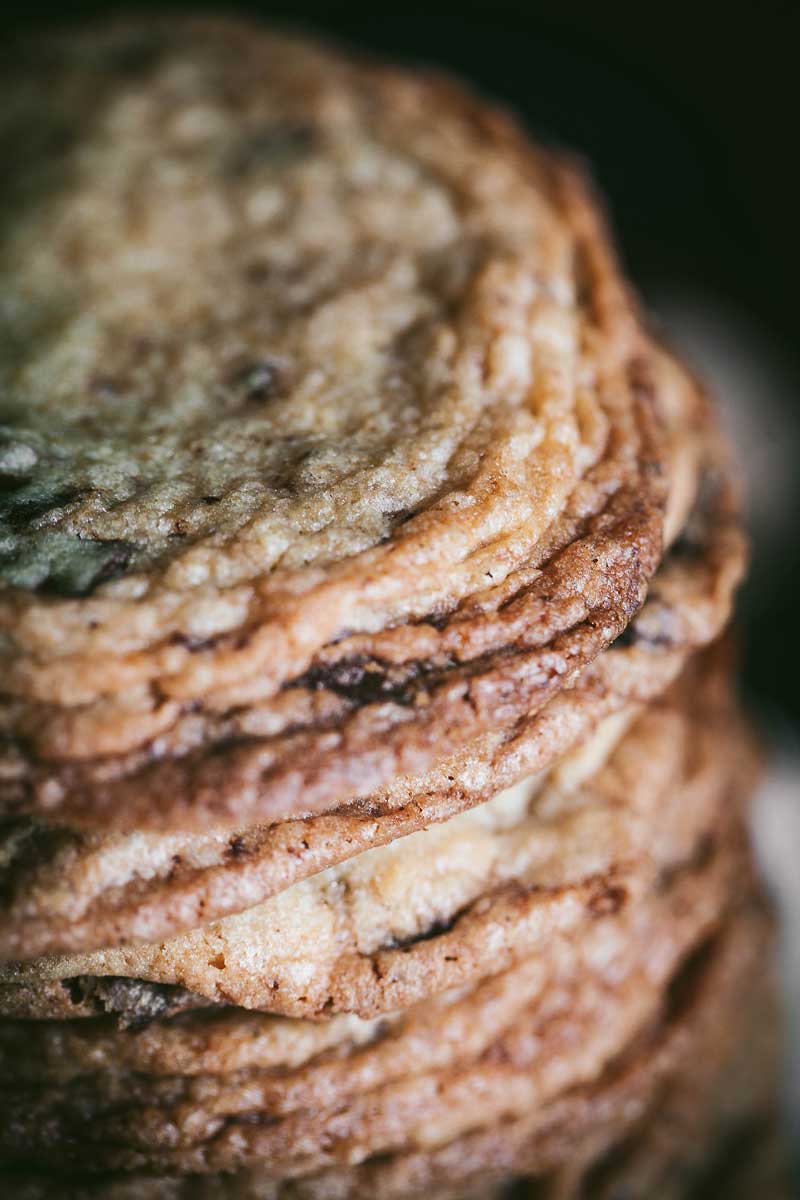 These cookies measure more than 4 1/2 inches in diameter and are more like four chocolate chip cookies packed into one big one.
The center is soft and gooey and the edges are slightly caramelized with a melt-in-your mouth crispiness that is oh-so good.
Scattered chunks of melted chocolate create an almost marbleized topside appearance that also provides a burst of rich, dark flavor with every bite.
These chocolate chip cookies are also surprisingly thin, especially when stacked on one top of another.
Now, at the heart of these deliberately-wrinkled, jumbo size chocolate chip cookies is an unusual technique that I've only just discovered.
It's called "pan banging".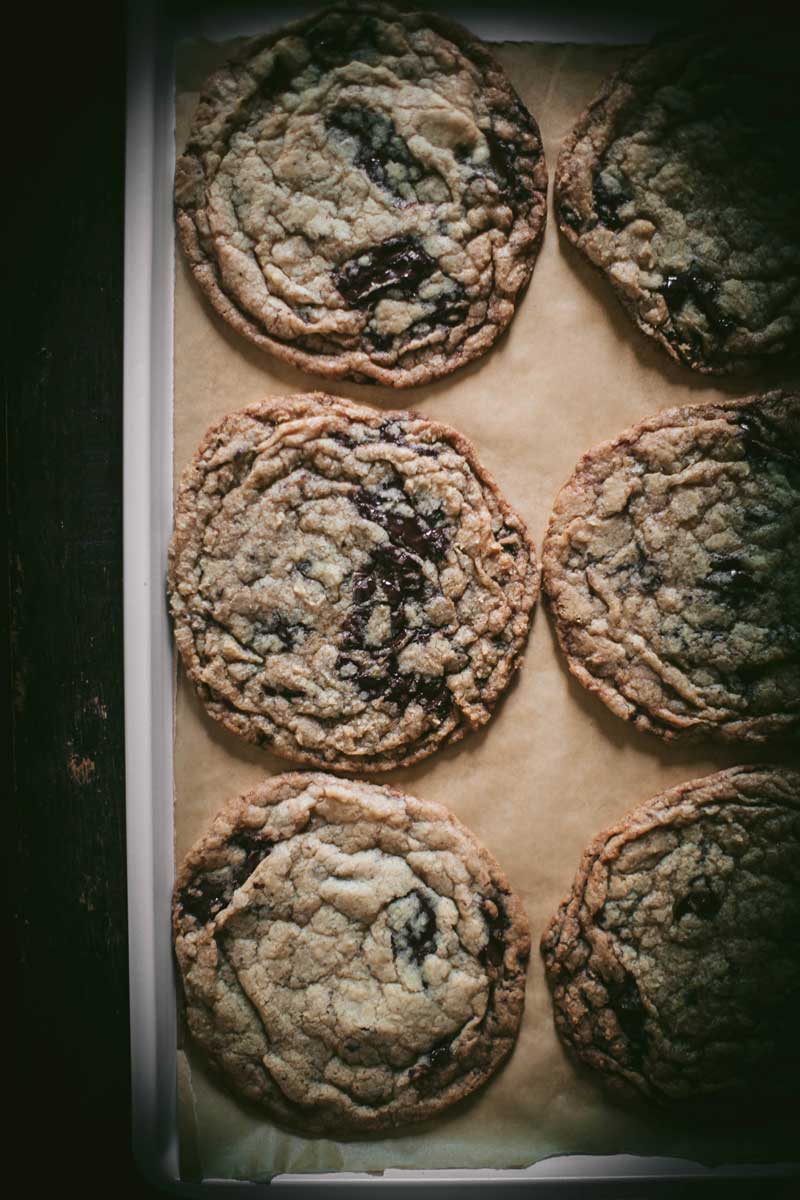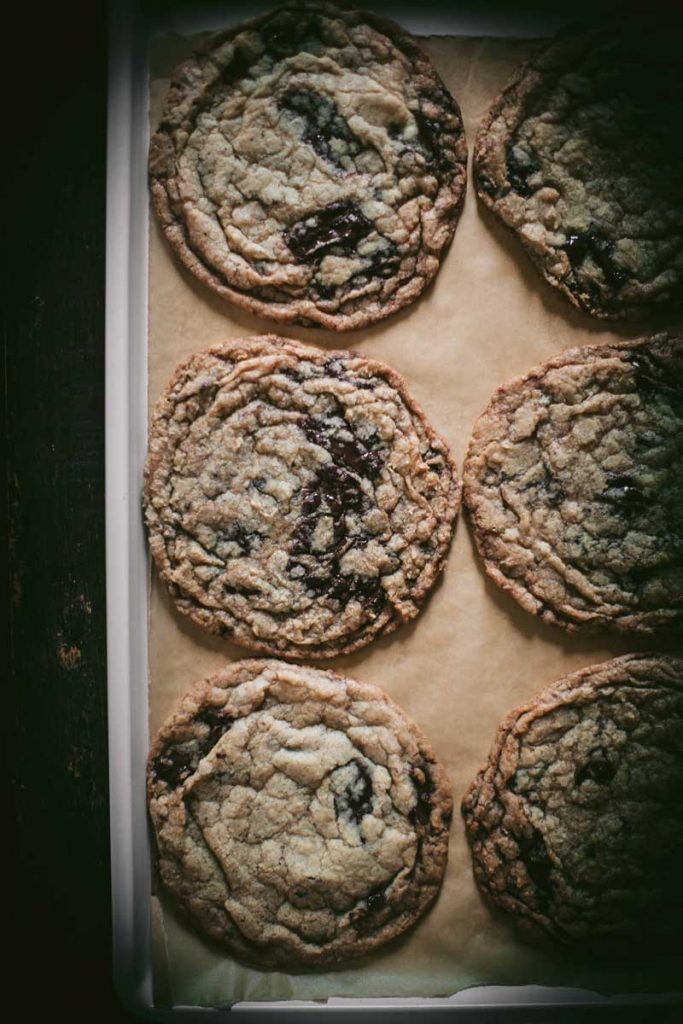 Pan banging is the brainchild of baker and blogger, Sarah Kieffer .
I discovered her unusual cookie making technique after seeing similar jumbo cookies all over Instagram.
Pan banging involves baking the cookies up to a point and then opening the oven and banging the pan on the oven rack which causes the rising cookie dough to deflate and spread.
The banging is repeated several times through the baking process. It's noisy but quite effective.
Read over the steps in the recipe shared further down in this post for more complete instructions.
You can also out Sarah's blog, The Vanilla Bean Blog for more beautiful desserts and delicious baking ideas.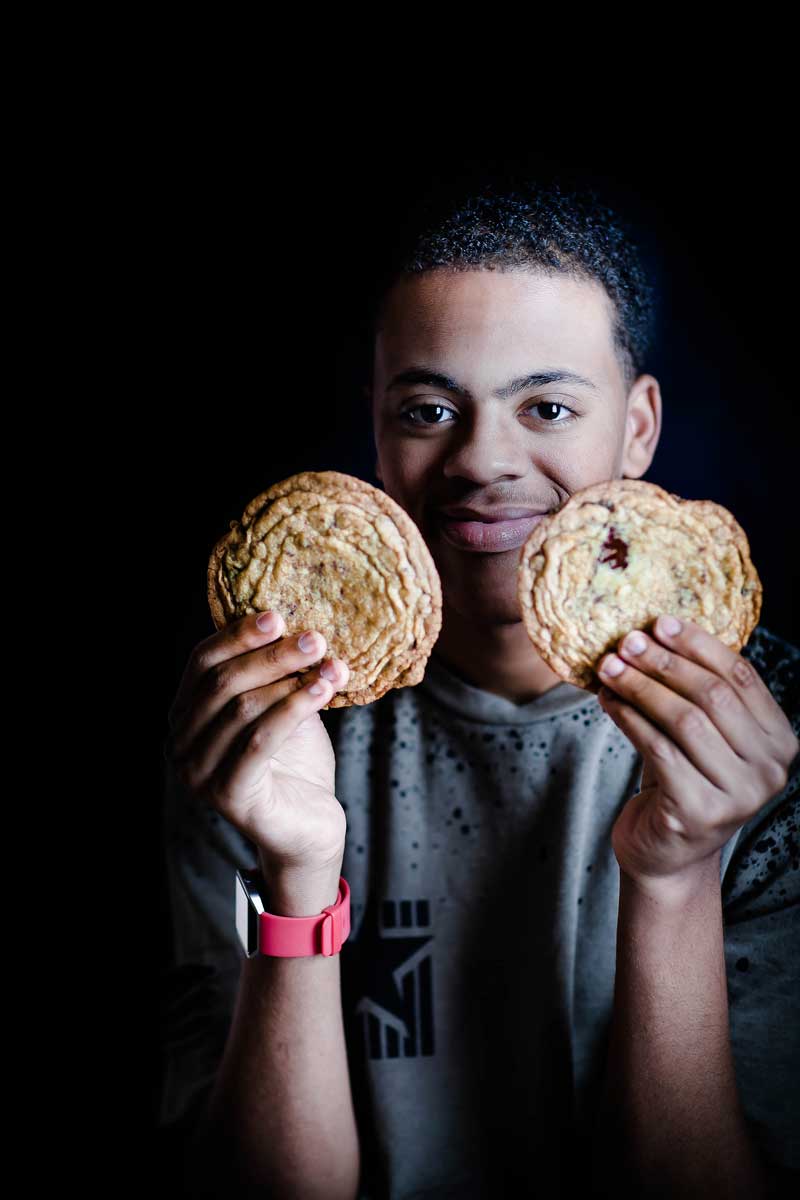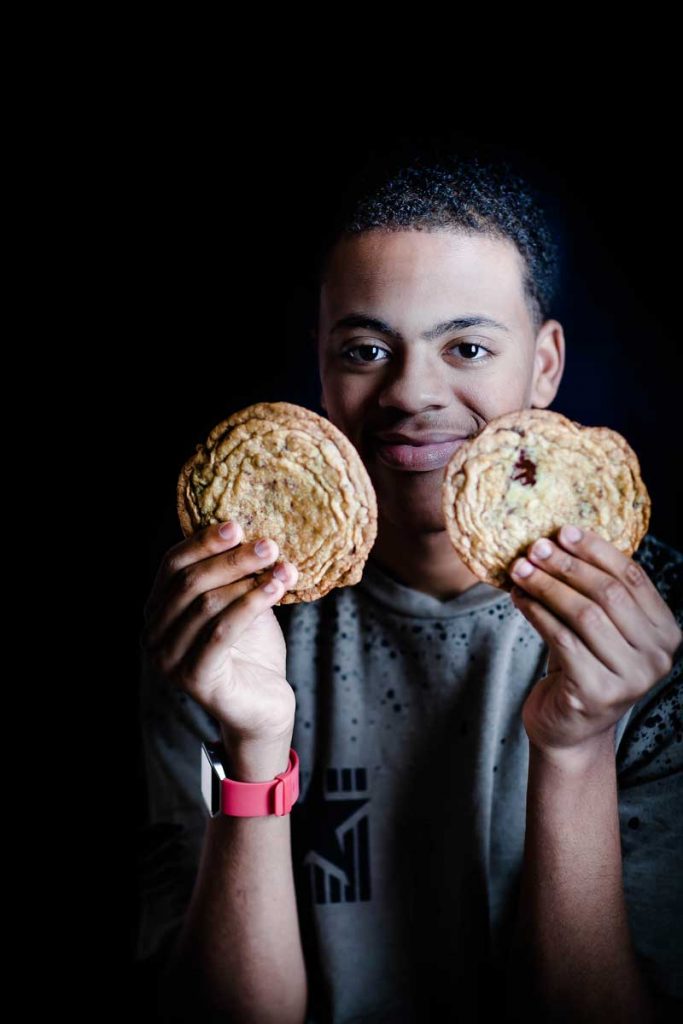 Regular readers of this blog already know I have a penchant for fun, handcrafted packaging.
I used a tag die cut and some alphabet rubber stamps (you should have these in your stash) to create some cute, personalized gift tags for my kids and their friends.
If you're packing up homemade goodies for gifting, this is a nice way to add an extra personal touch.
You can find plastic goodie bags, die cuts and all manner of rubber stamps and ink at your local crafts store.
Happy baking and have fun.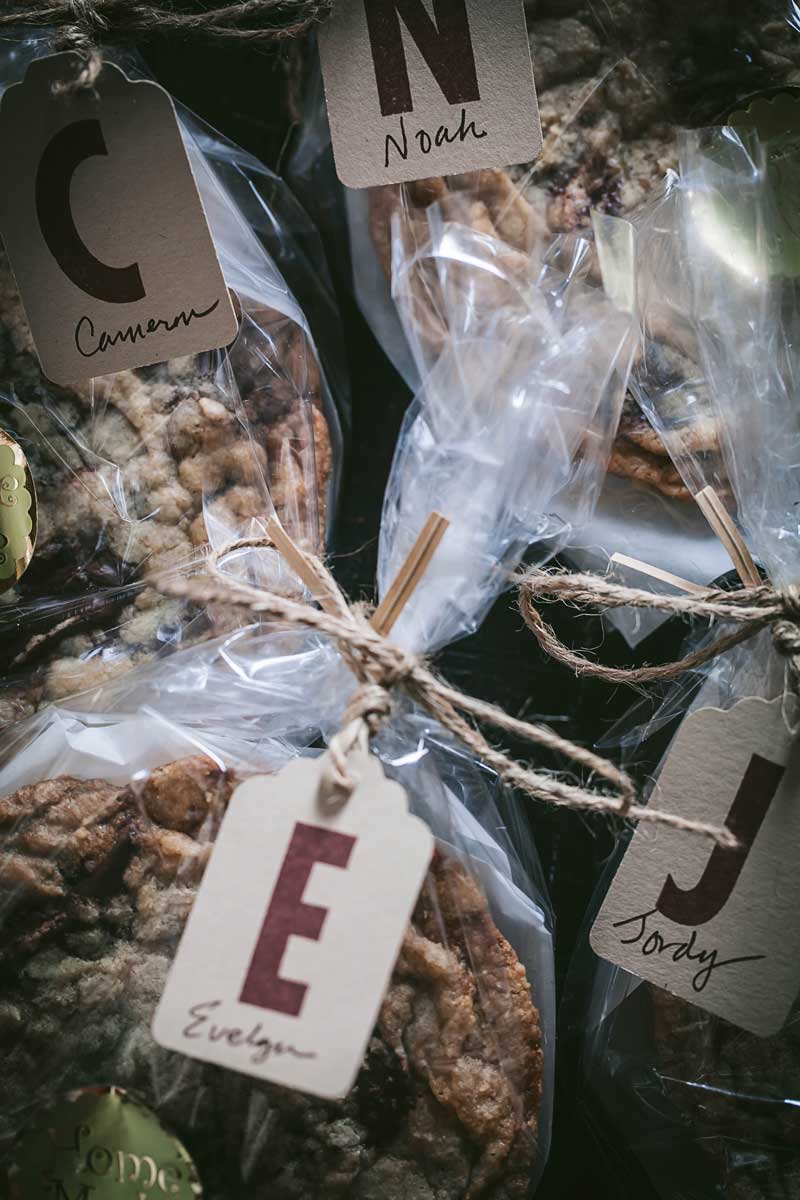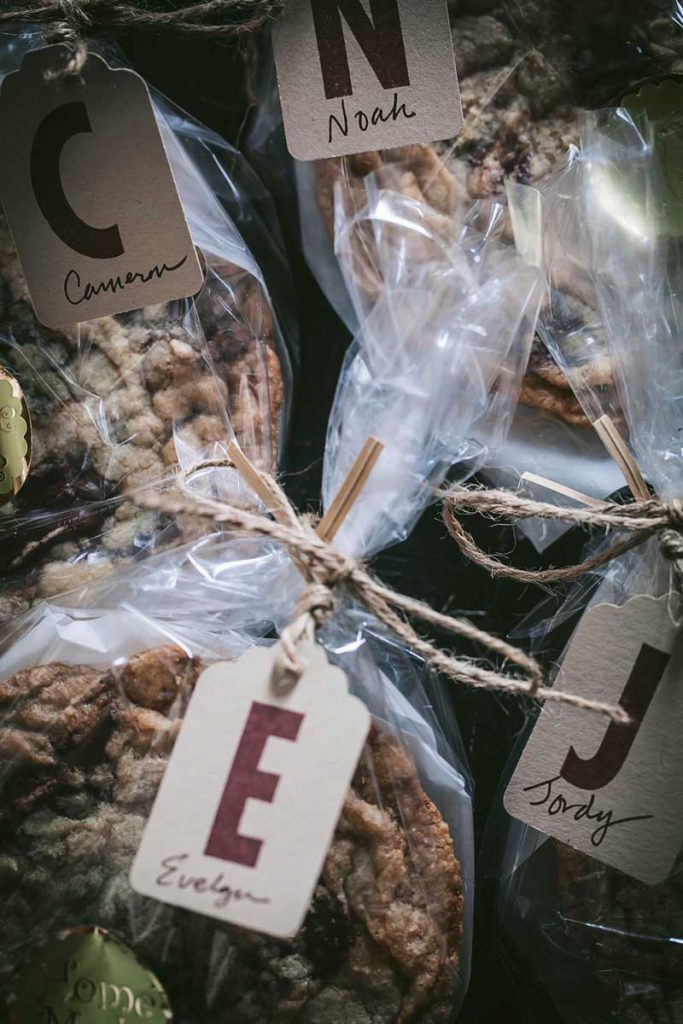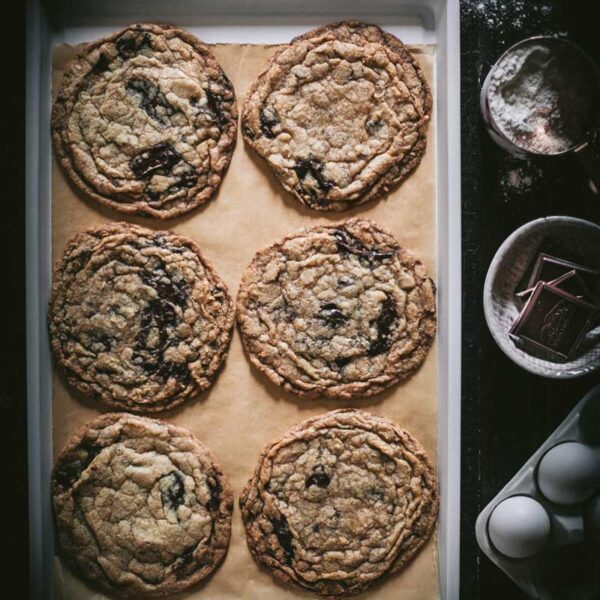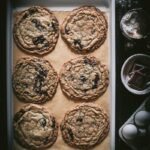 Chocolate Chip Cookies
Crispy, gooey, jumbo twist on the traditional chocolate chip cookie.
Course: Dessert
Cuisine: American
Servings: 10 -12 cookies
Ingredients
2 cups all purpose flour
1/2 teaspoon baking soda
3/4 teaspoon salt
2 sticks unsalted butter room temperature
1 1/2 cups granulated sugar
1/4 packed brown sugar
1 large egg
1 1/2 teaspoons vanilla extract
2 tablespoons water
6 ounces bittersweet chocolate chopped
aluminum foil to cover baking tray
Instructions
Preheat oven to 350 degrees




Cover baking sheet with the dull side of aluminum foil.

Whisk flour, baking soda and salt in a small bowl and set aside.

In a stand mixer, beat the butter until creamy, add the granulated and brown sugars and beat until light and fluffy (about 3-minutes).

Add the egg, vanilla and water and mix to combine.

Add flour mixture and mix. Add chopped chocolate and mix on low.

Measure 1/3 cup of dough for each cookie ball. Place 4 dough balls per cookie sheet and freeze for 15 minutes before baking.

Place chilled baking sheet in the oven and bake for 10 minutes.

Lift baking sheet and bang it directly onto the oven rack.

Repeat pan banging every 2 minutes.

Bake 16-18 minutes total time until the cookies have spread and edges are golden brown and centers are lighter and not fully cooked.

Transfer the sheet to a wire rack and allow to cool completely before removing cookies from the pan.

Place two cookies in goodie bag with handcrafted tag for delicious gift giving.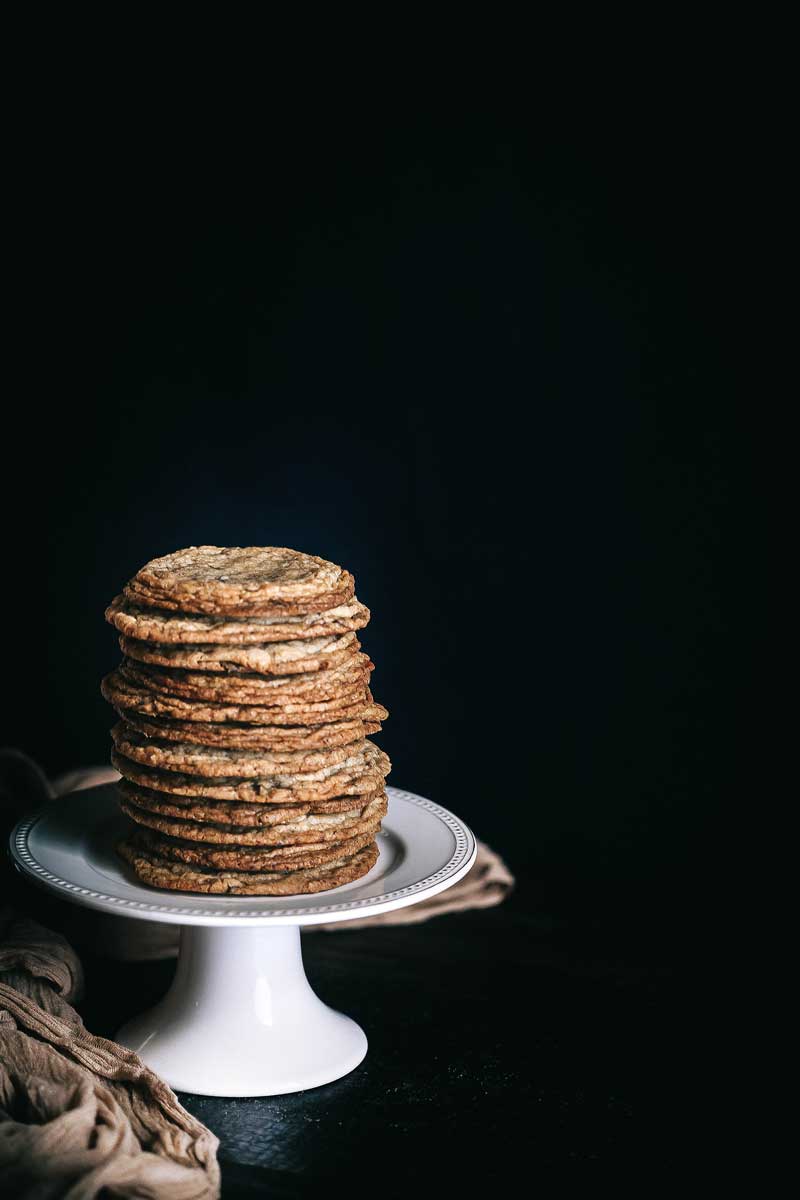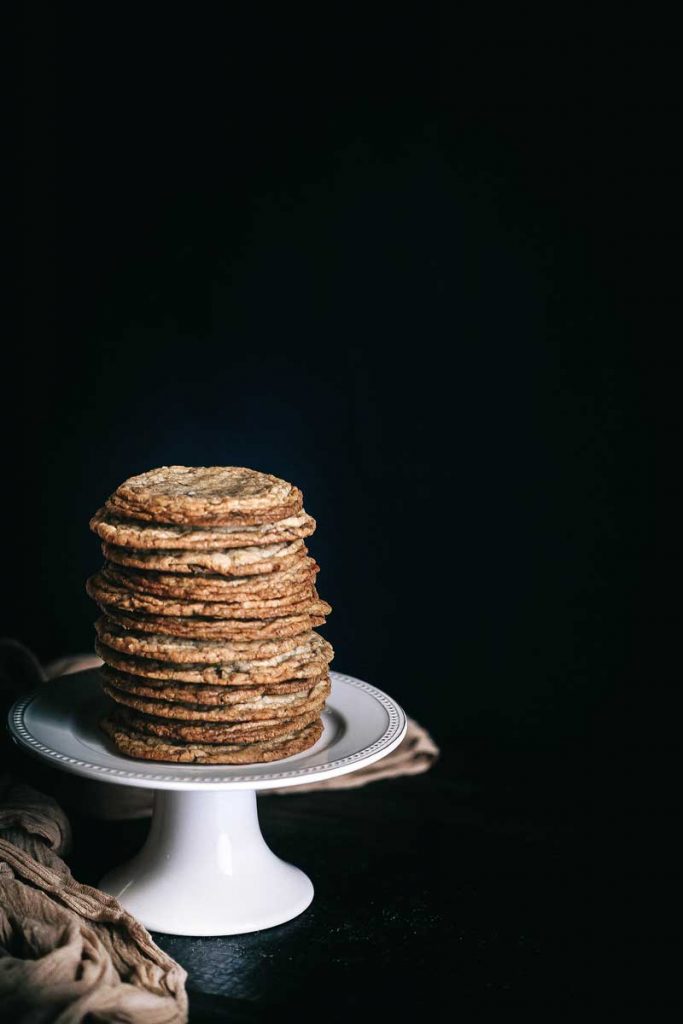 Thanks for stopping by.
See you back here next time. ♥