E
ver have a taste for something yummy but can't quite decide what to settle on?  Try mixing up some homemade granola and keeping it hand for just such occasions.
This is the first time I've ever made granola but it's so darn easy, it definitely won't be the last time I whip some up.
I think after you see how simple this recipe is, you'll soon be cranking out your own granola batches too.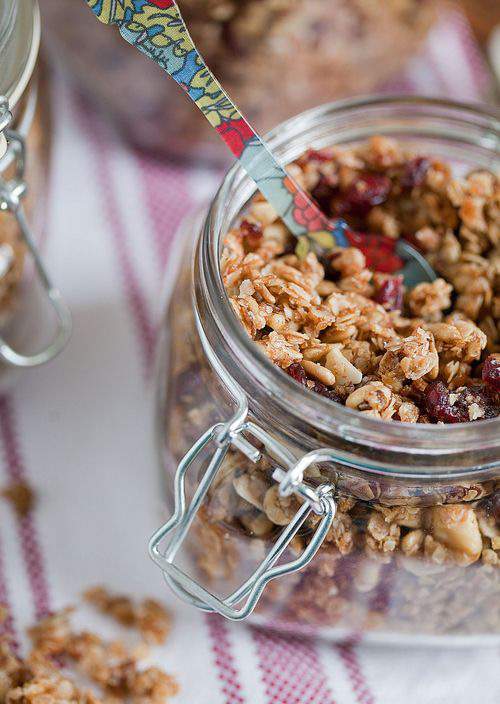 This is a super easy recipe and it's filled with fantastic ingredients including various nuts, dried cranberries, sunflower seeds and brown sugar just to name a few.
The combination of these ingredients produce a crunchy and super yummy result.
For your convenience, I've written the following PDF recipe download for this GREAT GRANOLA.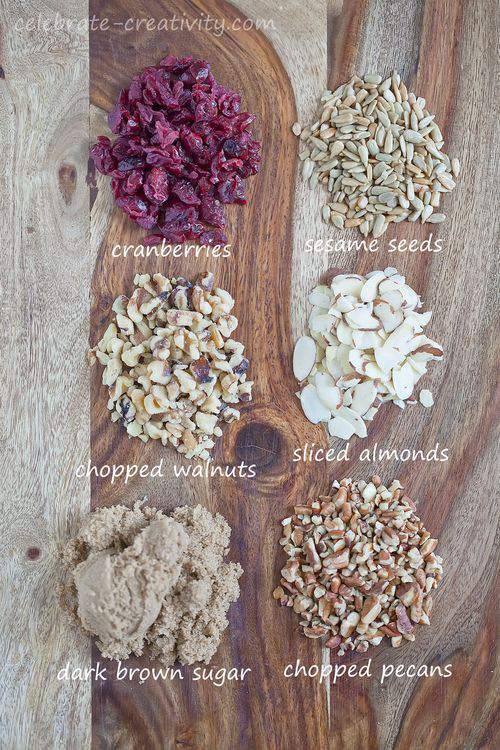 First, preheat oven to 225-degrees.
Mix all the ingredients together in a large bowl, making sure all elements are thoroughly combined.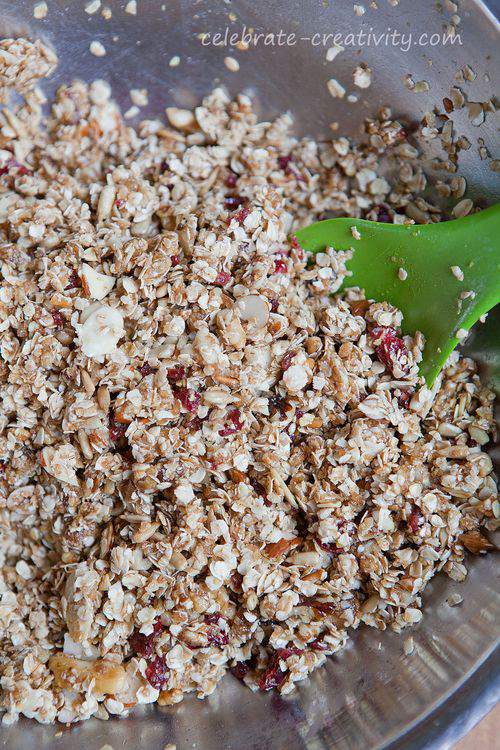 Spread the granola mixture out on a baking tray covered with parchment paper.
NOTE: I used two baking trays because I doubled the recipe ingredients to make a larger batch.
Make sure all the ingredients lay flat and evenly spread out.

Put the granola into the oven and bake for 20-minutes.
After twenty minutes, use a spoon to turn the granola over so all of the mixture has a chance to get evenly browned.  Bake for another 20-minutes. Remove from oven and allow to cool completely. 
Many of the pieces may be stuck together, resembling brittle. Simply break apart into bite-size chunks.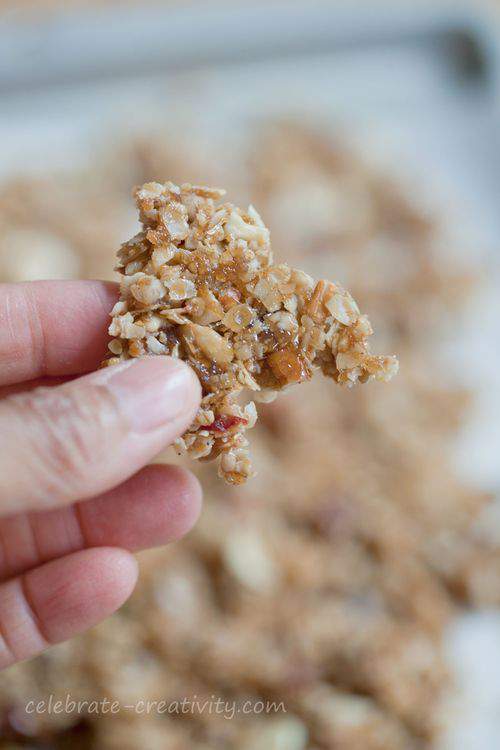 Sprinkle granola into cereal or on top of yogurt for a tasty addition to your morning meal.
Breakfast may never be the same again.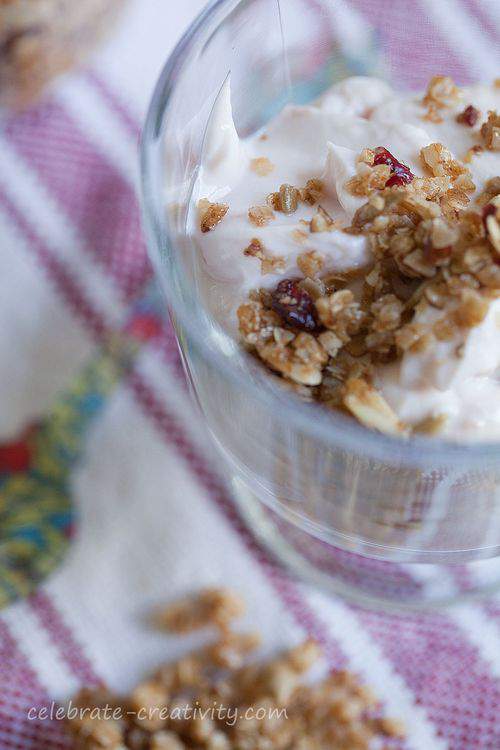 This really is a great tasting granola and it also makes for a delicious snack too.
Consider, filling small jars with the granola and then gifting them to friends and loved ones. 
NOTE: If gifting, don't forget to include a small  "HOMEMADE GRANOLA" tag to go along with the offering.  It's also a good idea to include the list of ingredients on the back of the tag as a heads-up to those who may have nut allergies.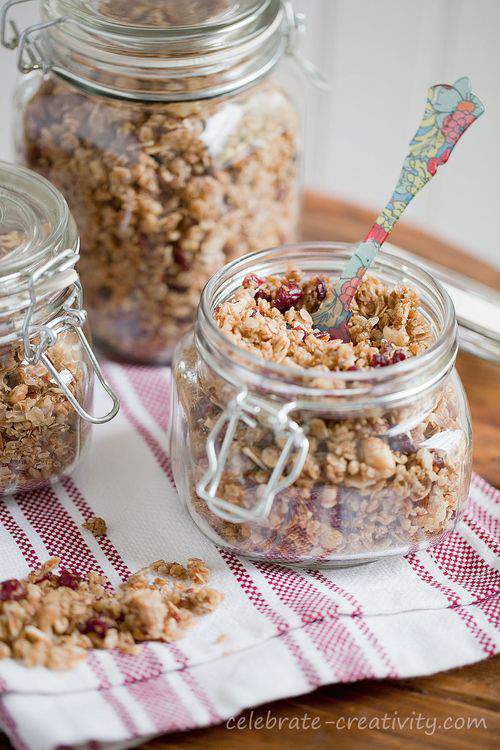 FYI, ordinarily this granola recipe would have appeared here as part of my FRIDAY FOODIE  regular blog segment. 
That column is taking a brief Summer hiatus and is temporarily being replaced my MONDAY MUNCH  segment.
THE MONDAY MUNCH  will still feature easy and tasty recipes along with the best photos I can snap and will appear on this blog regularly throughout this Summer season.
So, getting back to GRANOLA, have you ever made it before?  If, so what tasty ingredients do you use?  If not, I hope you're inspired to give this recipe a try. ♥
 COMING UP NEXT MONDAY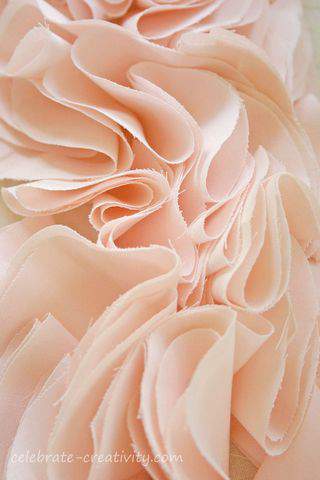 Don't these light and airy ruffles make you just want to run your hands through them?
These pretty ruffles actually make up a UFO (short for UnFinished Object).  I'm sure you have a few unfinished projects in your crafty workspace too.

Well, I started this ruffled project a while back but only recently decided to finish it and I'm so glad I did.
Coming up next Monday (6/24), I'll reveal this easy to make home decor item that will have you wanting to start creating ruffles of your own.
Hope you pop by this blog again next week for a closer look.
See you then.