Have I mentioned to you that I have a budding environmentalist in the family?  I do.  My daughter, Cameron has a huge interest in the environment, conservation as well as recycling efforts.
It's with recycling (or in this case, up-cycling) in mind, that she encouraged me to wrap my latest gift offering using grocery store bagging.
Great idea, right?  this upcycling grocery bag gift wrap is a cinch.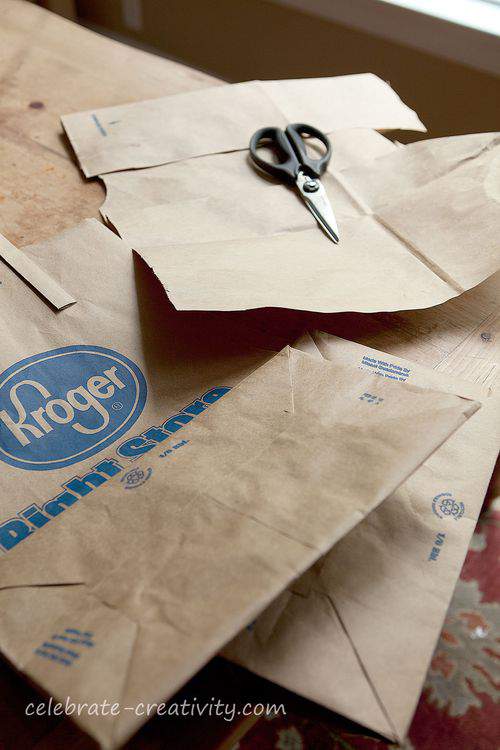 If you're like me, you probably have quite a few brown paper grocery bags stacked in your pantry or closet.
Using these bags as gift wrap is actually a great way to get rid of them.
Simply cut open the bottom portion of the bag and spread it out just like large (albeit stiff) wrapping paper.
NOTE:  Consider ironing the bags once they're flat like this to eliminate the wrinkles before wrapping.  I didn't do that this time but next time I will.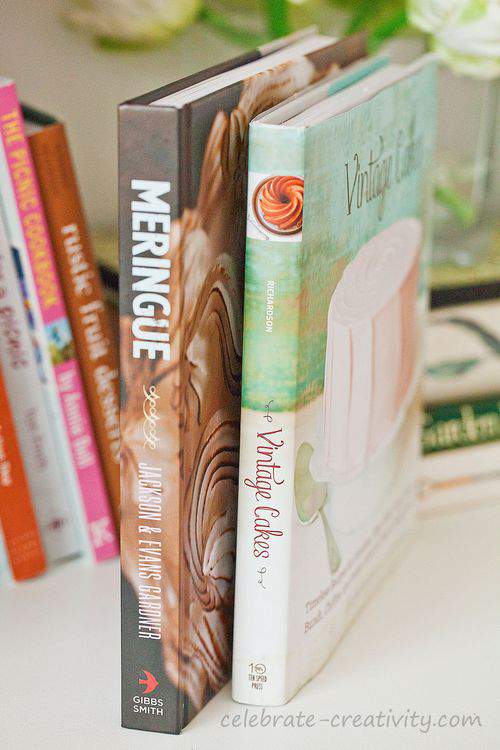 I decided to wrap copies of two of my latest favorite cookbooks as gifts to my mom (Nana Banana).  She's a book lover too (that's where I get it from).
You can read my reviews of both of these books in my recent GOOD READS column.  Just revisit the post entitled, Delicious Spring.
I found this roll of burlap ribbon on sale at Michael's for just a few dollars.
It's a great item to keep in your stash of supplies because it's not only beautifully rustic, it's aso quite versatile.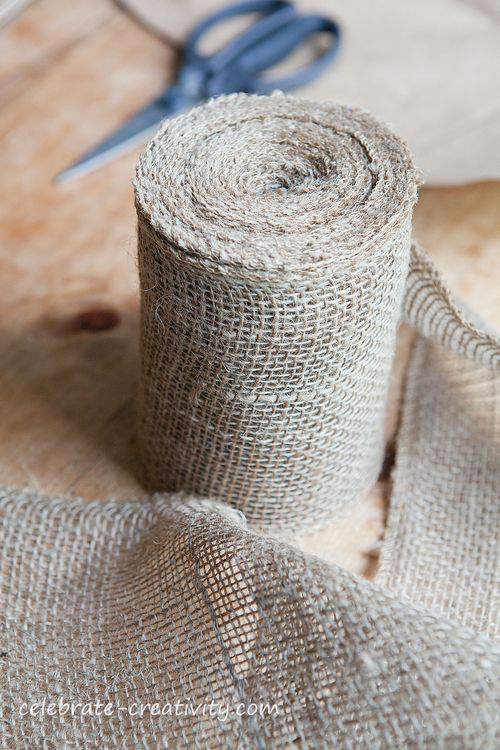 There's a whole lot of khaki going on with this packaging but there's an easy way to add a splash of color to the presentation.
Grab a few stems of artificial flowers and combine with a small twig (for additional texture and interest) for a nice centerpiece for the packaging.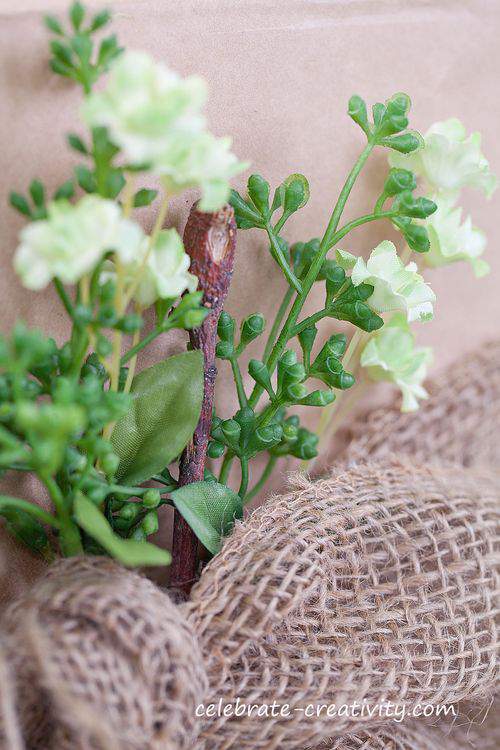 When folding brown bags like this, the paper can sometimes be a bit stiff.
For a more finished, crisper look, simply use your thumb and forefinger to run a crease along the edges of the wrapped packages.
Make sure your fingers are clean and free of oils when creasing the paper.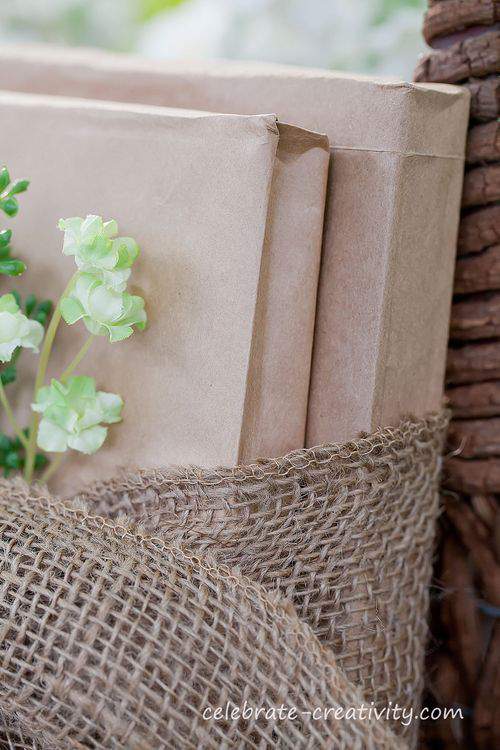 I also made a small personalized tag to go with the packaging.
Here are a few more of my "must have" tools that I keep in my stash.
I've used this Birds and Nests rubber stamp set so many times I've lost count.
Also, I think everyone should have a large tag punch (available at most crafts stores) at their disposal as well as a small alphabet stamp.  These stamps come in upper and lower case styles.
You'll find dozens of opportunities to use these tools and they're worth having on hand.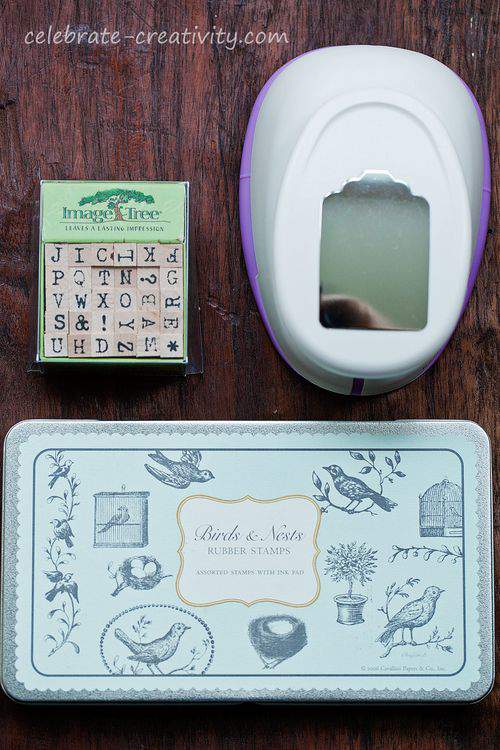 Here's a look at the finished tag.
Simple, cute and to the point.
I gave this gift set to my Mom for Mother's Day this year along with a Barnes and Noble gift card so she can add even more good reads to her personal library.
Upcyling never looked so good and Nana Banana loved the gifts.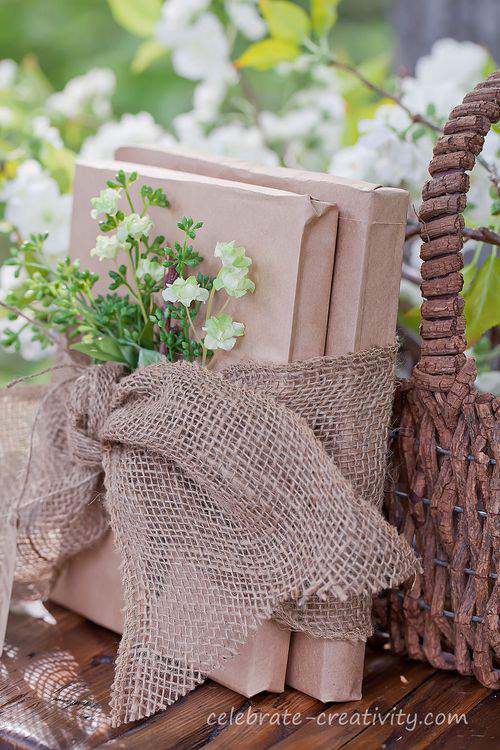 So, the next time you get ready to toss those brown paper grocery bags, consider how else they might be used.
Have you up-cycled anything lately?
I'm linking this Up-cycle project to the following: