Any scrapbooker will tell you meaningful journaling and photographs that mean something to you, are at the heart of the pages we create. I've made a concerted effort this year to really work on fine tuning my own photographic eye by studying various techniques that can help turn a good photograph into a great one.  Even though I've been a longtime "picture snapper", I'm still a work in progress when it comes to consistently taking photographs I think are great. I still take thirty or forty pictures just to get that perfect one or two that I love.
I thought it would be fun to share a few favorite photographs from time to time.
The photo above features my daughter Cameron, as she takes in the sights and apparently…. the smells of nature. I just love that look on her face. Here's another favorite photo taken the same day. I was lucky enough to catch her mid-laugh, and I think this really captures her good-natured personality.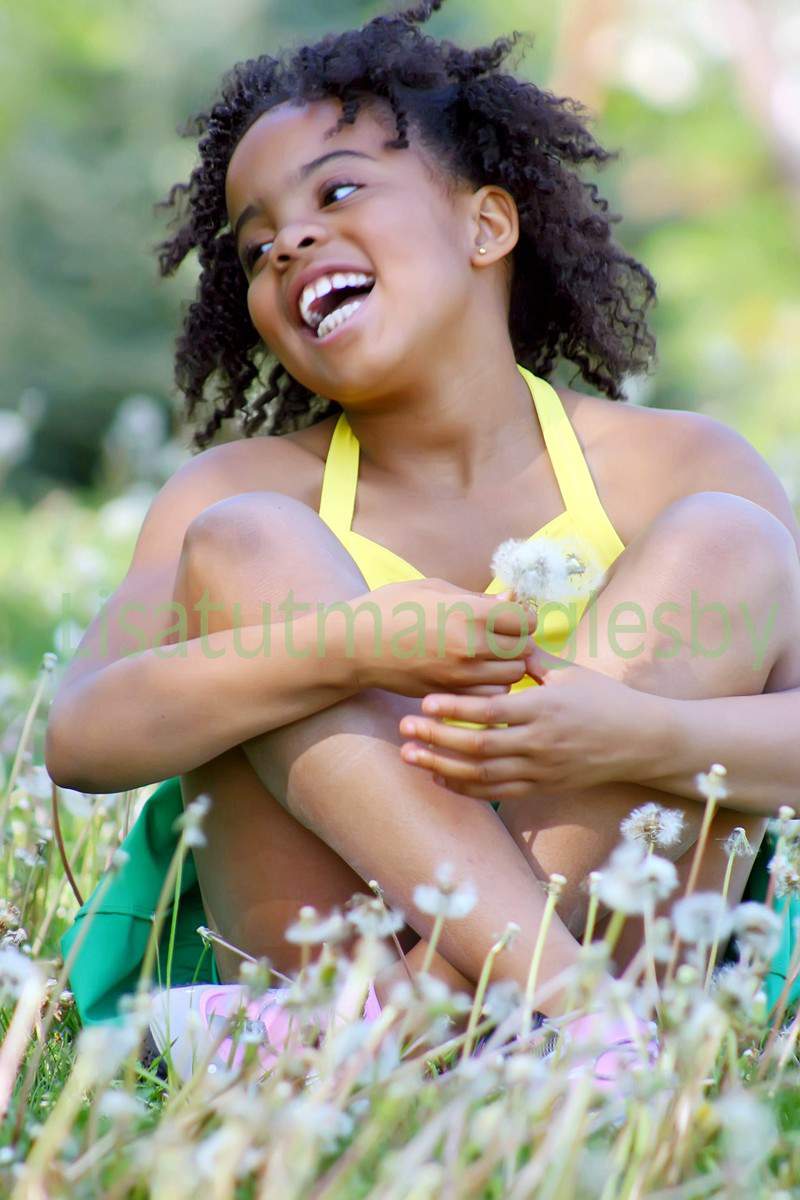 It's funny, when you start scrapbooking, your mind just re-wires itself when it comes to photography and everything starts looking like a potential scrapbook page. For example, when I was taking these pictures, the scrapbook wheels started churning. I remember thinking not just about the images, but also about a particular dandelion rubber stamp I had in my stash and how I might be able to use it with these pictures. I guess that's what you call scrap-think.
The layout below shows how all the pieces to my "scrap-think" ultimately came together for a winning entry in the Memory Makers Masters 2007 contest. I love the two photos above as stand-alones but decided to use just a portion of each one in the layout. One of the MMM-07 contest requirements was to create a page that represented the theme "Celebrate Life", and this is what I came up with. Notice the dandilion stamp?
This layout was featured in the January 2007 issue of Memory Makers magazine.
As I mentioned, I've actually been taking pictures for a very long time. My Dad bought me my very first camera when I was a young girl. It was a Canon AE1, an ultra sweet film camera.  The AE1 was considered revolutionary in it's heyday and was one of the top amateur cameras to own.  I still have it and it's in mint condition along with its original hippie-inspired patterned shoulder strap. Remember those?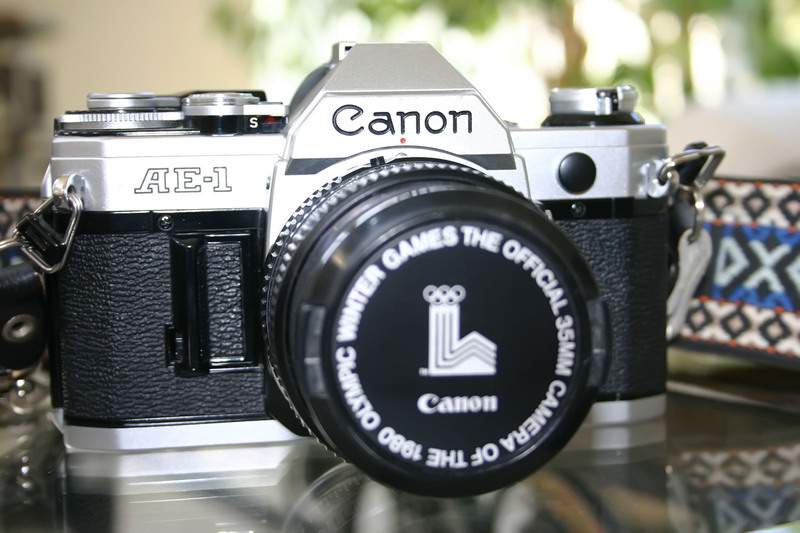 While the AE1 made me a Canon user for life, the poor little thing now just sits on a lonely shelf in my closet, thanks to the digital revolution. Of course I'm keeping the AE1 for posterity and sentimental reasons. Technology is fantastic but it does have a tendency to render loyal favorites obsolete.
These days it's just too impractical to use film cameras and there's little comparison when it comes to the advantages of digital systems. Digital tech has really opened up a world of endless photographic possibilities for me and I'm learning more and more every day about what works… and even more importantly… what doesn't work.
Now if only I could get a few photos I love after just 20 pictures instead of the current 30-40….I'll be well on my way.
By the way, my 7-year old son snapped the picture of me above. Maybe he's a future photographer.
Anyway, here's to hoping all your shots (film or digital) are picture perfect. Click, click… flash!