W
ho says you can't have chocolate for breakfast?  Certainly not me.  In fact, I encourage it.  
Especially when chocolate is rolled into these delicious breakfast muffins.
These quick and tasty bites can be whipped up in no time at all.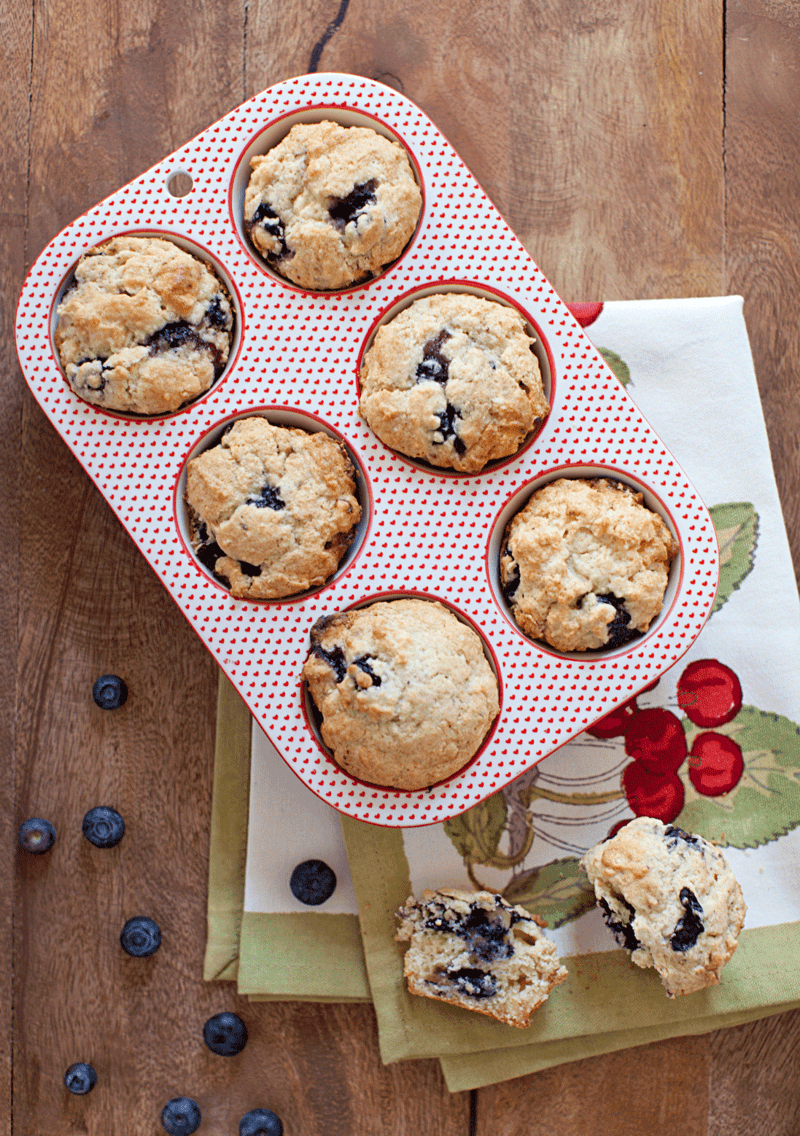 Look at all those wonderful blueberries.  
There is a light texture to these muffins and every other bite is accompanied by the most wonderful taste of sudden sweetness… thanks to white chocolate chunks.
You're going to love this.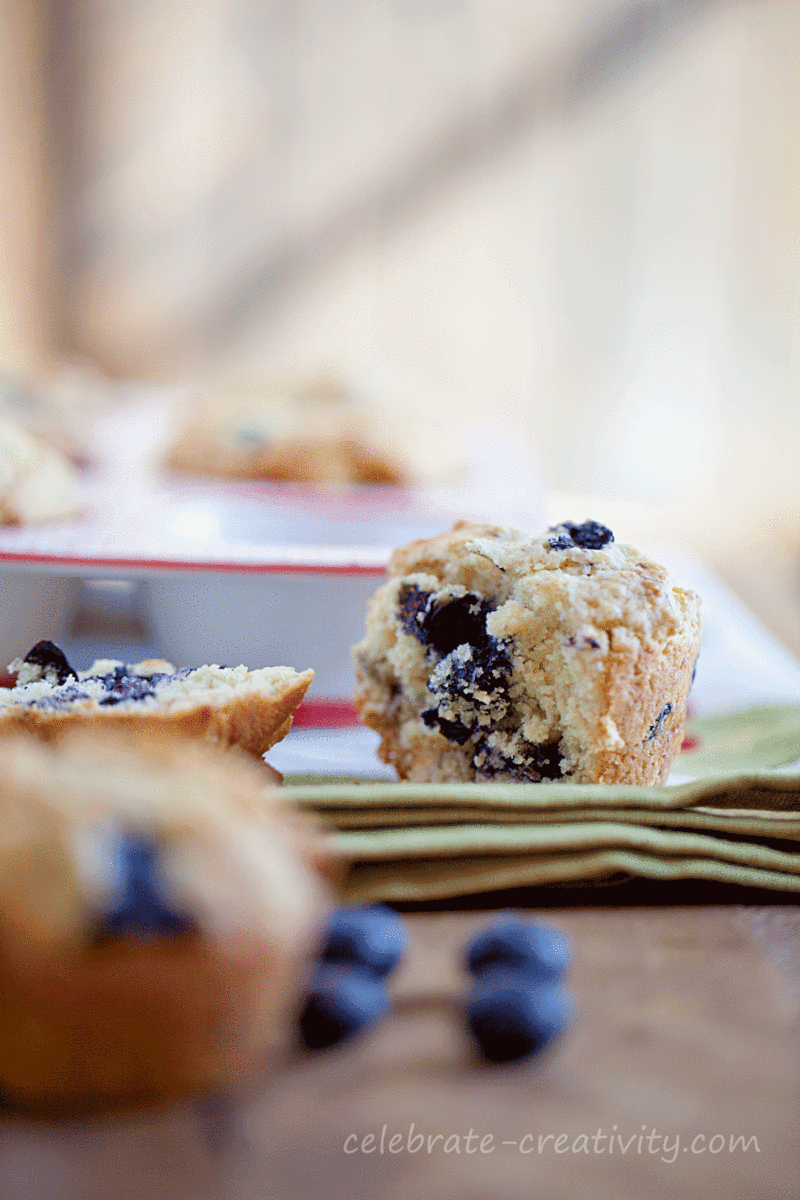 INGREDIENTS
This recipe only calls for a handful of delicious ingredients including 7 tablespoons of butter, 2-cups of self-rising flour, 1/2 cup of caster (superfine) sugar, 4-1/2-ounces of white chocolate, 1-egg, 1/2-whole milk, 1-teaspoon of vanilla extract and 1-cup of blueberries.
OK, I fully admit my penchant for white chocolate but I also love blueberries and it's wonderful when I come across a recipe that incorporates them both.
NOTE: I found this recipe in the book Chocolate by Jennifer Donovan which includes more than one-hundred gorgeous treats featuring the use of chocolate.  The books is a beautiful browse and tasty looking, tempting desserts abound.
Break the white chocolate into bite-size pieces and combine with all the other ingredients.
Gently turn the ingredients over until everything is well combined.  
Be careful not to mush the blueberries.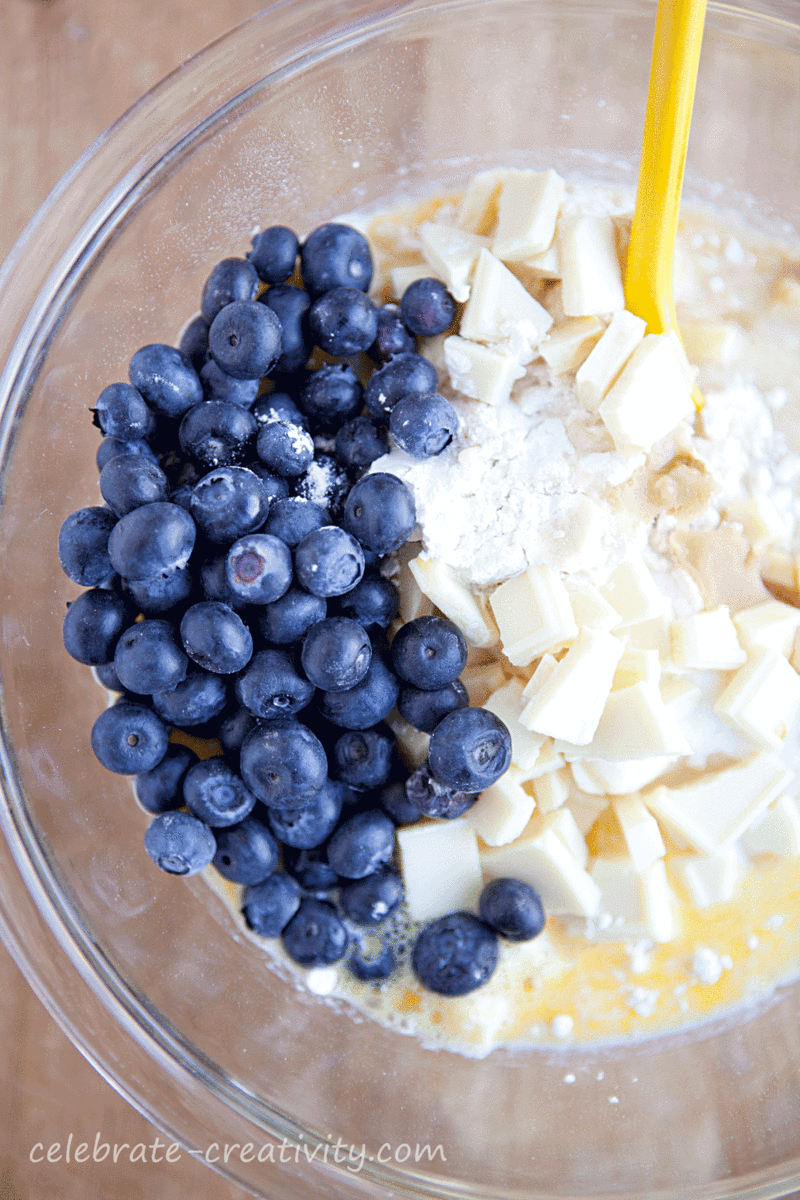 Set oven temperature to 325-degrees.
Lightly grease the muffin tins with baking spray.
Evenly distribute muffin mix into tins and pop in the oven for about 15-20-minutes.
This recipe will yield 12-muffins.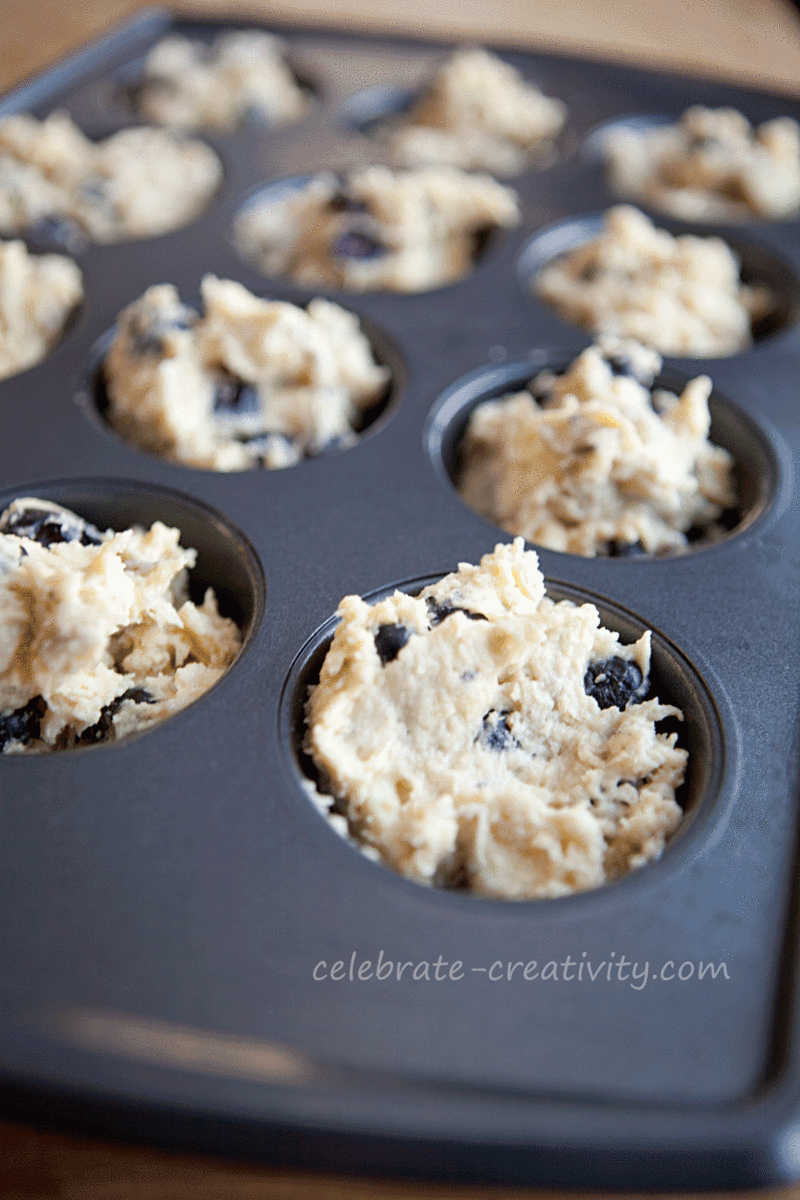 You'll know the muffins are done when the're golden brown around the edges.
Now, it doesn't get much easier than that.
 … and mouth-watering too. 
Oh, in case you're wondering, I found the lovely polka-dot and floral muffin tray from Anthropologie.
It isn't oven-safe so I dropped the finished muffins into the spaces after they were baked and I think it makes for a beautiful server. ♥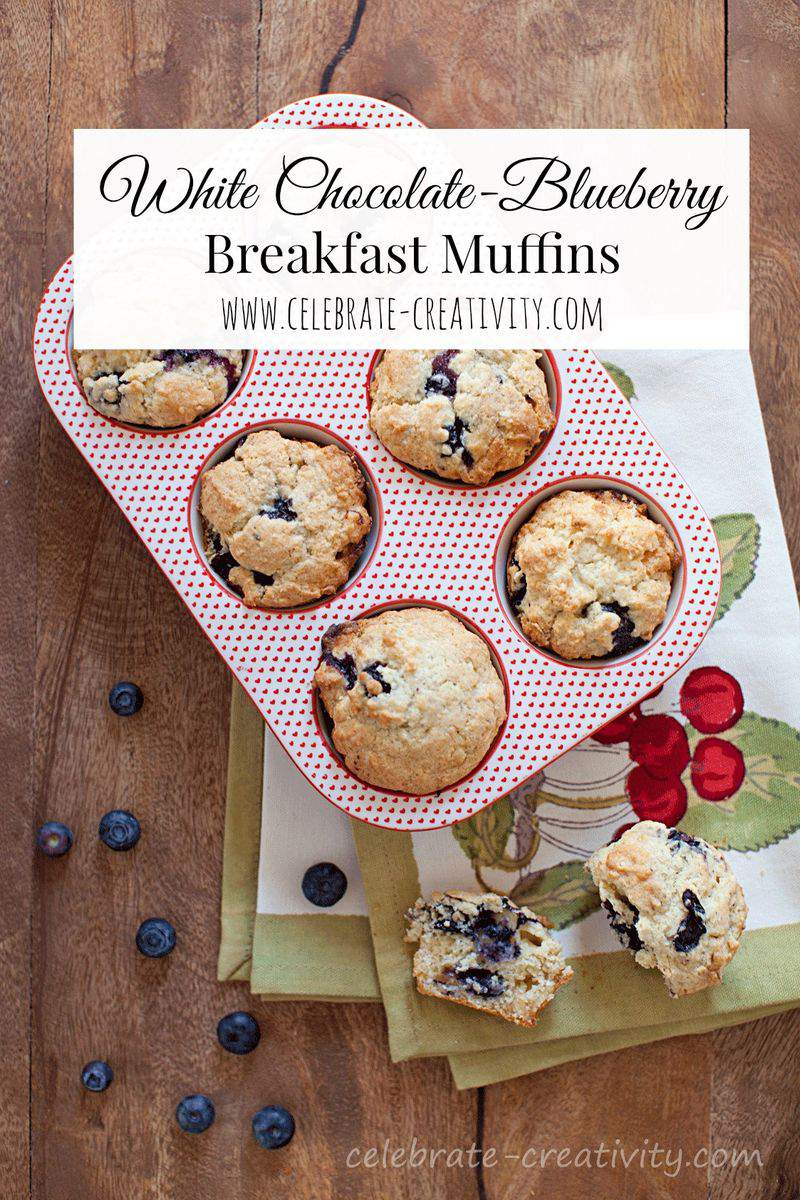 COMING UP NEXT MONDAY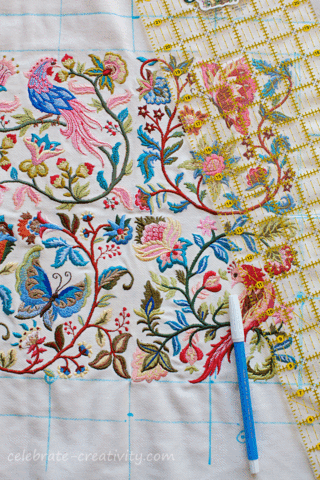 Remember the Jacobean embroidered pillow project I started a few weeks ago?
Well, I finally finished stitching everything out and it looks great.
Coming up next Monday (4/7), I'll give you a look at how it all turned out.
I think you'll love it.
Pop by here again next week for the latest installment of my new column, The Embroidered Attic with a look at my Jacobean Pillow Project.
See you then.